Energy Observer is the first vessel that uses renewable energy to produce hydrogen from seawater with zero CO2 emissions and zero fine particles.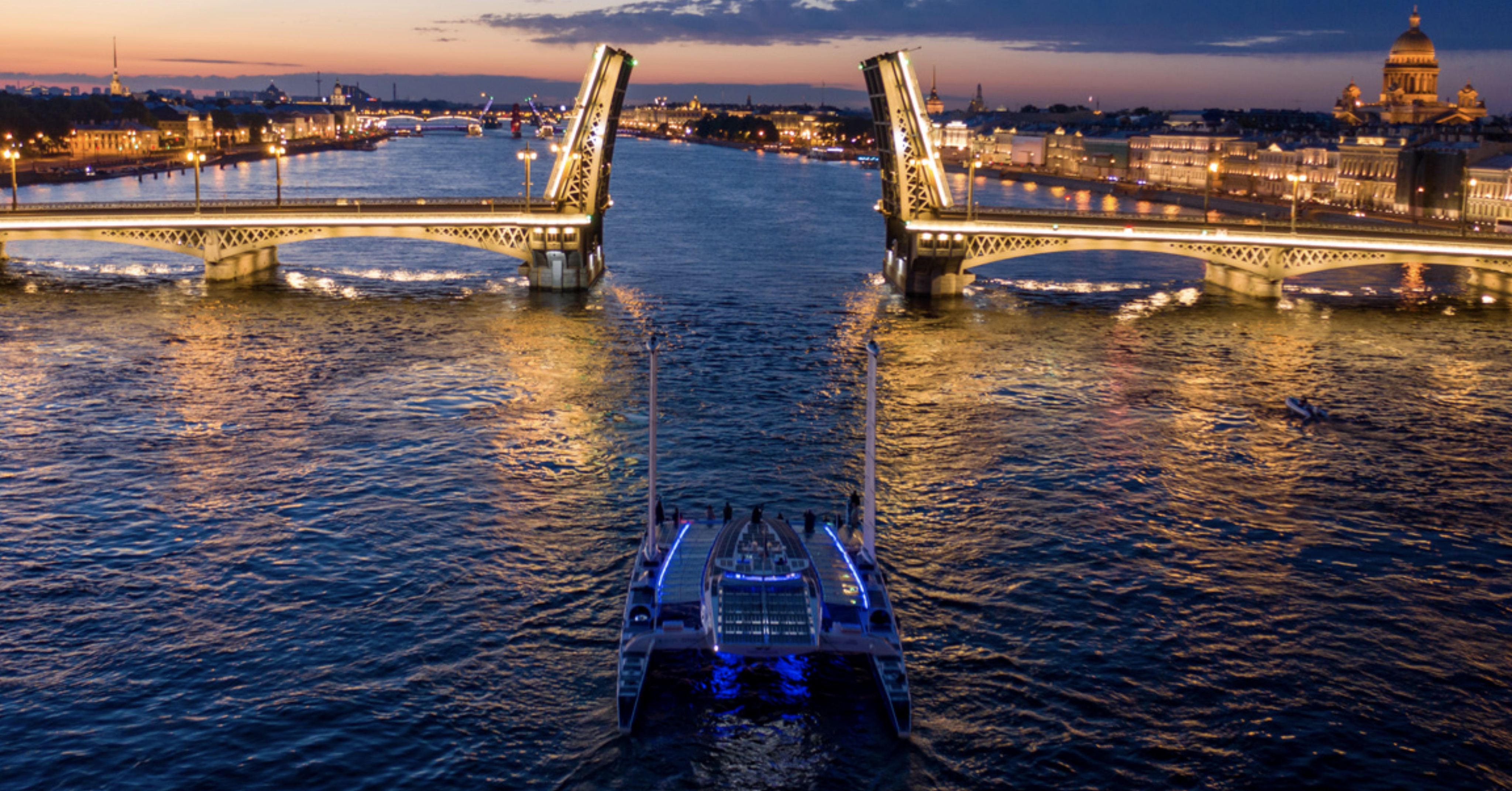 The vessel will be used for 4-year expedition, which will include three ocean crossings amounting to a total distance of over 20,000 nautical miles.
The ship was originally designed as a sailboat by the architect Nigel Ayrens.
Later vessel was modified to use electricity from solar and hydrokinetic sources and electrolytically split water. The whole process was set up to power the ship's electric motors and airborne services using hydrogen, which is supplied to the fuel cell.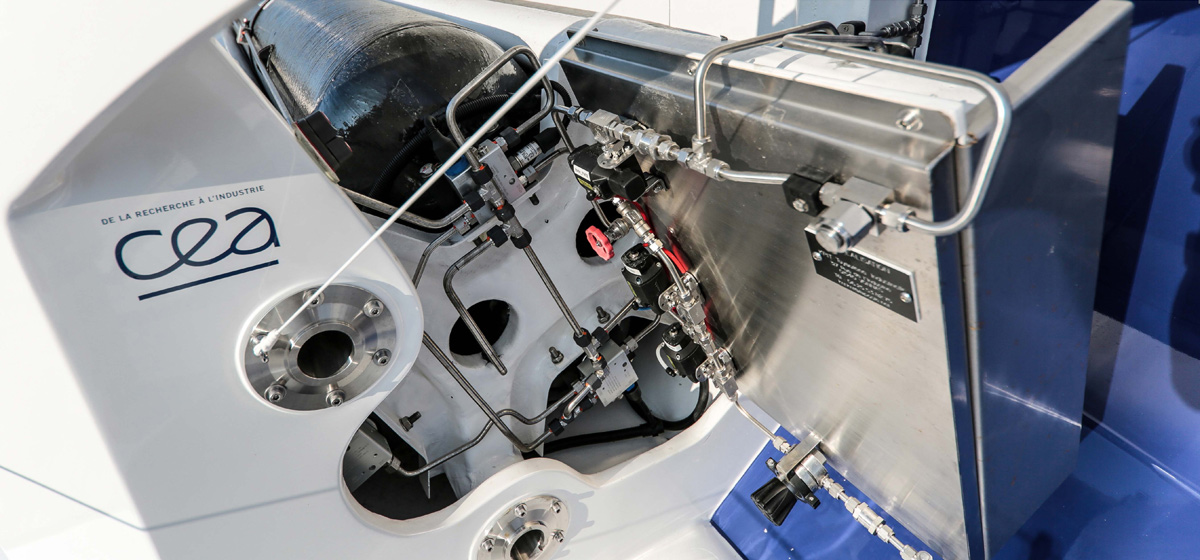 During the winter the floating laboratory has undergone a series of technical upgrades to increase her green energy output. The array of solar panels has been enlarged with more efficient photovoltaic cells; a second fuel cell by Toyota with a maximum capacity of 114kW has been added; the Oceanwings sail system developed by VPLP has been tweaked; and her fixed pitch propellers replaced with automatic variable pitch propellers by Brunton.