Turkish builder Mazu Yachts has revealed interiors of its first 24.5-metre Mazu 82 unit, designed by Istanbul-based studio Tanju Özelgin. Built for a Turkish owner, the first Mazu 82 will be trademarked with the brand's recognisable expansive open decks and three state rooms designed by Tanju Özelgin.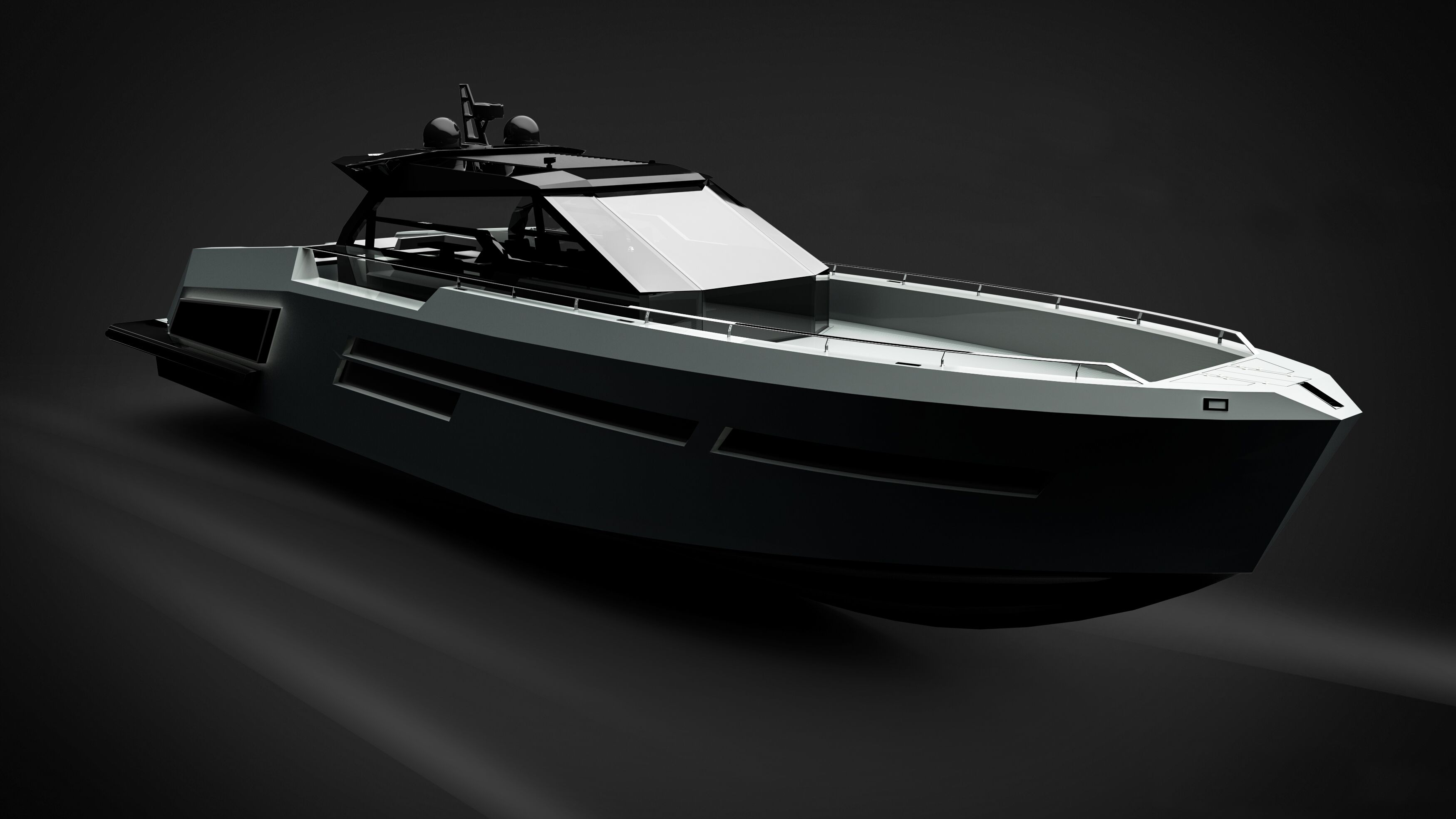 Customary design was a key piece of the sale of the Mazu 82. With large hullside windows and triple Volvo Penta IPS power, the yacht will make the most of Mazu's carbon composite sandwich construction.
The 24.5-metre yacht is the largest one yet built by Mazu, following successful introductions of 38-, 42-, and 52-foot yachts, all designed by the yard's founder Halit Yukay. This is the first Mazu developed by a dedicated interior designer to optimise the yacht's on-board spaces, bringing them a special sensibility.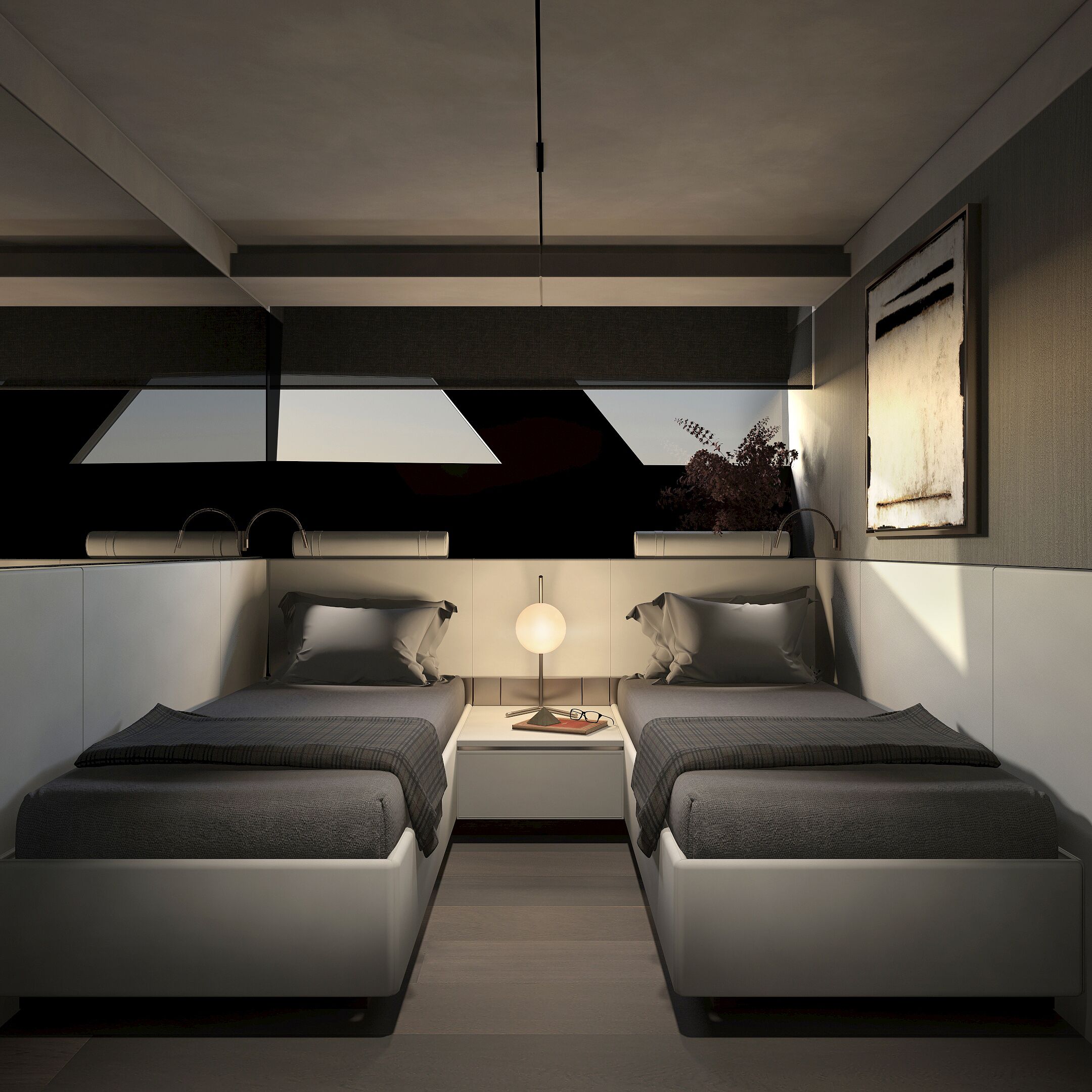 The Mazu 82 combines clean profile lines with expansive decks, hallmarks of the Mazu line. Özelgin worked with Mazu's generous volume and large hullside windows to continue the vibe to the amidships, full-beam master, which will combine subtle textures, muted colours, and both direct and indirect light to create a relaxing space to solitude for the owners. A master VIP-cabine will have an elegant en-suite facilities, and big wardrobe easily for extend times aboard. Two additional staterooms will round out the guest accommodations.
Özelgin says:
The main challenge of designing yacht interiors is that the space mostly never stands still and is constantly surrounded by water. This aspect will direct your decisions of which materials to use, the weight and scale of every piece of furniture, and whether or not the furniture is anchored to the decks or otherwise built in: safety also plays a very important role in these decisions.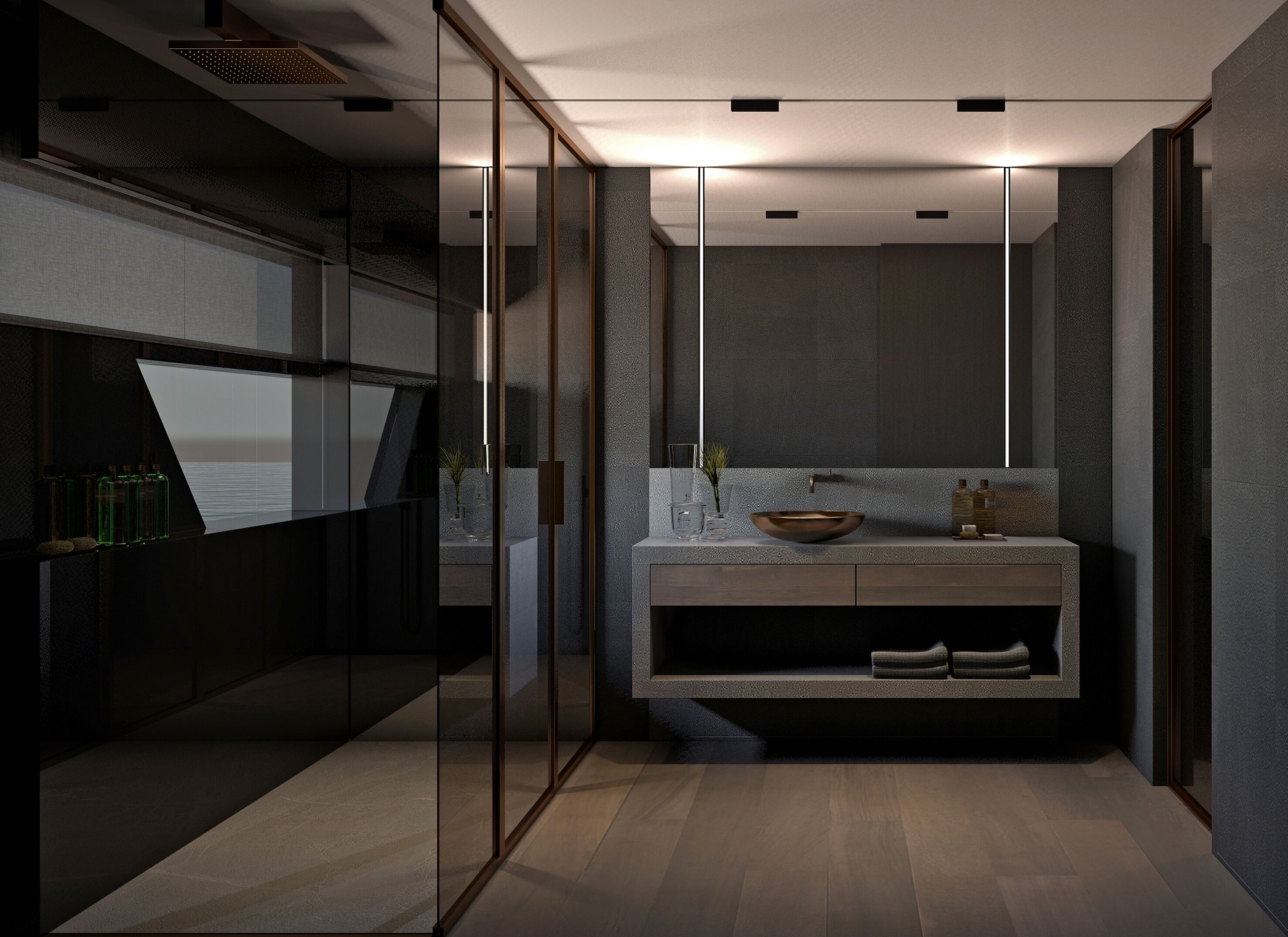 Such factors rarely have an impact on the design of homes and hotels, yet Özelgin approached them with his creative method, resulting in relaxing and elegant ambience, a soothing combination of warm light and inviting textures that enhances time spent on board.
In contrast to many yacht interiors constantly reminding owner and guests that they are spending time at sea, Mazu 82 design concept seeks to optimise the sea experience on-board. In this design, the presence of the sea and the movement it imparts to the boat carry that vibe throughout the onboard experience. Özelgin explains:
The space has to be as compact and light as possible without losing the illusion of feeling at home or in a nice hotel. This was one of our key aspects during the design phase of the yacht: to create a space which won't let you feel as on a yacht but more as if you were in your own house with all

the familiarity and comfort which comes with it.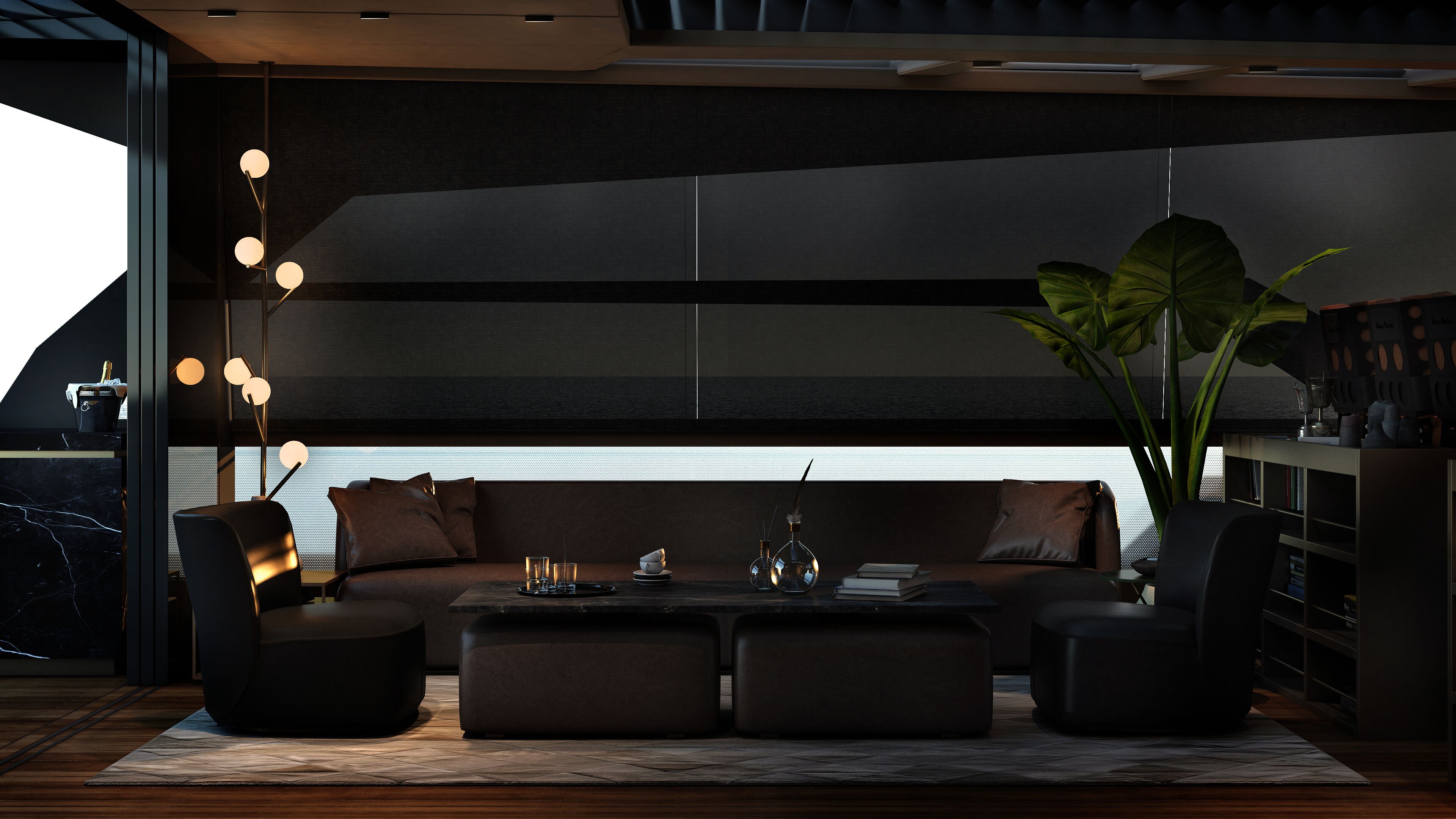 The yacht is powered by triple Volvo Penta IPS propulsion system (1350 –1.000hp x3), which is expected to offer excellent performance maximum speed of 40 knots and cruising efficiency at 35 knots as well as easy handling and maneuverability around the docks.
Representing the builder's current flagship, Mazu 82 will be delivered in summer 2019. MazuYachts designs, produces and markets luxury 'hard-top and open' motor yachts since 2011, known for sleek and aggressive looks and made with cold-molded system. Mazu Yachts Hi-tech shipyard facilities are located in Yalova, disposing of 4,000 sqm. of indoor and 1,200 sqm. of outdoor areas.