Known for its unique yacht designs and collaborations with such luxury car brands like
Porsche, Bentley and others, t
he Monaco-based Dynamiq Yachts now collaborates with Klassen,
the exclusive car tuner from Germany. The fast and sporty, all-aluminium 27.5-metre yacht is designed not only to entertain, but also protect guests whatever the weather.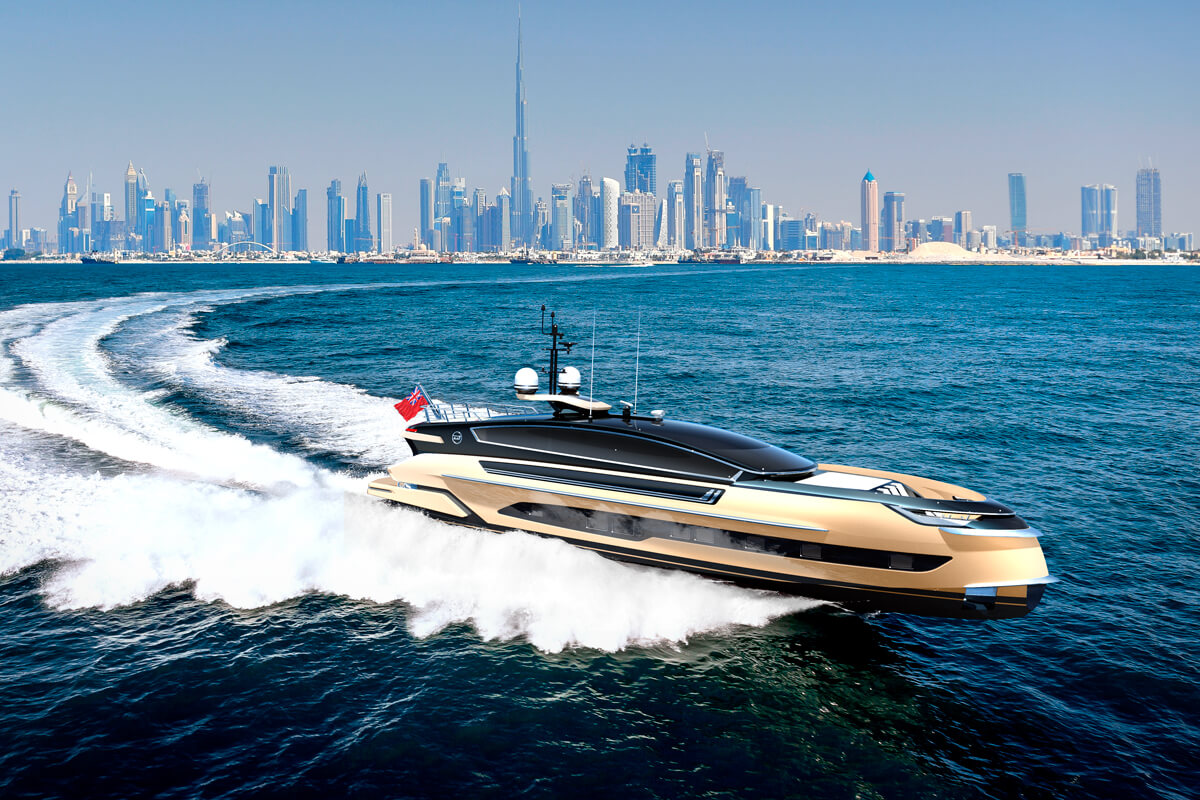 According to Paul Klassen, "Dynamiq and Klassen share the same values related to high-end materials, engineering, finishing and maximum comfort on board for their demanding clientele. It's all about flawless perfection and first-class comfort on land and sea."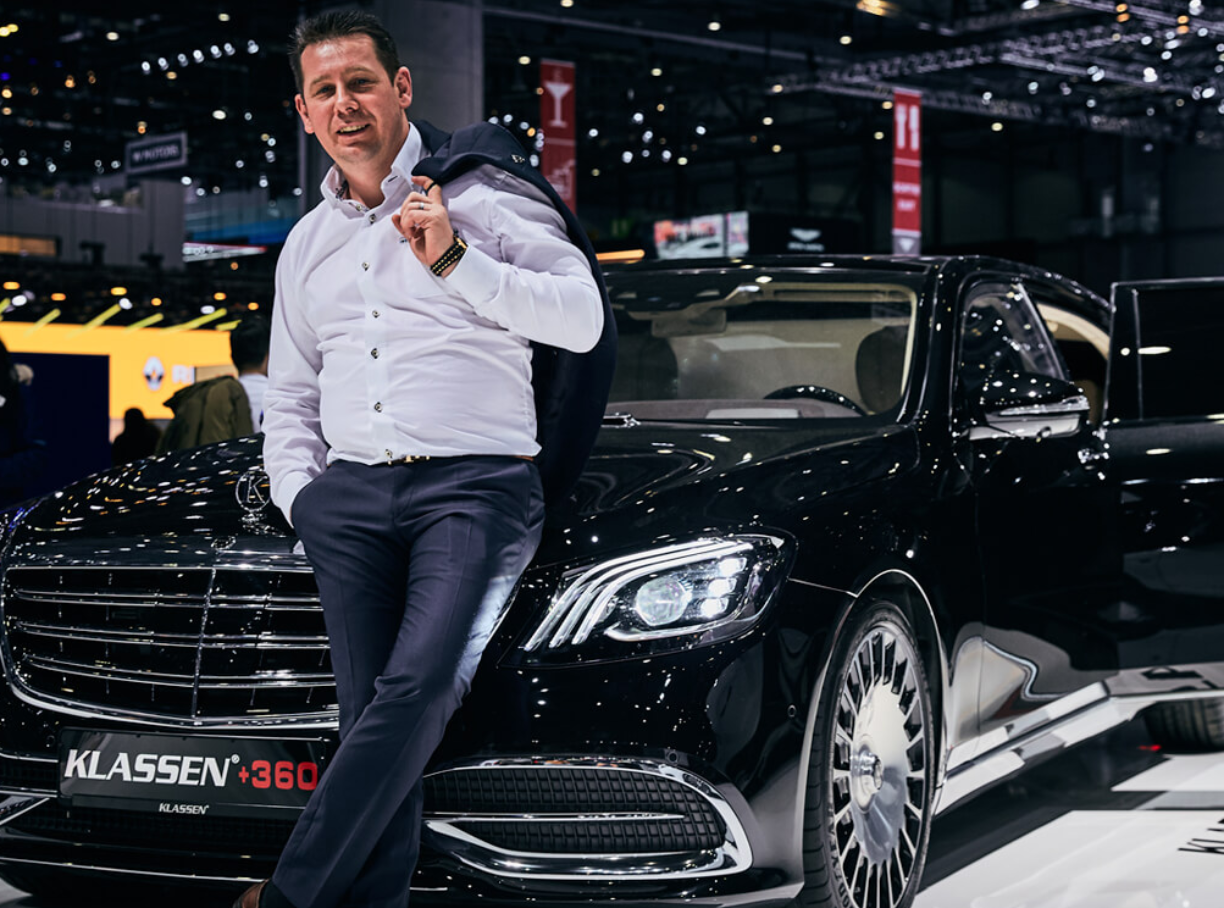 Also, he adds that "the yacht needs to be open and full of sea breeze during the daytime, but almost closed when evening comes and the temperature rapidly drops. At the moment, the only way to have large open or closed areas is to lengthen your yacht."
About the style, Sergei Dobroserdov explains "We had the idea of combining areas. So the aft beach club, dining area and open-style galley with bar can be transformed within seconds using sliding doors and foldable bulwarks."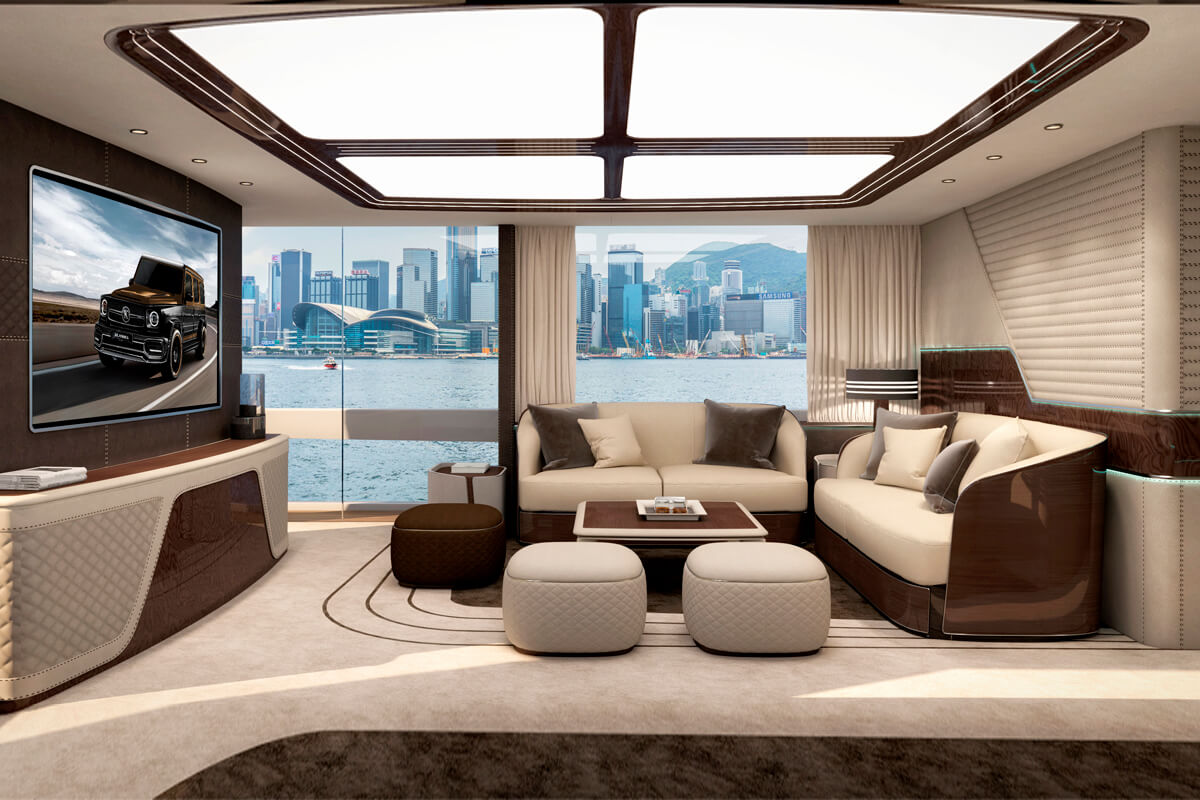 Accommodation is for a total of eight guests in four cabins on the lower deck, including a master stateroom with an eye-catching circular bed.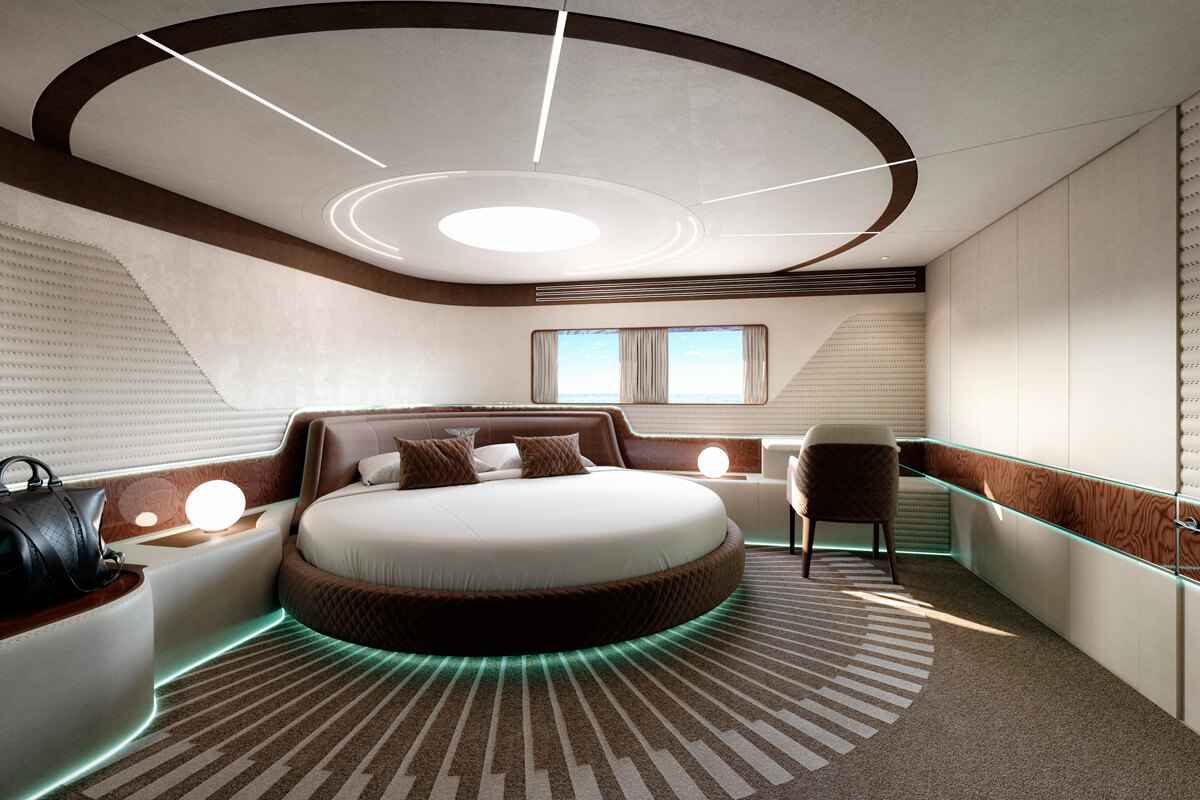 Elsewhere, the owner's bath, which will be finished in onyx and a custom hammam. Alfresco entertainment spaces are found at the sun deck, which is fitted with sunbeds, and sofa at the bow.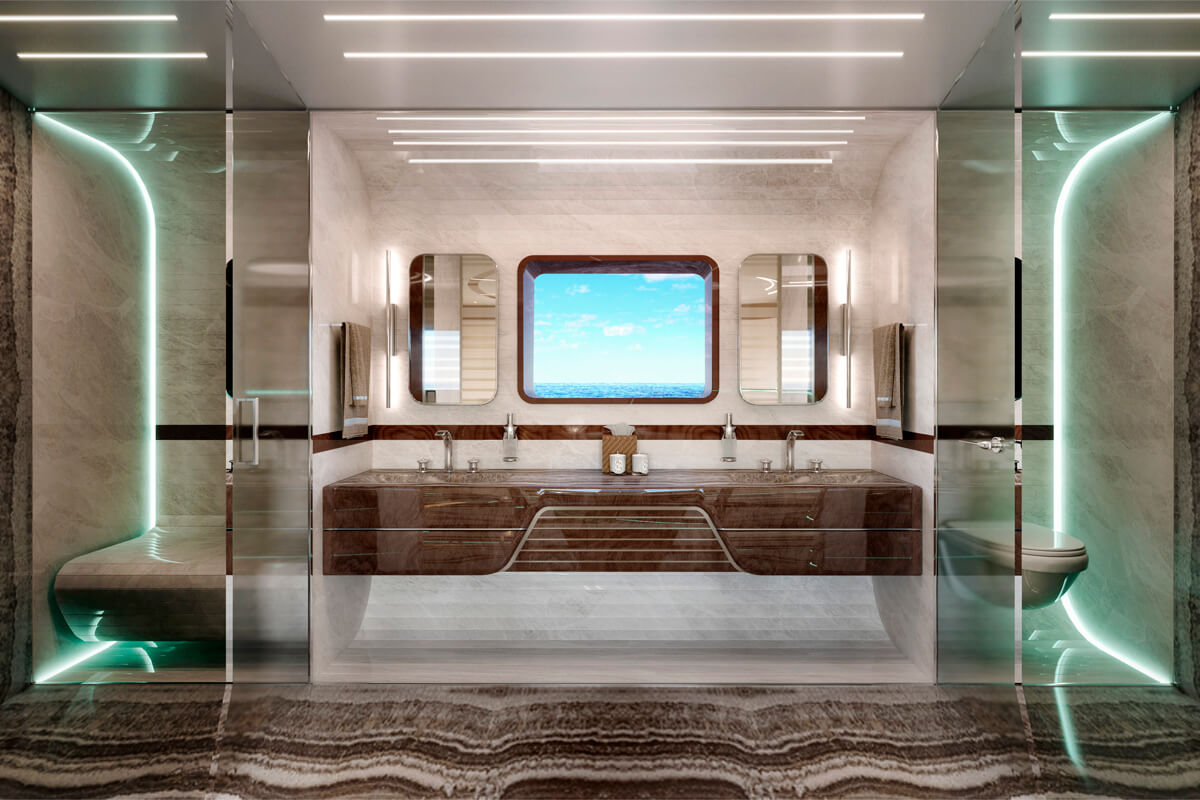 According to Dynamiq partner Giuseppina Arena, the interior is "rich and sophisticated". It possesses some of the design features found in Klassen cars, such as rich wood panelling and LED lights and also can be "personally configured".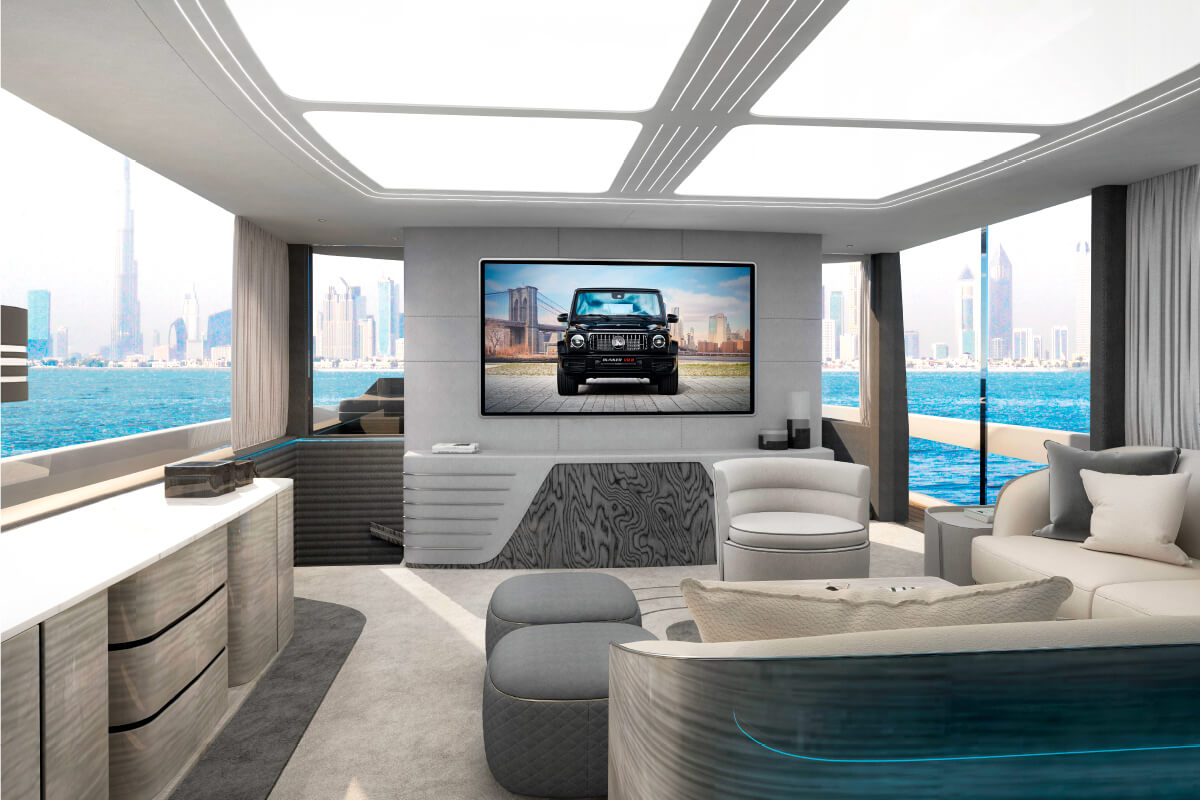 The first edition of the GTM 90 is being developed in collaboration with leading VIP-car tuner Klassen with interior decor that mirrors the design of exclusive Klassen vans with different leathers, rich wood panelling and elegant LED courtesy lights. Klassen will also be responsible for all the exterior detailing, including leather supply, stitching and other special automotive design features.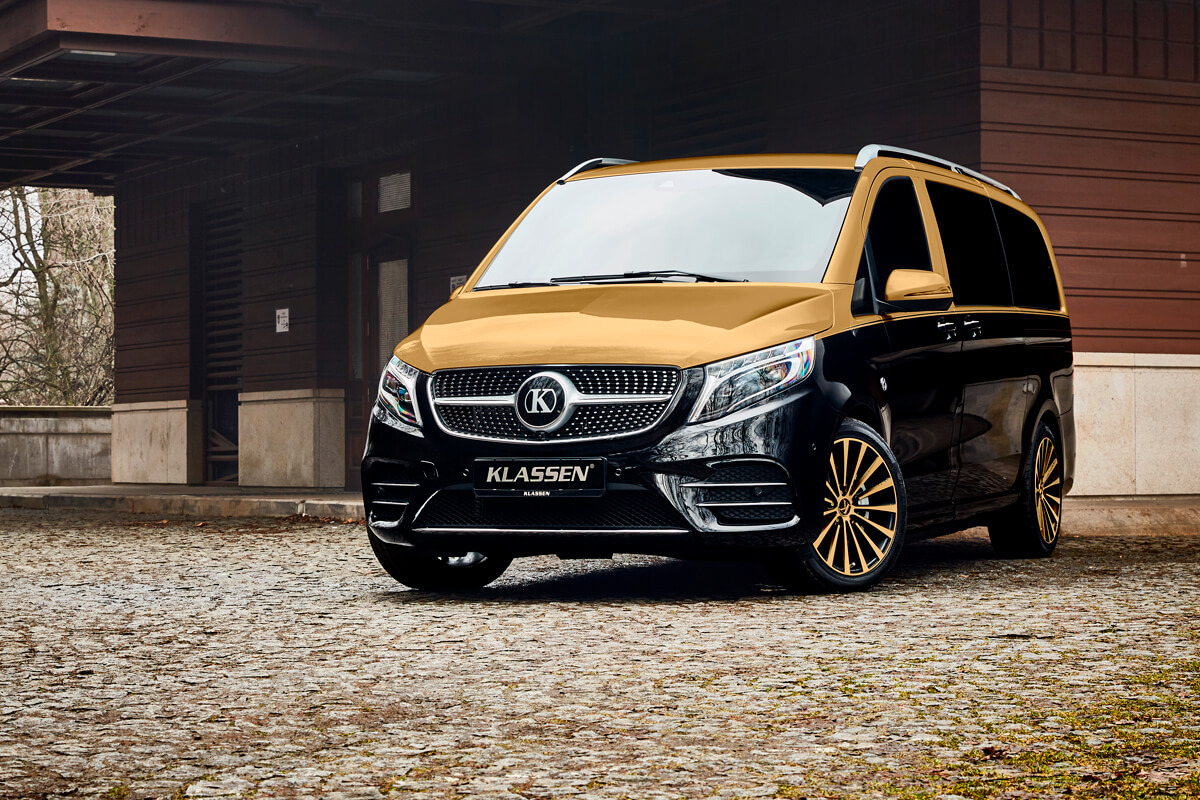 The exterior styling recalls the lines of modern supercars and a super-efficient hard chine hull delivers a top speed of 30+ knots with a help of three Volvo Penta IPS-1350 engines and range of 800nm at 17 knots.