Spanish designer Eugeni Quitllet has revealed a 60-meter luxury tender that is a hybrid between a sail boat and a motor power boat, taking the best of both in efficiency. $70 million is its estimated production cost, implying a generous use of precious materials.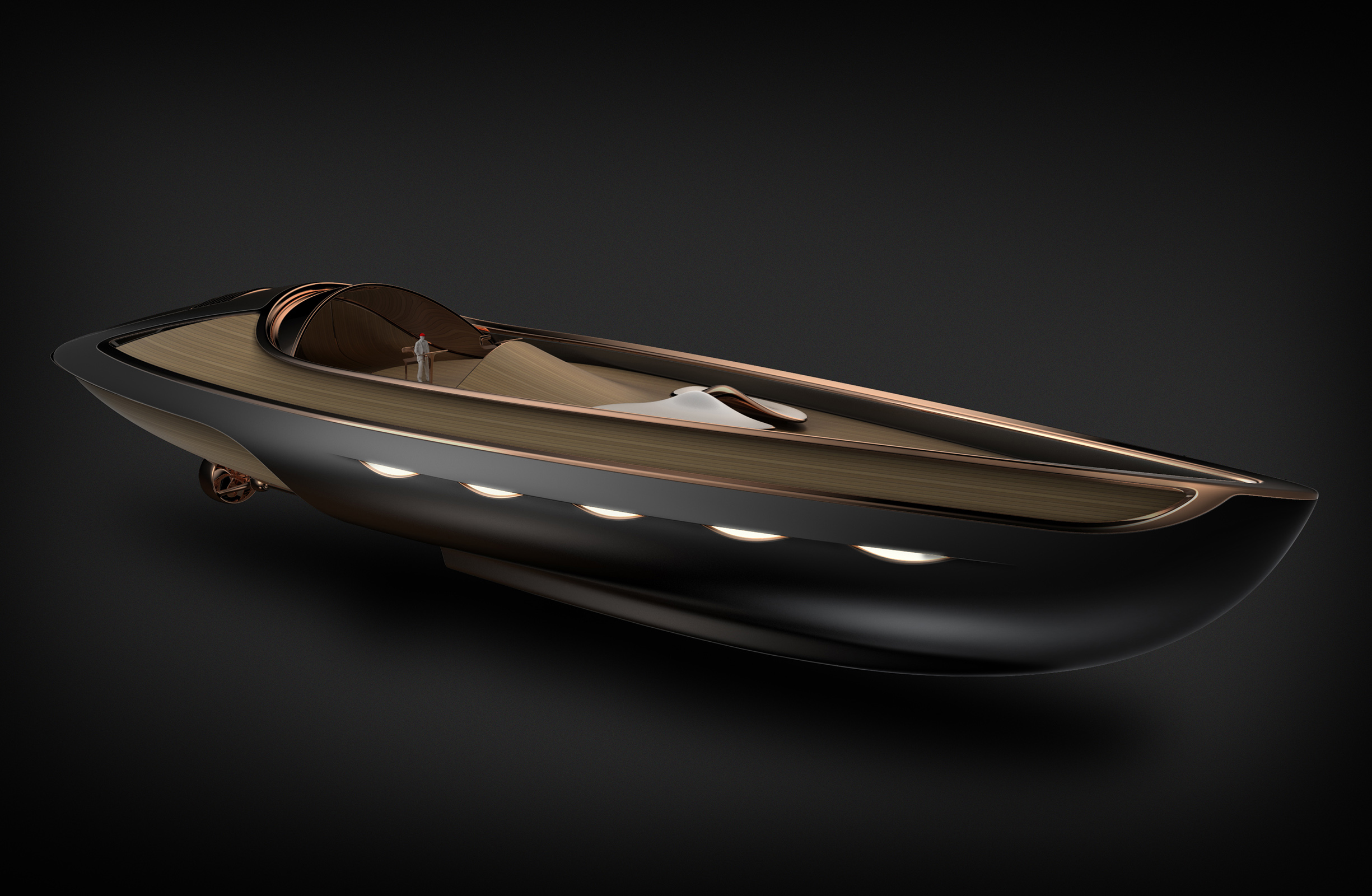 Dune owes its name to the natural flowing shape of the teak deck, hiding the sculptural navigation panels. The gold finish is used throughout the 6 staterooms to match with the signature rose golden touches on the vessel's silver metallic exterior.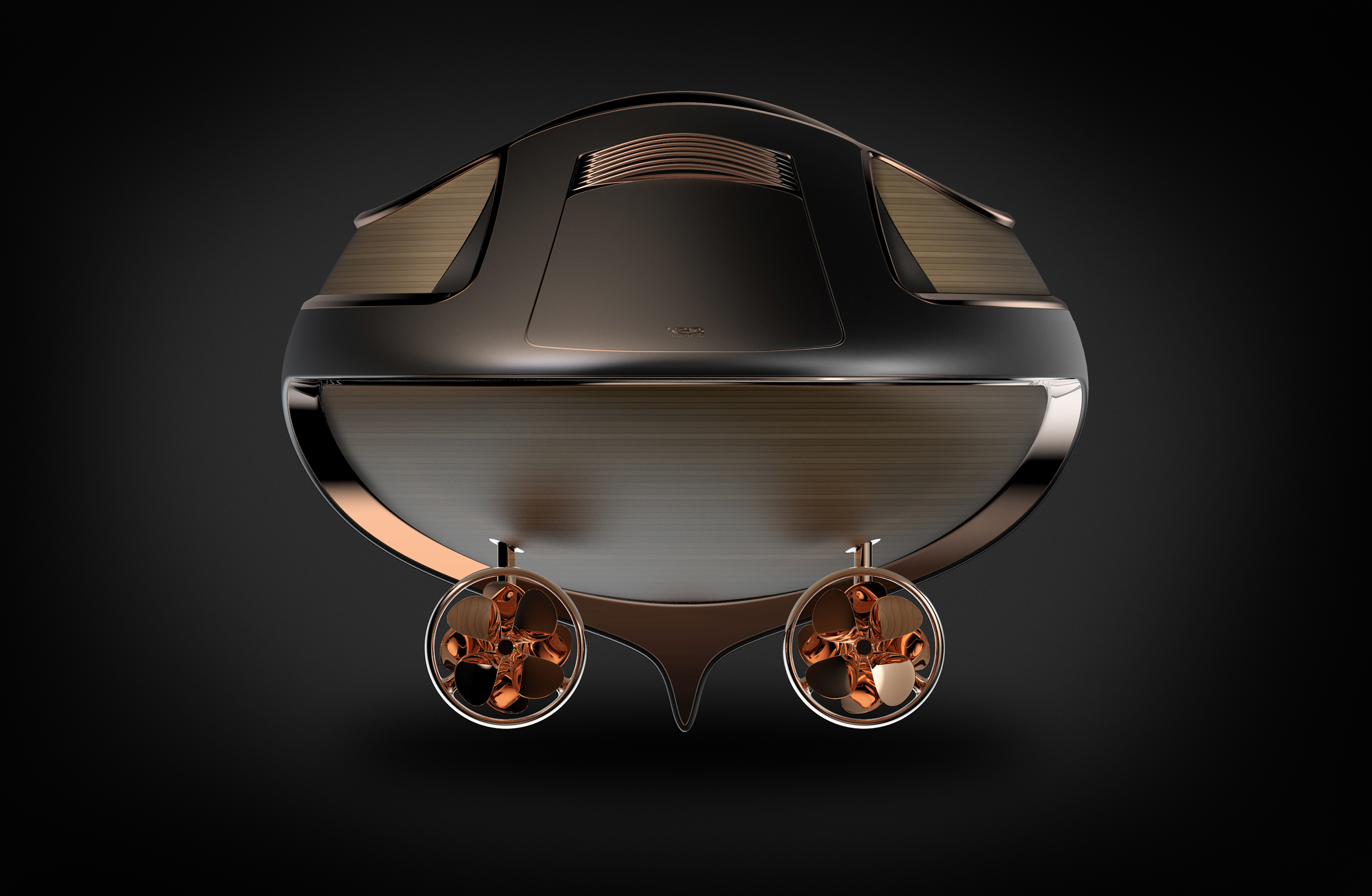 The interior design comes complete with luxury Mirage accessories.