Design Unlimited has presented its latest trimaran concept, intended to partner business and pleasure in an efficient and high performing package. Measuring 46.8m, she'll be built to LY3 and MLC regulations, with accommodation for nine in four cabins, and crew quarters for six. Maximum speed predictions are for 24 knots, with a range of 2,500 nautical miles cruising at 14 knots.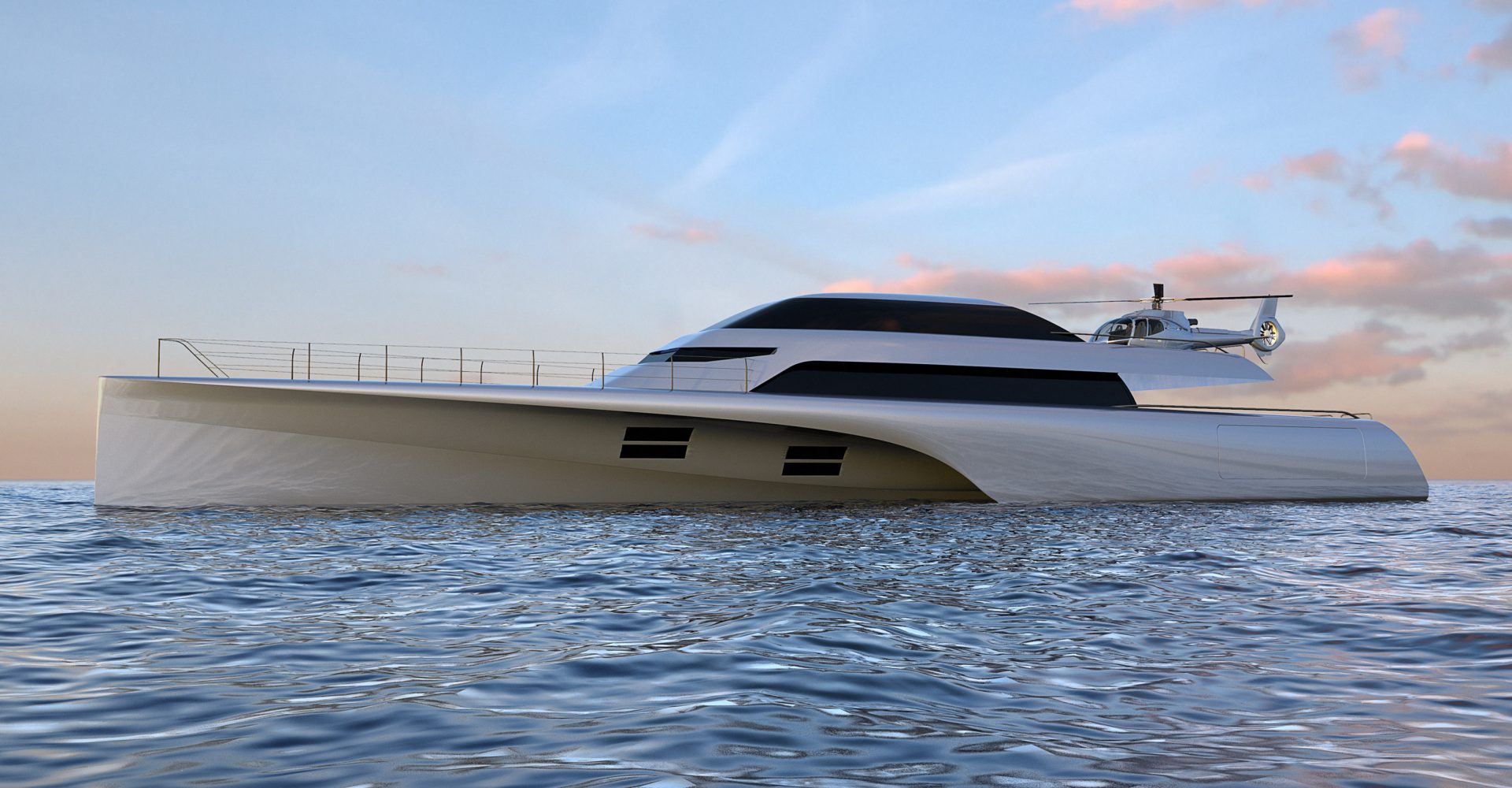 The compact Trimaran design has a drag coefficient so low that build and running costs equate to a monohull half her size. Test results from the Potsdam tank facility in Germany have exceeded all expectations in terms of hydrodynamic resistance, pitch and roll.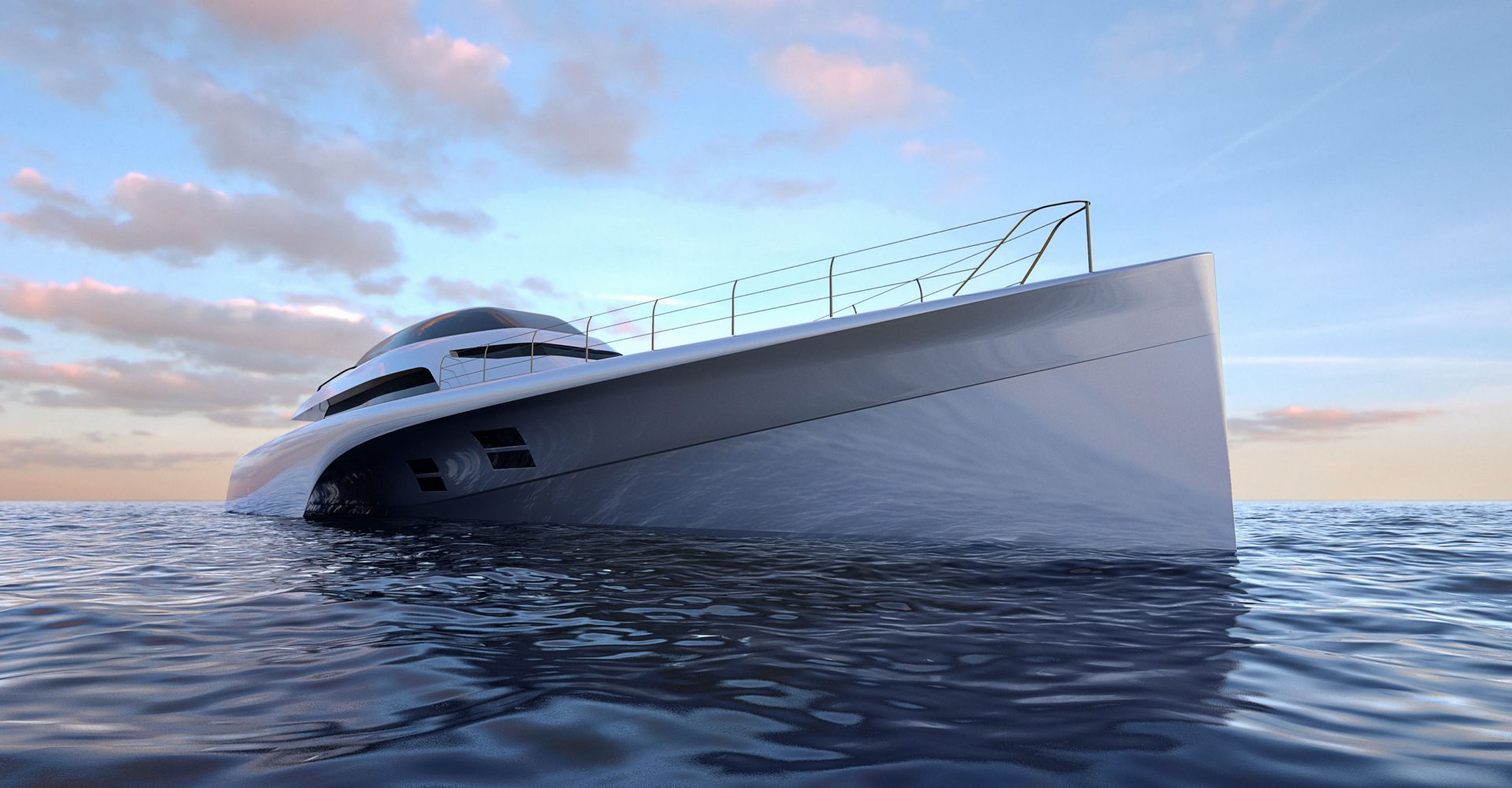 The design has already undergone extensive development stages. Mani Frers has lead all aspects of the naval architecture and styling, McConaghy have developed the engineering and systems on board, composite engineering has been handled by Pure Design, a peer-review of the vessel's incredible seakeeping qualities has been made by DNVGL, and the interior design comes from Design Unlimited. This highly advanced superyacht is now ready to commence production.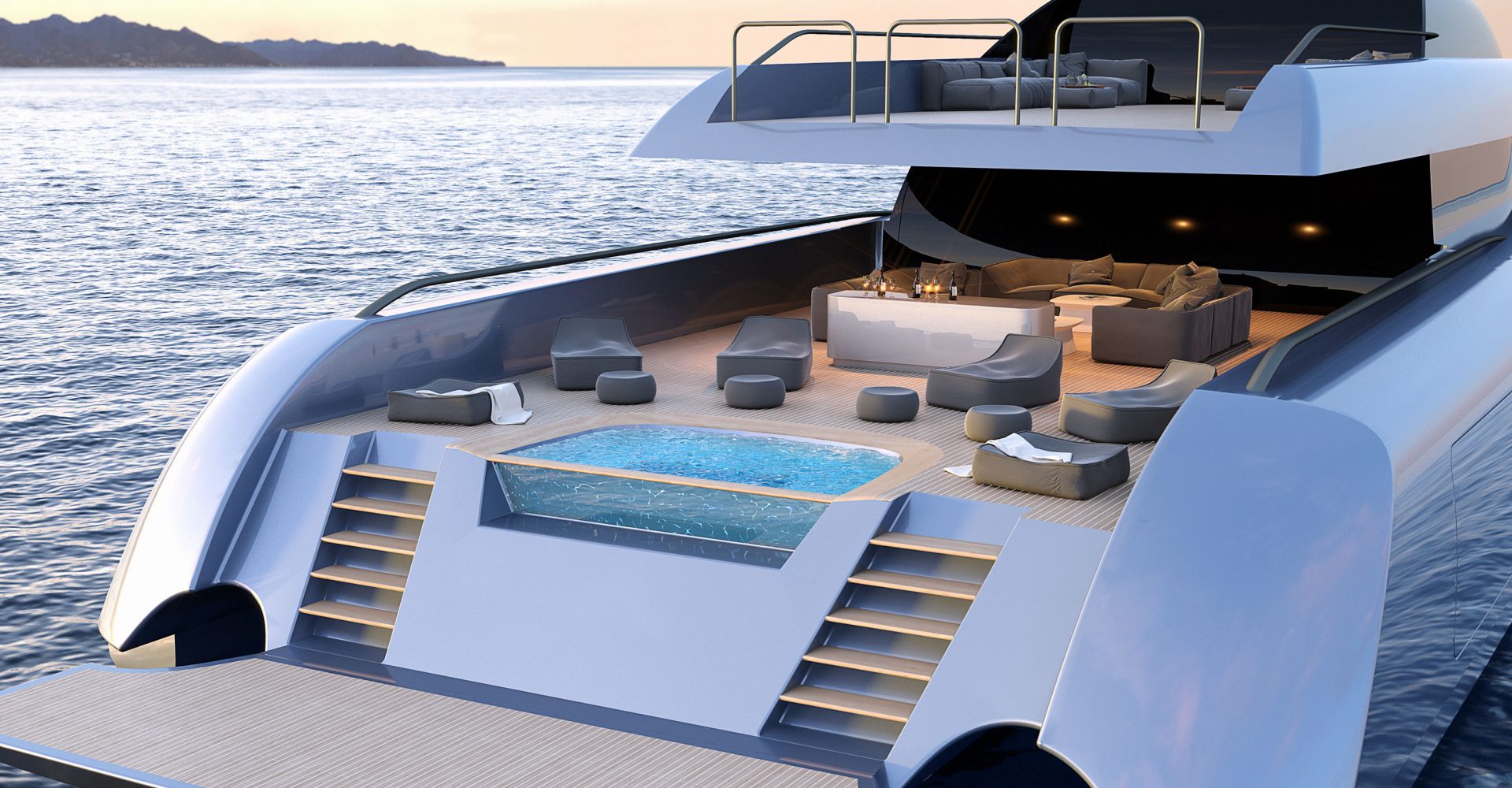 Headlining the interior arrangement is the panoramic master suite, which utilises the upper deck. This large stateroom is complemented by an en-suite bathroom, dressing room with walk-in wardrobe and a private gym – all with views to the horizon. The private deck space is accessed via glass sliding doors and also positioned here is the owner's helipad.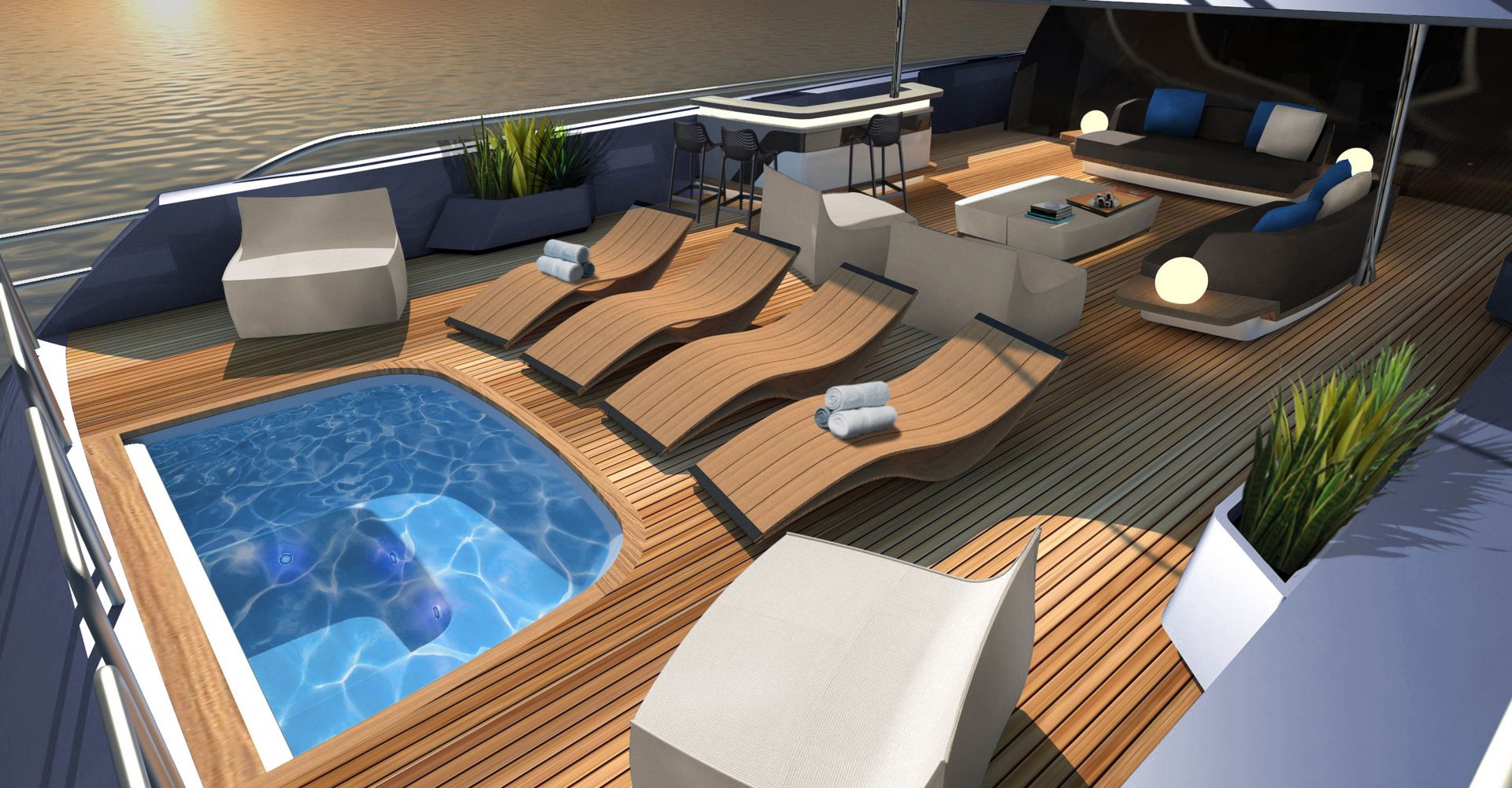 The main saloon and interior dining area, spanning the 11.3m beam, have an open flow making for seamless transitions between the interior and exterior spaces, with the main aft deck serving as a social area, beach club and additional lounge. Versatility of space was key to the brief and the interior spaces can be closed off to create private areas more suited to business use. Glass has been used extensively in the design and will incorporate the latest heat-reflective technology.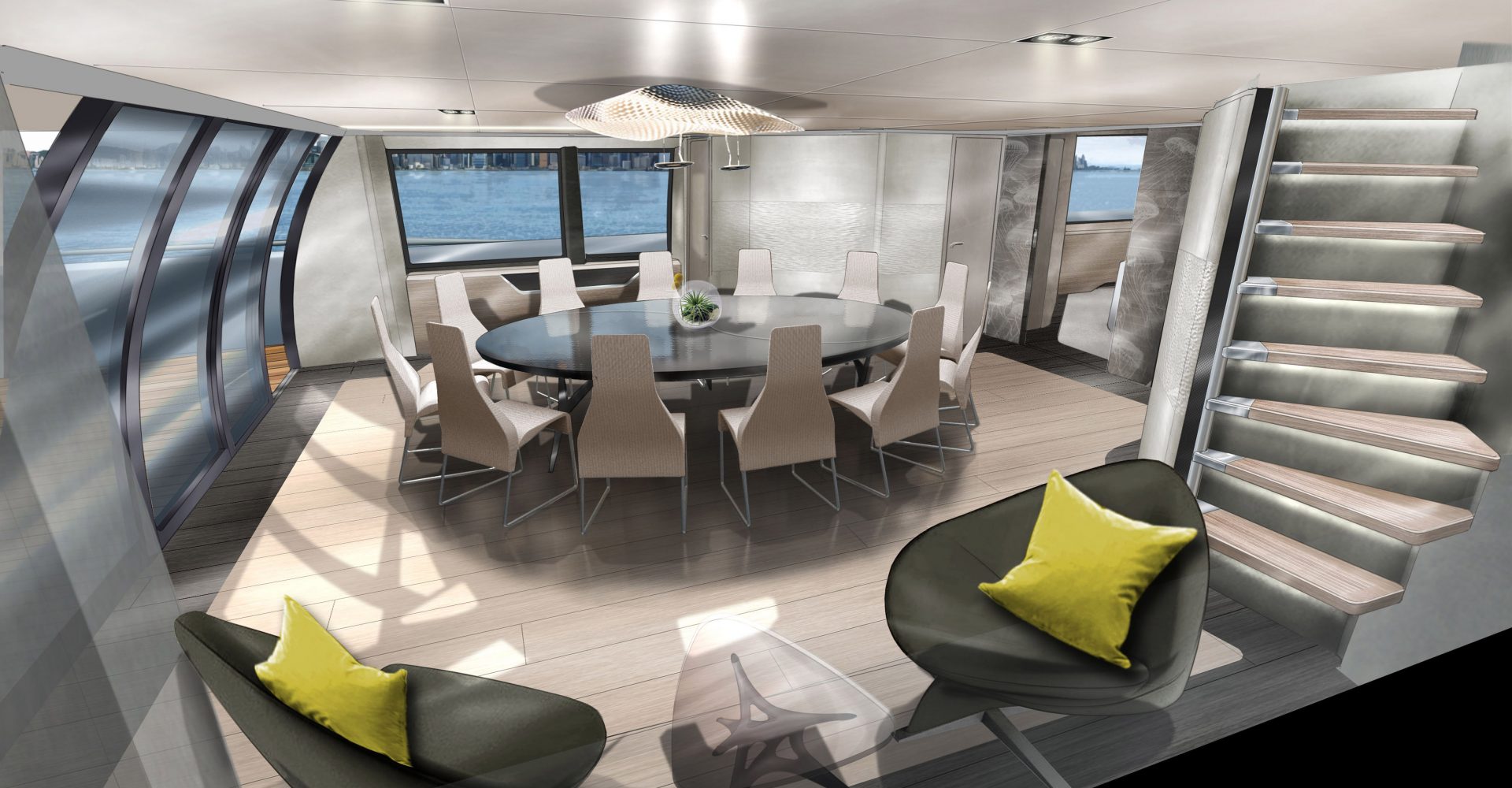 The interior styling is modern, with an underlying colour palette that is clean and simple. Accents of colour and texture details are then used to add personality to the space. Manufactured from lightweight materials throughout to reach target speed and range, particular attention will also be paid to sound proofing – ensuring a relaxed and peaceful environment for owner and guests.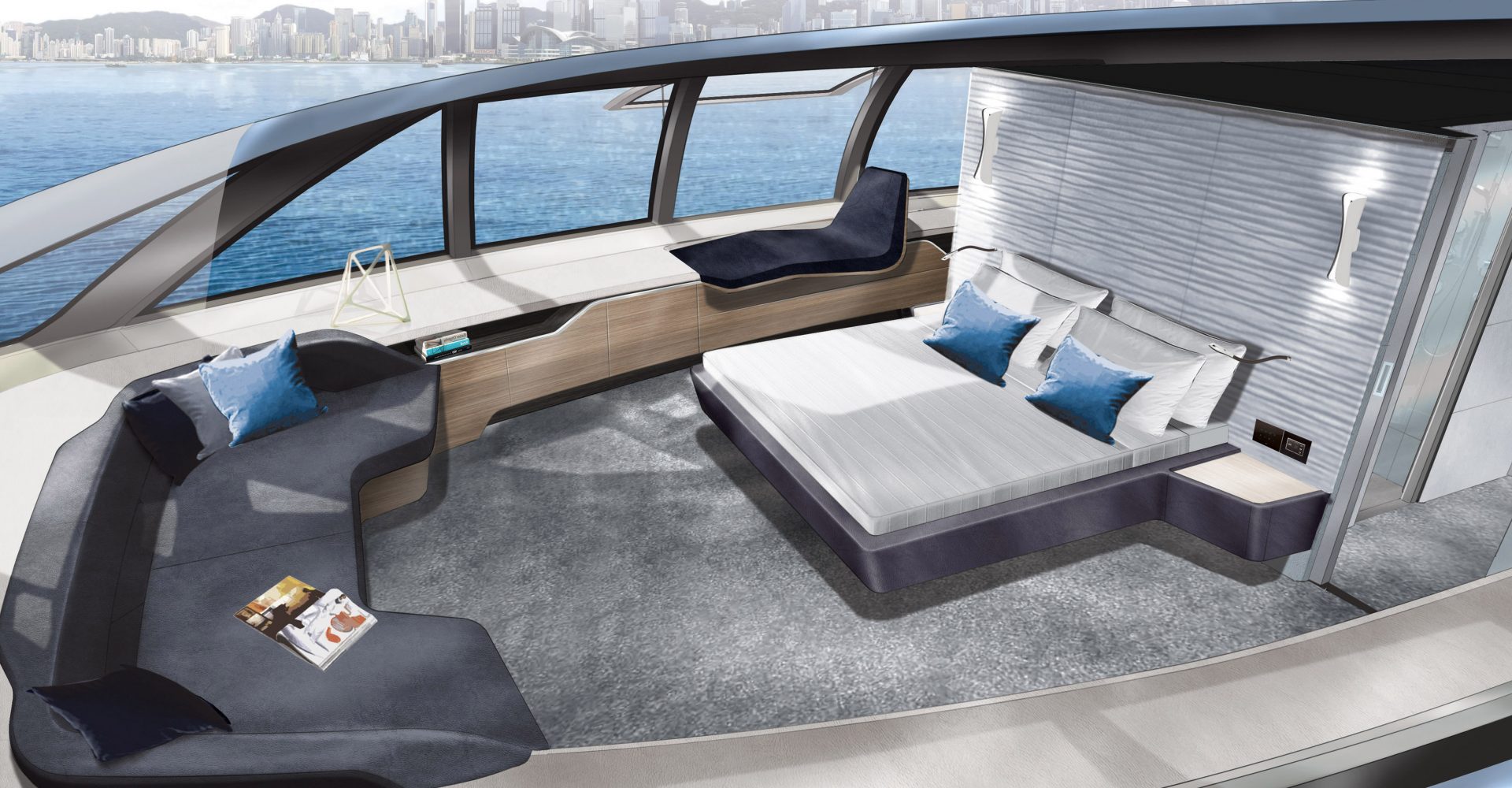 This superyacht also features an abundance of desirable lifestyle elements. On the aft deck, a large sheltered lounge area with bar facilities frames a pool, steps either side of which then lead down to the swim platform. Functionality and ease of movement for the crew was also an important part of the brief. The yacht's tenders and toys are deployed from the sides of the hull, with the crew tender housed forward.