Designer Dastinas Steponenas has introduced his latest superyacht concept inspired by the Sky Atlantic TV series Riviera, filled with art, money and scandal, taking place in the French Riviera.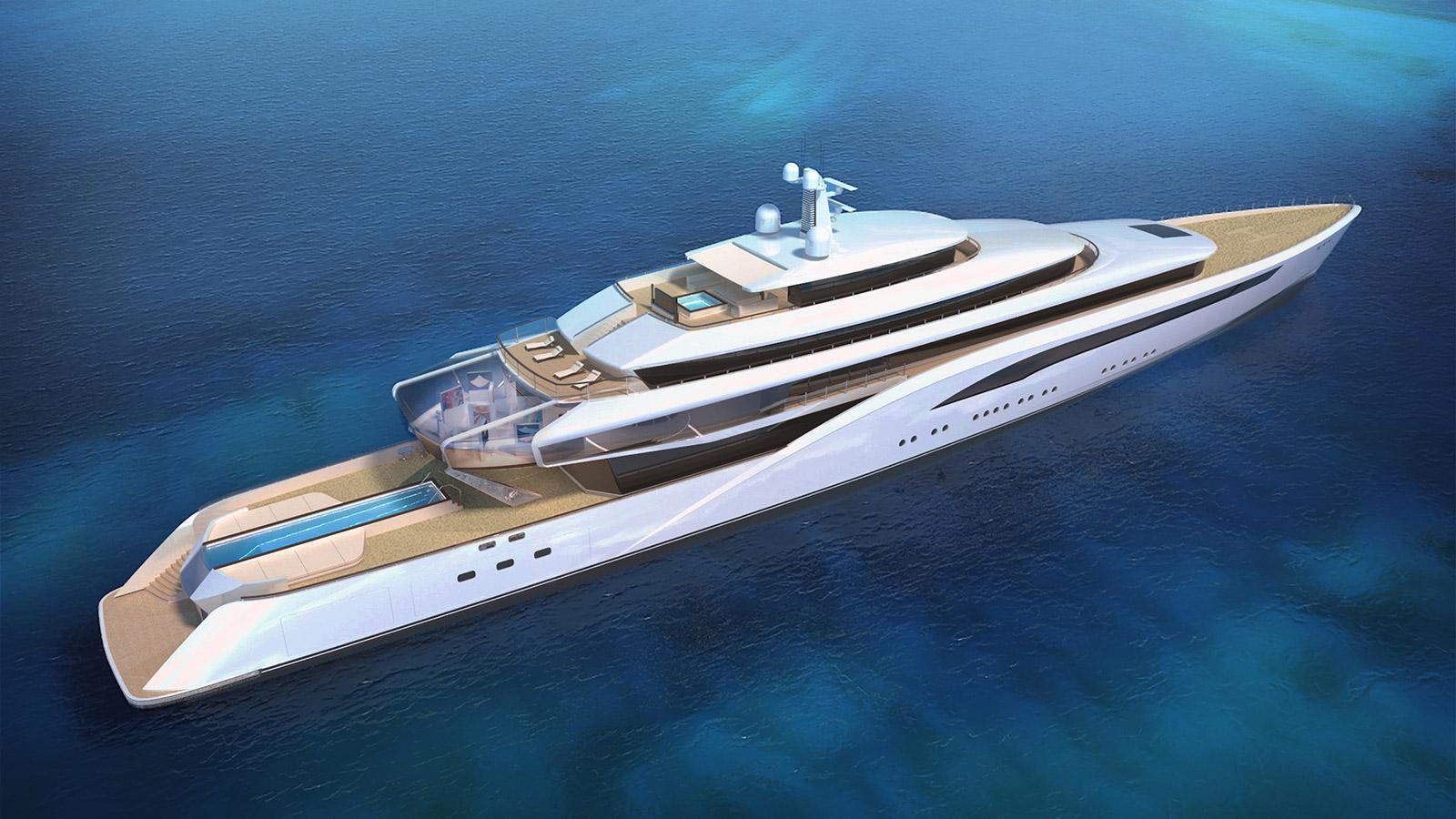 My focus here is not the craziness of the surfaces but opulence which is derived from classic designs which would, in my opinion, easily blend in a French Riviera's environment and the lifestyle of the rich where art and its gallery are the most important aspects
Dastinas Steponenas
Named Ectheta (latin for balcony or gallery), the project provides accommodation for 16 guests in 6 cabins, include a master suite and a VIP cabin. Measuring 110m, the superyacht also sleeps up to 35 crew.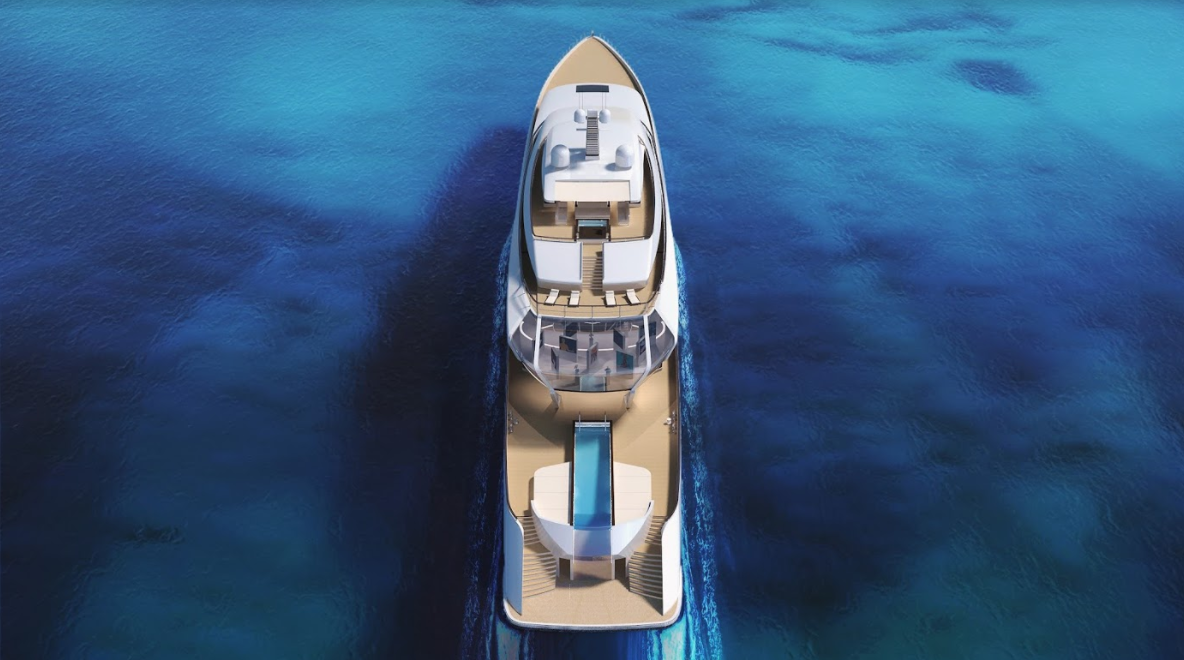 In terms of general exterior design is made with areas in mind with intention to have the lobby in the center of the yacht, helipad in the front of the main deck together with masters suite in the front, then at the aft of the main deck balcony-gallery, with an infinity swimming pool below it, beach club, maximized space for quests as it has wide long and continuous side window in the hull, outdoor cinema on the sundeck together with indoor gymnasium next to it.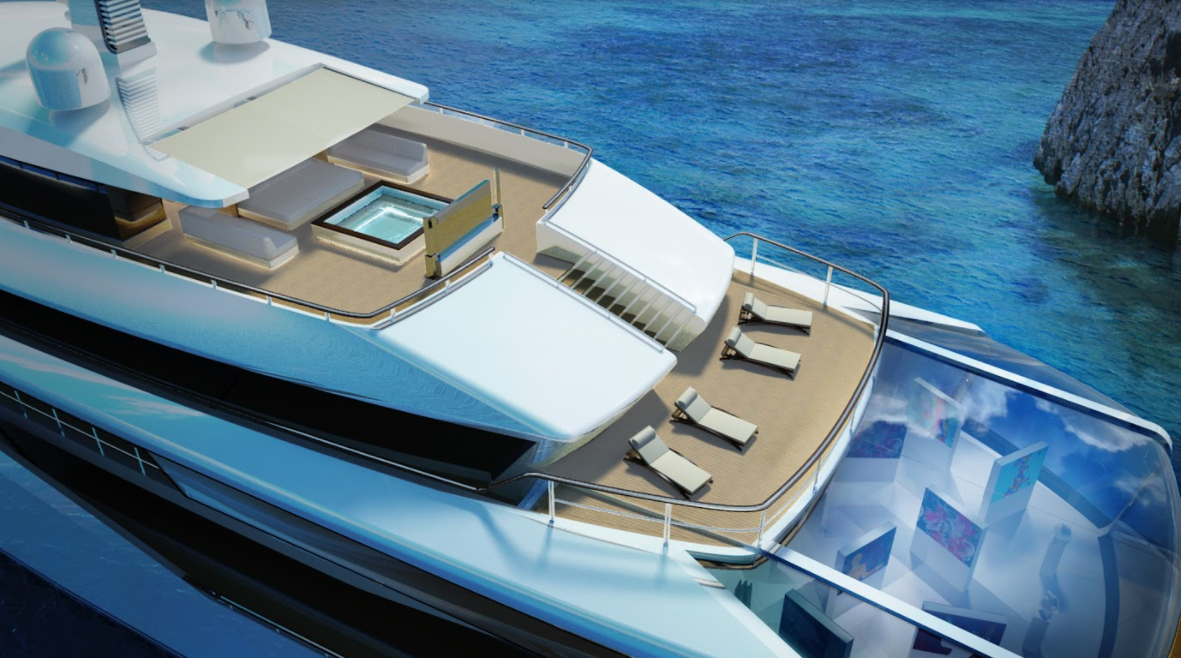 Performance wise she is capable of reaching a maximum speed of 19 knots and comfortably cruise at 12 knots.