Construction of the new 44.6-meter full-custom sailing yacht Baltic 146 has begun this month in Yakobstad, Finland. Baltic 146 is a new composite superyacht, developed by
Baltic Yachts
taking into account the design of cruise ships, and it will have a naval architecture and interior design from famous design studio
Judel / Vrolijk & Co
. This is the third largest project after 66.7 meters
Hetairos
(2011) and 55 meters
Pink Gin 175
(2017).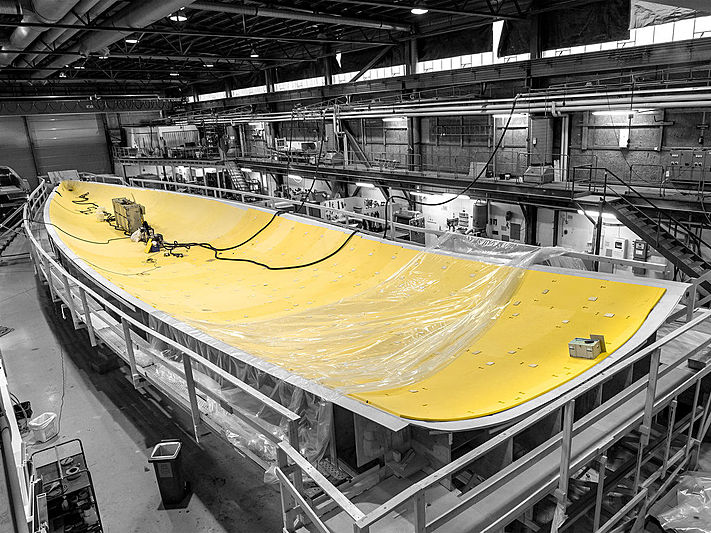 This superyacht will be built using advanced composites using epoxy SPRINT and pre-preg carbon with a lightship displacement target 167 tons. Due to the reducing draft to just 3.4m and twin rudders, the yacht has the opportunity to facilitate manoeuvring in the port. The forward-facing pull-propeller can be rotated and used as a stern thruster, so it can be safely said that this yacht is designed for long-distance, independent global cruises, and for this purpose, along protective solid bimini has been developed that extends over most of the cabin. The hull is built in four parts; the lower section, the two side sections and the transom section, which will cover the stern of the yacht. "Building the yacht in sections means our workers can access the mould more easily for improved accuracy and speed," comments Baltic Yachts.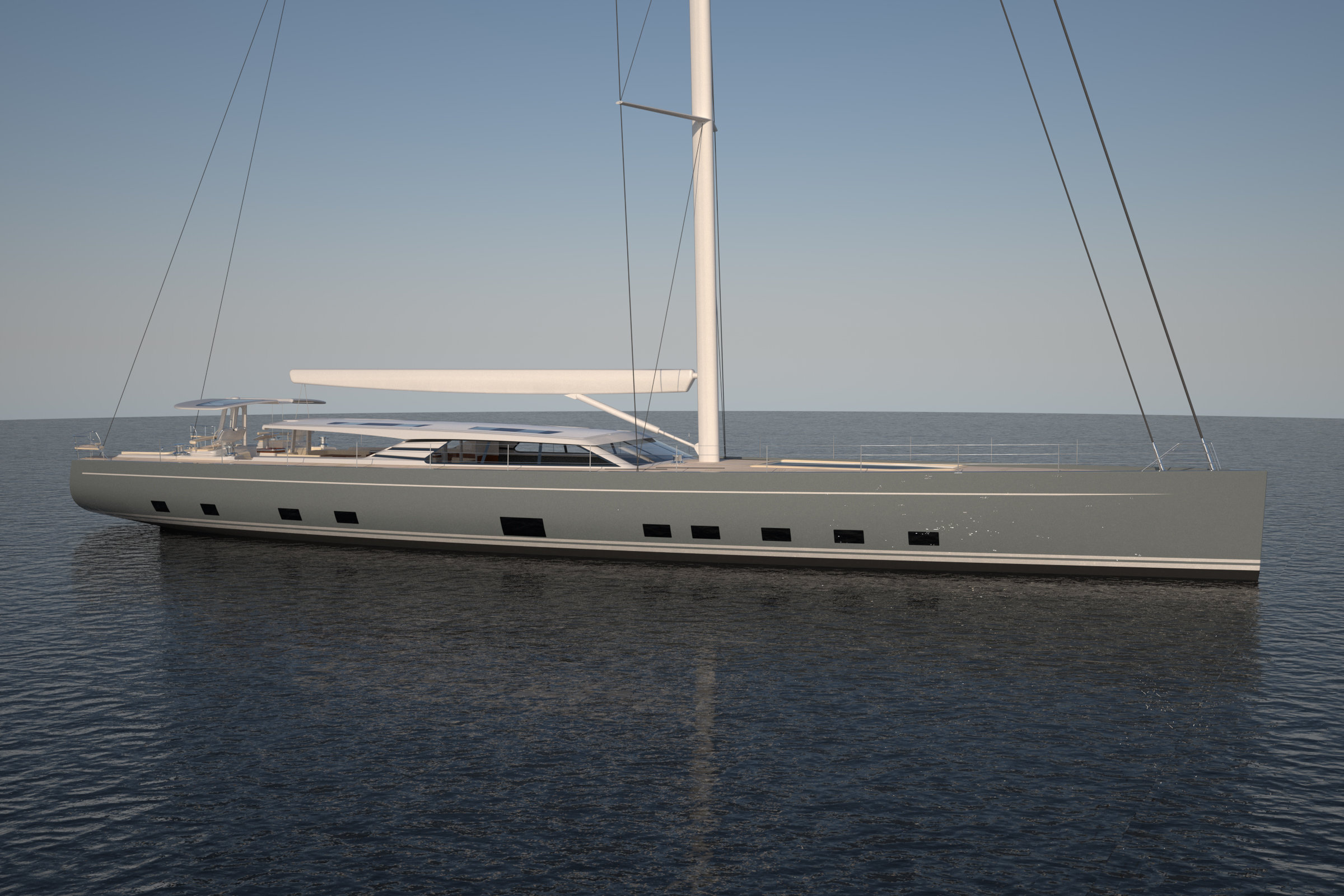 The lower deck consists of a master cabin with three additional double cabins. Inside there is a lounge area and a dining room, which receives a lot of natural light from the surrounding windows and skylights. The cab is equipped with chairs for outdoor recreation and lunch. They have dual controls, and all have skylights for optimal natural light during sunny days. The foredeck hosts a tender well for storing the tender and leaving the deck area flush for sunbathing, observation and exercise.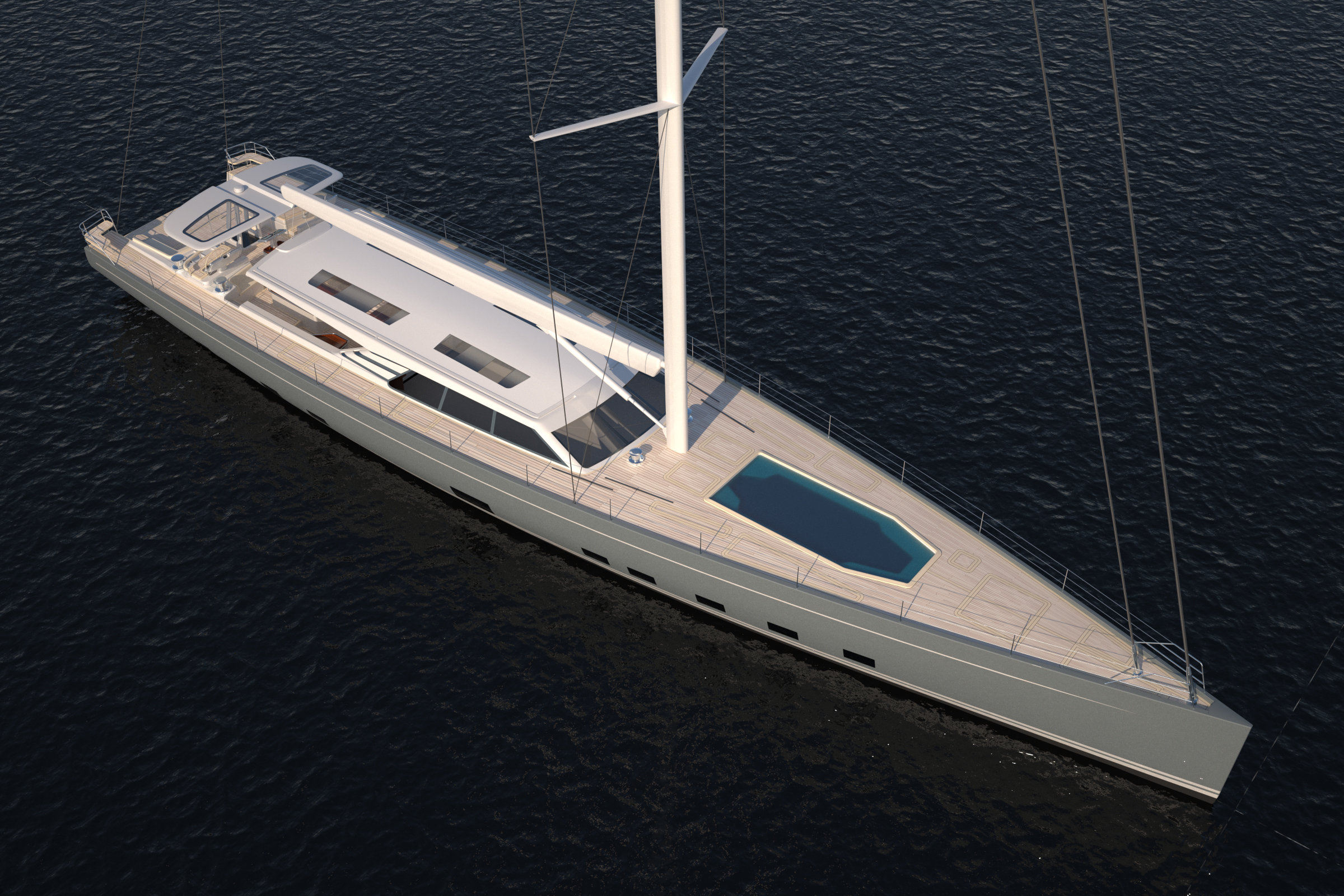 The production of the new yacht will take about 24 months and goes on a cruise after its launch in 2021. Baltic Yachts currently have two additional custom projects under construction: the Baltic 142 Canova and Baltic 112 Liaratake are going to be launched later this year.
Main features of Baltic 146: Carbon composite construction - Covered cabin for outdoor life - Four spacious double cabins - Third largest yacht by volume built by Baltic.
LOA: 44.60m
LWL: 41.80m
Beam: 9.35m
Draft: 5.9m/3.4m