The US Austin Parker Yachts has announced the sale of the first hull in its 27m Ibiza 85 series.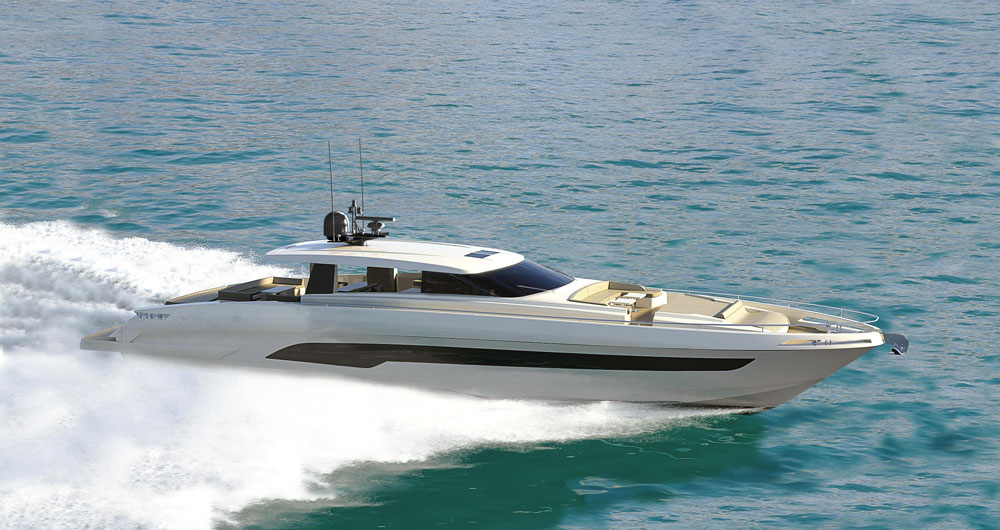 The Ibiza 85 represents the shipyard's flagship with its 27 (89') meters in length.
Sporting features encompassing class, distinctive style, innovative solutions with design and technological proposals were made in close partnership with the
Fulvio De Simoni Yacht Design
. Austin Parker Yachts mentioned that all these features make Ibiza 85 'the ideal boat for more mature owners'.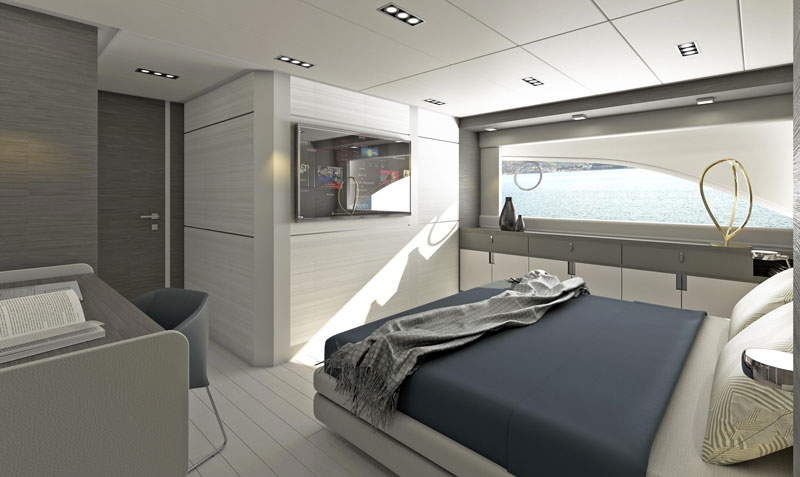 The cockpit is equipped with a sundeck, and, under it, there is a hangar housing the tender and other accessories, as well as a dining area with a central table and ten seats.
Under a streamlined hardtop there are sofas and furniture equipped to serve the dining area and refrigerators and freezers.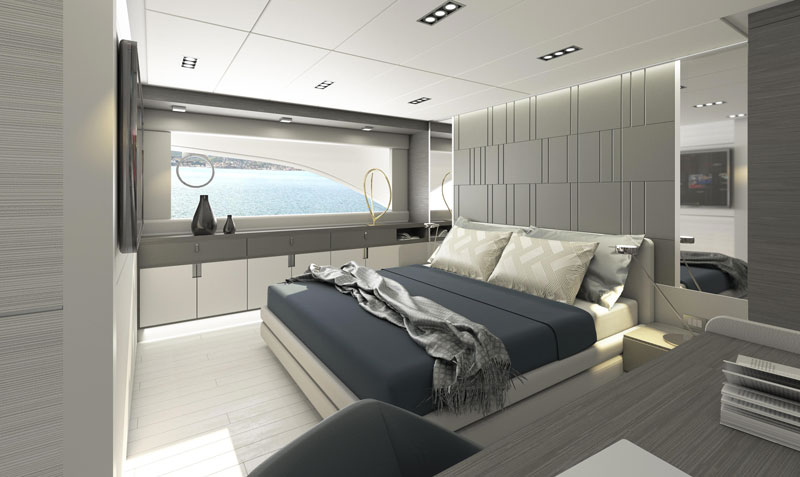 A 7m beam, combined with the 27m L.O.A. of the boat, allows five independent cabins, each equipped with a bathroom and shower, a large kitchen and accommodation for three crew members.
Ibiza 85 can reach a top speed of 45 knots, and her cruising speed varies between 38 and 40 knots.
The first unit is scheduled to launch in June 2022.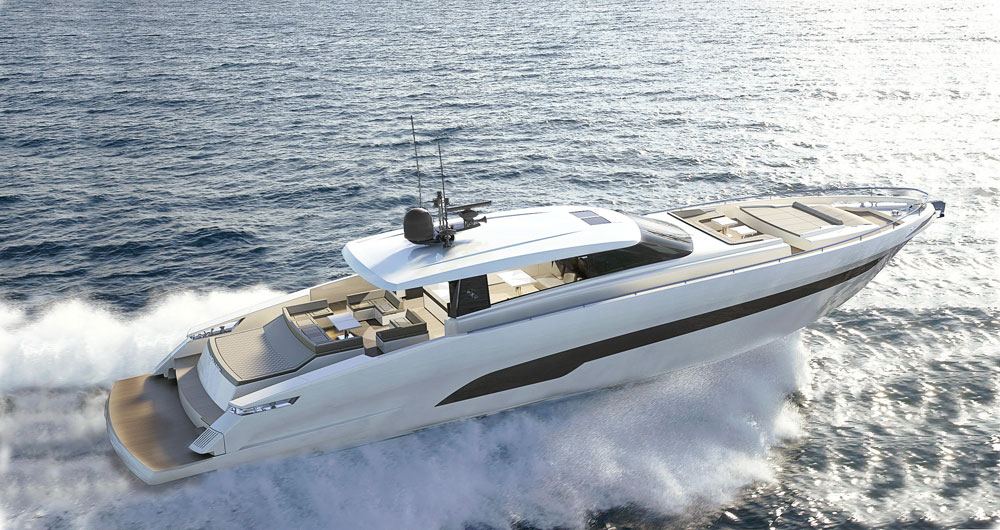 Austin Parker
offers a range of vessels with more contemporary architectural solutions, with slanting sterns, low over the water, that give an even sleeker profile to the familiar Austin Parker hull with its high, solid bows. A modern, individual look was made under the direction of Italian firm Fulvio De Simoni Yacht Design. The range comprises three walk-around models, Ibiza 38′, Ibiza 44′ and Ibiza 52′; two motor yacht models Mahòn 46′ and Mahòn 52′; and the larger flying bridge line and two Palma 62′ and Palma 66′models. The Austin Parker offering is completed by two designs of larger yachts: Ibiza 85 WA in fiberglass and AL 86 flying bridge in aluminium, both with innovative, functional design, and intended for the discerning owner looking for a vessel that will respond to their passions for yachting.
Credits: Austin Parker