At Amico & Co Genoa refit facility, new 4000-ton ShipLift has been officially unveiled, after a month in operation. The new lift is able to haul, manoeuvre and launch superyachts of up to 95 metres in length deploying a system of synchronised hoists.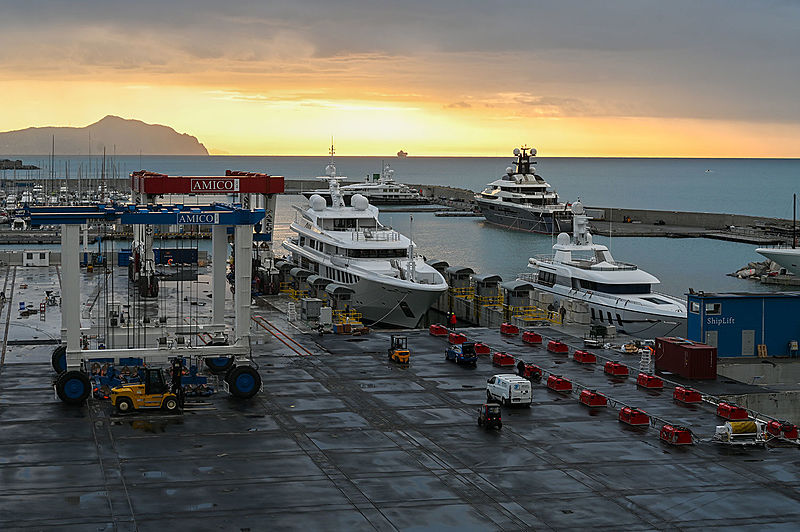 Assigned to Amico & Co with a multi-year concession, the the investmen lays in the new Eastern areas of Genoa Port. It allows the Shipyard to have 5 new slots or super- and megayacht works. The new ShipLift, which is now operative, should contribute to the enhancement of the Genoese hub in terms of its competition with other similar yachting zones in Barcelona and the South of France.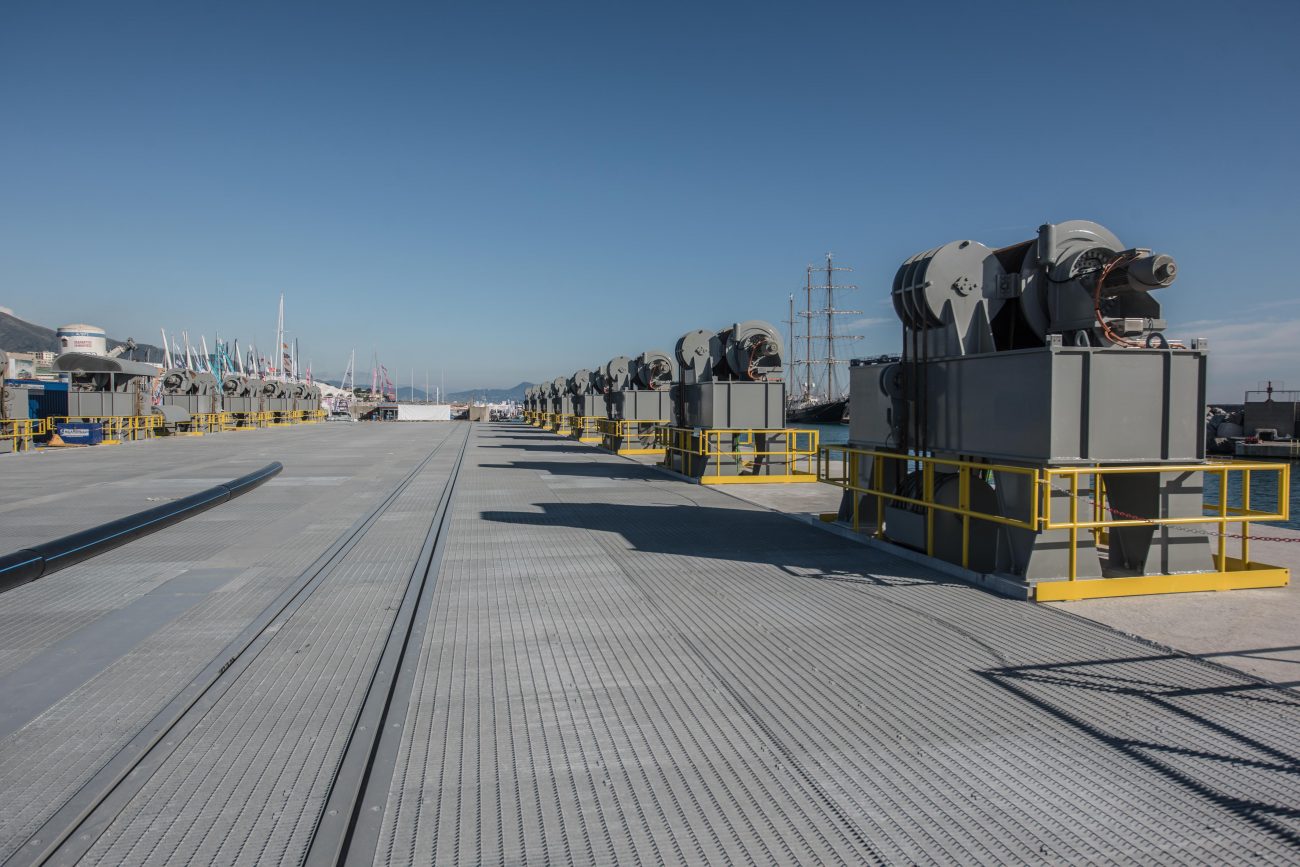 The ShipLift allows yachts that would otherwise need to be docked in dry-docks to be hauled from the water and put on the hardstanding for repair and refit works. It deploys a submersible platform, housed inside a dedicated structure, that can raise vessels up to the shipyard ground level through a series of synchronised hoists. From there, a trestle system on special tracks glides vessels on to the hardstanding with 5 new work slots.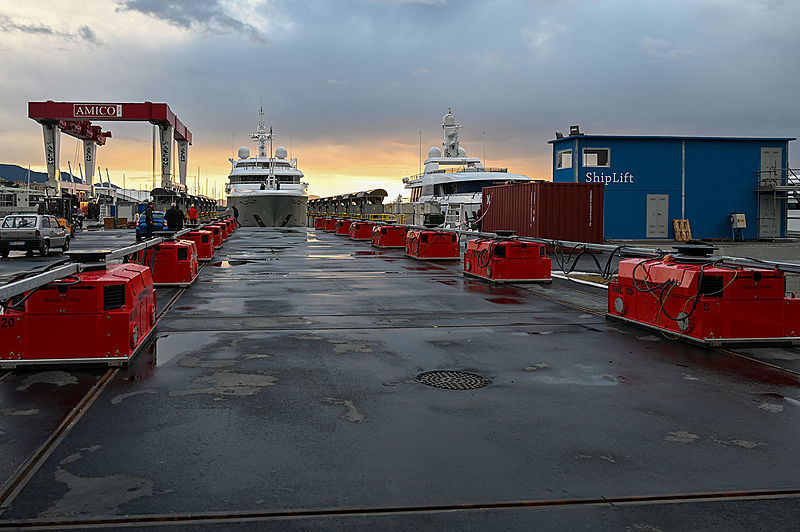 Manoeuvring is emissions-free as both the lift system with its large steel platform moving the vessels out of the sea and the trestle and track system, are powered electrically by the shipyard's own electrical supply. Amico & Co was also the first company in the Port of Genoa in 2007 to invest in the mooring docks electrification project, today supplying the yachts that arrive in the shipyard with shore power of up to 1000 Ampere.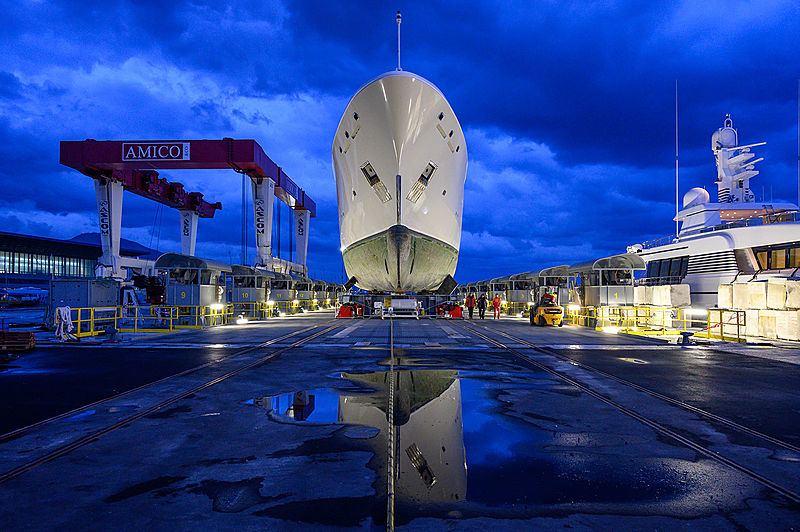 Construction of the new ShipLift was carried out by Scandiuzzi SpA, an Italian industrial engineering firm based in Brindisi. Meanwhile, the design and building of the transfer system composed of 24 trestles that connects the lifting platform to the entire yard area was commissioned to Dutch company Enerpac.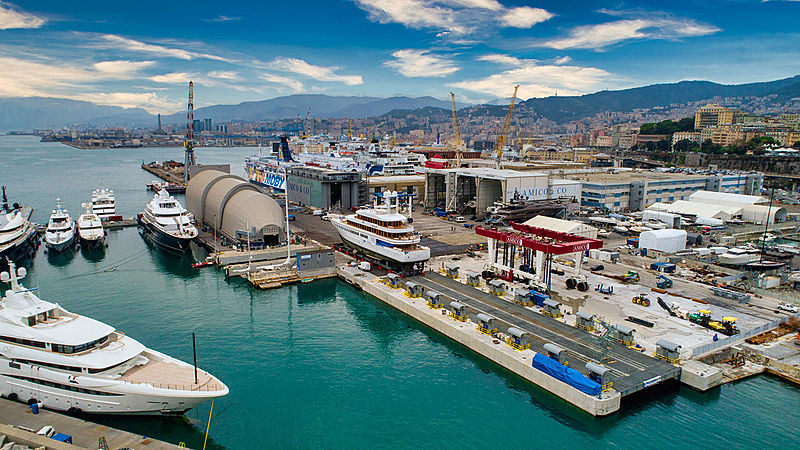 In total, the new infrastructure entailed an a €27 million investment from the yard. The ShipLift and new slots span over a 15,000 m2 area and complete Amico & Co facilities already covering 45,000 square metres.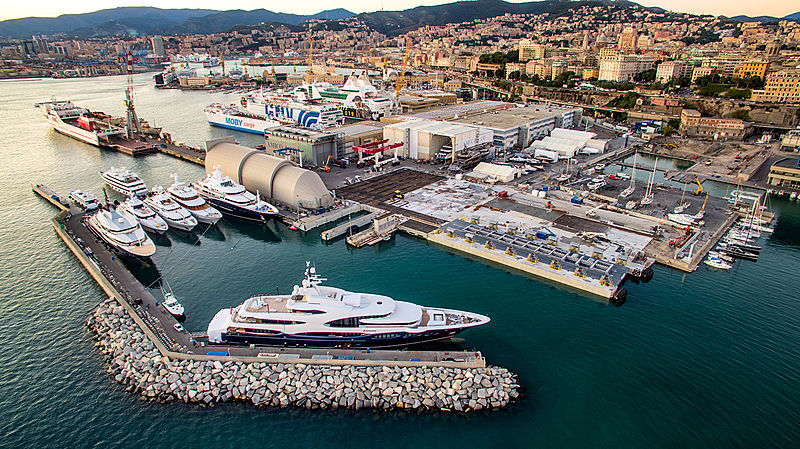 Photos: Amico & Co