Polish yacht builder Sunreef Yachts exhibited their catamaran 70 Sunreef Power at the recent Miami edition of Art Basel in an untraditional way. In collaboration with artist Alexander Mijares, the yard presented an art work at the Fontainebleau Marina in Miami Beach from December 4 to December 8.

Sunreef Yachts founder and president Francis Lapp commented:
Originality is definitely part of the Sunreef DNA. Our crafts and all our endeavors are meant to leave a long-lasting impression. When I heard Alexander Mijares wanted to collaborate with our brand, I immediately agreed, knowing he would come up with a compelling and memorable project. I am happy to have him on board with us for Art Basel.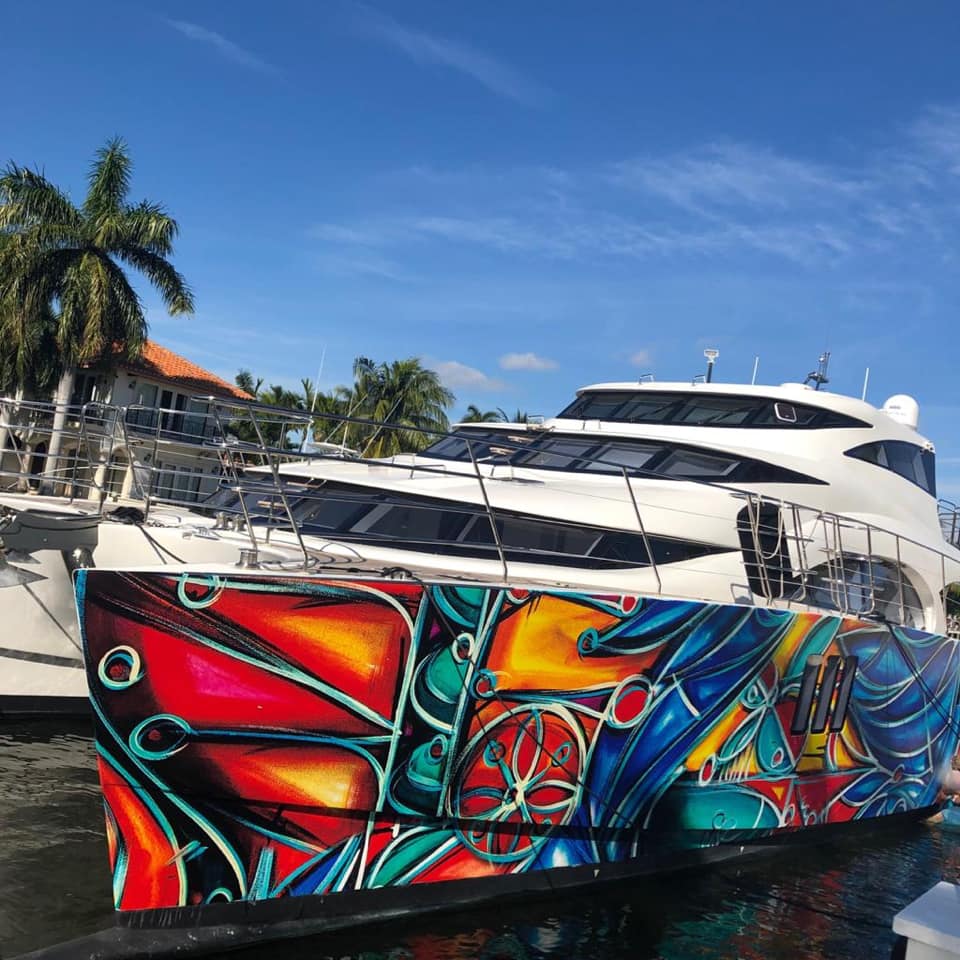 Alexander Mijares designed an original hull wrap reflecting the vibrant energy of Miami. The artist named his work Pieces of Me, using the yacht as a sort of canvas to explore his own Miami roots. With dark and warm hues playing against the blue ocean back front, this vessel stands out much from typical white hulls.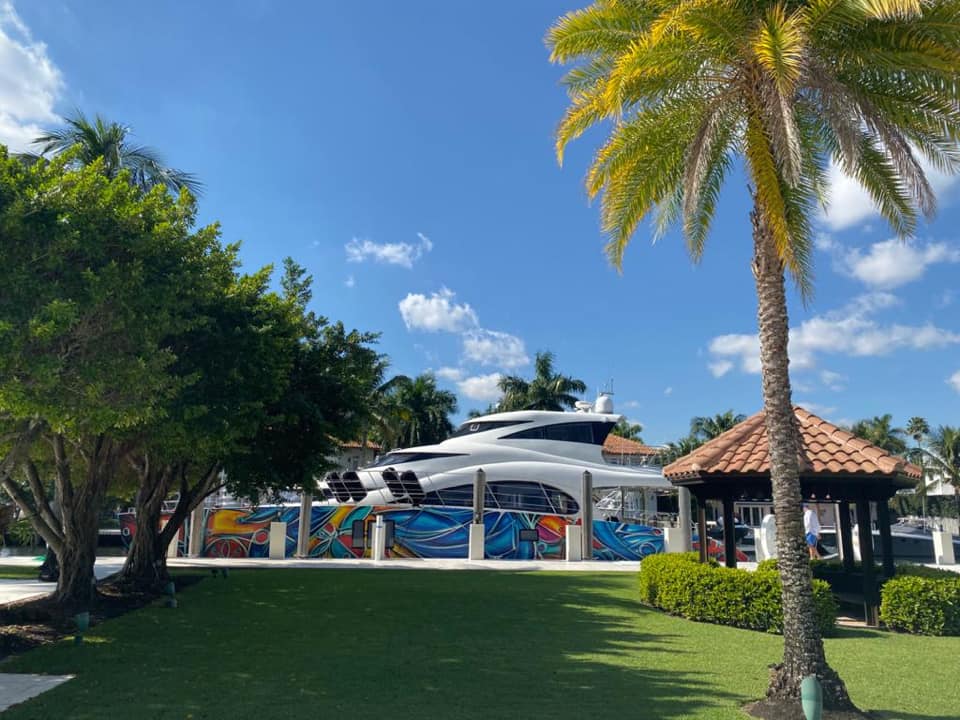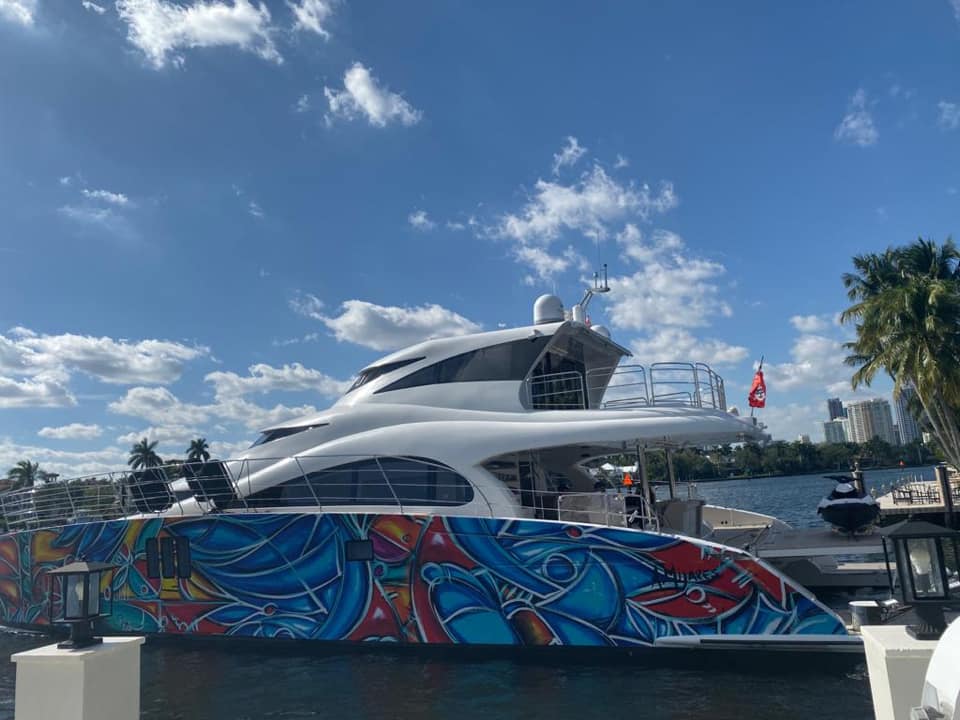 Photo via Sunreef Yachts