Feadship has unveiled its latest concept design,
Dunes'
at the 2023 Monaco Yacht Show. This striking 83-meter superyacht not only boasts an eye-catching design inspired by sand dunes but also sets a new benchmark for sustainability in the luxury yacht industry.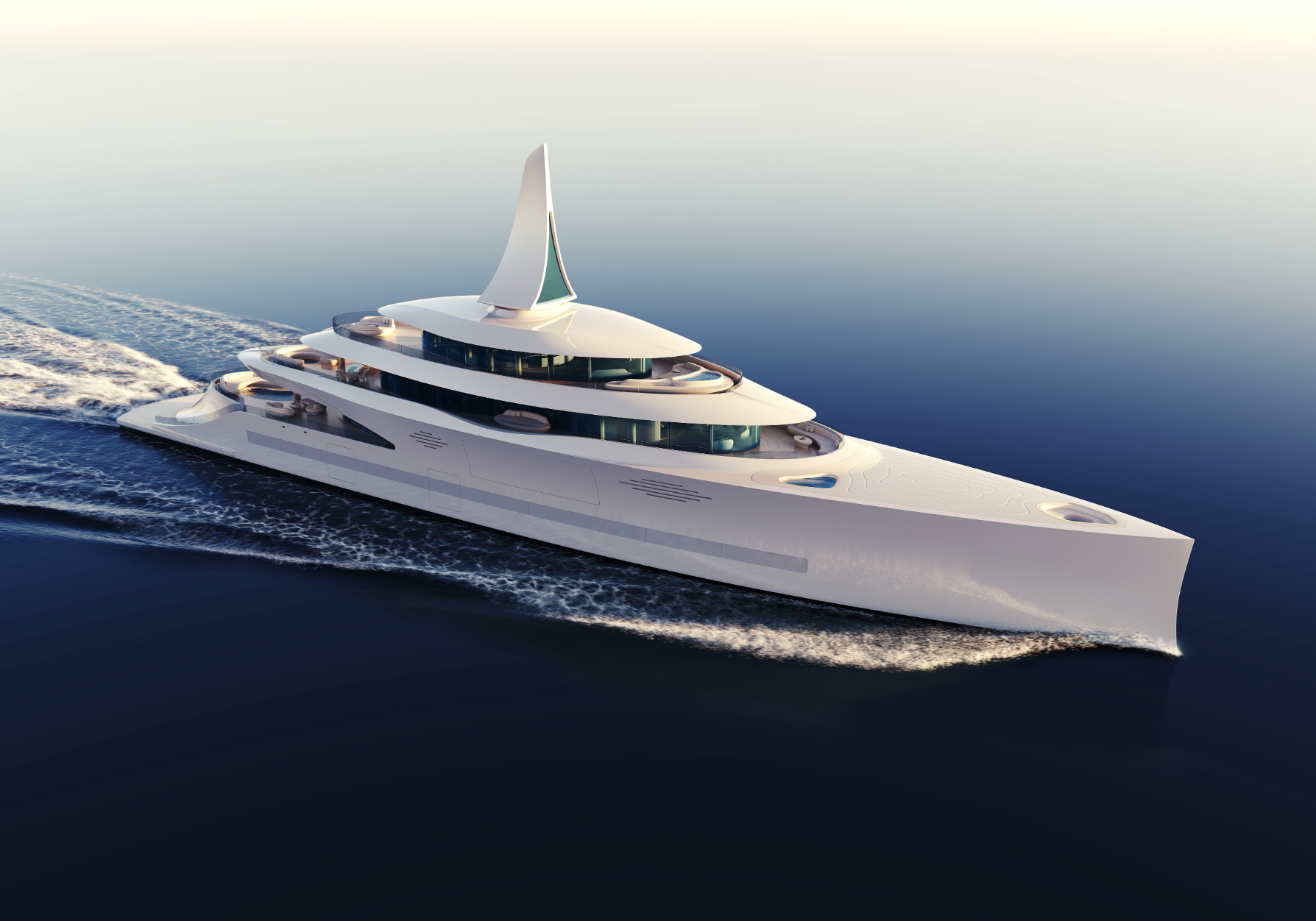 Dunes represents a significant step towards Feadship's goal of Net-Zero superyachts. It integrates various energy-saving features and innovative technologies, resulting in up to a 95% reduction in negative environmental impacts compared to superyachts meeting current minimum environmental regulations. These features include shading windows to reduce cooling needs, next-generation storage batteries, fuel cells, and a revolutionary propulsion system.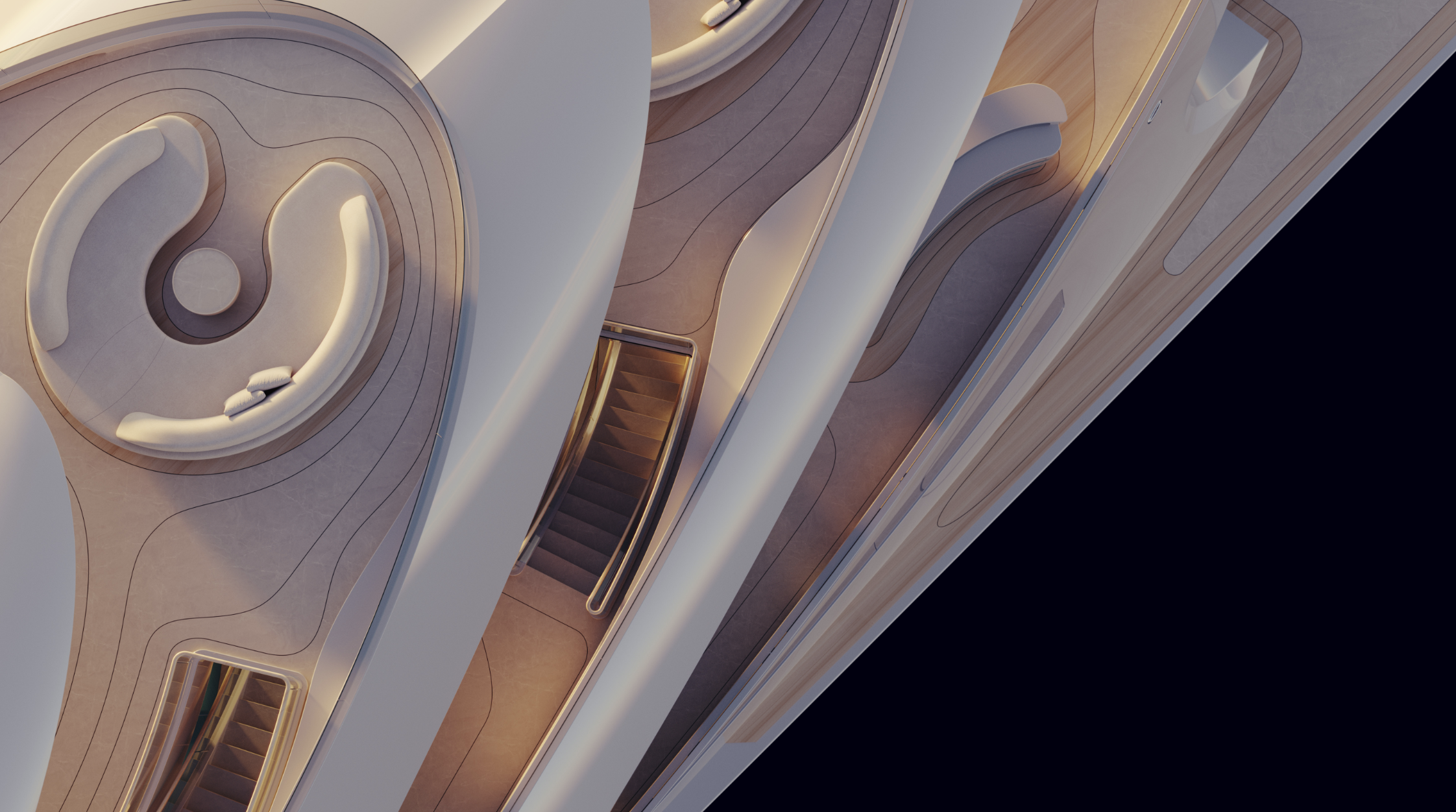 The yacht's layout is a result of meticulous planning, incorporating six guest staterooms, a spa area, a beach club, an owner's private deck, and a pool. Dunes' asymmetrical superstructure ensures a unique design that eliminates large engine room air and exhaust trunks, optimizing the use of space and improving guest comfort.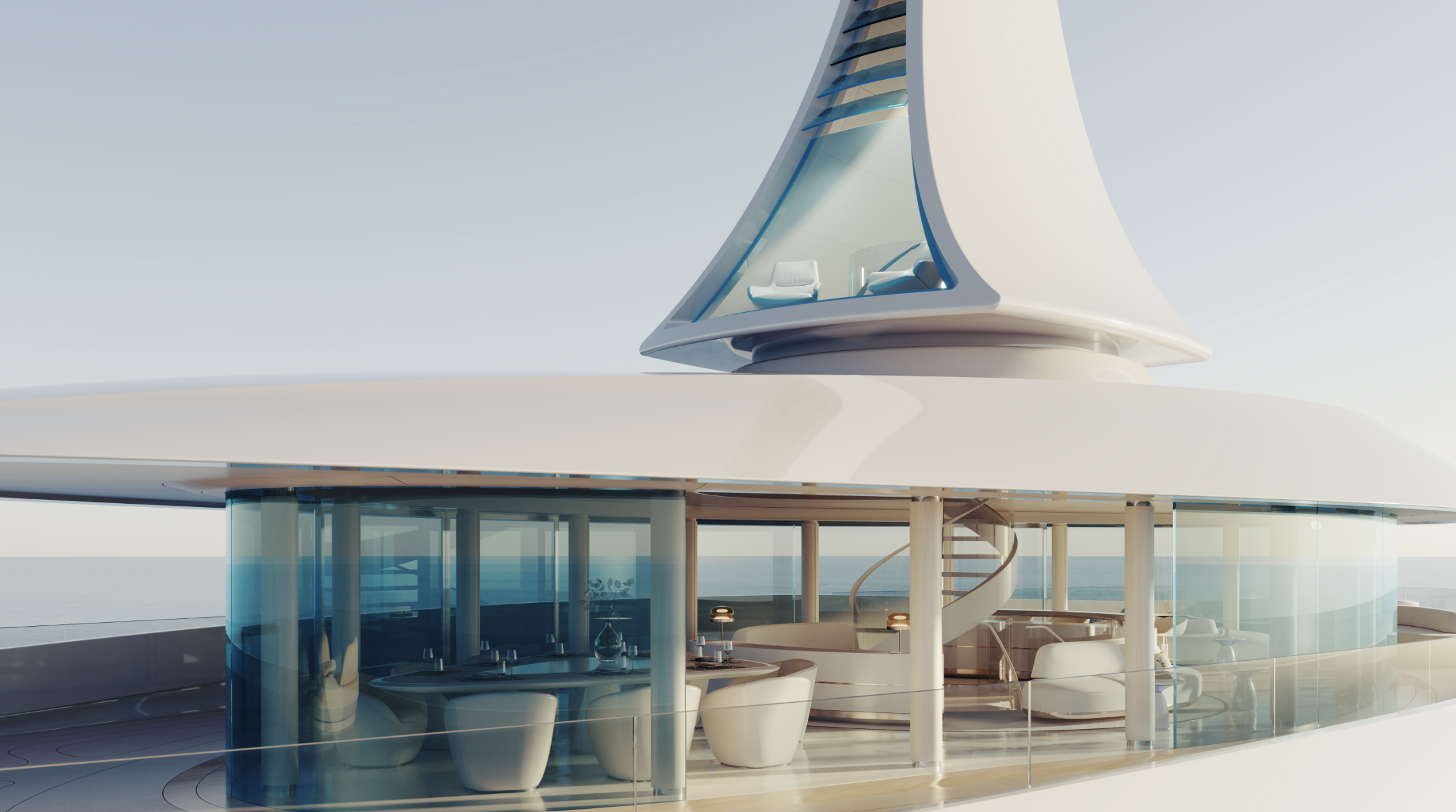 Studio De Voogt designed the yacht's exterior, drawing inspiration from the shifting contours of sand dunes. The design promotes adaptable, multi-purpose spaces, offering both open-plan areas and intimate spots, while shaded walk-around decks protect guests from the elements.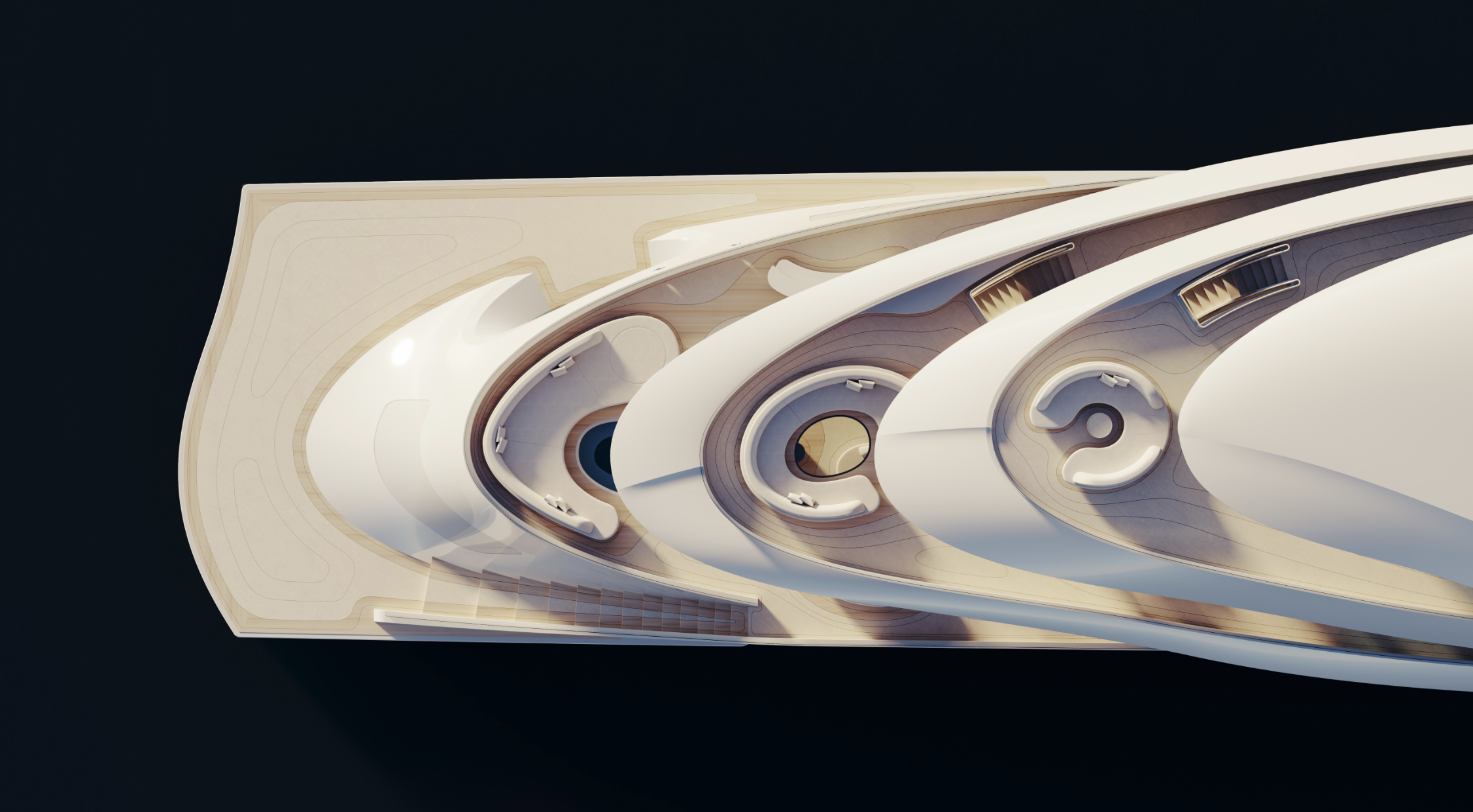 To enhance sustainability further, Dunes features teak-free decking systems, relying on alternative materials like glass and stone chips sealed in transparent polyurethane resin. Additionally, the yacht utilizes treated timber for its Pavilion Deck, providing natural insulation without adding weight.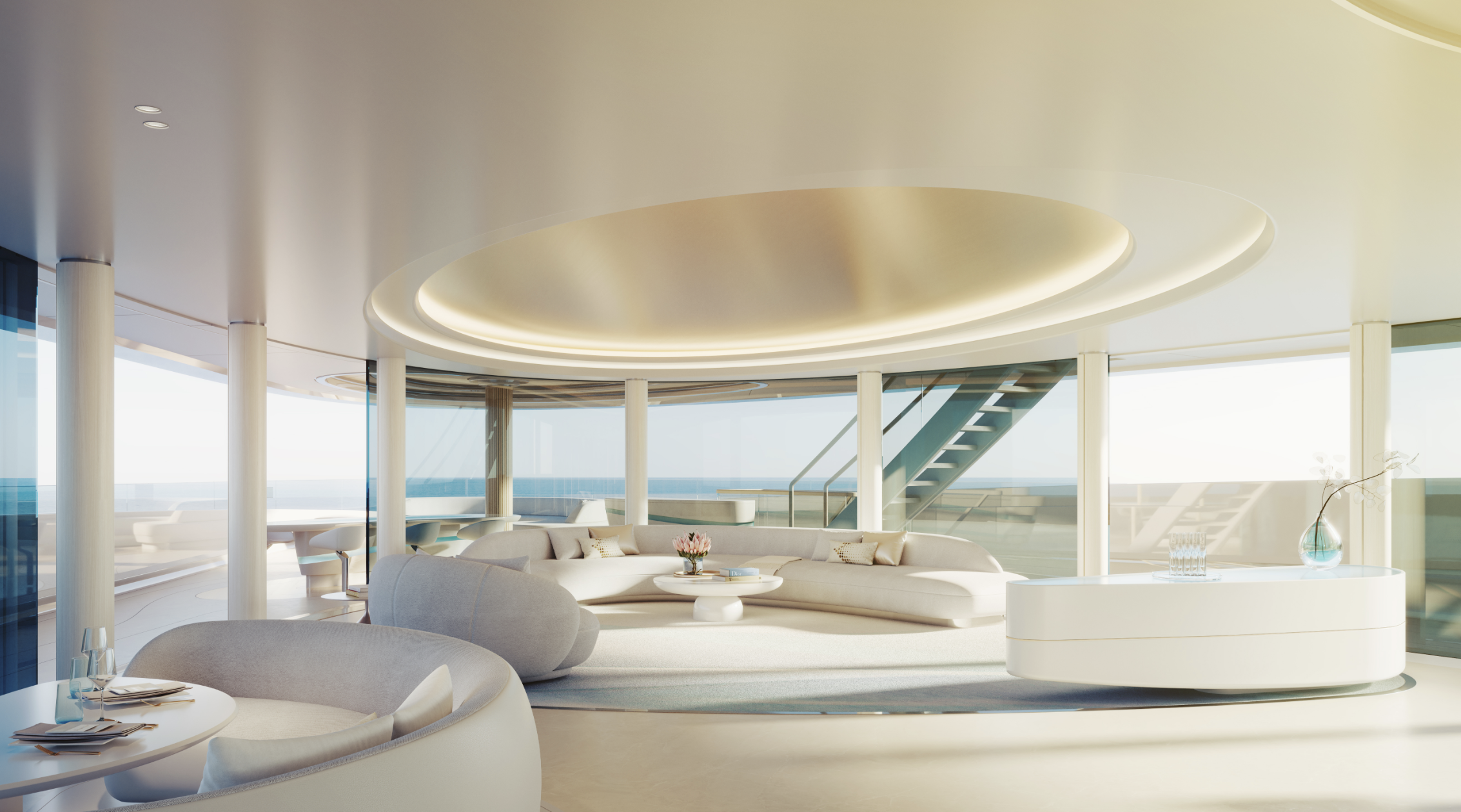 Dunes also incorporates innovative features like a wind turbine hidden within its mast and a groundbreaking electric propulsion system known as ABB Dynafin™. This system mimics the thrust of a whale's tail, significantly improving hydrodynamic efficiency and reducing energy consumption.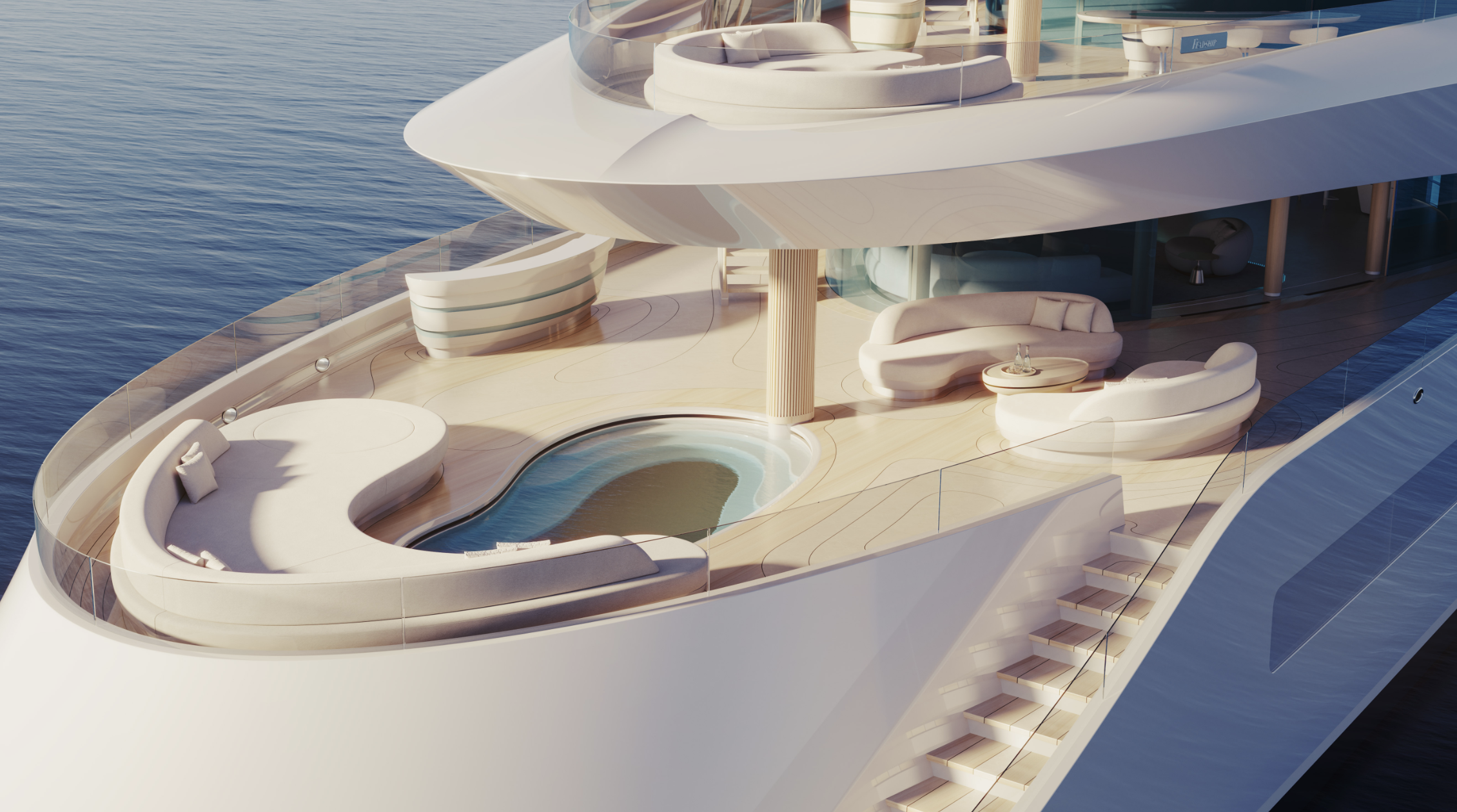 Furthermore, the yacht utilizes green methanol as a reaction agent for its solid oxide fuel cells, offering a more eco-friendly and energy-dense fuel option. Feadship also adopts low-impact steel and aluminum for construction, reducing CO2 emissions during manufacturing.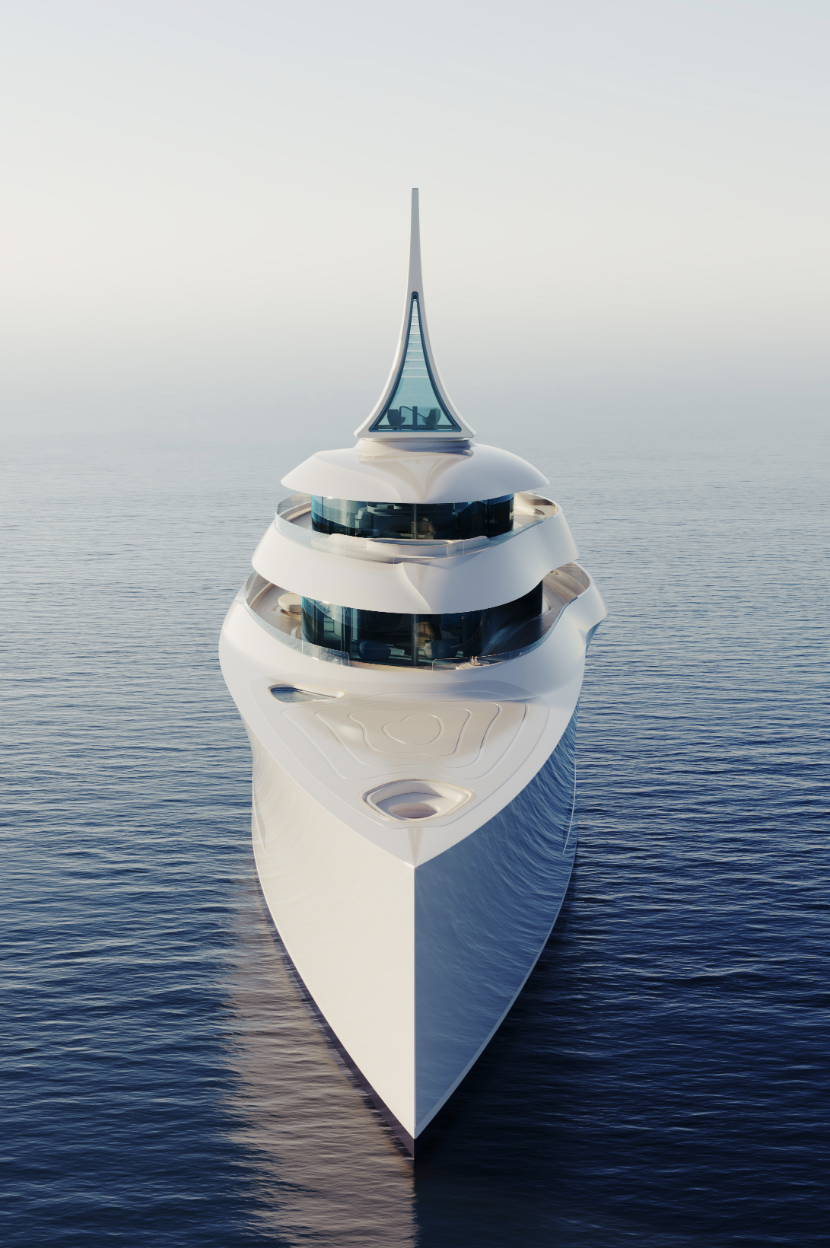 Based in the Netherlands and with roots dating back to 1849,
Feadship
was formed as a group in 1949 as a marketing partnership between six Dutch shipyards, de Vries Lentch, Van de Stadt, Witsen & Vis, Akerboom, De Vries Scheepsbouw and Van Lent Shipyard, and De Voogt Naval Architects. Feadship is well-known as one of the Netherlands' most elite yacht builders and delivers superyachts from 50–100+ meters in length.
Credits: Feadship