Omega Architects has lately unveiled its concept, the impressive 83.5-meter superyacht named Seasar. Designed by studio founder Frank Laupman, Seasar represents a "rational" evolution of Omega Architects' integrated hull-and-body design philosophy, seamlessly blending the two components for a visually cohesive superyacht.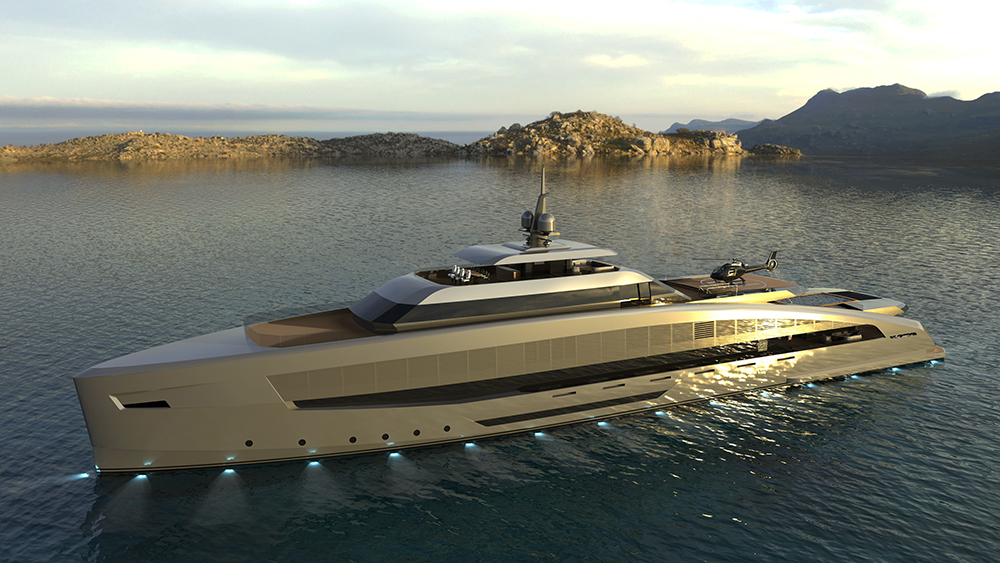 Crafted from a combination of steel and aluminum, Seasar features a masculine exterior characterized by a graceful arch that breaks up the horizontal lines and creates a captivating transition to the aft exterior spaces. The yacht boasts six decks, each thoughtfully designed to serve different purposes, enhancing privacy and ensuring a logical flow throughout the vessel. The lower deck is dedicated to the crew, while the main deck caters to guests and tender storage. The owner's deck offers exclusive accommodations, and the wheelhouse deck is focused on yacht handling and management. Finally, the observation deck provides unrivaled panoramic views from an elevated vantage point.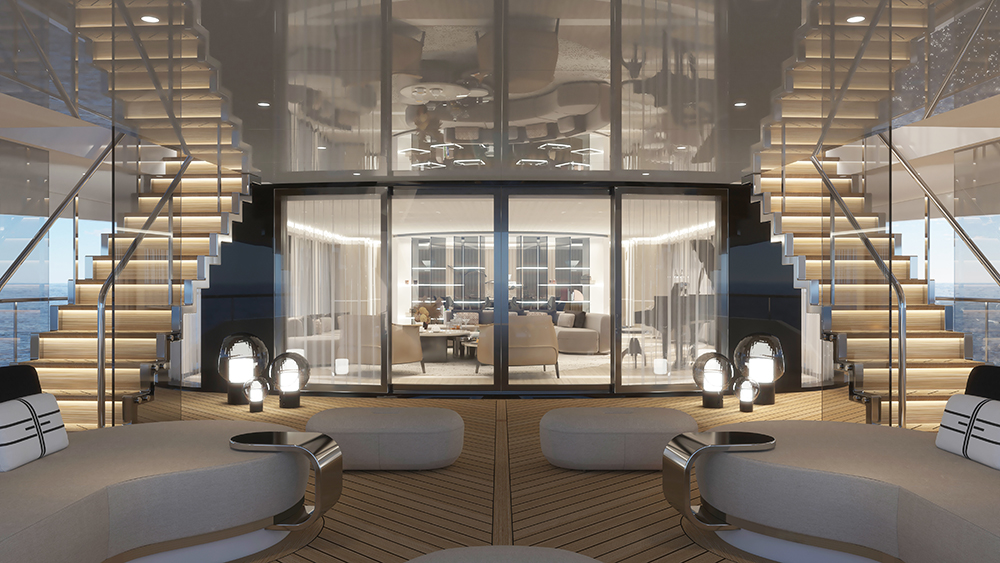 Accommodating up to 14 guests, Seasar features five double cabins and a luxurious owner's suite. The owner's deck incorporates a unique glass window that maximizes interior freedom. It is equipped with a built-in heat barrier, ensuring a cool and comfortable atmosphere.
Among its notable features, Seasar showcases a spacious swimming pool on the upper deck, offering enhanced privacy while in port, and an elevated beach-club style lounge area on the main deck, providing a delightful space for relaxation.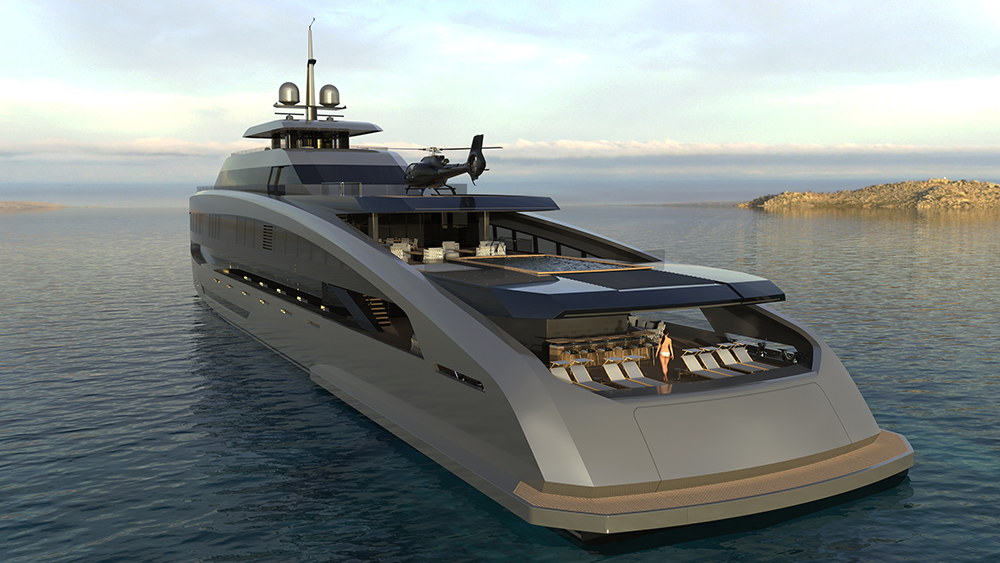 With a gross tonnage of 2,000GT, Seasar offers the flexibility to be powered by fuel-cell or biofuel generators, allowing for a quieter and more environmentally friendly cruising experience. The yacht is optimized for exploration, featuring 150 sqm of toy storage to accommodate four Jet-Skis, a 9.6-meter limo tender, a five-meter rescue tender, and a submarine. The helideck is strategically designed without interior spaces below, providing a dedicated area for helicopter operations and seamless reception for arriving guests.
Technically, Seasar boasts a moderate 3.2-meter draft and an impressive transpacific range of 5,000 nautical miles. The yacht is capable of reaching a top speed of 18 knots, with a comfortable cruising speed of 16 knots. Laupman emphasizes that the welding of Seasar's steel structure will be executed with meticulous precision, requiring minimal fairing while maintaining the impeccable finish expected of a superyacht.
Credits: Omega Architects