The new 71-meter electro-diesel superyacht concept named Bullet was unveiled by Franco Gnessi and Dynaship Yacht Design. Bullet is inspired by automotive design and has a dynamic, slick exterior.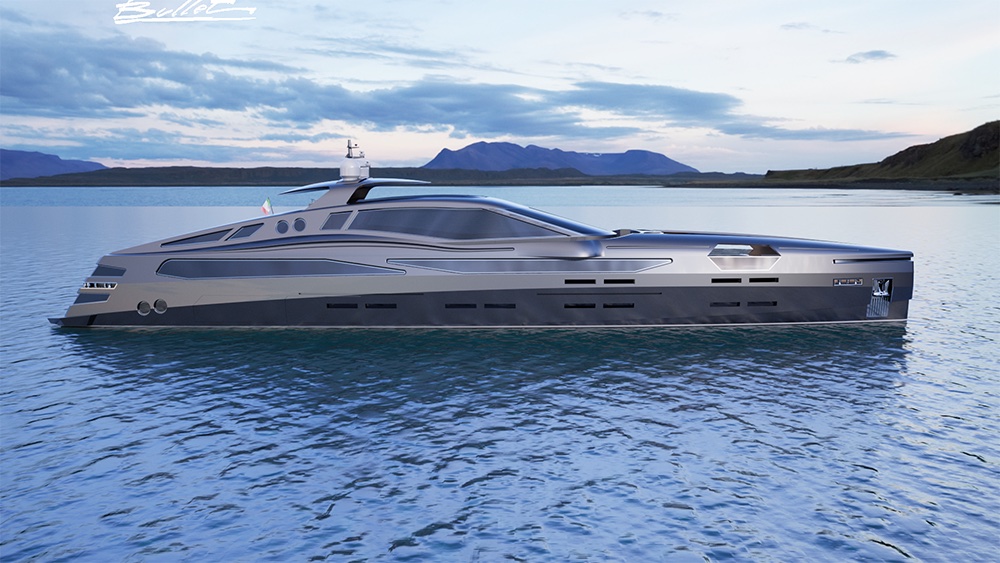 Bullet features an interior volume of 975 GT. The interior's decor embodies the idea "Made in Italy". Franco Gnessi consciously paid a lot of attention to convivial areas suitable for parties, but also left enough areas for privacy.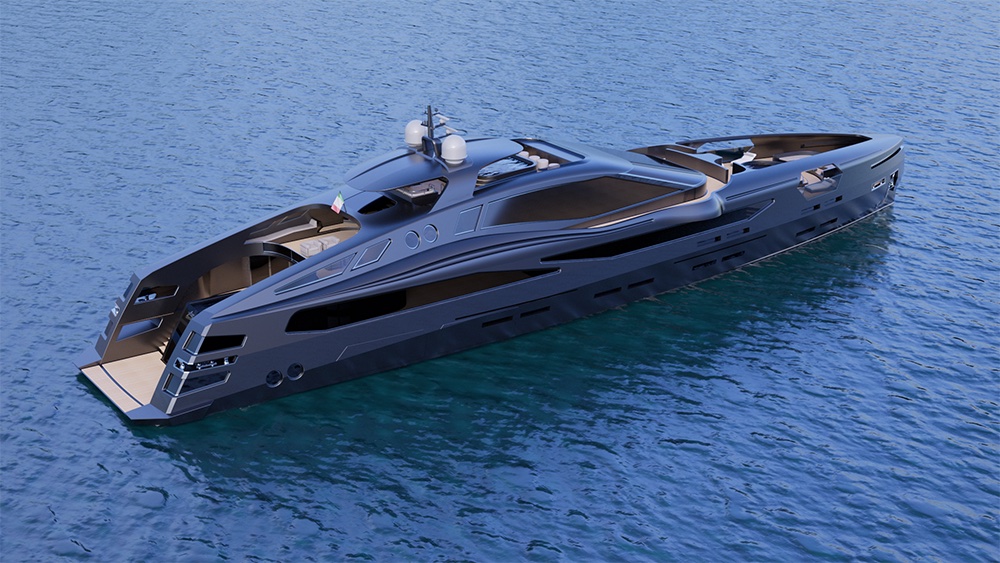 Bullet is equipped with four 2,000 hp electro-diesel generators; she is also fitted with solar panels that generate clean, green energy for the hotel load.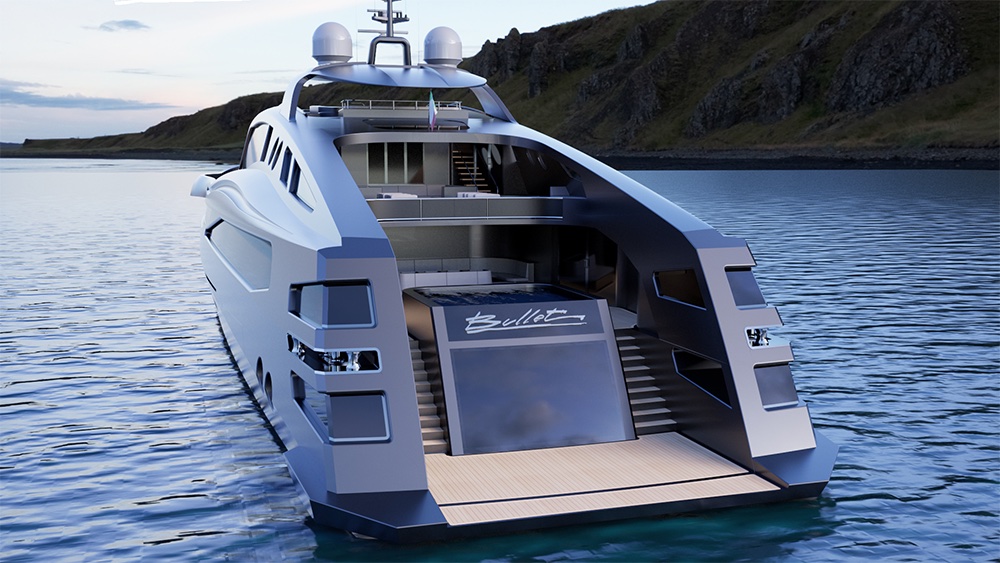 Two azipods with electric motors gives Bullet an estimated cruising speed of 22 knots and a top speed of 26 knots. At 14 knots she can have a range of 3,000 nautical miles.
Credits: Dynaship Yacht Design