Delivered in 2014 by Damen, parent company of Amels, and Monaco-based Imperial Yachts acting as owner's representative and build supervisor throughout the process, Fast Support Vessel 6711 is part of the Dutch shipyard's Sea Axe series, dedicated to building support vessels for yachts. Boasting deck spaces of over 275 square meters, capable of fitting a large number of toys, she is now looking for a new owner through Imperial.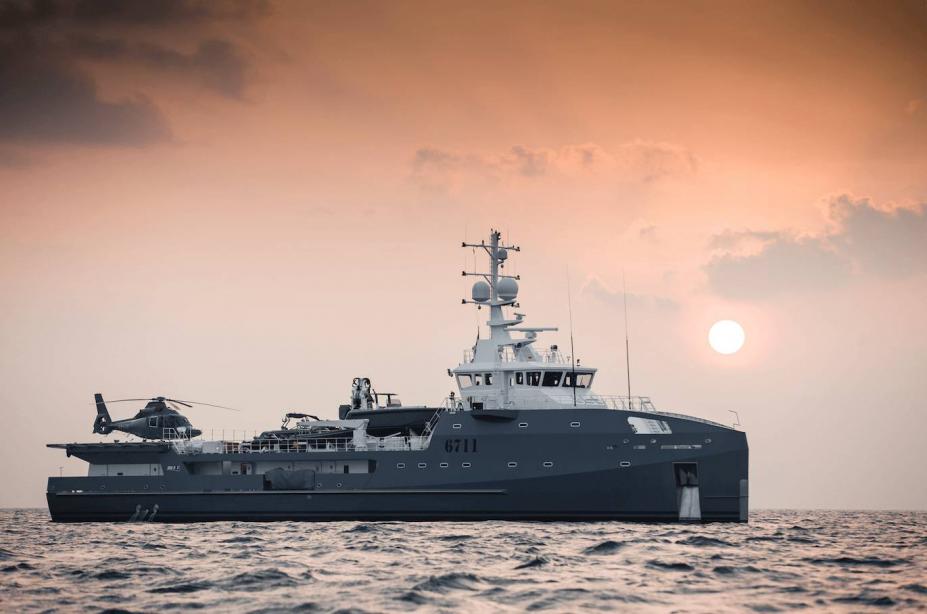 With a length of 67.15 meters, the 6711 stretches across a beam of 11.2 meters, giving the support yacht a gross tonnage of 1,143 tons. Purpose built to act as a support yacht, she can carry, in addition to her large array of toys and tenders, up to 22 crew.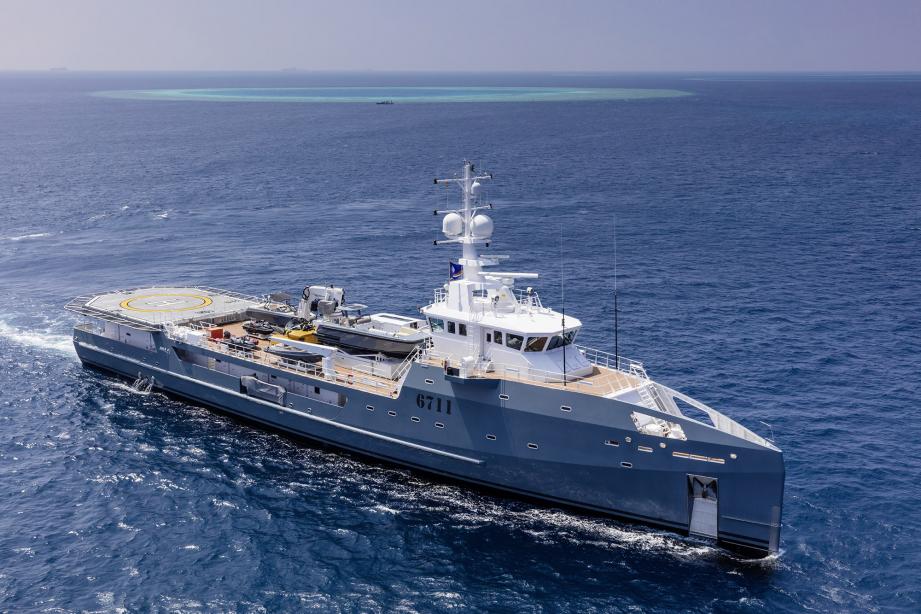 Amongst the 6711's key features is commercial-grade helipad (D-value: 14m and 5,000kg) located aft of its upper deck, which can accommodate the largest helicopters on the market. A refueling station is also built into the yacht with a capacity to carry up to 5,000l of Jet A-1 fuel.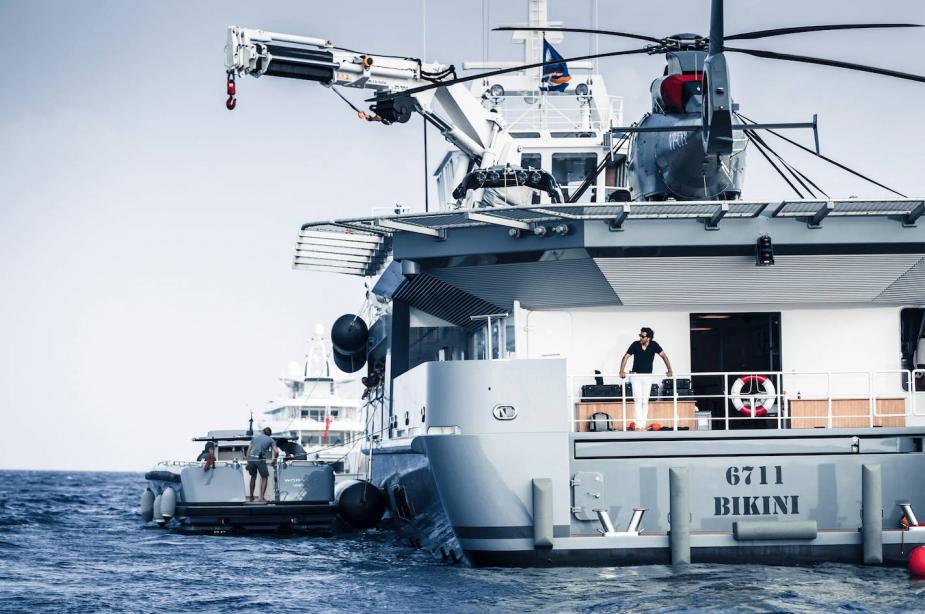 Another one of the perks of having 6711 as a support yacht, is its ability to carry a three-person Triton submarine, capable of diving to a depth of up to 1,000 meters. Typically operated between 50-500m in depth, a journey to its full depth capacity would take near 6 hours according to the onboard pilot.
The 67-meter Fast Support Vessel also boasts a dedicated dive center, with a built-in decompression chamber, an amenity that was built on purpose for the 6711, making it a unique support vessel on the market.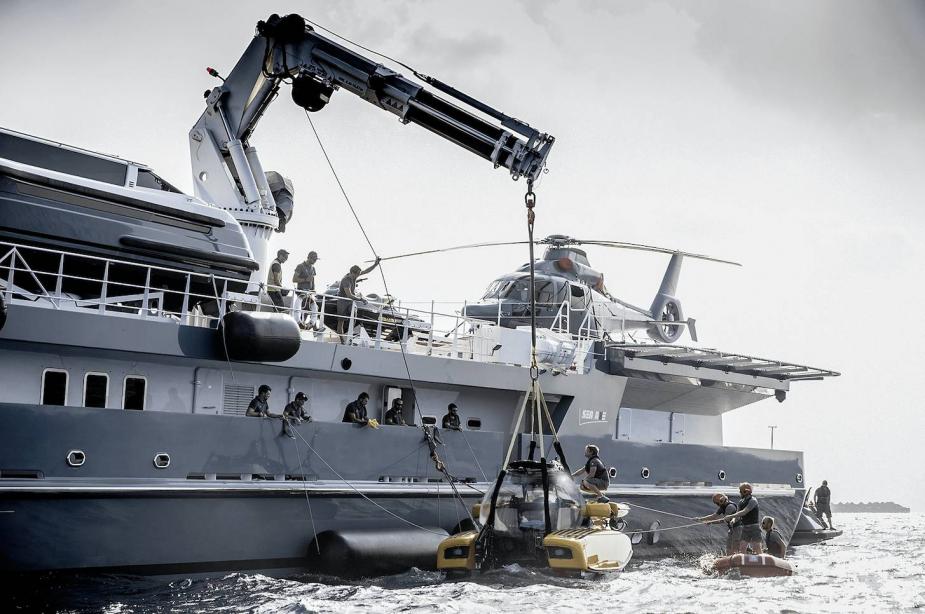 From a technical standpoint, the 6711 is powered by 4 incredibly powerful MTU 16V 4000 engines, which give the yacht a maximum speed of 19 knots and allow her to cruise for up to 8,720 nautical miles at 15 knots, consuming just 660 liters of fuel per hour.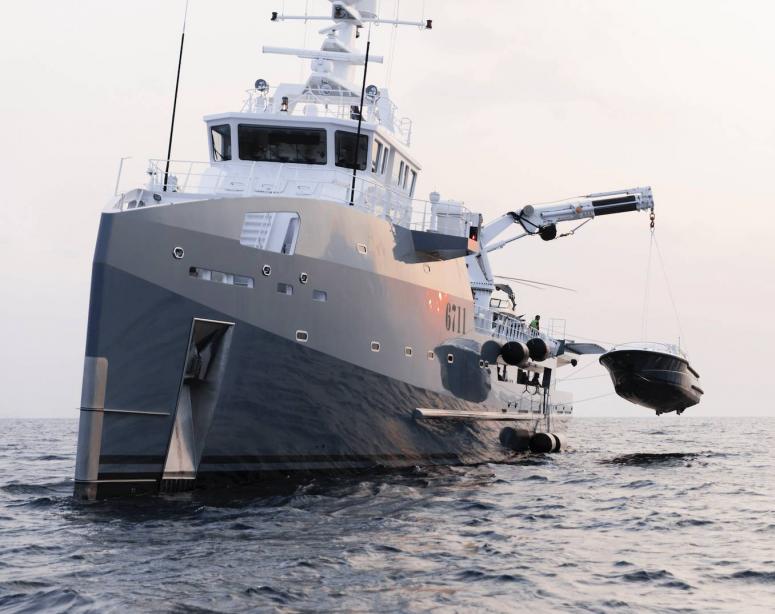 Project managed and commissioned by Imperial Yachts, the 67.15-meter support yacht is now looking for a new owner with her asking price available upon request.
C. Johan Kaasjager
E. j.kaasjager@imperial-yachts.com