Bilgin Yacht has shared the interior renderings of the second 49.9 meter Bilgin 163. With exterior design and naval architecture by Unique Yacht Design and interior design by Hot Lab, the 50-meter Bilgin 163 series is the brand-new project which has 20 percent larger areas compared to 48m yachts. The first hull of the series received a technical launch at Bilgin Yachts' facilities in Istanbul in March 2022. The delivery is planned for 2023.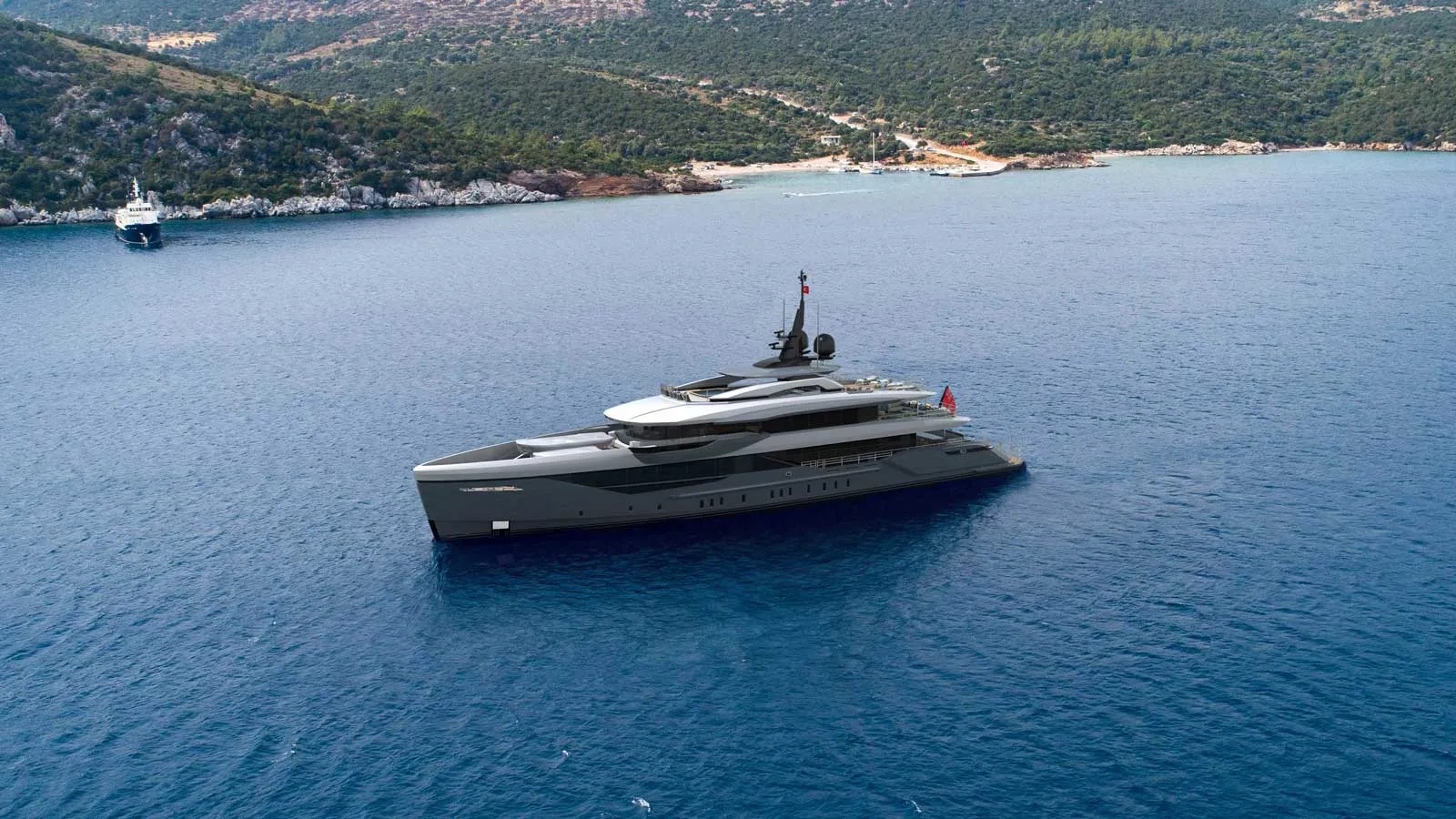 Enrico Lumini, Partner and Head of Design in Hot Lab says, "Bilgin 163 follows the studio's new philosophy 'Architecture for Voyagers' and focuses on cleanliness of architectural volumes, and a renewed sense for a softness of lines. A plastic minimalism, sober, but rich in details."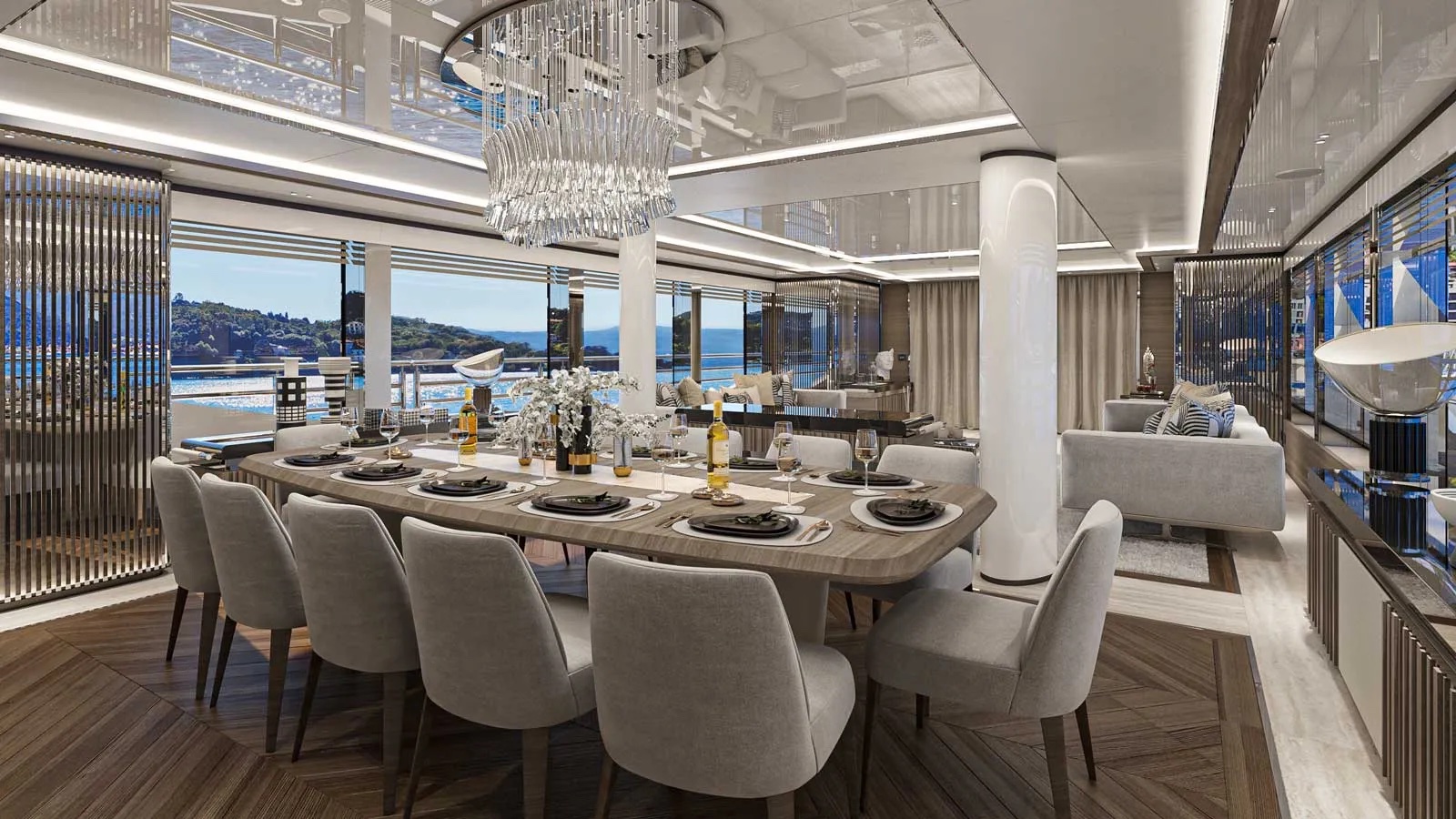 The aim of the interior of the second hull is to create a 'modern, rich, yet warm' atmosphere. That's why it will have a mix of materials such as exposed woods, laminated glass, and chrome finishes.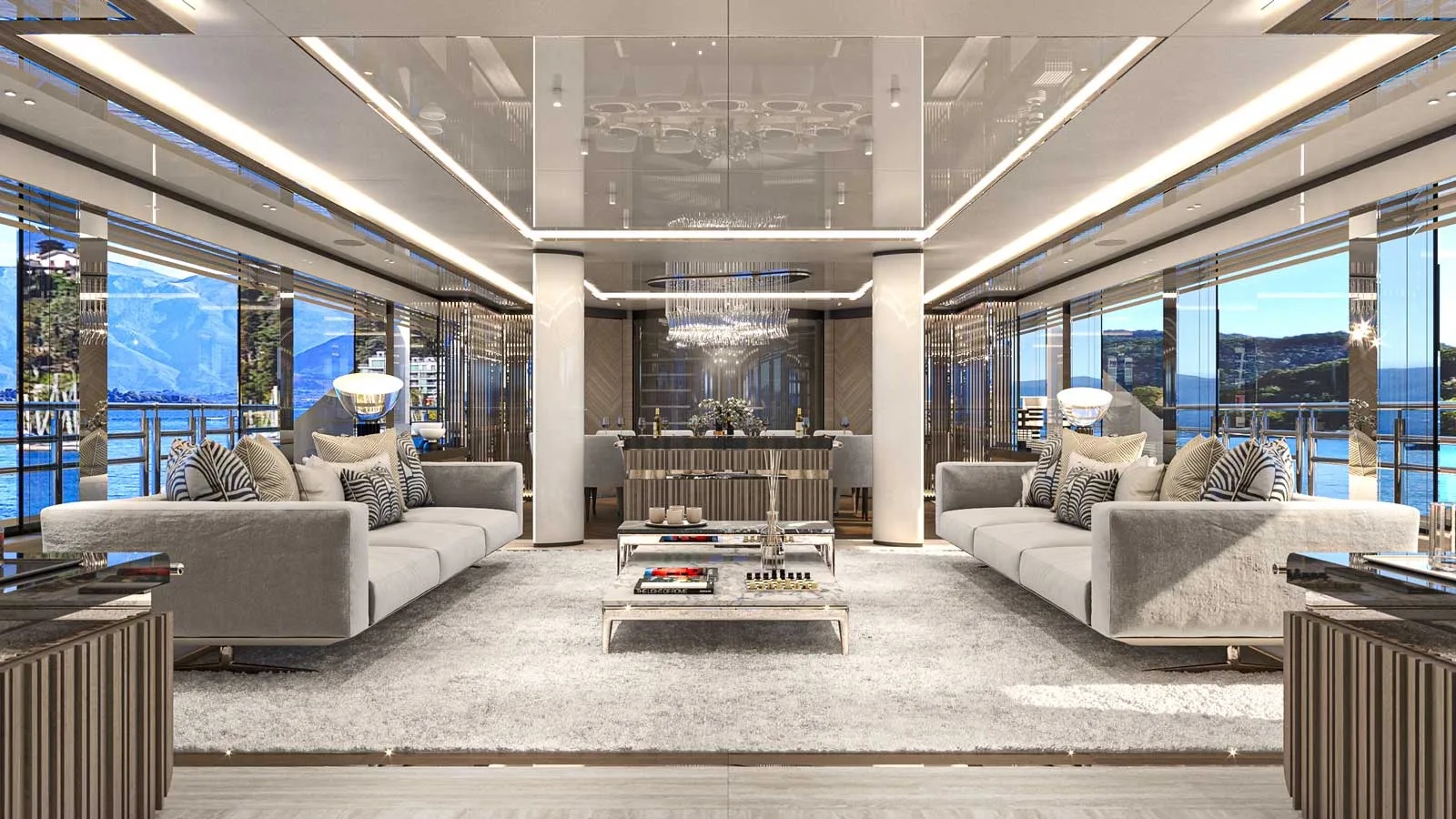 Bilgin 163 has a six-cabin layout, and offers spacious, modern and stylish living areas. The interior lines are strengthened with the powerful exterior living areas of the yacht. Emrecan Özgün of Unique Yacht Design underlines that particularly exterior areas will be larger than the yacht's predecessors.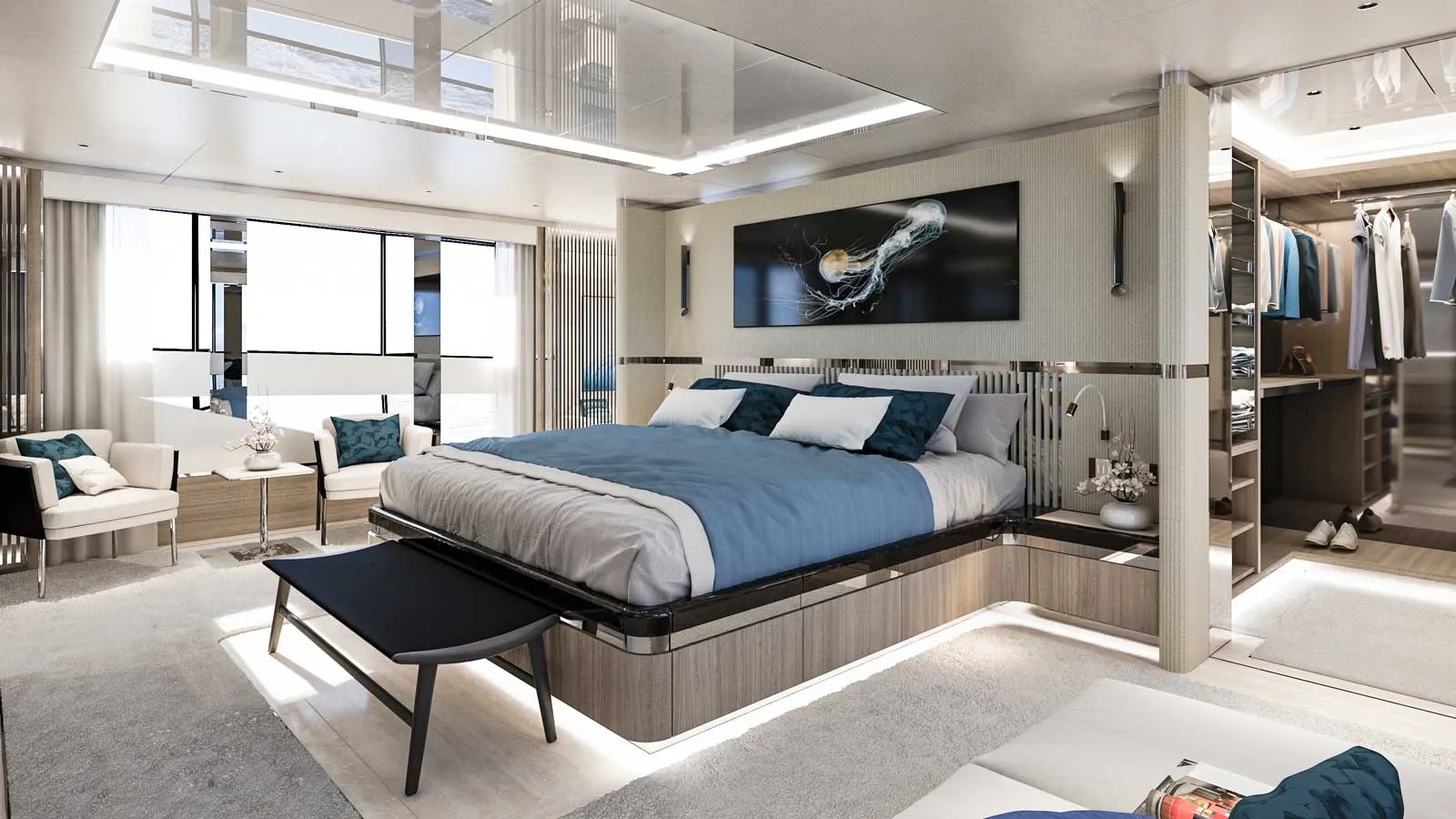 The yacht is equipped with twin 1,450 CAT engines, the Bilgin 163 is going to have a top speed of around 17 knots. The second hull is scheduled for delivery in spring 2024.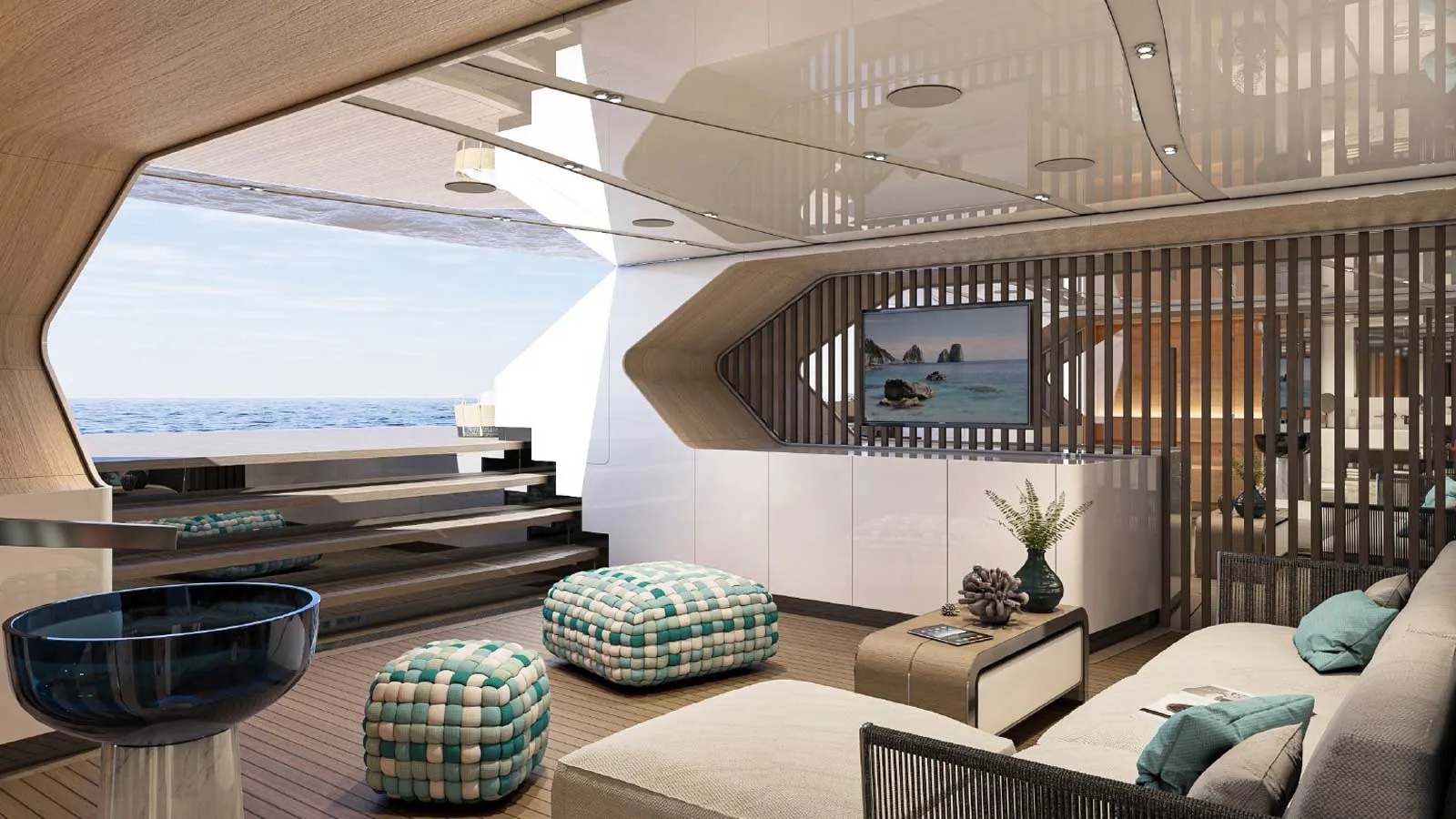 Bilgin Yachts
is a boutique shipyard on the European side of Istanbul, building 50 to 120m luxury superyachts. It has been a family-run business for five generations since the early 1900s.
Credits: Bilgin Yachts