Delivered in 2014 by Damen, parent company of Amels, and Monaco-based Imperial Yachts acting as owner's representative and build-supervisor throughout the process, Fast Support Vessel
6711
is part of the Dutch shipyard's
Sea Axe series
, dedicated to building support vessels for superyachts. Now looking for a new owner through Imperial, here are some of the main reasons why she's worth investing in.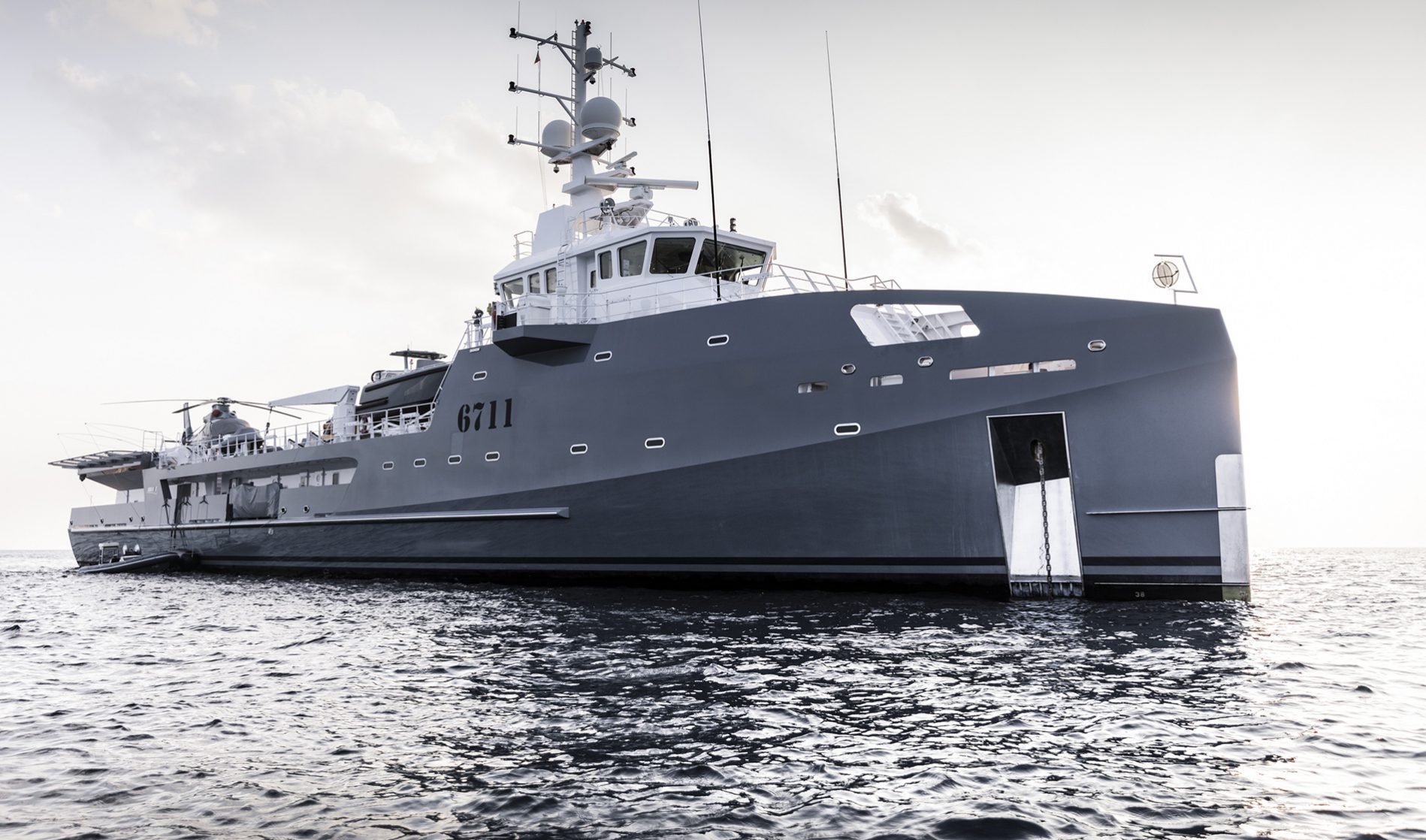 Any superyacht, no matter how large it is, ultimately faces constraints as to what it can carry onboard due to a finite amount of space. To adapt to this, compromises are often made with regards to the tenders used and the toys found onboard. Having the 6711 as a Fast Support Vessel however, lets its owner no longer compromise and get the best possible tenders and toys thanks to the 6711's 275 square meters of open deck space.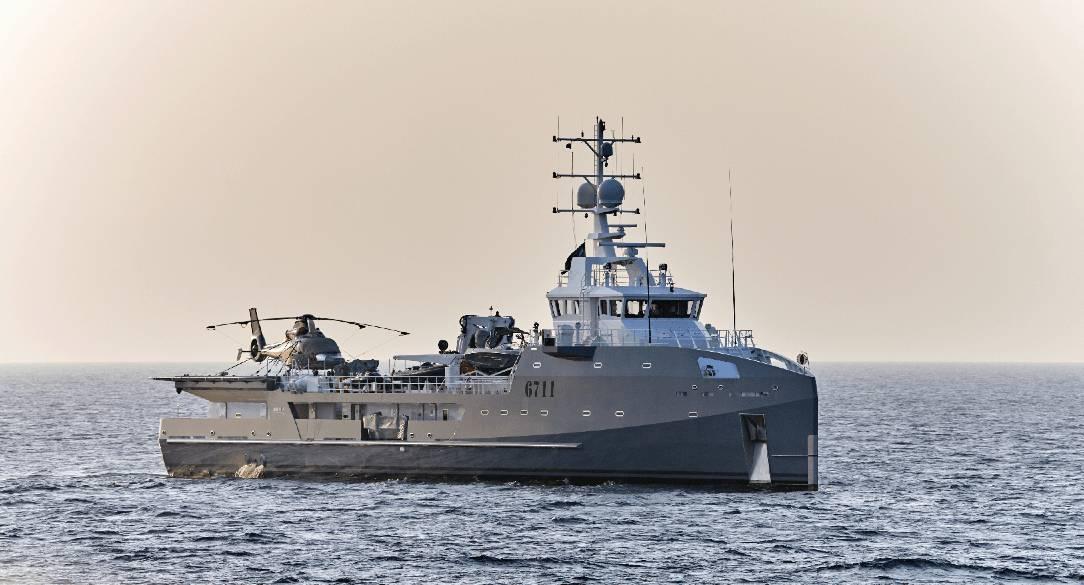 Not only can the 6711 expand the mothership's arsenal of tenders, it can also welcome a set of toys that the vast majority of superyachts could never accommodate. One example of such a toy is, for example, a 3-person Triton submarine that the 67-meter support vessel is able to gracefully carry and quickly launch when needed.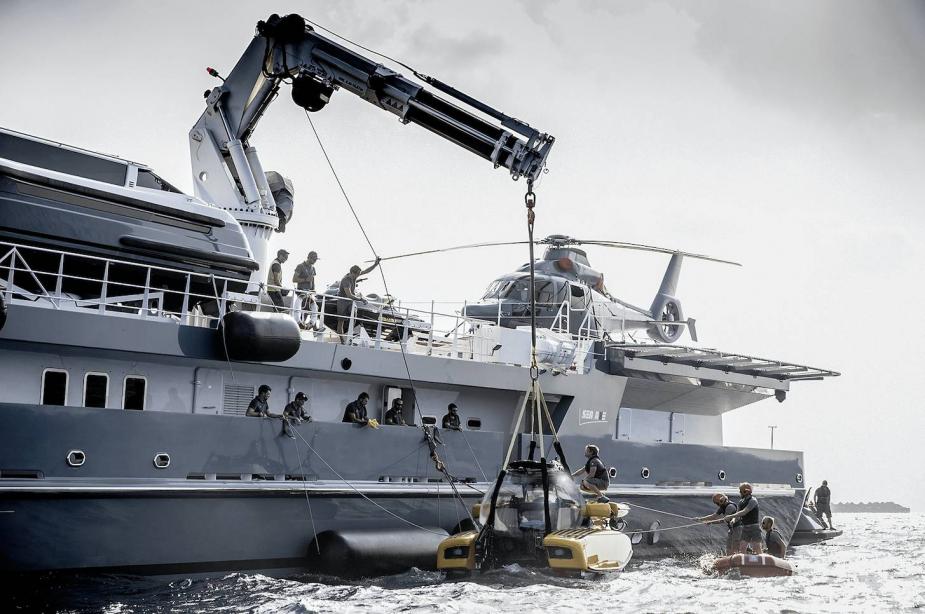 Helicopter operations are often an afterthought for superyachts, this is however not the case with this Sea Axe. Amongst the 6711's key features is commercial-grade helipad (D-value: 14m and 5,000kg) located aft of its upper deck, which can accommodate the largest helicopters on the market. A refueling station is also built into the yacht with a capacity to carry up to 5,000l of Jet A-1 fuel.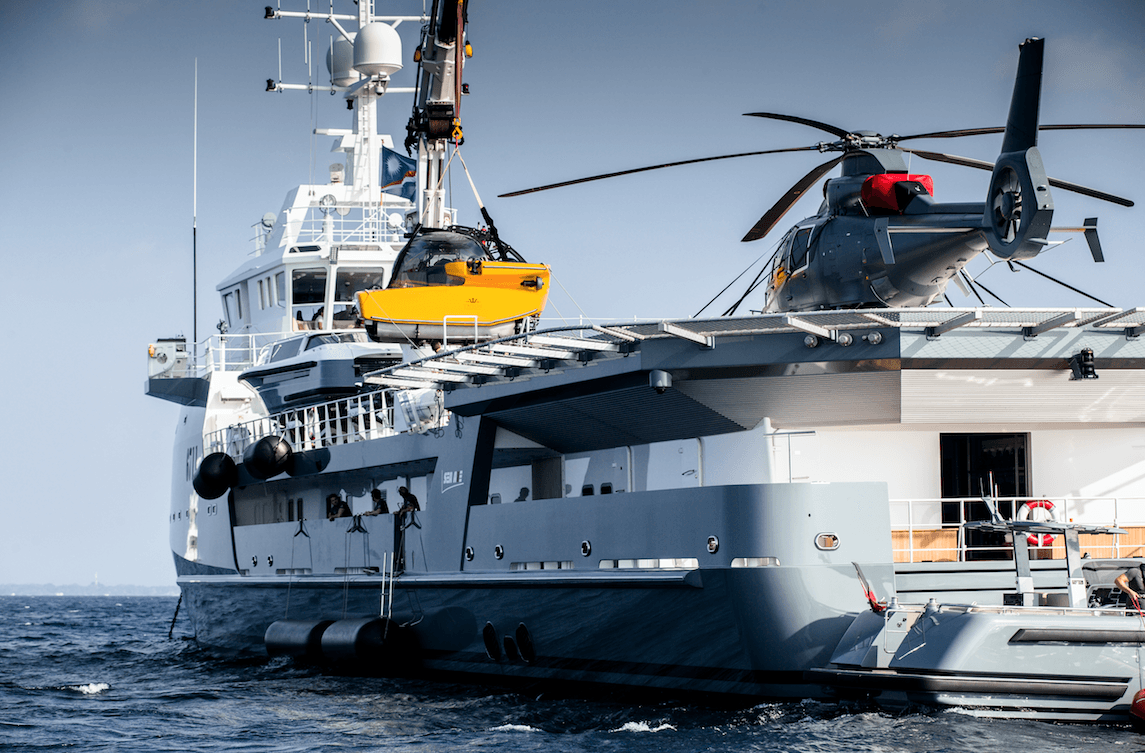 Sea Axe support vessels are by nature impressive, the 6711 takes this to another level. One of the key, custom features on this 67-meter yacht is her dedicated dive center, with a built-in decompression chamber, an amenity that was built on purpose for the 6711, making it a unique support vessel on the market.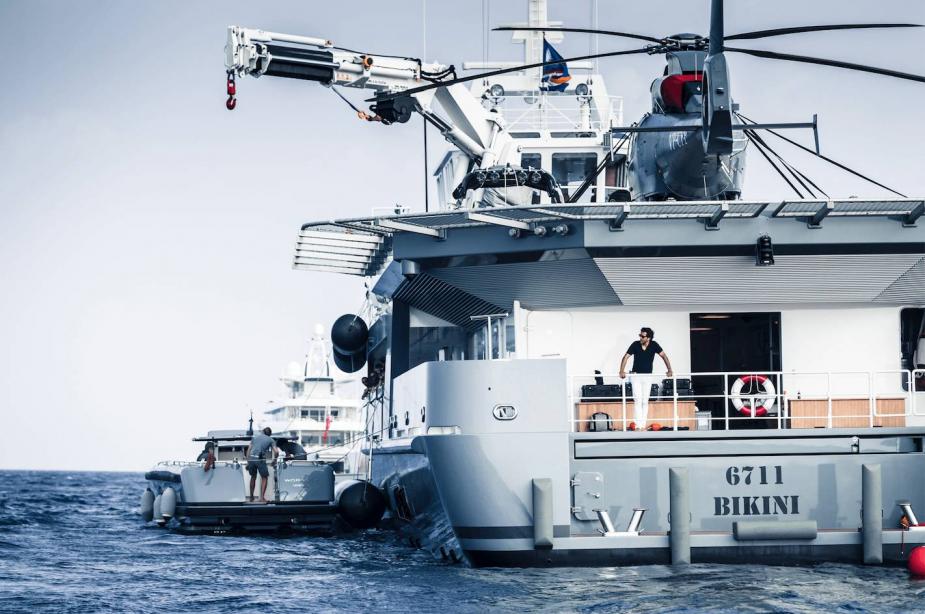 From a technical standpoint, the 6711 is powered by 4 incredibly powerful MTU 16V 4000 engines, which give the yacht a maximum speed of 19 knots and allow her to cruise for up to 8,720 nautical miles at 15 knots, consuming just 660 liters of fuel per hour. This makes her an ideal option to send ahead of the mothership and explore bays and secluded areas ahead of the mothership's arrival.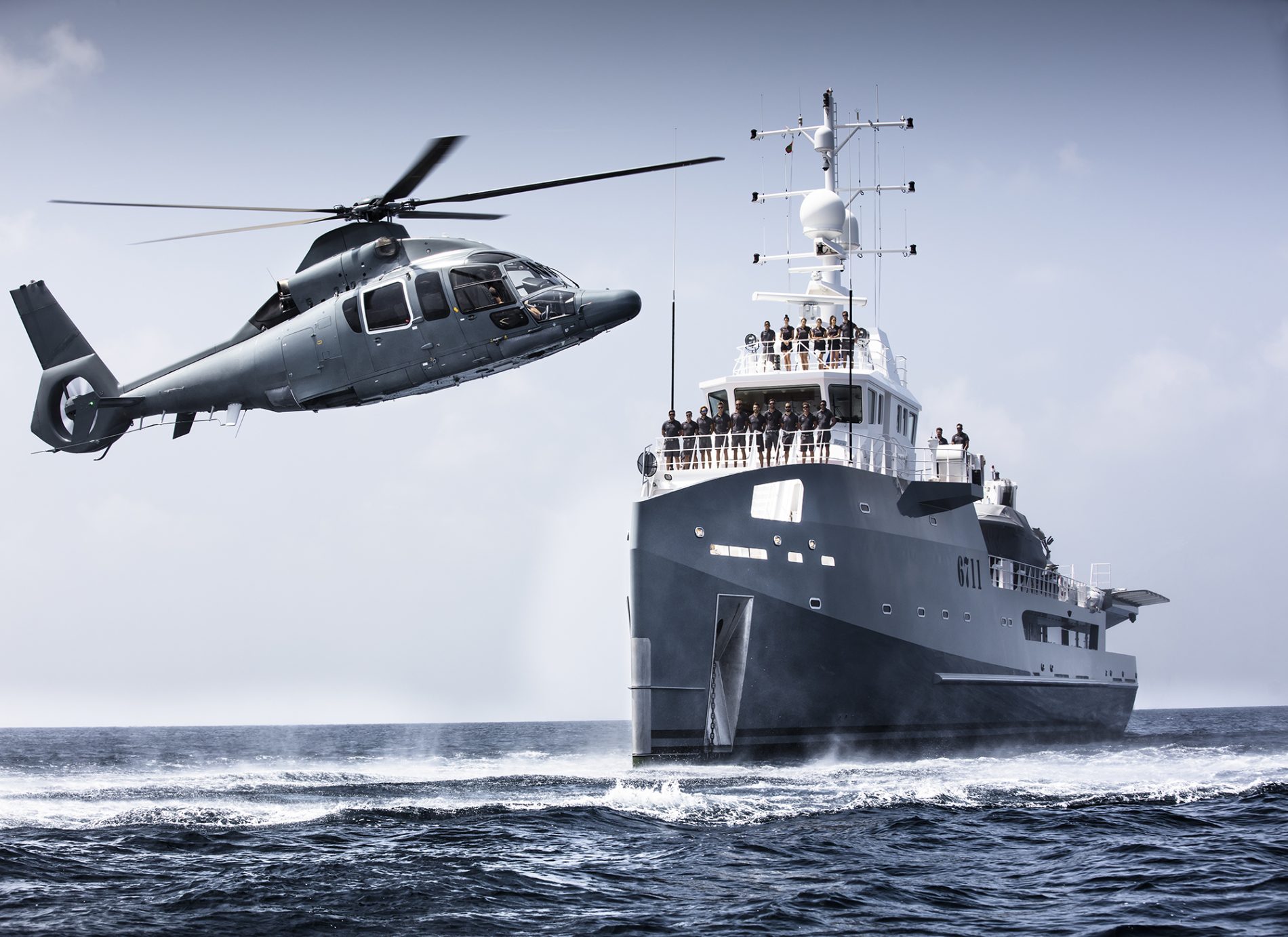 Project managed and commissioned by Imperial Yachts, the 67.15-meter support yacht is now looking for a new owner with her asking price available upon request.
C. Johan Kaasjager
E. j.kaasjager@imperial-yachts.com
T. +33 607 93 09 09