Pendennis and
Burgess
have announced that the 35m expedition style yacht Project Fox is for sale, with Ian Sherwood from Burgess acting as the central broker. "Burgess has always enjoyed a positive relationship with Pendennis and we are delighted to be, once again, collaborating on this exciting new build. Combining the best of British talents, this yacht will be a great example of British craftsmanship and a wonderful show piece to the rest of the world," says Ian Sherwood.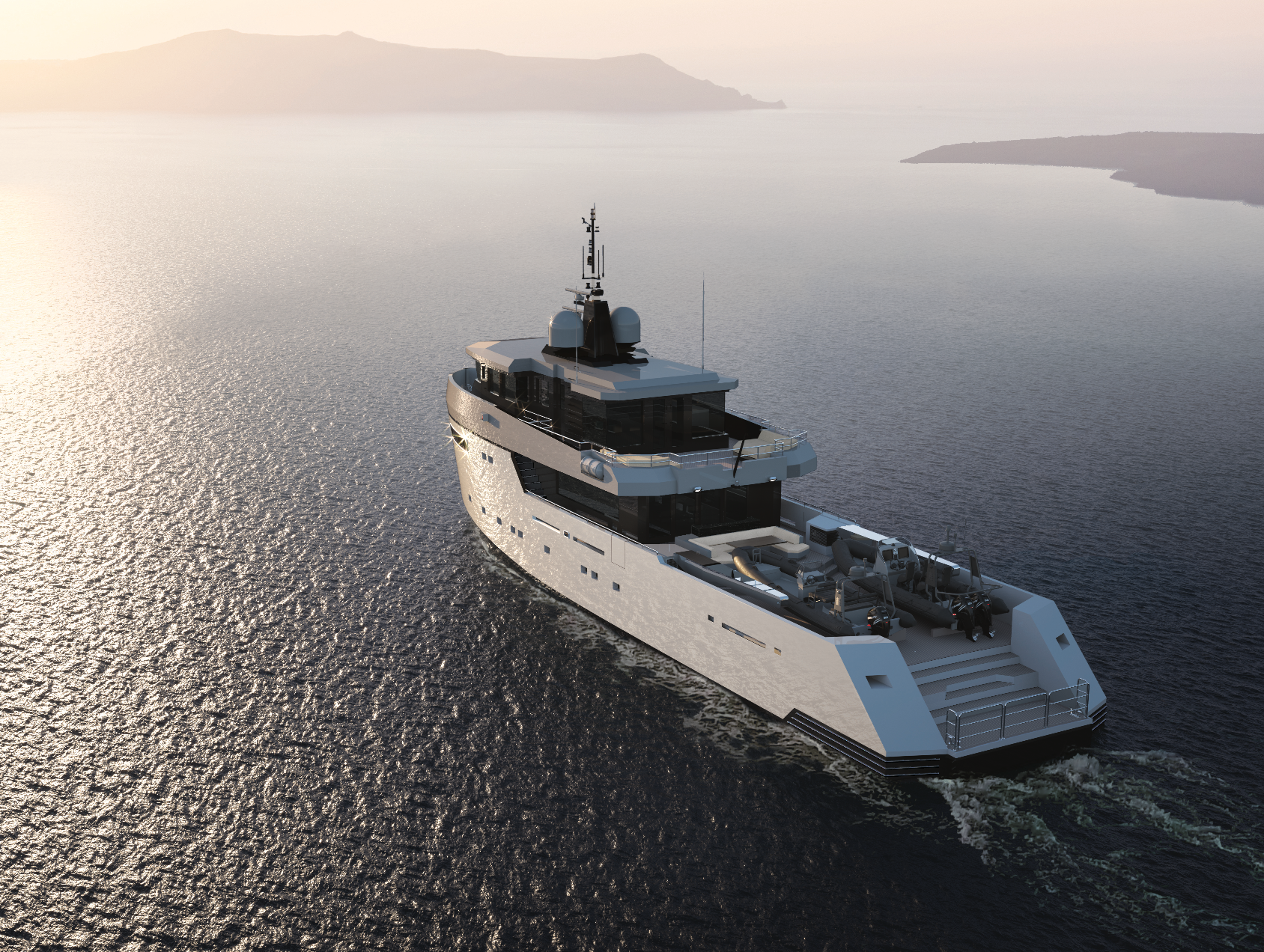 Project Fox exterior

The yacht is currently in build at Pendennis'
Falmouth facility
. She features interior and exterior styling from Q London. Her steel hull and aluminium superstructure are constructed to RINA commercial classification and she is scheduled for delivery in spring 2023. Project Fox is aptly named after one of Falmouth's most famous sons: Robert Were Fox the Younger. He was a 19th-century scientist who enabled exploration by inventing a compass that measured magnetic dip at sea in high latitudes, a compass that ultimately guided the expedition that discovered the South Pole. The associations between Fox, Falmouth and exploration are ones that resonate strongly in one of the very few genuine explorer yachts of this size.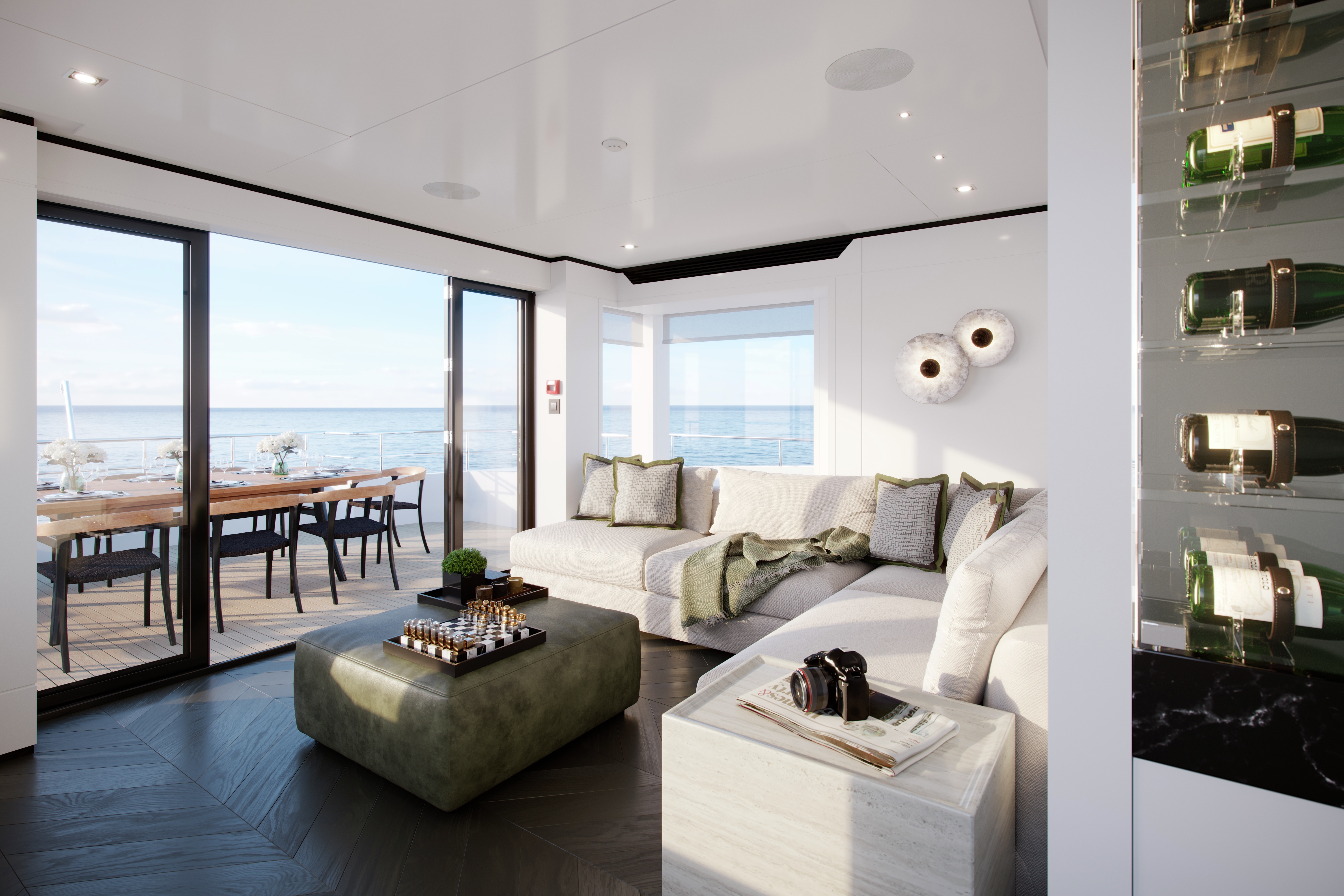 Project Fox sky lounge

"The sale of one of our yachts part-way through its build process is a first for Pendennis, but we think this is an exciting opportunity for a new owner to make this stunning yacht their own. As well as taking delivery of a brand new yacht with a shortened lead time, the new Owner would also be joining an exceptionally strong build team here at Pendennis with the project engineering and scheduled works in full swing," says Stephen Hills, Pendennis' Commercial Director.
Project Fox owner cabin

Her muscular exterior is practical, her interiors are bright and modern. She has a 103.5 sq. m main deck aft, which enables to carry watertoys and two 7.5m tenders. With the toys launched, the main deck aft has endless possibilities for relaxation and entertainment. The space includes a DJ station, open-air dining and bar with optional shade from awnings.
Project Fox can accommodate eight guests in four suites, including two owner's suites, both full beam and en suite. One is forward on the main deck and the second is aft on the lower deck, where there are also two twin guest suites.
She has a top speed of 15 knots, a cruising speed of 12 knots and a maximum range of 3,600nm. Project Fox asking price is EUR 15 500 000.
Pendennis Shipyard
is one of the world's leading custom superyacht build and refit shipyards and has become one of Cornwall's most important employers with over 430 highly skilled tradespeople based at the 14-acre prime waterfront location in Falmouth, UK. In the latter part of 2018 Pendennis secured a majority share hold in Vilanova Grand Marina, a 48 berth facility with adjacent land available for further development. The investment in Vilanova is yet another milestone in Pendennis' international growth and offering to its global client base.
Credits: Q London