Cantiere delle Marche has shared the news of their successful collaboration with IYC, resulting in the sale of a Nauta 108. The Nauta 108, an evolved model within the Nauta Air series, boasts a range of subtle enhancements and modernized exterior lines that give it a captivating and contemporary appearance. One notable design feature is the integration of fashion plates with dark windows along the main deck saloon, providing a visually stunning effect. Additionally, a 6-meter tender with a crane is conveniently located on the main deck forward.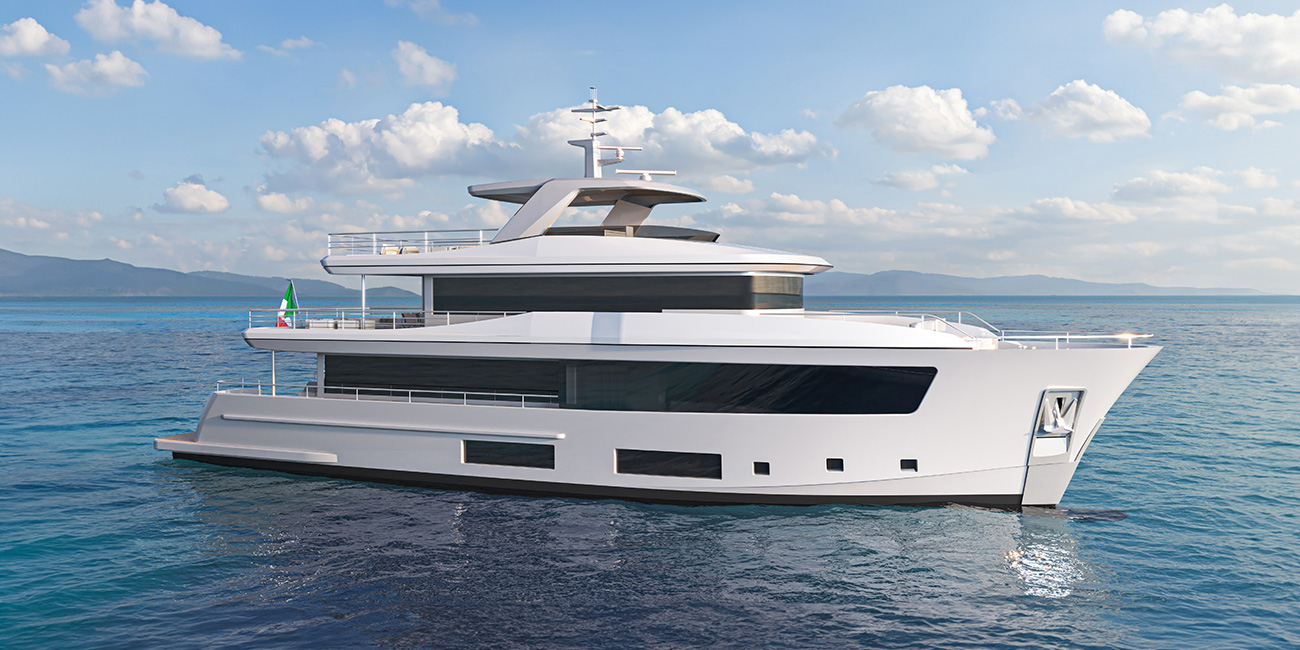 The interior of the Nauta 108 is designed to be bright and spacious, with generous hull volume providing ample lodging for the owners and their guests. Accommodation is intelligently split between the main deck master and four spacious cabins below decks. The cockpit offers uninterrupted views aft, while the sprawling sun deck is a favorite spot for guests. The yacht also includes night quarters for five crew members on the lower deck, and the captain's cabin is adjacent to the wheelhouse on the upper deck.
With dimensions measuring 33 meters in length and a beam of 7.43 meters, the Nauta 108 is equipped with twin Caterpillar engines, C18 Acert, delivering 533 kW each. To comply with IMO emission standards, a selective catalytic Reduction System is incorporated. Notably, the yacht features a Dynamic Positioning System to automatically maintain its position, particularly valuable in environmentally protected areas where conventional mooring systems are restricted.
The Nauta Air series' naval architecture combines form and function brilliantly. It features a cleverly engineered design, leveraging a bulbous bow and flat aft sections to ensure fuel efficiency and exceptional seakeeping.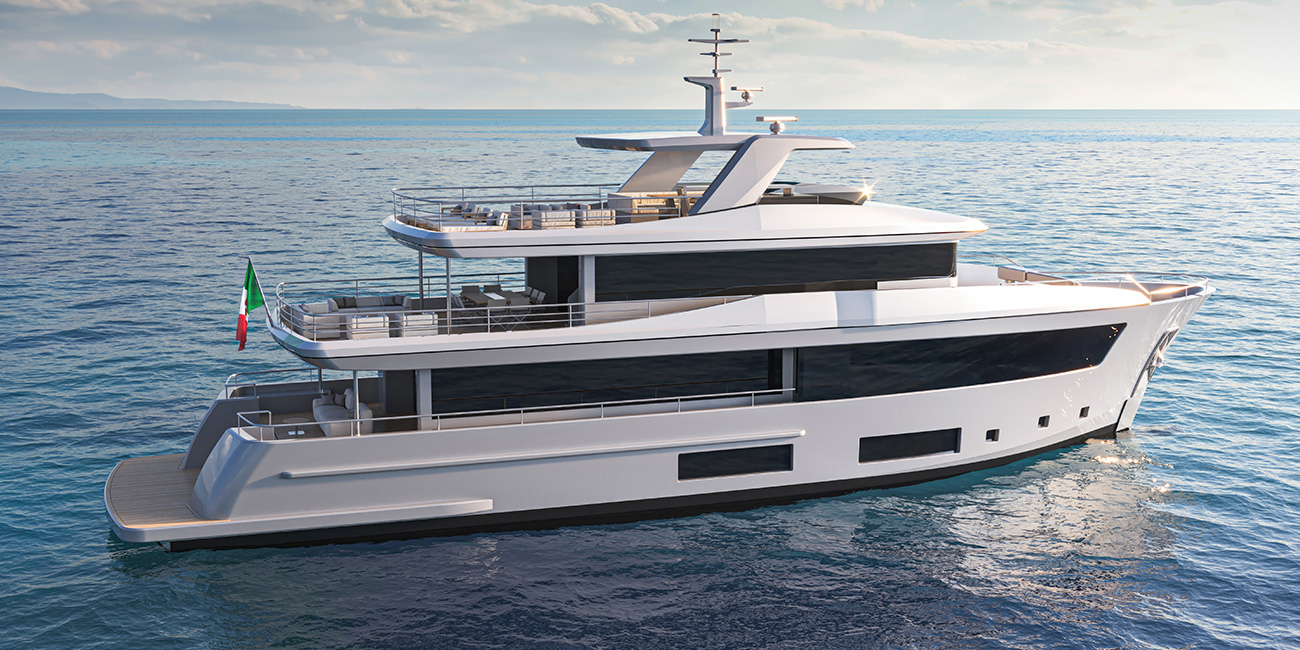 Michel Chryssicopoulos, Global Managing Partner at IYC, expressed his enthusiasm about this milestone collaboration, emphasizing the Nauta 108's unique features, including a 4,500 nautical mile range and the capacity to spend extended periods at sea. He commended CdM's commitment and looked forward to the build process.
This successful sale demonstrates CdM's dedication to delivering exceptional yachts and their ability to customize each project, making every yacht a unique masterpiece while retaining core concepts and key technical features.
CdM's
story begins in 2010. The facilities cover an overall surface of 16˙000 sq. m, including 7˙000 sq. m of workshops and 1˙000 sq. m of docks. Since 2015, the shipyard has been the world's leading builder of explorer yachts. Based in Ancona, Cantiere delle Marche builds yachts from 26m to 43m in length.
Credits: CdM