On November 22, the
29-metre sailing yacht Asia
with 4 crew members on board sank 50 miles off Indonesian
coast. Reportedly, t
he vessel hit an undefined object in the water. The crew had managed to sail a lifeboat to land, where they were found undamaged marine police 8 hours later.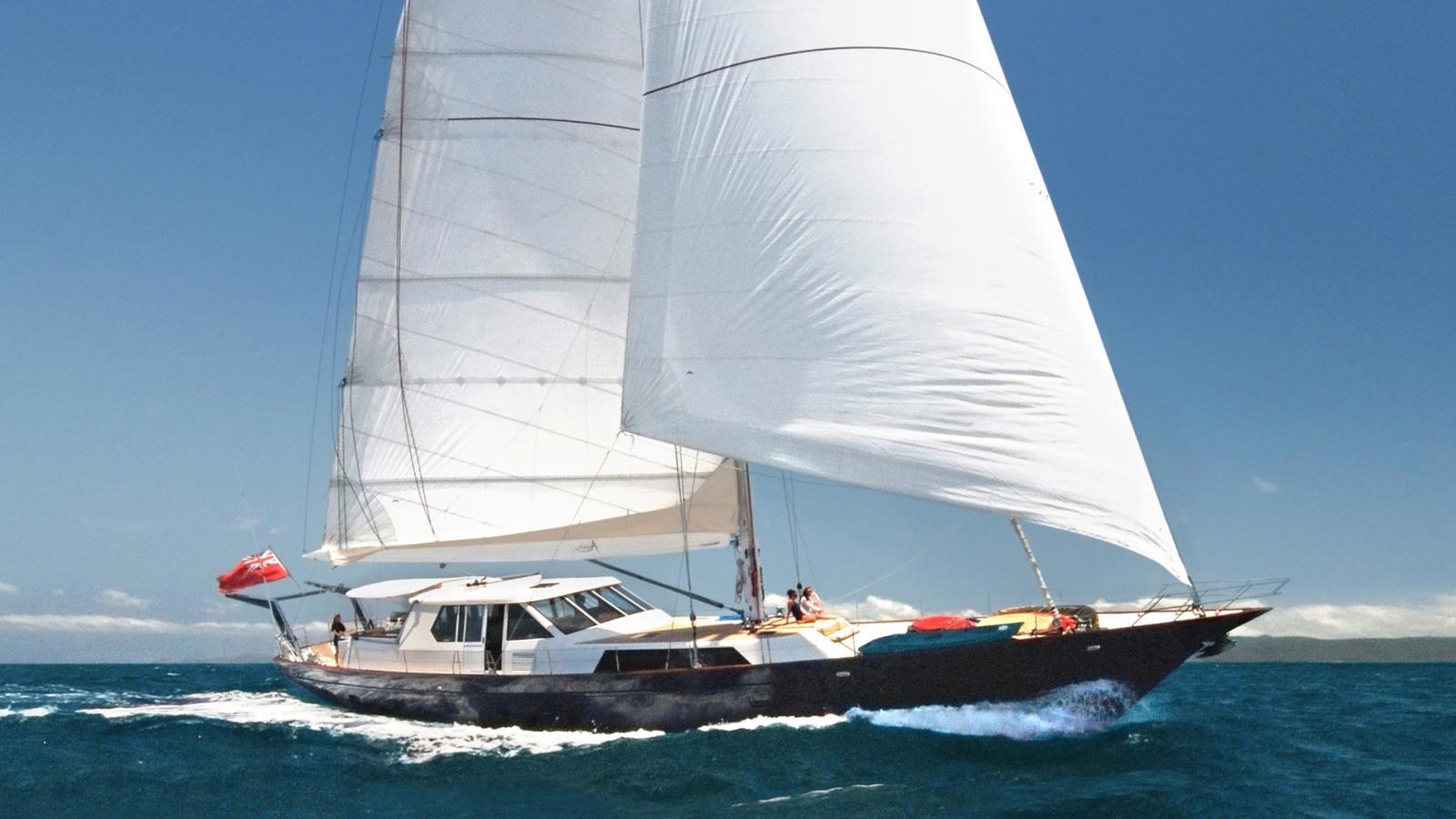 According to local media, Asia was on her way from Kalabahi, Alor Island, Indonesia to Phuket Island, Thailand. The skipper raised the alarm at about 21:00 GMT on November 22.
At first, Malaysian and UK authorities undertook several fertile attempts to trace the UK-registered vessel. Then an alert on US alarm system in the same area was noticed. It helped to trace the skipper's wife, who had information on where the yacht had been heading.
Malaysian authorities finally made contact with the yacht's skipper at about 05:00 GMT. Shortly after, the crew were picked up by local police near the town of Bima, in the West Nusa Tenggara province.
Controller David Jones led the UK response from the National Maritime Operations Centre in Fareham, Hampshire. He stressed that the whole operation "demonstrated good international working".
Asia
was designed by Don Brooke and built by Culham Engineering in 2009. With a beam of 7.5 metres and a draft of 3 metres, she has a steel hull and aluminium superstructure. Her interior volumes of 135 GT enables accommodation of 10 guests across 5 cabins. The yacht is powered by Gardner engines to a maximum speed of 12 knots and a cruising speed of 8 knots.
The vessel was listed for sale with Fraser asking $2,900,000. On November 23, she was withdrawn from the market.