Yesterday evening footage of a Sundeck 550 yacht beached in Cannes in front of Baoli Beach surfaced on social media during the Cannes Yachting Festival, which is currently underway. No injuries or pollution were reported.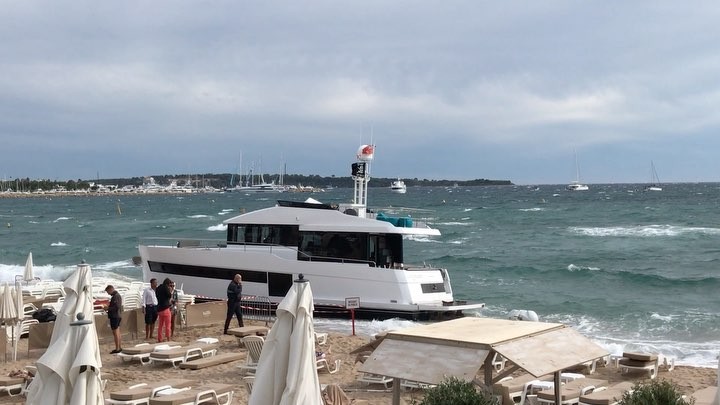 Despite the incident occurring right next to the Cannes Yachting Festival, the 17,35m Lancelot was not presented at the yacht show but was used by her owner to come and visit the festival. According to sources with a knowledge of the matter, the yacht was then left without any crew anchored in the sea and as the wind picked up, it was washed ashore without any people onboard due to strong winds.
Rocked by the sea whilst sitting on the beach for 6 hours, the Sundeck 550 was still however able to not withstand any damage until it was eventually tugged to the nearest harbour.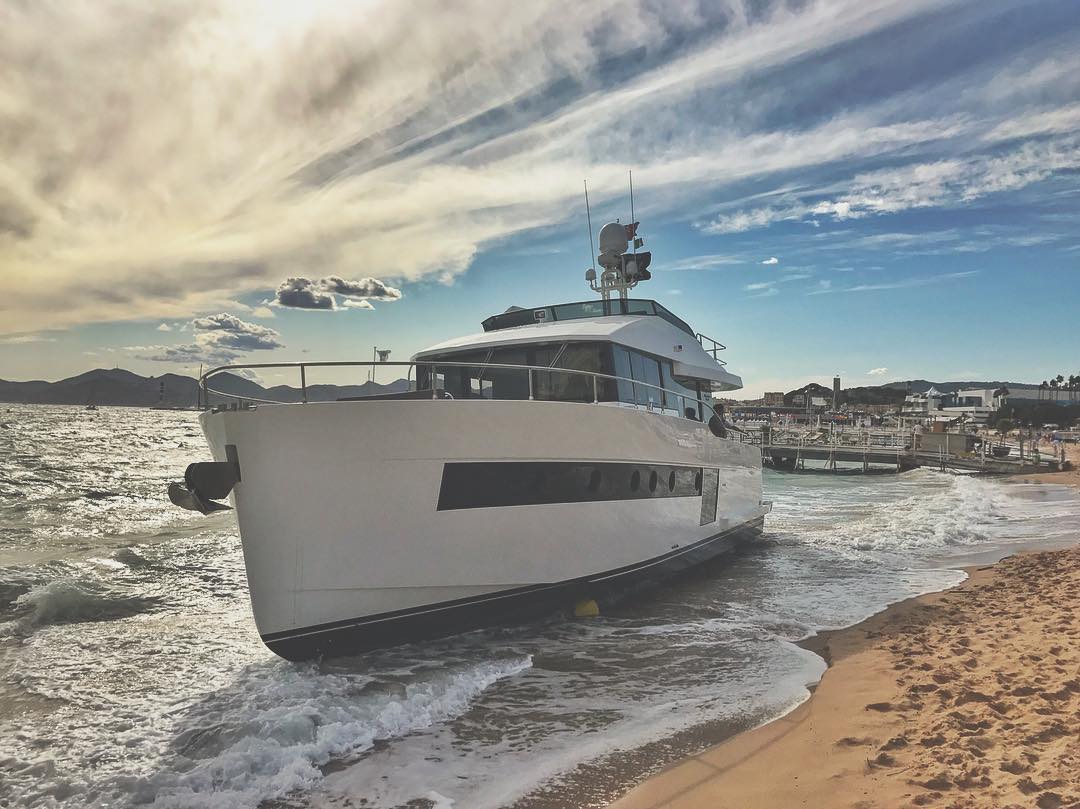 Powered by twin engines of 570 hp each, the Sundeck 550 named Lancelot has a reach of 2000 nautical miles and a cruising speed of 17 knots as well as a maximum speed of 26 knots. With a beam of 5 meters, she is the smallest of 3 versions developed by the Italian shipyard as part of their trawler series.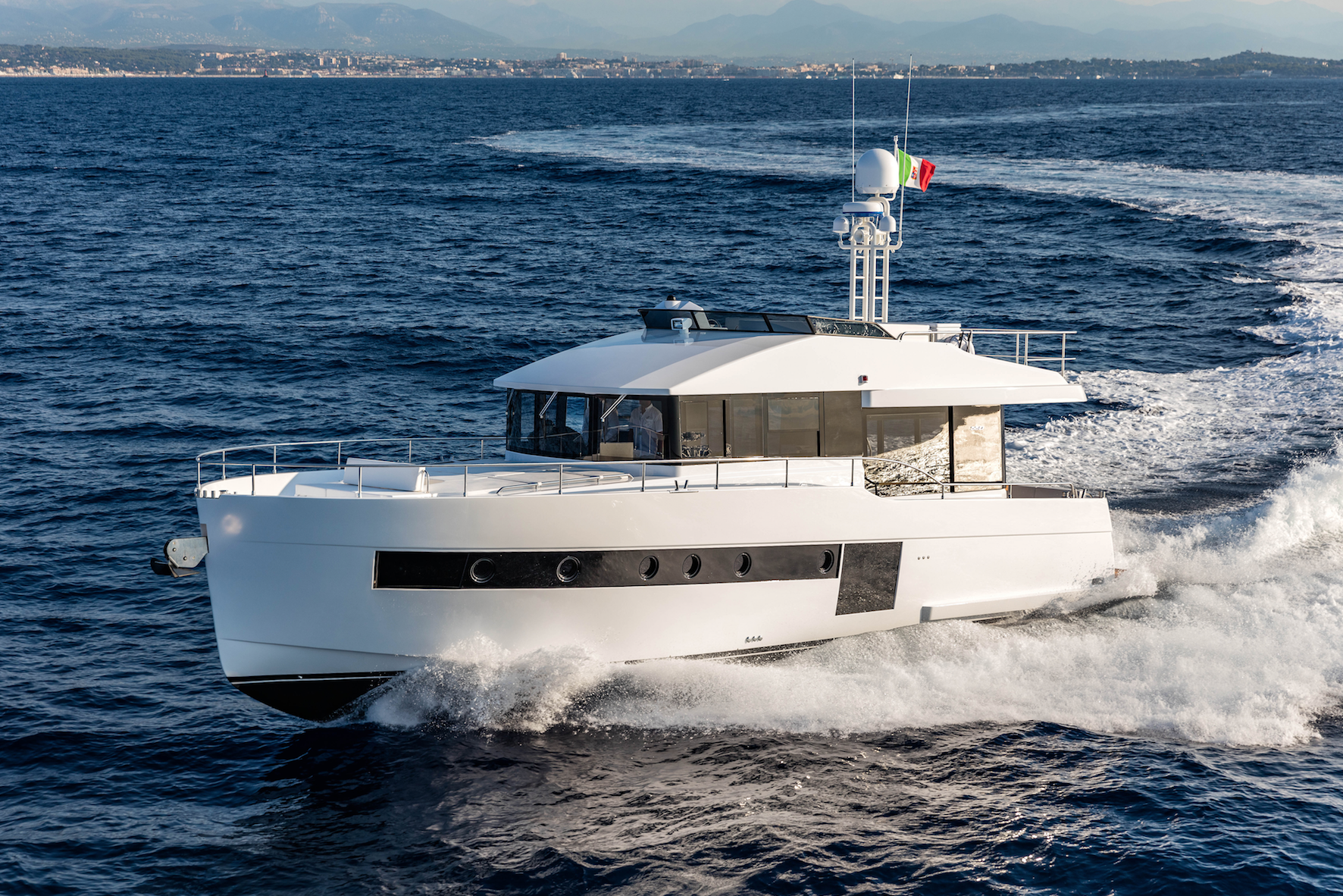 Stretching over 5 days, the Cannes Yachting Festival took place between the 12th and 17th September.
Photo via Instagram by @isabellechevrier, @thom.cvr