The Milan-based designer Enzo Manca revealed the concept, which he has drawn specifically for the Middle Eastern country. Named UAE One, the 140-meter megayacht was designed in collaboration with a Sheikh (unnamed for privacy) who wanted to create an official flagship of the nation. The vessel is convicted for international meetings, as well as multiple transfer options.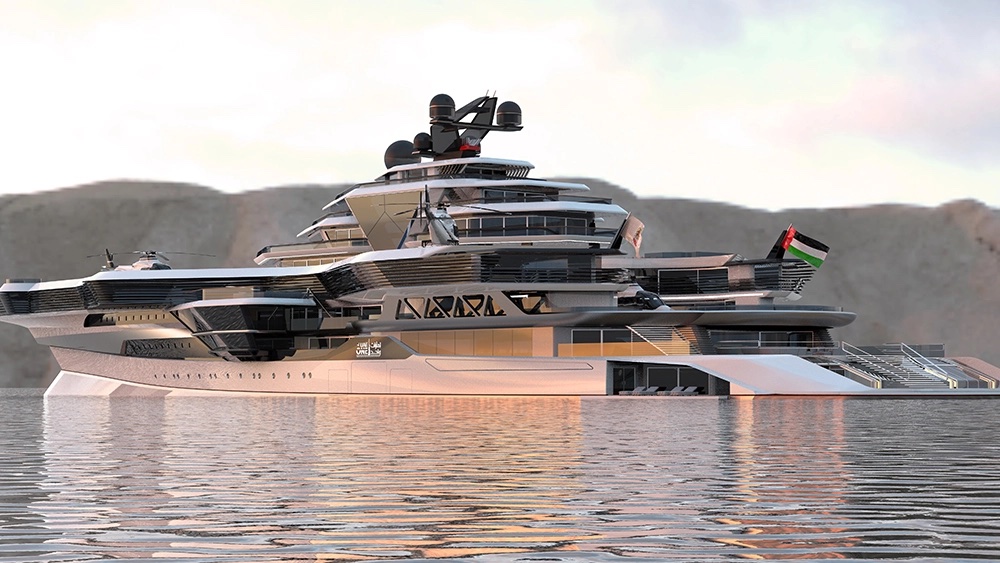 "The idea of UAE One was born in 2020, during a very special meeting between me and a sultan of the United Arab Emirates on vacation in Italy," said Manca in a statement. "The sultan was very clear and categorical, he wanted something really special and unique."
UAE One takes design cues from traditional defense ships but has a curvaceous silhouette that sets it apart from other vessels on the high seas. It also towers more than 39 meters and sports tinted windows that add to the aggressive attitude while providing extra privacy.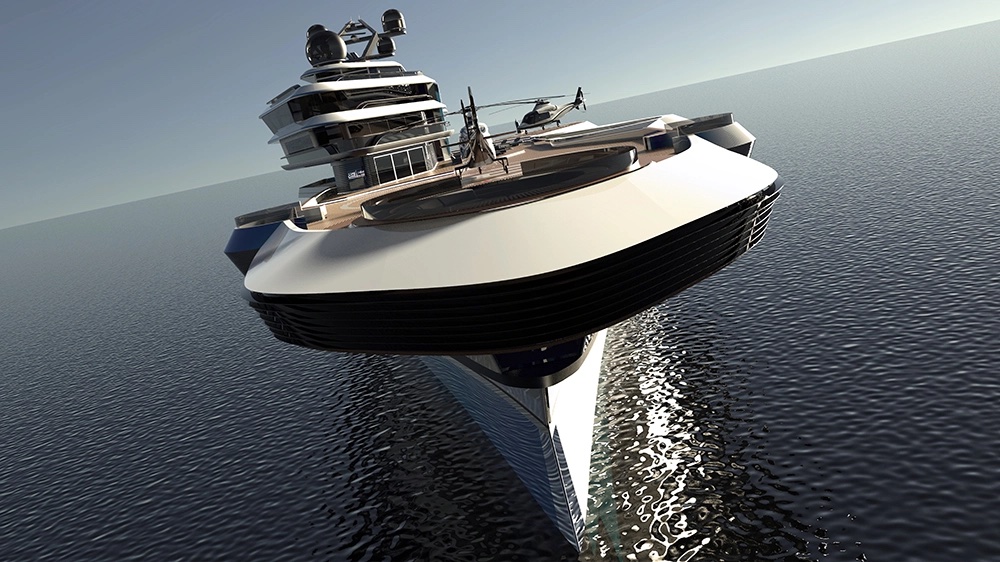 Spanning nine decks, the vessel offers just over 2,800 sqm of space and has been outfitted to provide the best possible experience to monarchs, diplomats, and visitors. The interior is equipped with one owner's suite, eight cabins, and 14 mini suites. There are also 35 cabins for the crew. Beyond accommodation, the yacht has three private meeting rooms for top-secret gatherings and a press area for briefings.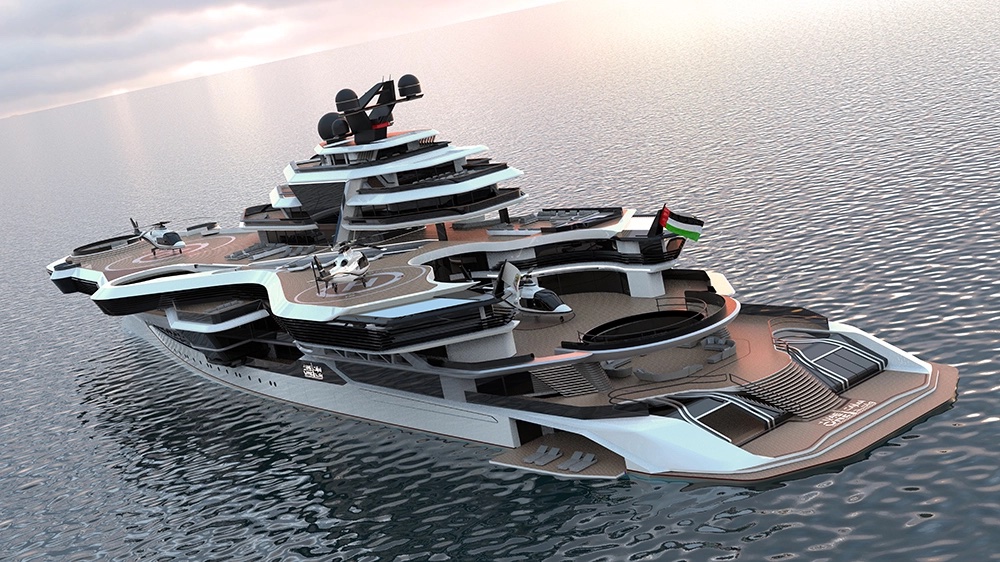 UAE One isn't all work and no play, though. The main deck is fitted with a striking, geometric swimming pool, while the foredeck features a huge circular sofa and a cozy fireplace. Elsewhere, guests can find a wellness center with a spa, an expansive swim platform for ocean dips, and a number of alfresco lounges for sundowners.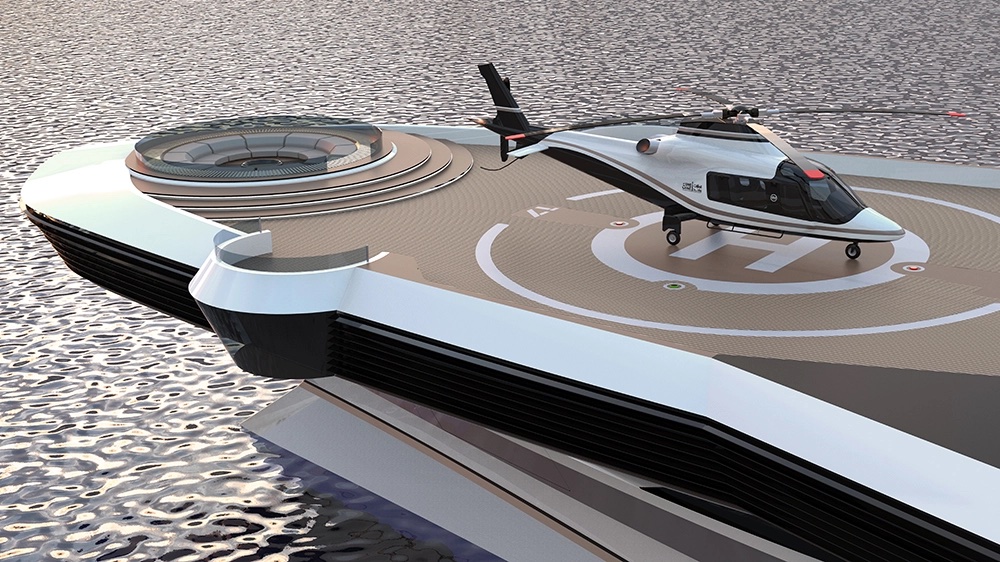 UAE One can hold a full arsenal of vehicles for air, land, and sea. She has a "mini-internal port" for tenders and submarines, two helipads for choppers and one hangar. Manca didn't share any details regarding propulsion, though it would require some serious horsepower to push this 140-meter vessel through the water.
According to Manca the first official renderings of the interiors are expected to be ready by the end of 2023.
Credits: Enzo Manca