Turkish yacht designer Abdulbaki Şenol has unveiled his latest 110-meter superyacht concept that pushes the boundaries of design. The bold motor yacht stands out with its striking geometric silhouette and unique hull shape, setting it apart from the crowd.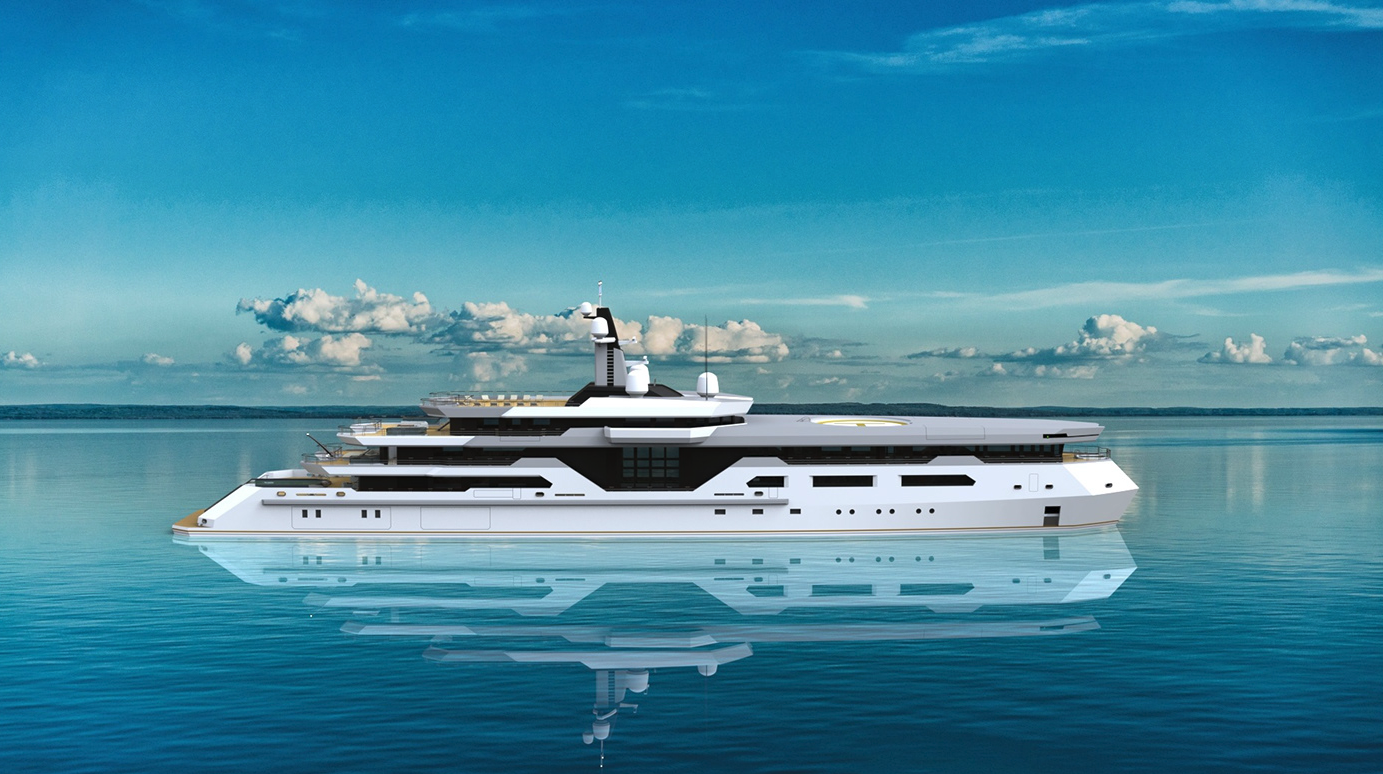 With over a decade of experience in yacht design, including notable projects like a 90-meter concept and a smaller 55-meter yacht, Şenol has once again showcased his creative prowess with this avant-garde 110m superyacht.
A standout feature of this concept is the owner's stateroom, located in the bow section of the upper deck. Offering panoramic views, guests can immerse themselves in the breathtaking beauty of the surrounding seascape. Adding to the allure, the main stateroom includes a small infinity pool on its balcony, providing private moments of serenity and relaxation in a picturesque setting.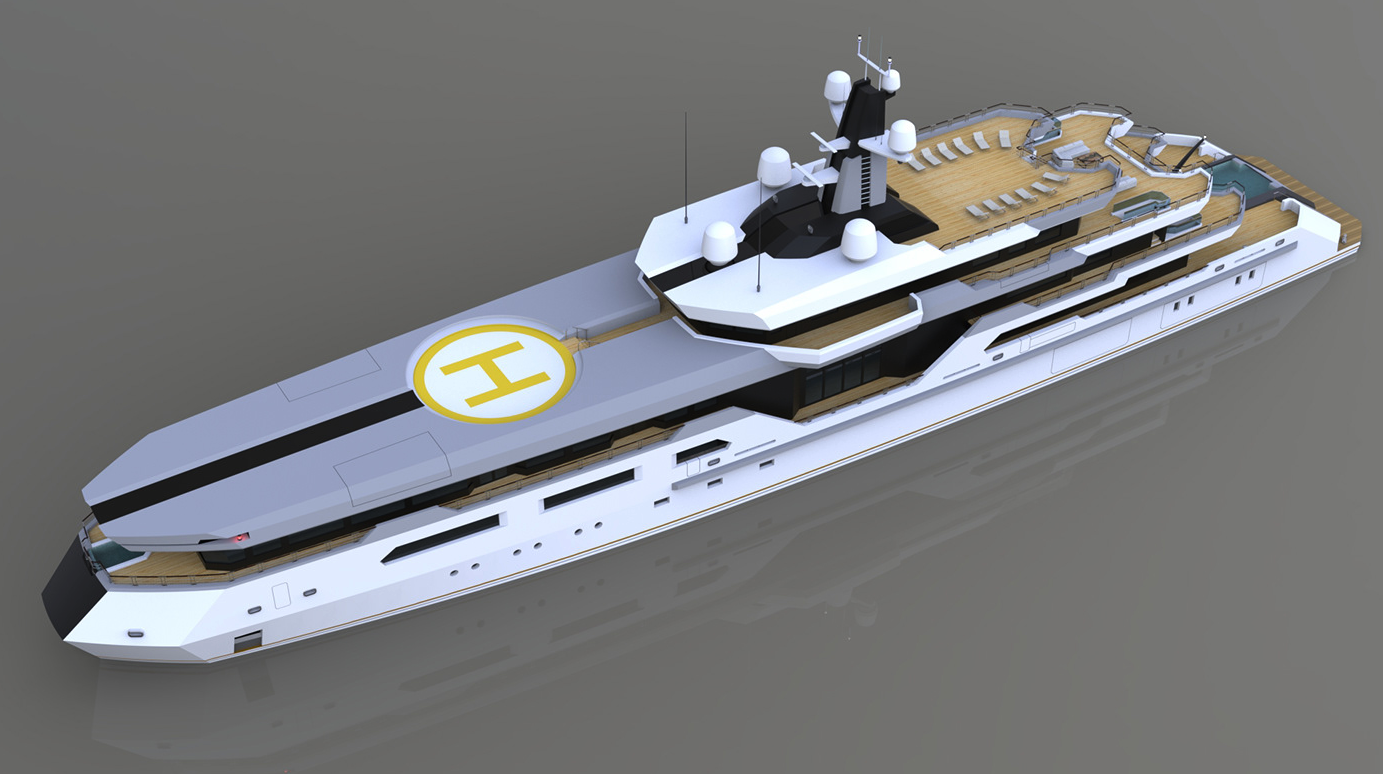 The guest staterooms are equally impressive, with four VIP staterooms strategically positioned on the upper deck to ensure utmost privacy and comfort. Two staterooms are situated on the starboard side, while the other two are located on the port side, offering exclusive retreats for each guest.
A key highlight of the superyacht's interior is the magnificent 5.5-meter main dining hall, situated at the heart of the vessel. With soaring ceilings, it creates an unrivaled ambiance, allowing guests to unwind while surrounded by panoramic vistas.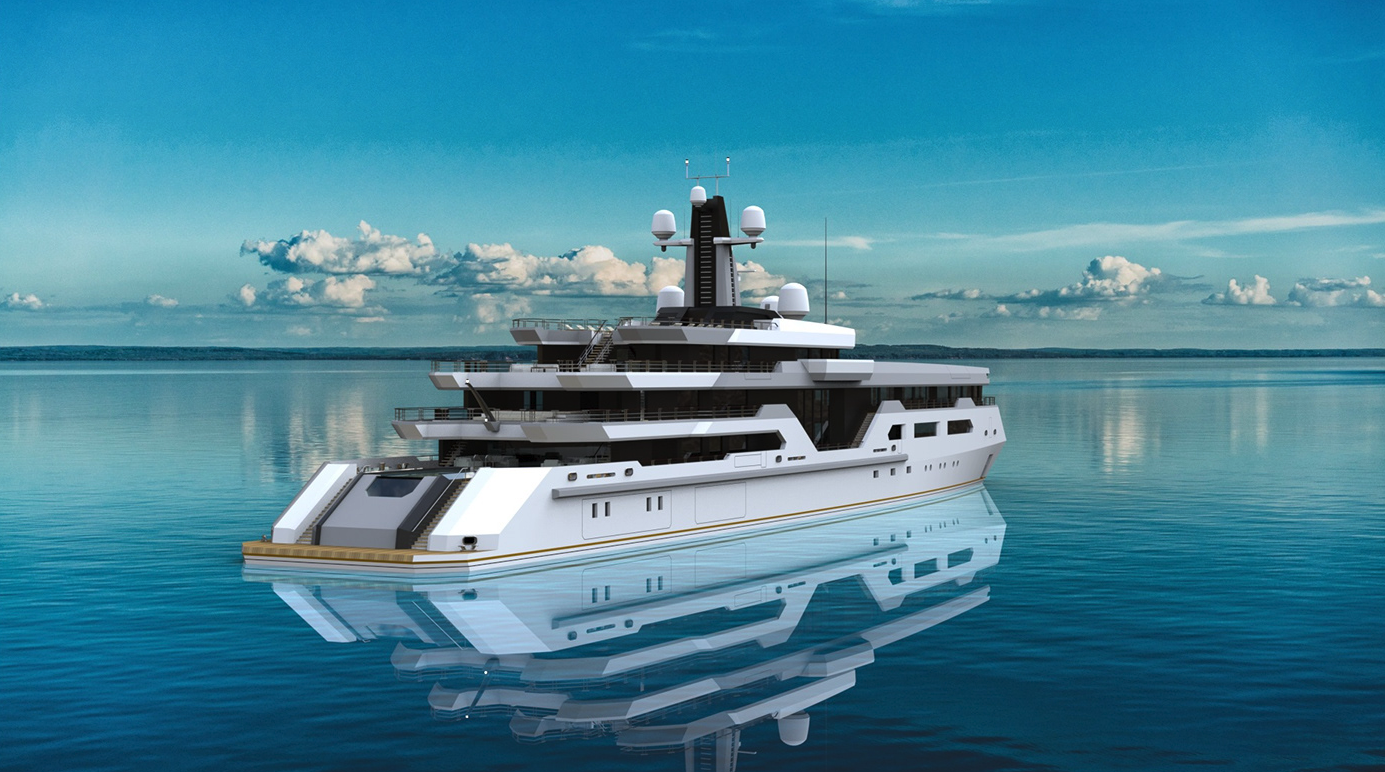 The 110m superyacht also features four spacious exterior decks, including a helipad at the bow, a generous sunbathing area with loungers on the sundeck, and an inviting infinity pool at the bow.
Credits: Abdulbaki Şenol