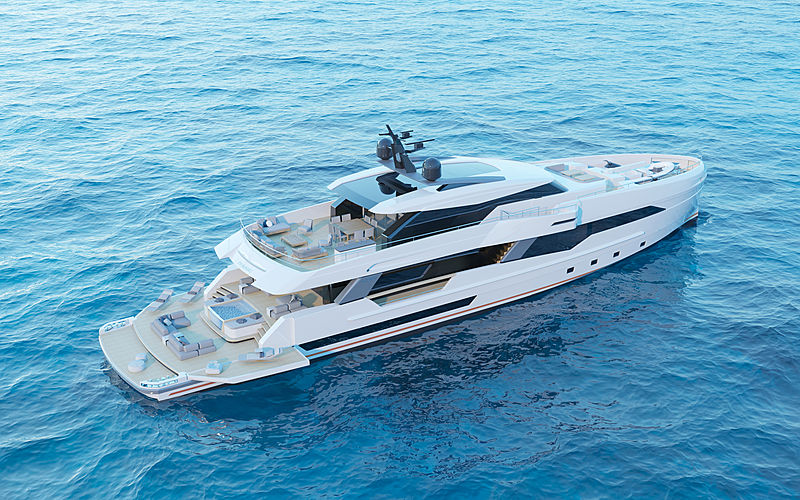 Most importantly, celebrating the beginning of a new era for
Wider
brand, the company has announced their current flagship, a 54-metre Project Wider 180 has already been under construction, with the first cut of the hull planned for the beginning of 2020 and a delivery foreseen in February 2022.
"Clean and essential lines" of the vessel have been designed by Andrea Vallicelli and C Yacht Design, creating considerably huge volumes for a yacht of her size. For instance, the beach area covers 160 square metres, offering space for sunbathing and relaxation, fitted with a seawater swimming pool, a spa and a gym. Moreover, thanks to its Floating Launching System, the area can recover a 10-metre tender making entry and exit maneuvers considerably easier for the crew when launching.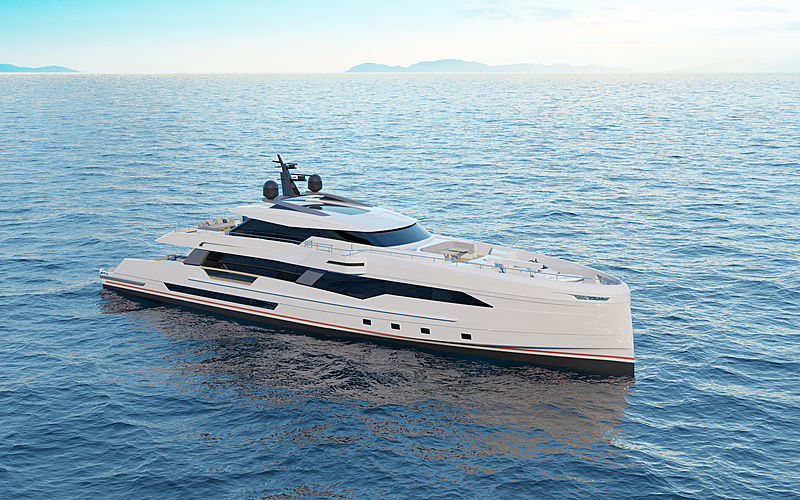 Wider 180 also represents a step towards a 100% electric technology. The vessel is equipped with one main generator and an emergency one leading to a weight reduction and thus lower fuel consumption.
Marcello Maggi, Wider President, claimed:
I am enthusiast of this project, either for the beautiful clean modern lines either for its green soul, which is something we strongly believe in. We opened the way of the electric propulsion applied on leisure superyachts and this is the right path to cover, without looking behind.
Another project revealed by the company is a 41-metre all-aluminium Wider 135. Centro Stile, Wider's exterior styling department, has focused on the model's close connection to the sea. Wider 135' distinctive feature is her aft that can be completely unfolded creating a 90-square-metre multi-use platform with an infinity pool in the centre, all at the water level.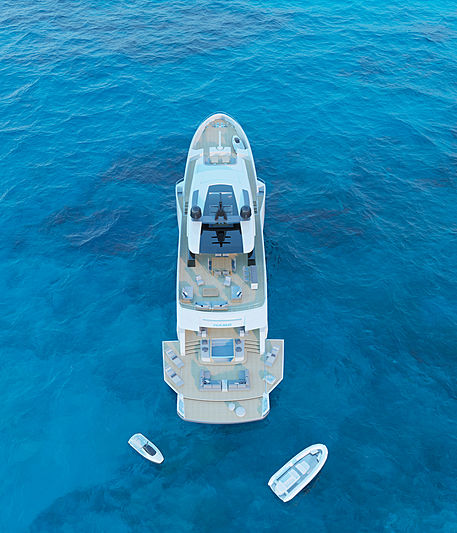 What is more, Wider is also currently working on other custom projects of up to 200 feet in length and on renewed versions of Wider 32 and Wider 42, to be unveiled later. The builder is going to focus rather on quality than quantity, planning to build no more than two yachts at a time.
The yard has confirmed the construction of the first Wider 180 to begin in June 2020 on speculation. Meanwhile, Philip Zepter, one of the yard's new shareholders has also announced, Wider is to be listed in the stock exchange within three years.