Construction on the 66m Vitruvius yacht recently began at Rossinavi's facilities in Viareggio, with delivery expected in 2023. Based on the Vitruvius Lifestyle yacht design, its contract was signed in December 2019 and, as a sign of the times, the development phase was efficiently and successfully completed entirely through Zoom video conferencing technology.

Philippe Briand reflects on what he has learned from the process: "On a recent call with the owner of our 66m Lifestyle yacht project currently under construction at Rossinavi, we joked that this must be the first yacht to be built on Zoom, because we have been working together for over one year now without ever having physically met. It has been a surprisingly educational process, even after all these years of working in yacht design."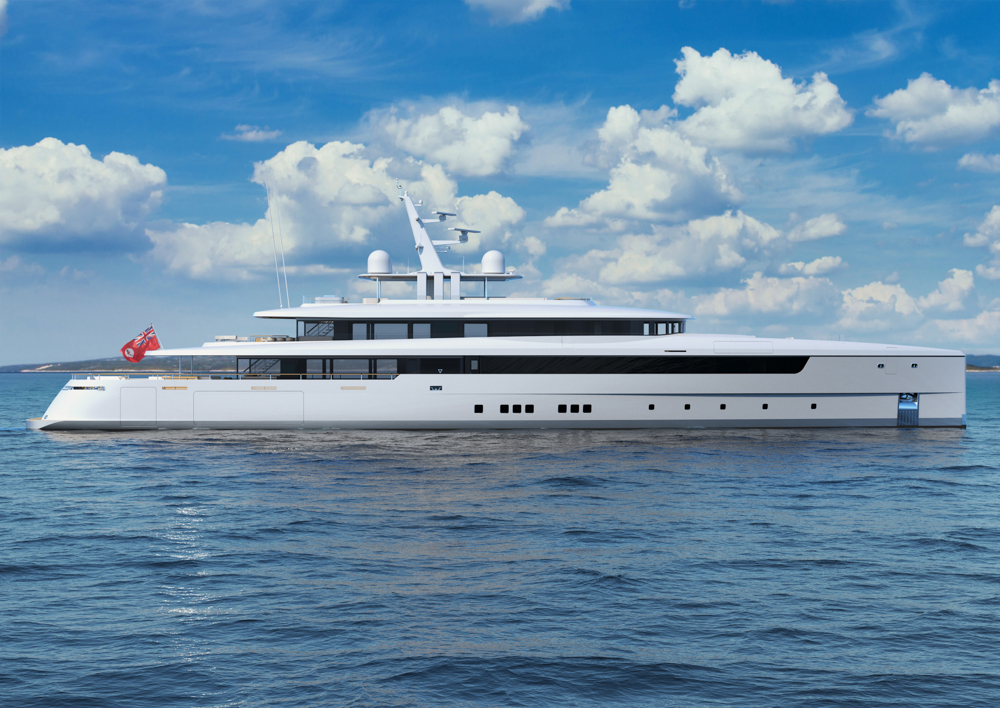 As a global citizen, the yacht's owner plans to exclusively use it for private holidays with friends and family. Having chartered twice a year for the last 20 years, the client is a focused and discerning yachtsman who has compiled a precise and extensive wish list for his dream yacht during this period. The owner's representative on the project is Fabrizio Loi of Florida-based new construction specialist Interyachting, while interior design is being carried out by Enrico Gobbi.
"It has been a fascinating and stimulating process designing this 66m yacht, as the owner is one of the most thorough and knowledgeable clients that I have had the pleasure to work with in my four decades as a yacht designer," adds Briand. "By meticulously recording every detail and preference for his perfect yacht over the course of two decades' chartering, he has created a comprehensive design reference that includes an extensive photo archive. Alongside the guidance of his owner's representative, we were provided with very detailed feedback and preferences. Every line, every single volume of the yacht has been scrutinised. One would think this tiresome, but it was quite the opposite because the team feeded off the gentlemen's input and experience and I think we are delivering a superior yacht; and it has been a thoroughly enjoyable project to work on together. The benefits will no doubt be seen in the final outcome of this special Vitruvius yacht when launched in two years' time."
Philippe Briand is the founder and designer of Vitruvius Yachts Ltd. He made his name designing award-winning sailing yachts under his own brand name and building on that experience has led him to create a revolutionary range of motor yachts: Vitruvius Yachts with a range in size of over 100m in length.
With over 12,000 boats built to date, Philippe Briand could reasonably be considered the most prolific yacht designer of our time.
Credits:
Vitruvius Yachts