Here's our list of three superyachts currently on the market.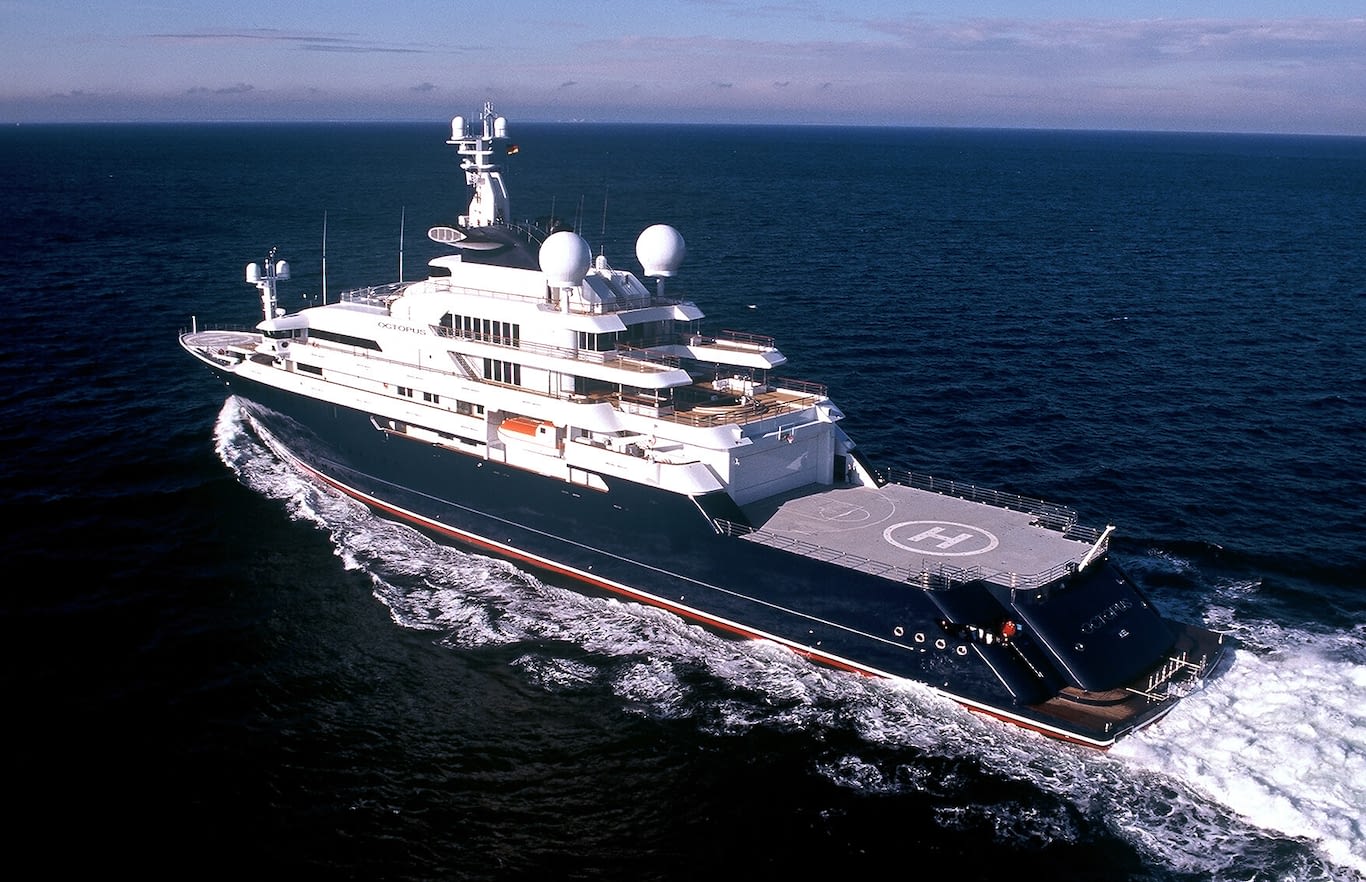 Explorer Octopus was built for the late Paul Allen, co-founder of Microsoft, and is so far the largest yacht for sale in 2020. She is 126.2 metres in length and was built by Lürssen in 2003, with her most recent refit having been completed in 2019. The exterior was designed by Espen Øino and the interior by Jonathan Quinn Barnett.
She has been regularly used for research projects.
Octopus can accommodate 26 guests in 13 cabins and 63 crew across 30 cabins. She has plenty of room for entertainment – a pool, al fresco dining, a bar and pizza oven. Guests can enjoy a range of facilities including a spa, library and bar, a recording studio and cinema, gym, sauna, and a basketball court.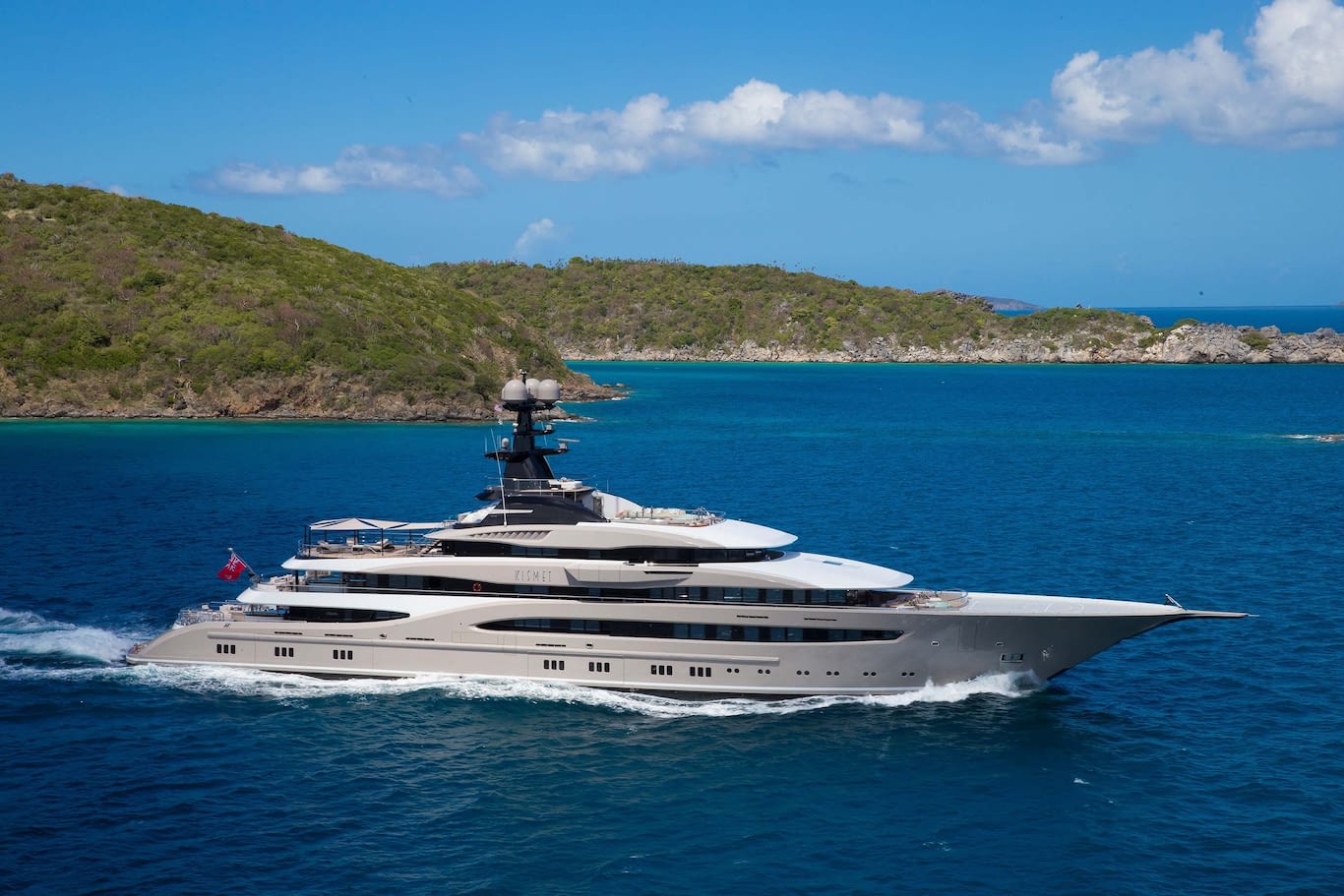 Another great collaboration between German yacht builder Lürssen and Espen Øino International. This yacht has a great history of luxury charters and spectacular celebrity parties. Her decadent interior was made by the world-renowned Reymond Langton Design.
At 95,2 metres in length, she offers two helipads, an open deck pool, a full-service spa and a jacuzzi. Kismet can accommodate 16 guests in 8 opulent staterooms.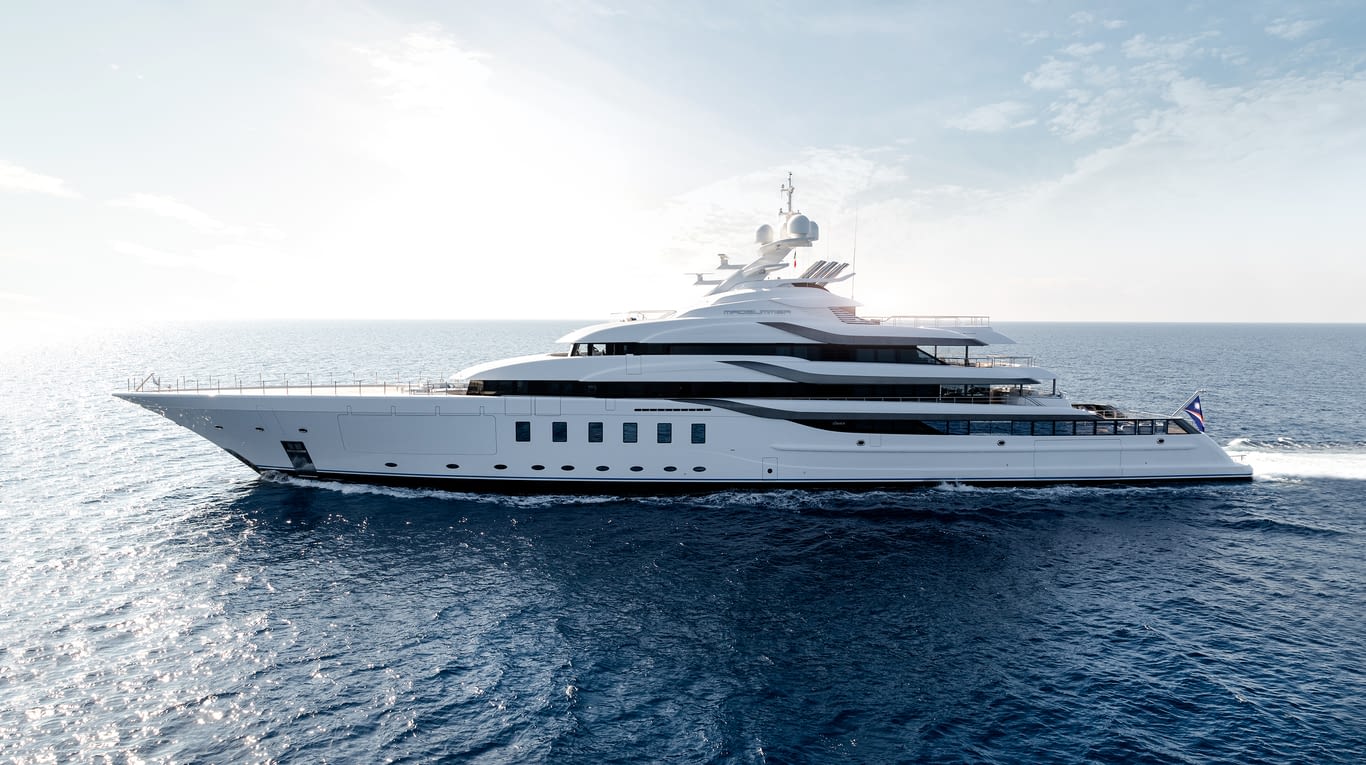 The 95-metre Madsummer was launched in 2019. Her exterior lines were designed by Harrison Eidsgaard and her modern and contemporary interior by Laura Sessa. Madsummer can accommodate up to 12 guests in 10 spacious staterooms. She features a 12-metre swimming pool, a huge spa and extensive diving facilities. This yacht can reach a top speed of 18 knots and a cruises at15 knots.
Lürssen
is one of the world's leading builders of custom luxury superyachts. The company was founded in 1875.