Cadamà, the world's only wooden Maxi for the physically impaired, races with a mixed crew of wheelchair-bound and able-bodied sailors.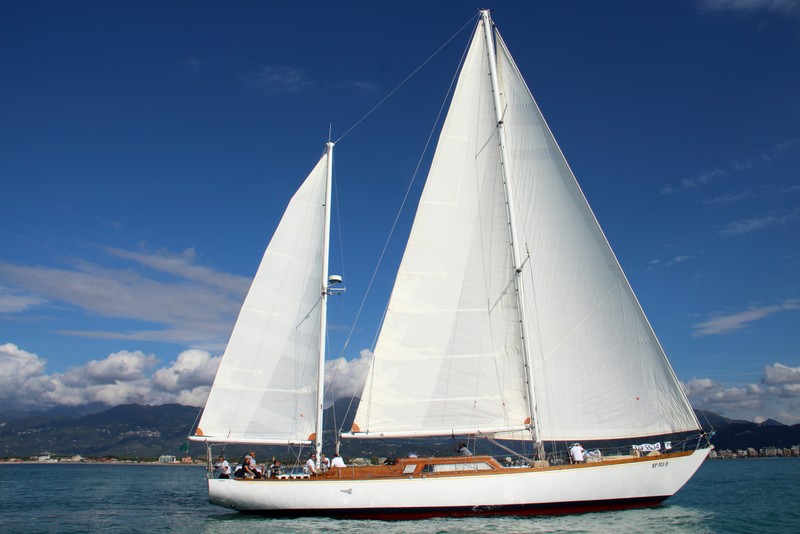 She was built 50 years ago in mahogany and iroko by the Beconcini Yard in La Spezia. Designed by Laurent Giles, she was launched in 1951 for the then president of A.C. Milan, Albino Buticchi. Since 2014, Cadamà belongs to Andrea Brigatti. Despite being confined to a wheelchair after an accident, Brigatti continues to go to sea and teach the sport of sailing.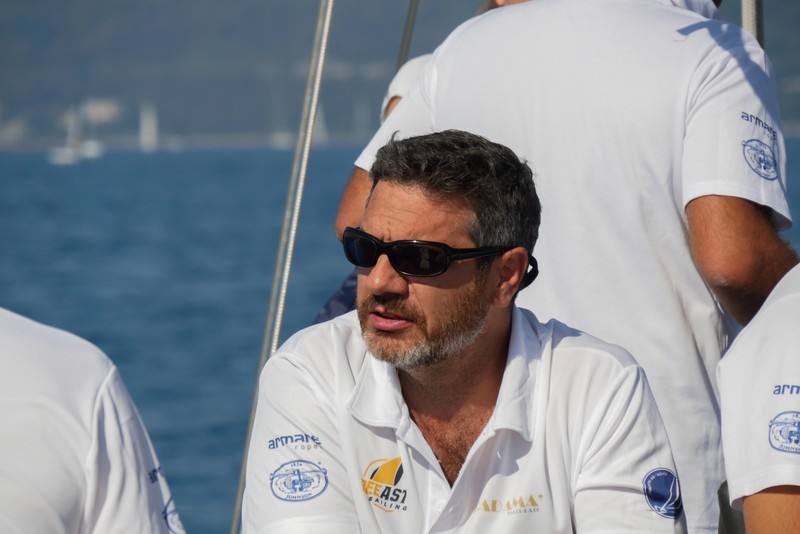 Andrea Brigatti

Making his dreams come true, beginning this June "Altura Senza Barriere" will be the first offshore sailing school for the disabled aboard a classic wooden Maxi.
She has an overall length of 22 meters and a beam of just over 5 meters. Rigged as a ketch, Cadamà has 300 square meters of sail area, with a 30 meter tall mainmast and a 17 meter mizzen.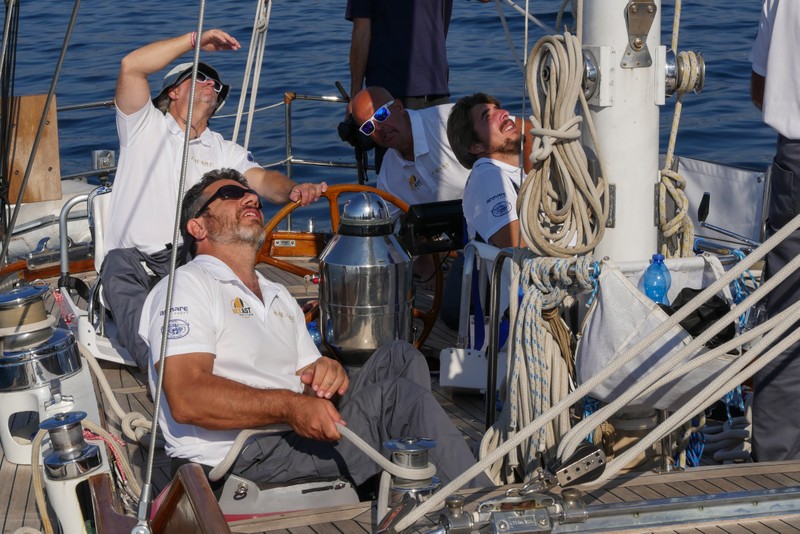 This year's program will include participating in the "Vele d'Epoca nel Golfo", the third edition of the rally for classic and vintage yachts organized by the Italian Classic Yachting Association (AIVE) in Le Grazie (near Porto Venere) from June 4th to the 6th. Since she was launched in 1971, Cadamà is qualified to race in the Classic division (for yachts from 1950 and 1975) in all the yachting events of the season, and the "Vele d'Epoca nel Golfo" will feature a celebration on her 50th anniversary. On the following weekend, June 11-13th, together with the association "Timonieri Sbandati", Cadamà is organising "Altura Senza Barriere" (No Barriers to Offshore), the first offshore sailing course for disabled sailors. The crew of Cadamà and two Italian National Sailing Association (FIV) instructors will accompany the participants as they sail offshore, taking turns at the helm and the sheets. The start on the 11th will be from Viareggio, the night of the 12th will spent in port in Le Grazie, with the finish on the 13th back in Viareggio. Participants will receive an official certificate upon their return. The organising team's intention is that this will be the first of many further editions!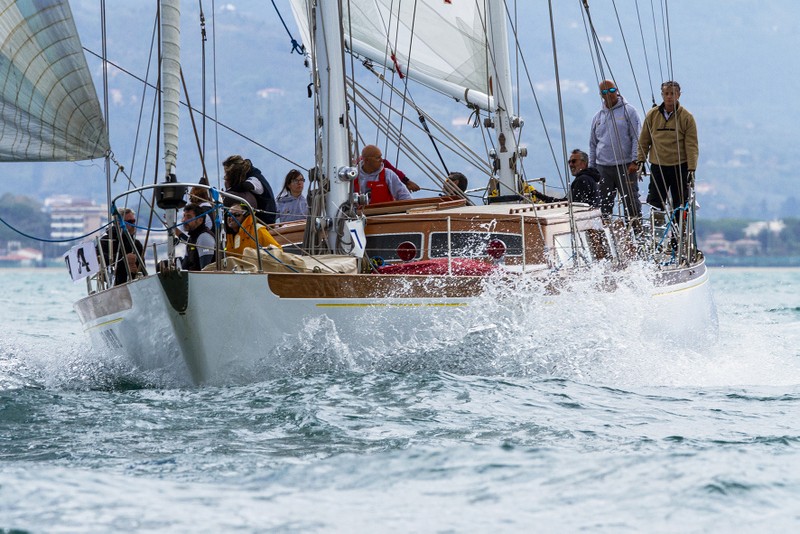 Cadamà is available for charter. Her three permanent crew members are well versed in the needs of up to a maximum of seven guests, with a spacious triple-berth cabin with its own head aft and two twin-berth cabins with a shared head forward.
Credits: Paolo Maccione