From 2 to 6 July, the sixth edition of the Monaco Solar & Energy Boat Challenge took place at the Yacht Club de Monaco, receiving over 400 participants and approximately 1,000 visitors. The event saw not only racing between eco yachts, but also highlights of the energy-saving innovations and research in the yachting sector.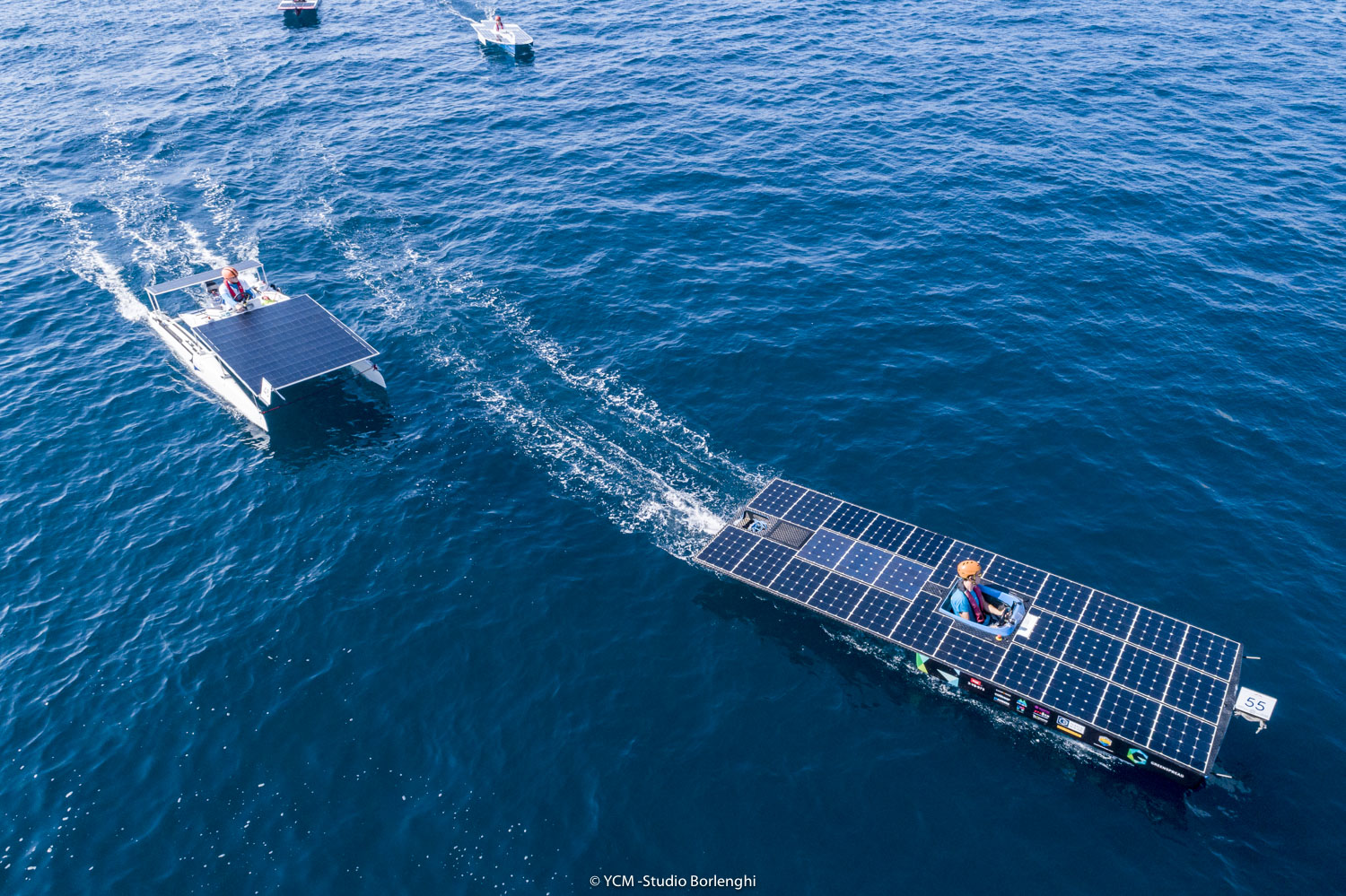 The show was trademarked with intense racing, completing the first non-stop race of over 20 nautical miles in 3 hours, bringing into evidence technological progress of the sector. The winning teams in the avant-garde league were mainly representing Holland and France.
This year's event also received several large players on the market, including the German yard Nobiskrug and marine motor company Torqeedo, who presented a fleet of electric tenders.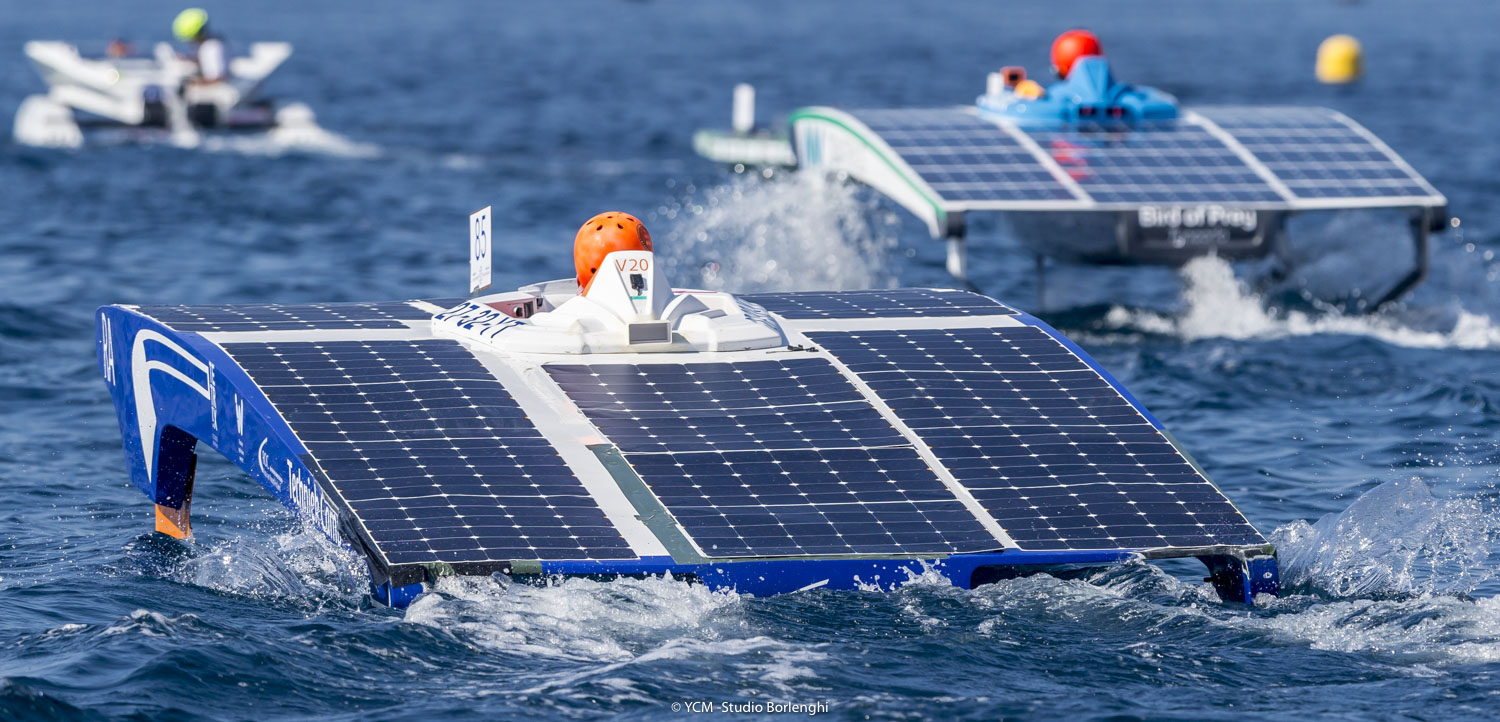 Showcasing solutions for sustainable yachting as alternatives to the use of fossil fuels, first zero emission committee boat was presented in attendance of HSH Prince Albert II, the President of the Yacht Club de Monaco.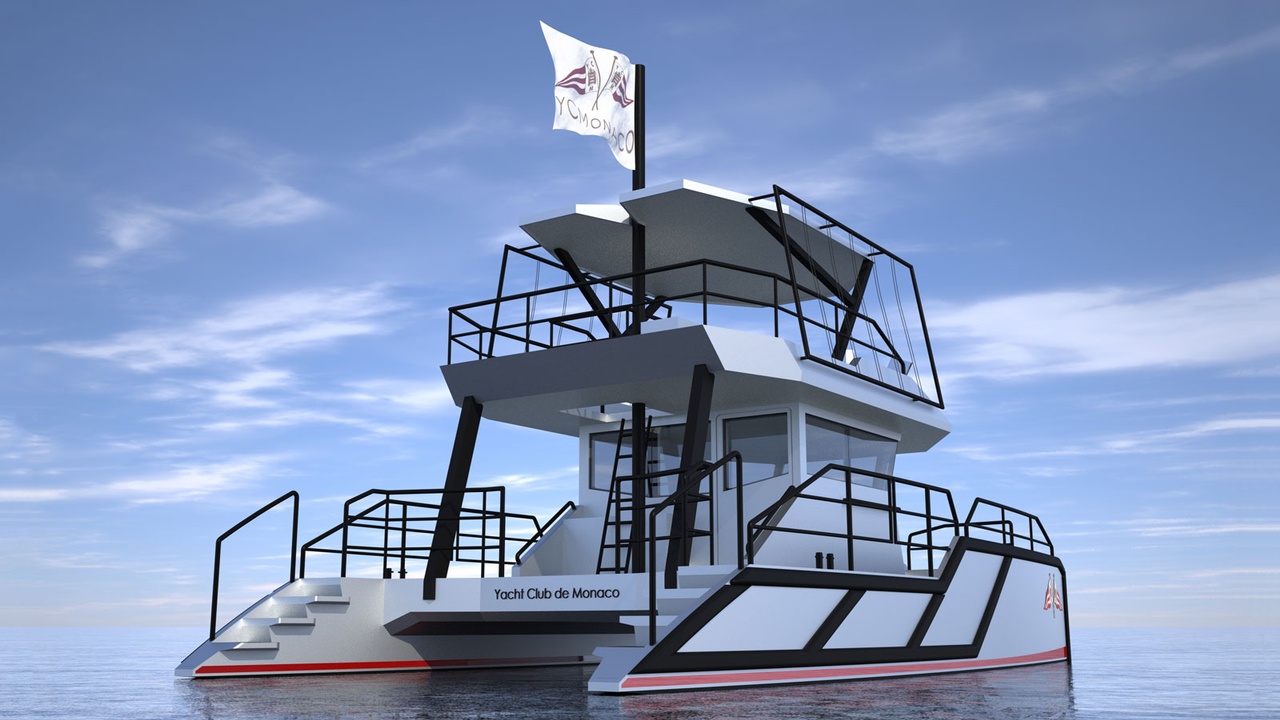 The 11.5-metre catamaran was designed by Espen Øino with engineering by Dario Calzavara to be built in aluminium. Capable of carrying up to 12 passengers aboard, the vessel would follow regattas of the Yacht Club de Monaco and be deployed for excursions in the Principality.
Propelled by twin 100kW YASA electric engines, the boat will be reaching her top speed at 17 knots and cruise at 15 knots to up to three hours.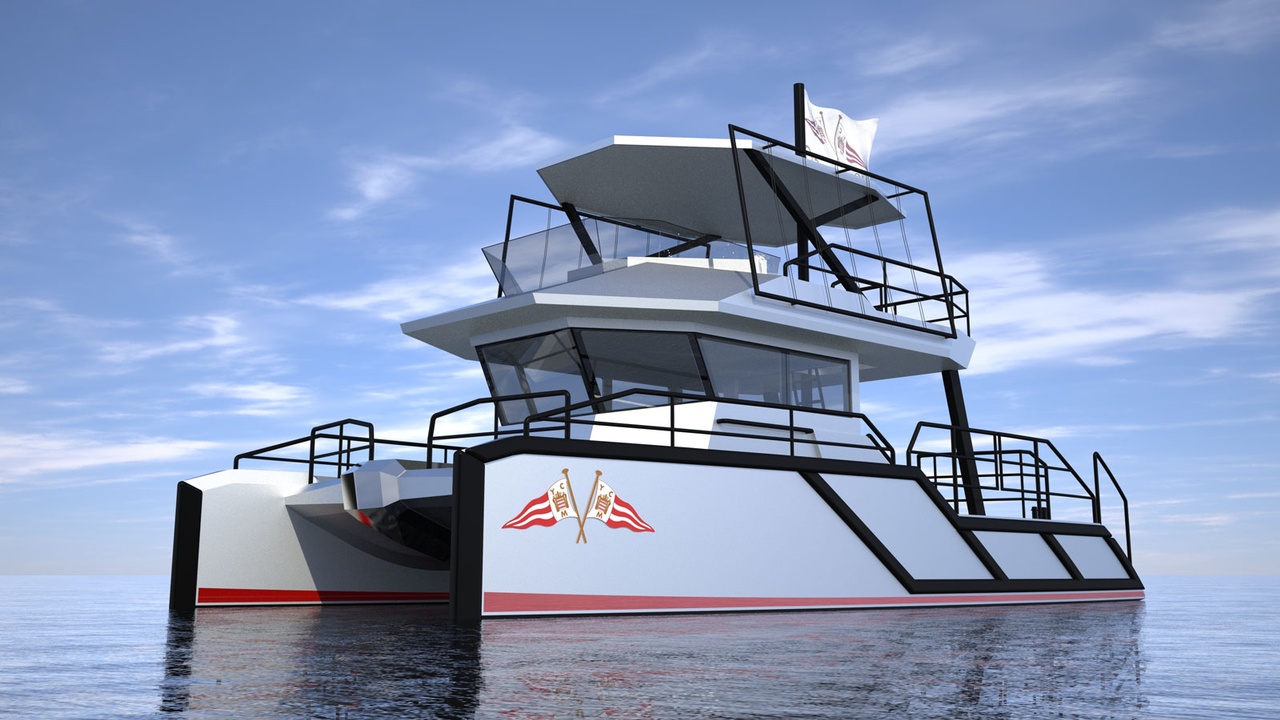 Initially designed for solar energy, with integrated solar roof panels, this project could also incorporate hydrogen production systems and sails to increase its range.
The catamaran model is due for delivery in 2020, with further design specifications to be revealed shortly. Menawhile, the next edition of the Monaco Solar & Energy Boat Challenge is scheduled between June 30 and July 4, 2020.