Italian Luxury Projects unveiled a new series of catamarans called Spaceline. The line, which consists of three models – a 26.8m Spaceline 88, a 36.5m Spaceline 120 and a 45.7m Spaceline 150 – was developed in collaboration with UltimateCatamarans.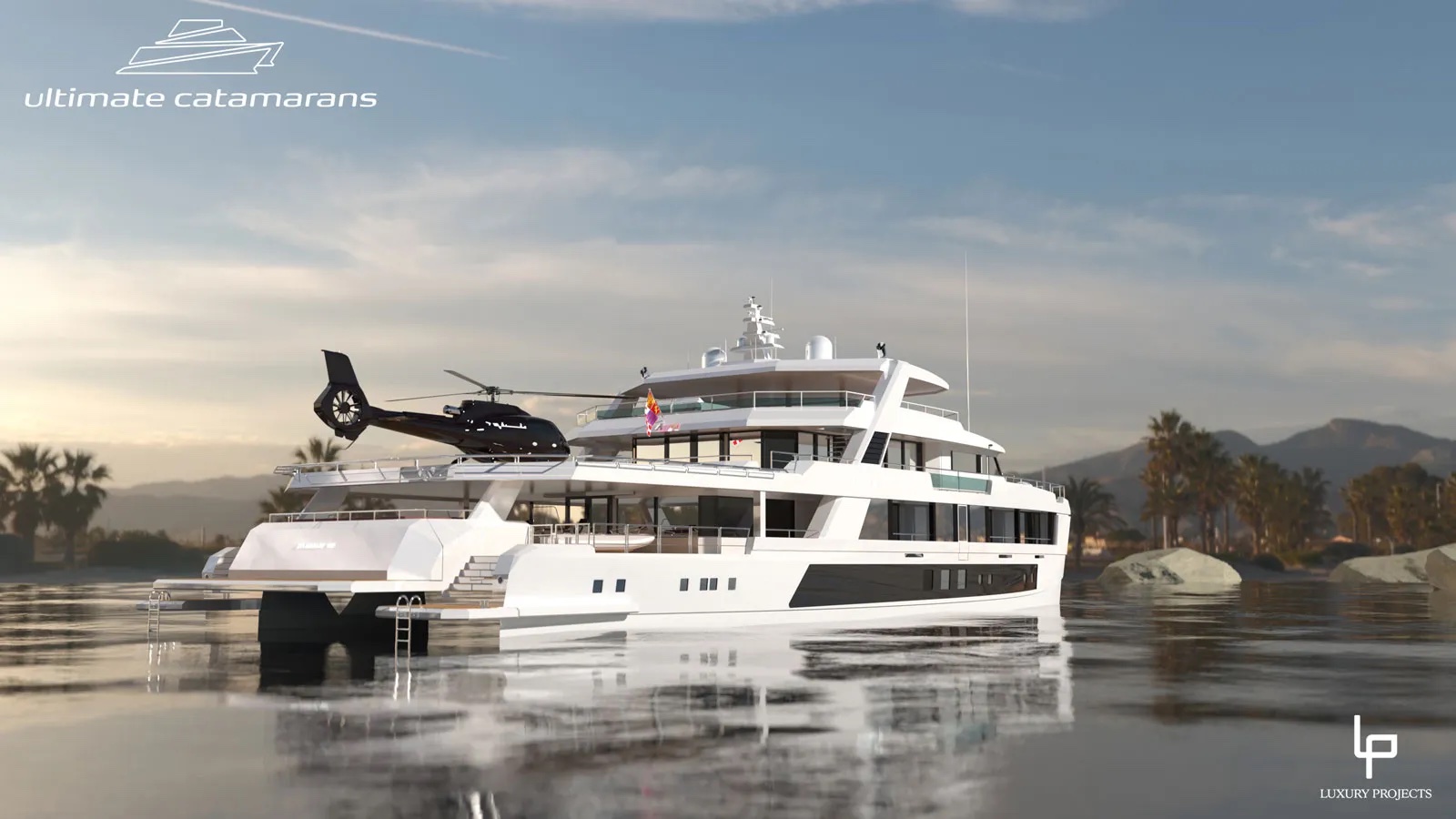 Spaceline 150

The 88 is ideal for day trips, but her 2,500 nautical mile range allows her to explore. She can accommodate eight guests across four cabins, and a crew of five to assist them.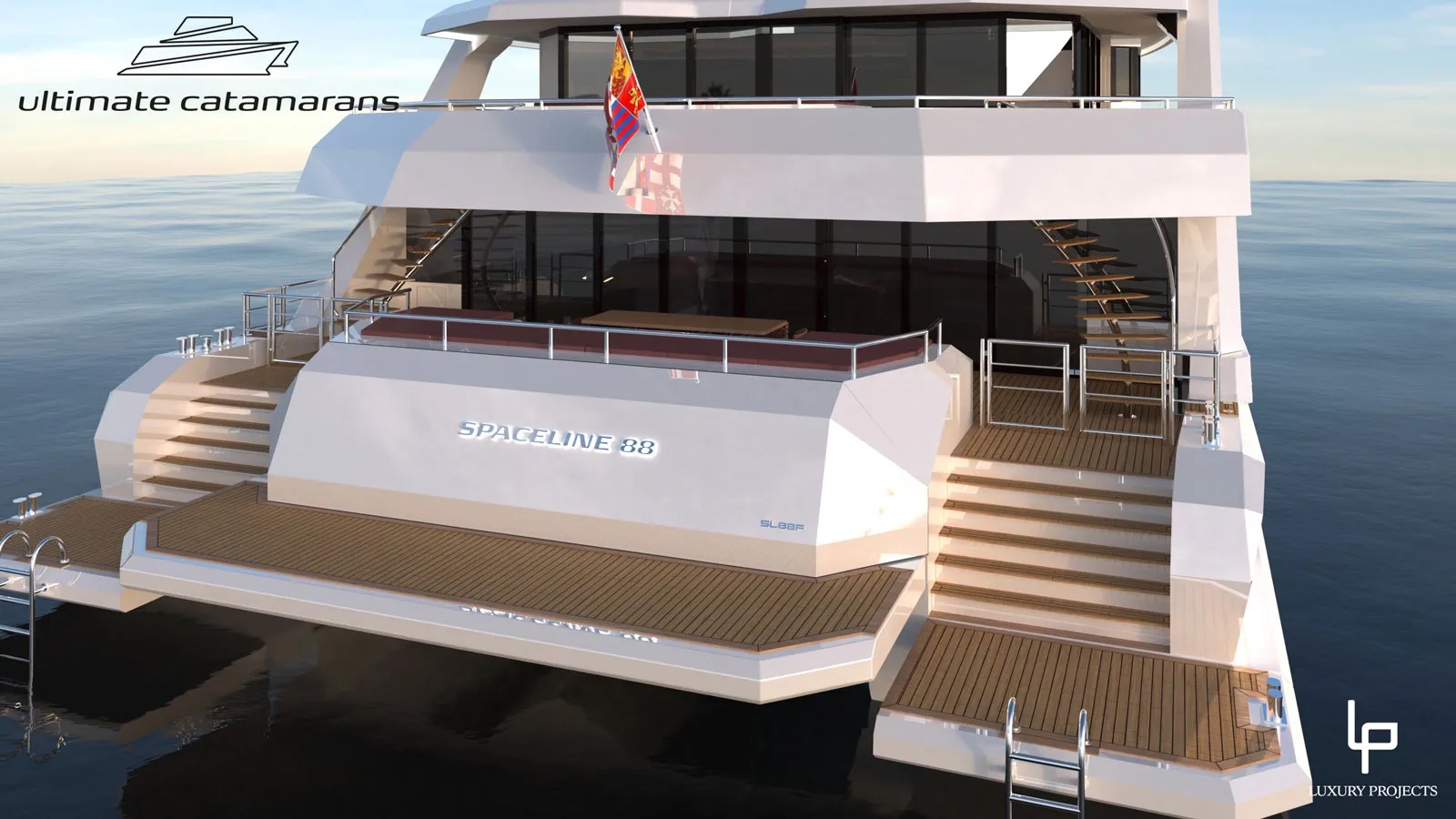 Spaceline 88

The Spaceline 120 has a translating range with 3,500 nautical miles and can welcome 12 guests in five cabins in a standard layout version. Her features also include a spa, gym and large sundeck.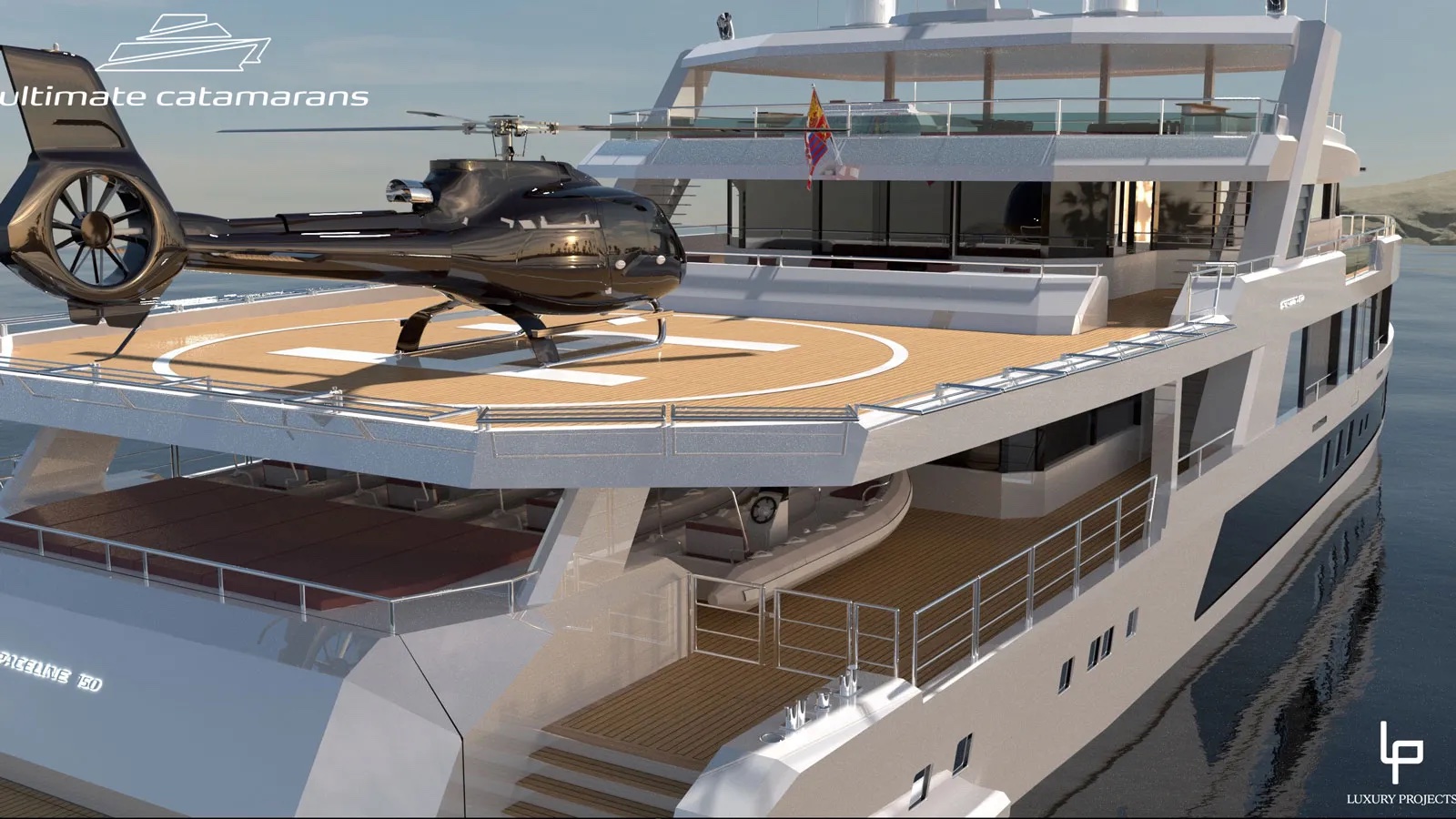 Spaceline 150

The biggest of the range, the 150 Spaceline has basically go-anywhere quality. The catamaran can accommodate 12 guests in five cabins, including a spacious 80 sq. m owner suite. She features a helicopter landing pad on the aft and plenty of space for out-door.
The line will be constructed primarily from aluminum and powered by environmentally friendly powertrains. The possibility to be "hydrogen-ready" also included.
Credits: Luxury Projects