Sanlorenzo will bring two yachts this year at the Monaco Yacht Show scheduled from 27 to 30 September 2023.

57Steel
photo by Guillaume Plisson

The 57Steel, despite its 1050 GT tonnage, showcases Sanlorenzo's signature purity of form. The collaboration with Studio Zuccon International Project for exterior architecture and Piero Lissoni for interior design resulted in an innovative superyacht. Premiered at the Monaco Yacht Show 2023, it reimagines traditional layout configurations. The wheelhouse, typically on the upper deck, now resides on an additional deck, housing the owner's cabin, offering a 55 sq. m space with panoramic views from the owner deck.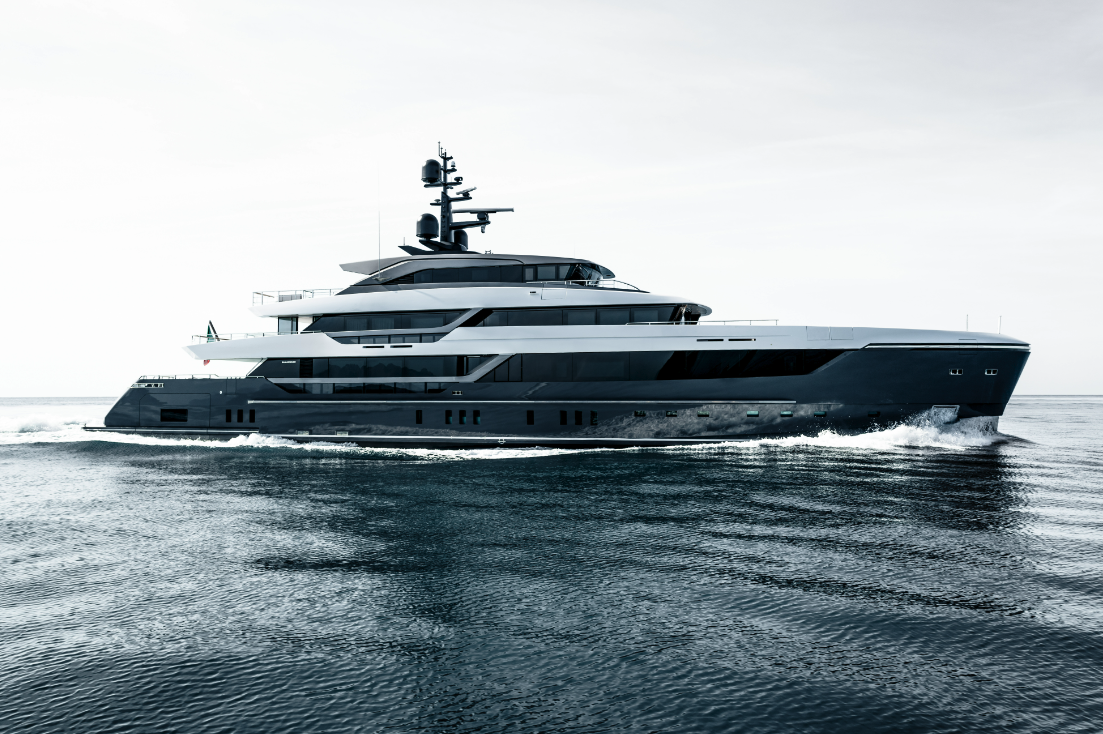 photo by Guillaume Plisson
Piero Lissoni describes the yacht as an architectural creation, blending spaces, vertical elements, and his unique staircase. The redistribution of spaces has also allowed for a full-beam VIP cabin on the main deck and a vast 150 sq. m beach area. Placing the garage at the bow enables accommodation for tenders up to 7.5 meters, while a 30 sq. m gym and a sauna cater to the owner's well-being.
Alloy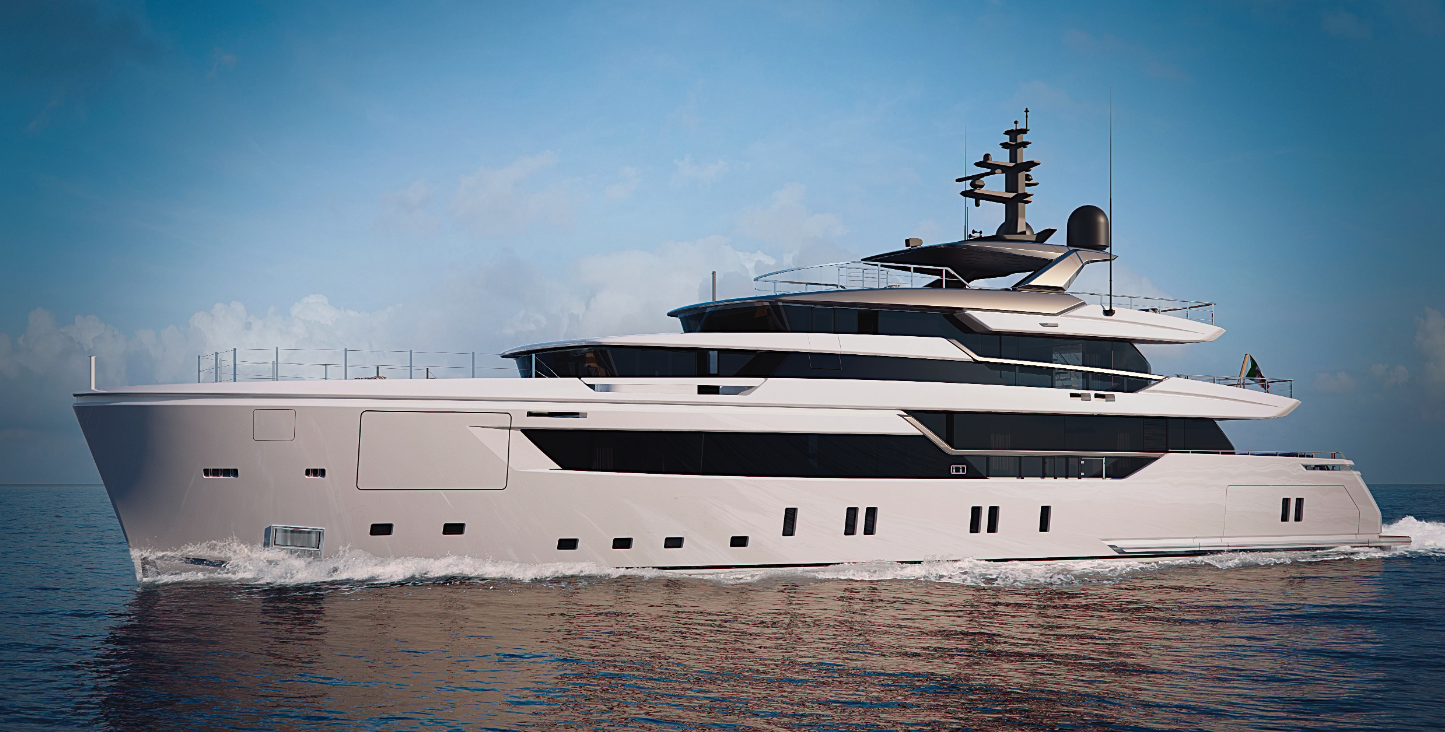 Imaginative spaces come to life through innovative redesigns, offering fresh perspectives. Alloy boasts an owner's cabin, a true private suite spanning three levels. Designed to enhance onboard living, this cabin occupies the main deck's spacious midsection. It comprises a sleeping area, a mezzanine-level lounge, another on the upper deck, a versatile indoor study, and a generous open area on the bow featuring a sundeck, Jacuzzi, and relaxation zones.
Alloy seamlessly blends intimate spaces with social areas. It provides dedicated zones for the owner and guests, including four double cabins on the lower deck, a sun deck, and an expansive beach club housing a gym and an outdoor platform at water level, creating a seamless connection with the sea.
The innovative concept and design are the result of collaborative efforts within the Sanlorenzo team. Zuccon International Project studio contributed to the exterior lines and concept development, while the interior design of the Alloy superyacht showcased in Monaco is by the German firm Ash.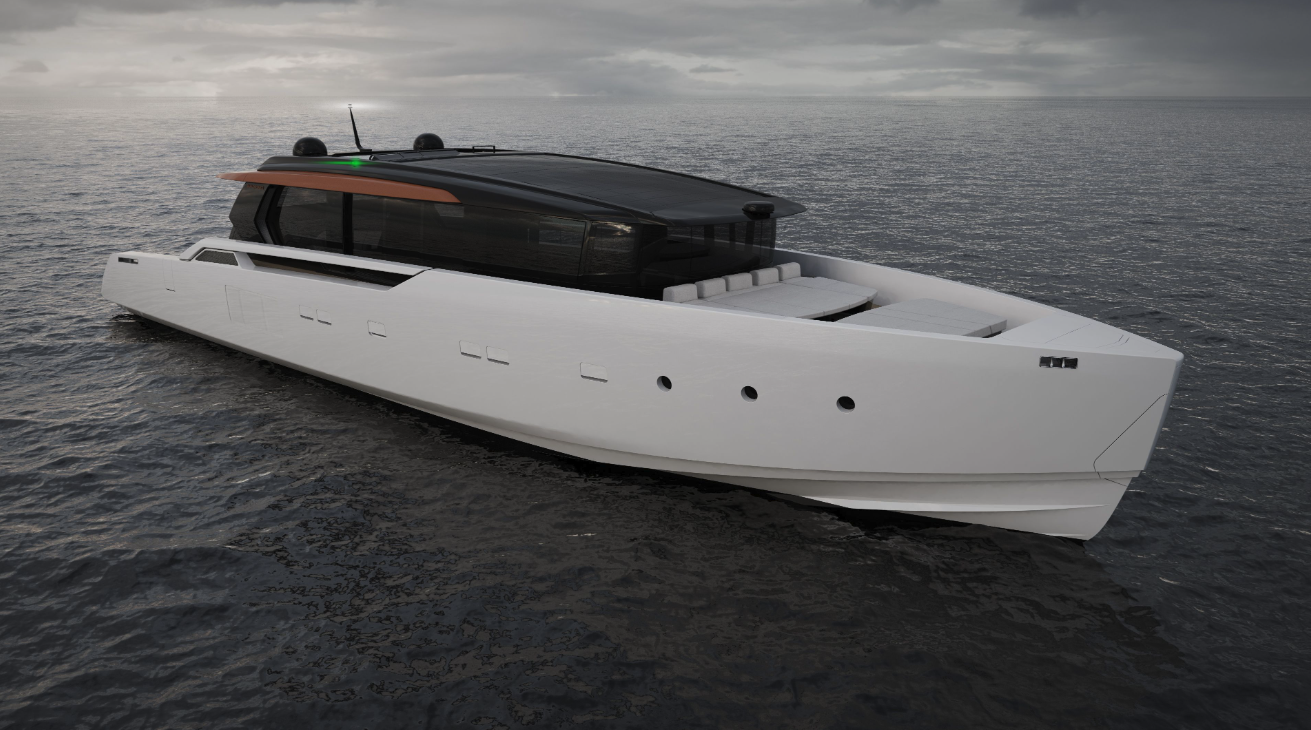 SP110

The superyachts will share the space with
SP110
. A pioneering model, the first yacht in the smart performance range, SP110 is the result of the collaboration of a team of professionals at the highest levels of their individual skills: Bernardo Zuccon for the exteriors, Tilli Antonelli for product development at Sanlorenzo, Marco Arnaboldi for the hull design, Piero Lissoni for the interiors.
The Sanlorenzo models will be joined by the Bluegame newcomer presented at the Cannes Yachting Festival, the
BGM75
, the first model in the new BGM range with which the Sanlorenzo Group brand enters the multihull segment.
Sanlorenzo
was founded in 1958 in Viareggio by yacht builder Gionvanni Jannetti. In 2005, Massimo Perrotti became the majority shareholder in the shipyard. Sanlorenzo builds yachts ranging from 28.60 to 73 meters in length.
Credits: Sanlorenzo