Two crew members were rescued as the 19-meter Pershing 62 motor cruiser sank in St Aubin's Bay on Friday, according to the
Mirror
. The speedboat owned by a Jersey resident hit a large metal navigation marker buoy after taking rapidly on water.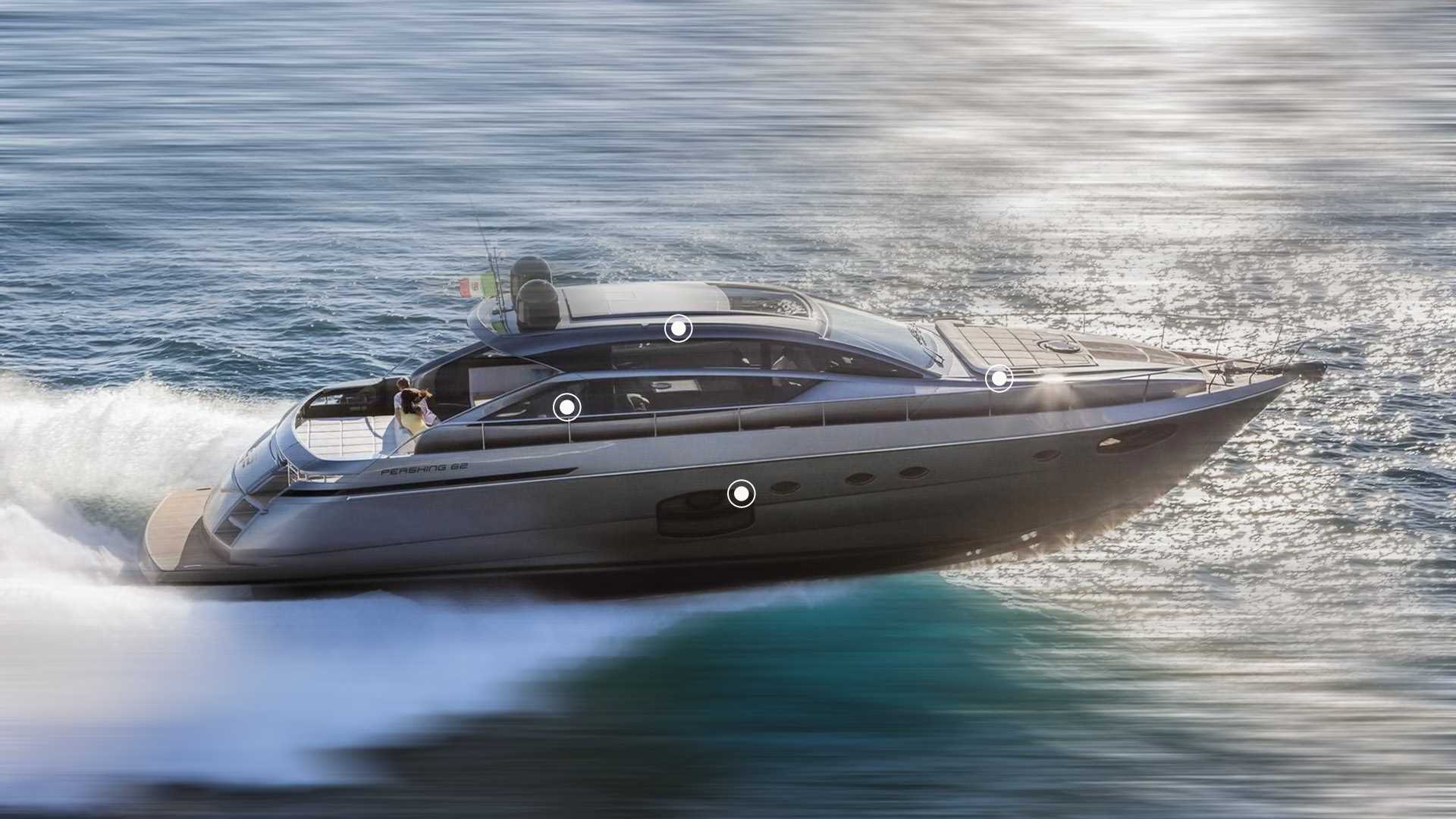 The local fire and rescue service arrived at the scene shortly after the 6 pm call to discover a tip of the yacht's bow visible above the waterline. The only two members of the crew had managed to abandon the boat and were safe on a life raft.
«The boat is completely submerged to a depth of approximately 20 meters of water and is just off Portlet on the Island's south-west coast», commented a Ports of Jersey spokesman, adding that the vessel sank quickly, allowing no opportunity for salvage.
The unsavable P6T2 yacht is the latest modification of Pershing 62 model. Asking € 1.9 million at the time of her launch in 2015, the premium vessel is able to deliver a remarkable top speed of 46.5 knots from her powerful twin MTU 10V 2000 M93 engines.
Created by Fulvio De Simoni in collaboration with Ferretti team of naval architects, engineers, and designers, features a streamlined profile of a dynamic and sporty spirit.
Ferretti Group acquired Pershing in 1998 and also features in its portfolio such brands as Custom Line, CRN, Itama, Mochi Craft and Riva, among others.