The 98m
Project Wave
is the latest
Nick Stark Design
concept. The hull builds on twenty years' experience of designing large, high performance yachts.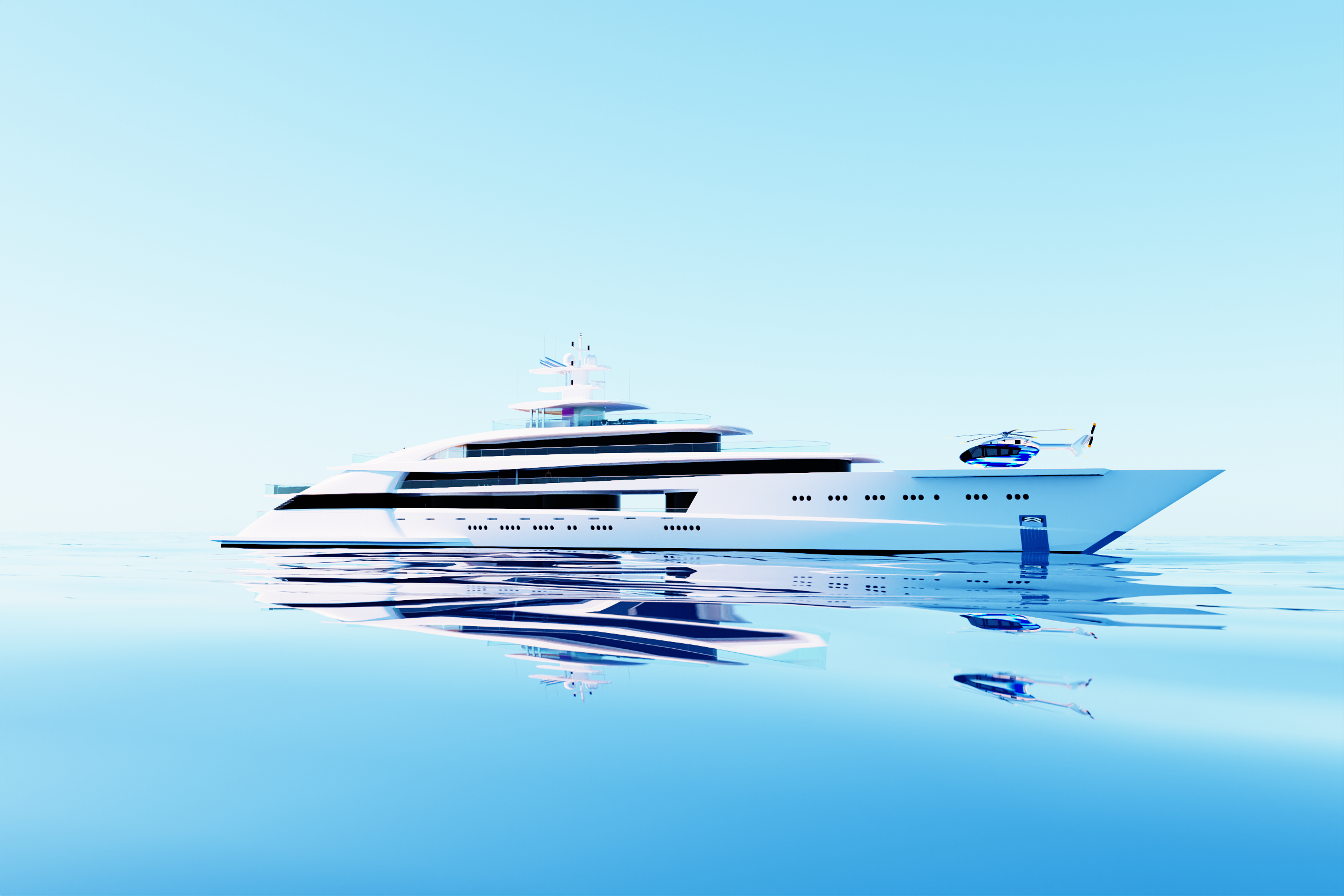 The yacht carries a thoughtful environmental footprint. The hybrid drive allows for low-speed silent cruising, while also providing the environmental and maintenance benefits of load shaving for the generators. The controllable pitch propulsion also maximises the yacht's efficiency across the speed range.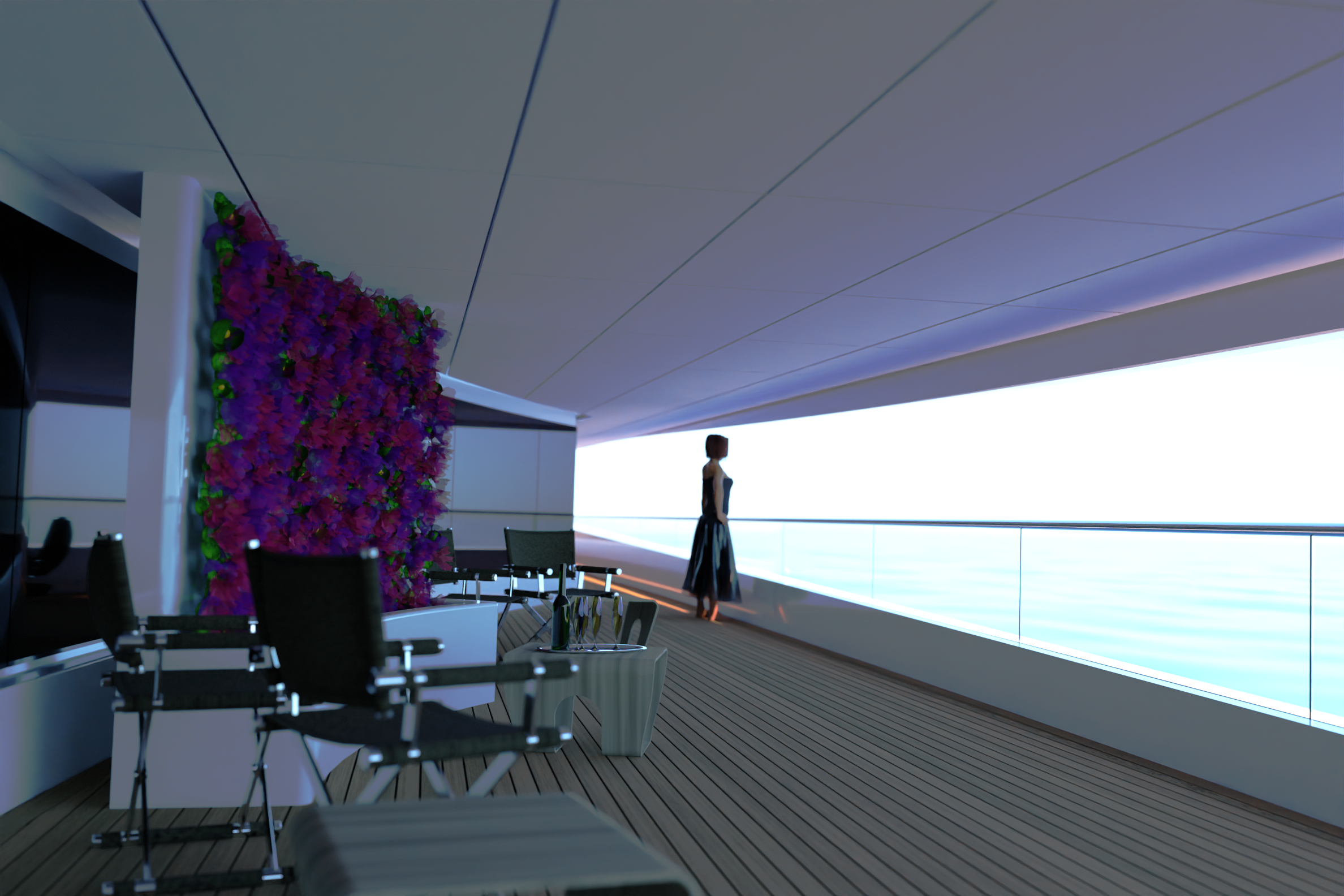 The owner and guest accommodation decks are formed from geometries that provide unique vistas of the yacht's cruising grounds. The design of the decks is such that each lounge, cabin, lobby and corridor have differing perspectives of the view, enhancing the sense of sanctuary, privacy and comfort.
"The design is striking in a number of ways," said
Stark
. "The interplay of flowing lines draws you in, while the organic shapes of the superstructure volumes reward a closer look at the detail of the design".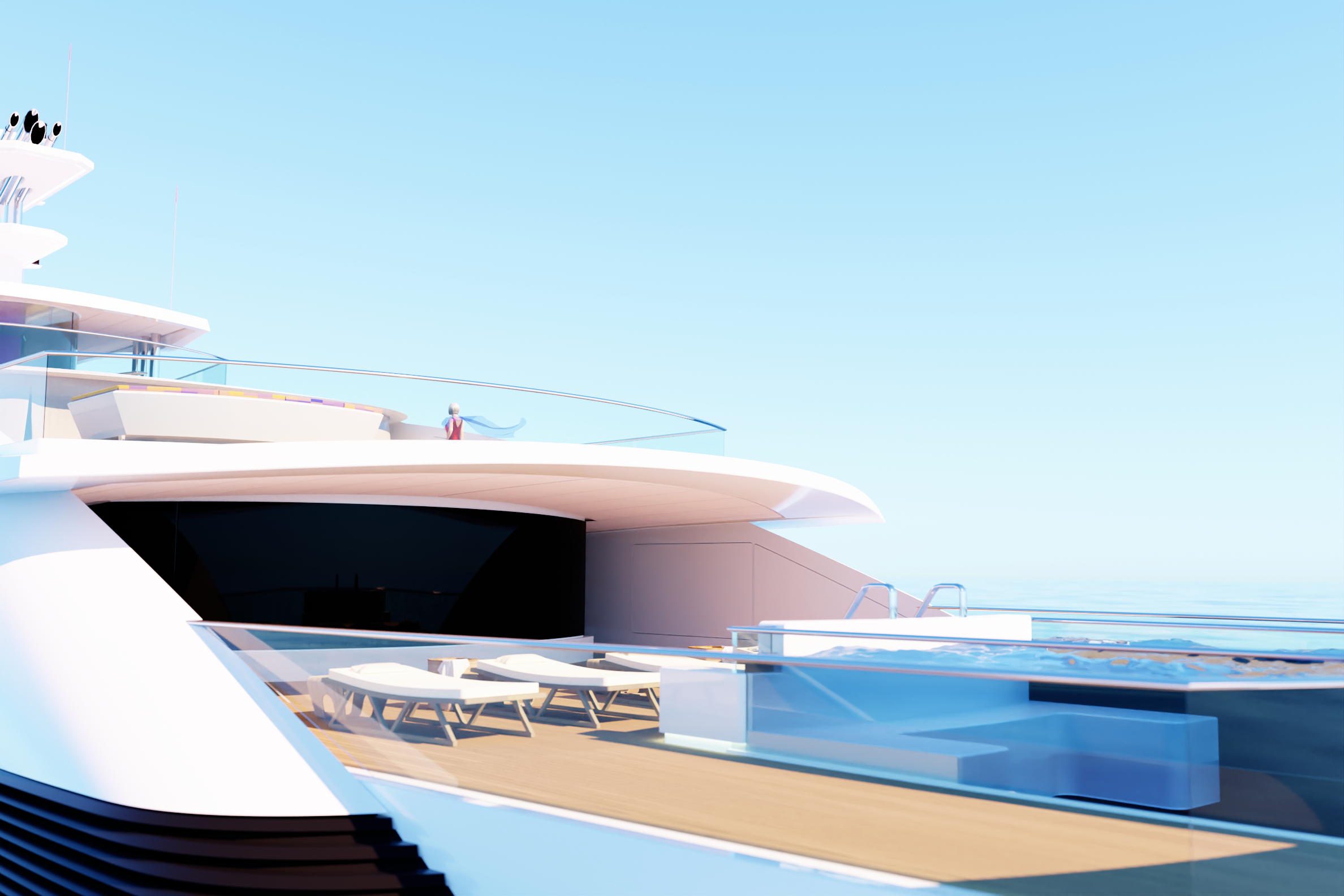 "One of the challenges of large-volume yacht design is to not simply create a monolith," Stark elaborated. "The superstructure is comprised of a collection of individual spaces, with volumes that both depart from and reinforce the overall lines of the vessel. The design thus provides intimate spaces amongst the enormous size of the yacht".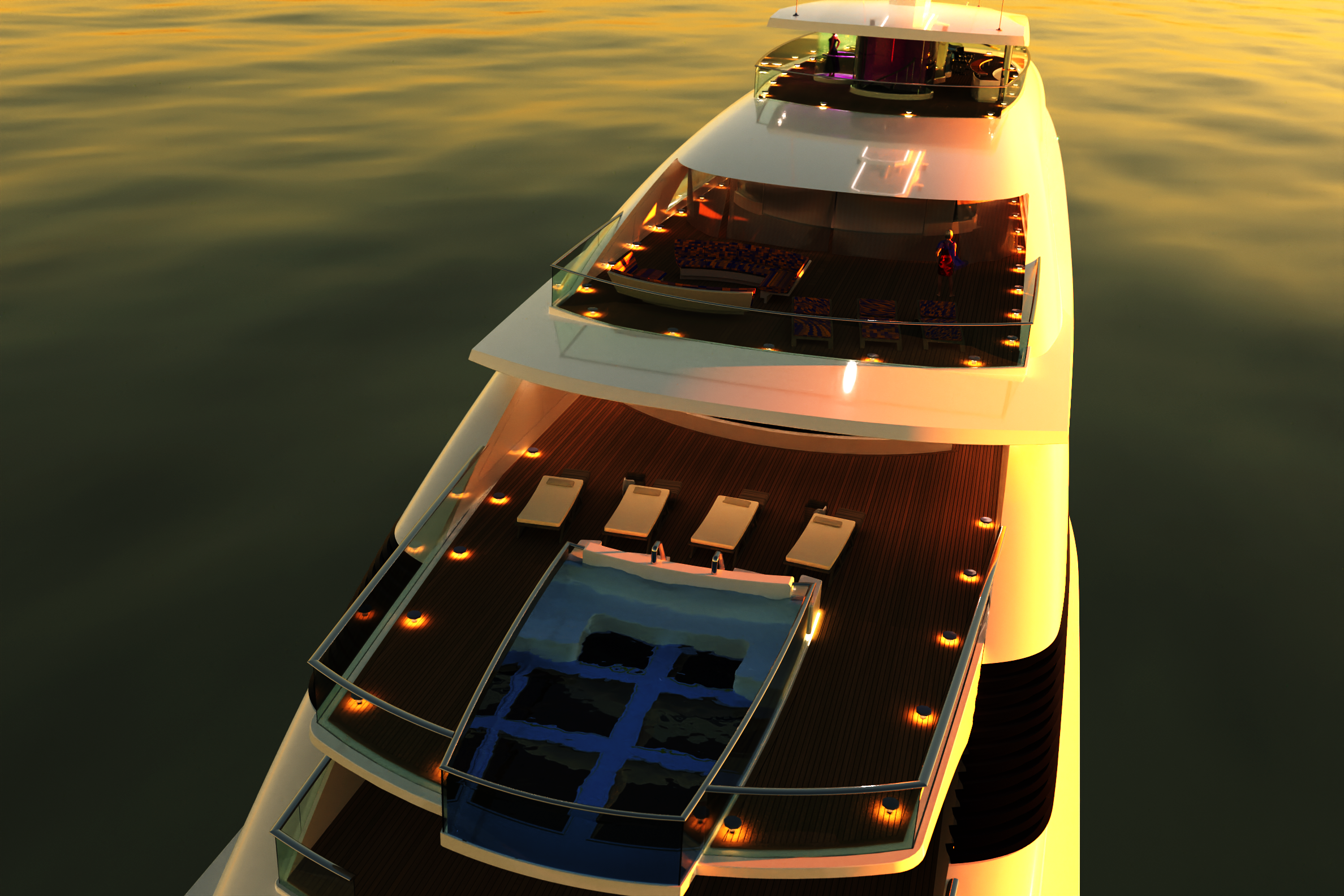 Project Wave also provides for intimate deck spaces. From the wellness centre aft with sweeping views across the glass-floored pool to the world beyond, to the privacy of the owners' deck with full-beam doors blurring the boundary between outside and in, to the midship garden which is a perfect space for taking in sunset drinks.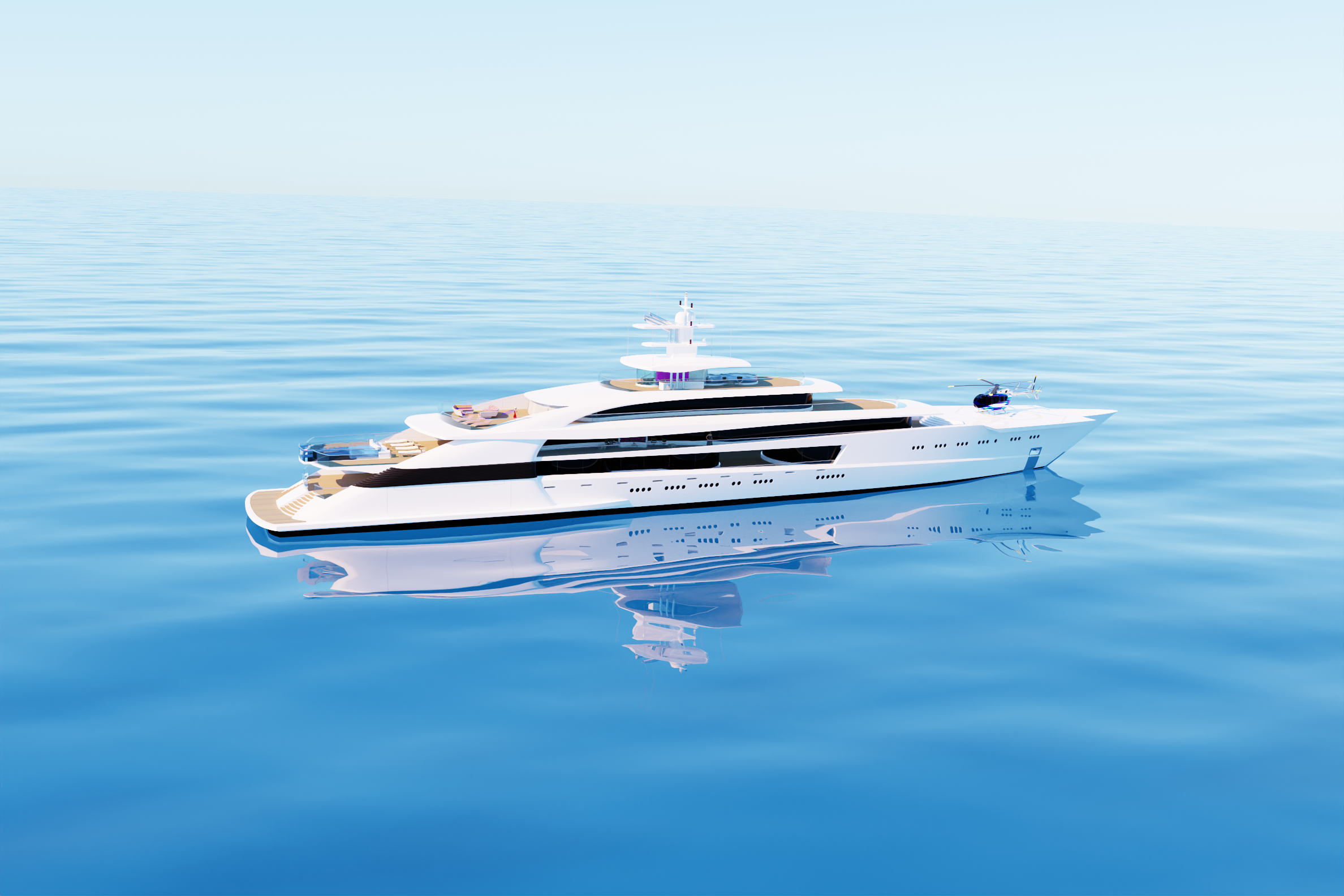 Naturally the full complement of toys and tenders is ready for action in the huge aft garage, while the forward helideck unfolds to provide a fully compliant landing area.
Spending nearly twenty years as Silver Yachts' senior naval architect, Nick Stark started at Silver Yachts (then called Hanseatic Marine) during the early design phase of hull number one. He worked to help take the Espen Oeino penned

Silver

,

Silver Zwei

, Smeralda, Silver Fast and Bold from concept to sea trials. Opening up a bespoke design studio has allowed Nick to focus on projects that had been waiting in the wings for when he'd have the time, energy, and patience to bring them to life.
Credits: Nick Stark