Ferretti Yachts, a brand of the Ferretti Group, has revealed its future in the shape of its new flagship, which is the biggest it has ever built. The 30.48 m long Ferretti Yachts 1000 superyacht with a carbon fiber hull will be ready to cruise in 2021.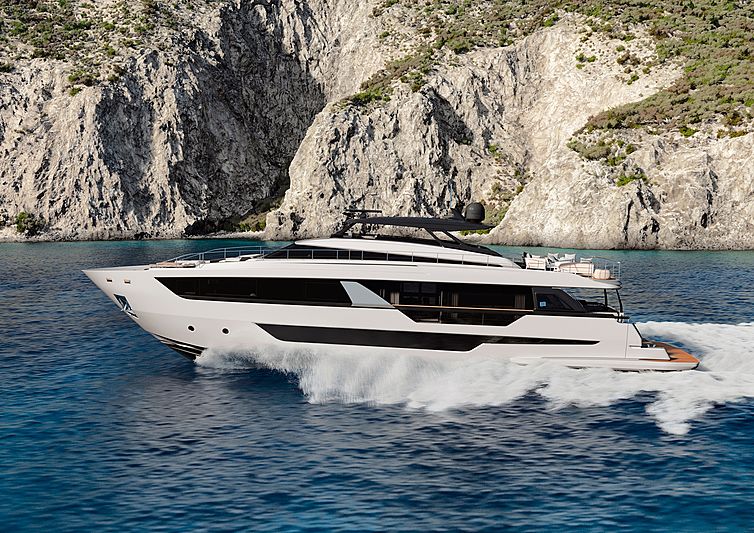 The brief was focused on delivering unparalleled comfort, so the best of the Ferretti Group's in-house talents were involved. Quintessential Italian taste prevails in a timeless design that combines clean-cut shapes and refined materials.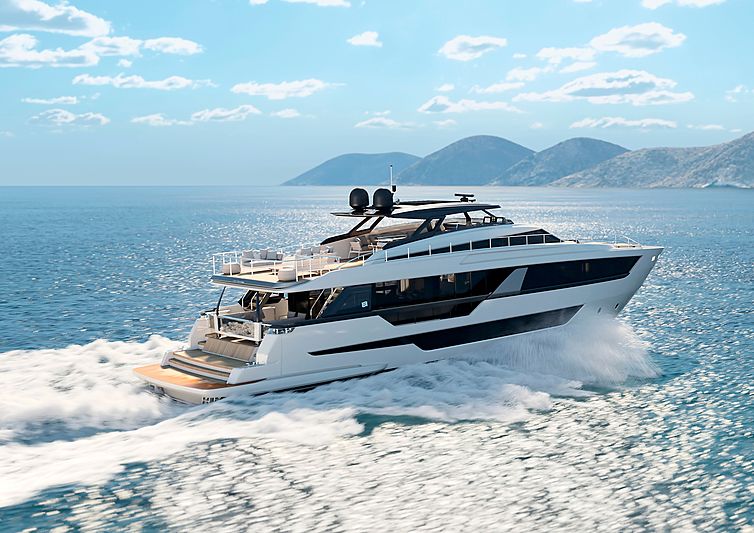 A representative from the shipyard commented:
Teak plays a prominent role, appearing not only on the aft beach area, but also on the curves of the hatch, the walkways, the stairs leading to the flybridge, and the external helm station
The exterior of the superyacht was designed by Filippo Salvetti, and the interiors were designed by IdeaeItalia Studio.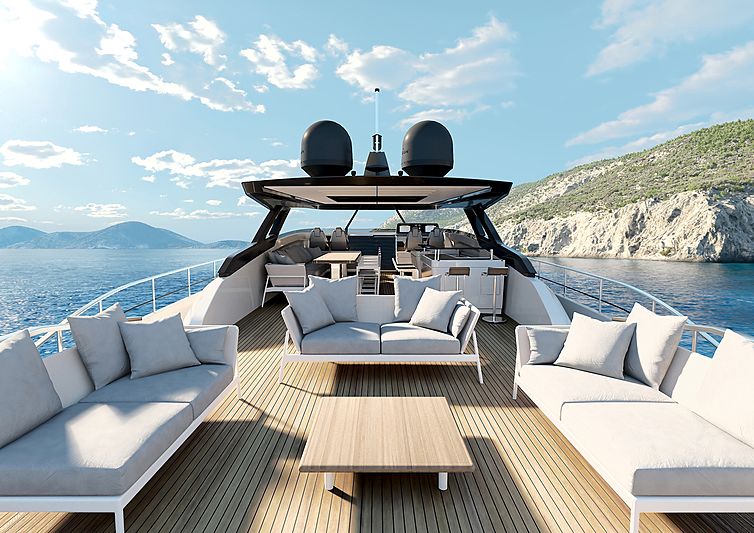 The novelty will partly inherit the appearance from previous Ferretti Yachts models, and partly it will be able to guess the aesthetics of a series of yachts with a flybridge of another Ferretti Group brand - Riva.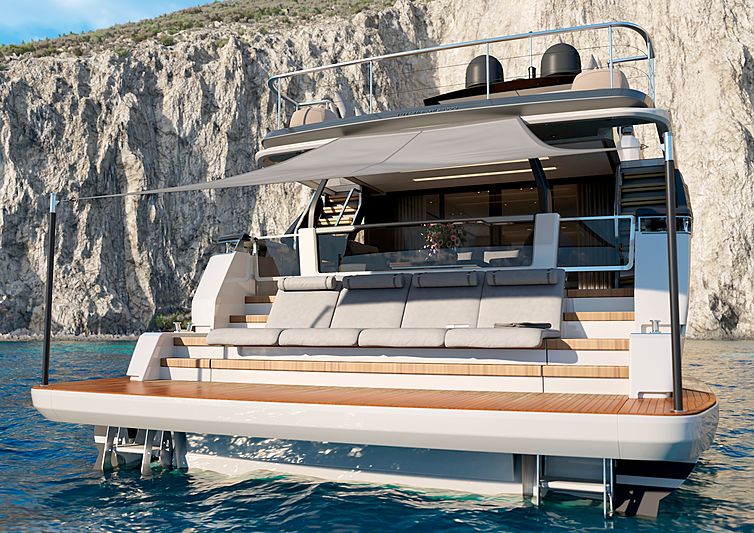 Salvetti said:
Ferretti Yachts 1000 is the brand's flagship and it heralds a new style based on even more simple and clean-cut forms. They give the yacht a strong, spontaneous and graceful appearance with an extremely fresh and vibrant silhouette. The new concept for on board flows that have been introduced here are set to become an iconic part of all of the large vessels in the range. Designed with the future in mind, this new creation takes things to the next level for faithful Ferretti Yachts customers.
There is a choice between two different interior moods: classic, with soft, traditional tones, and contemporary, with bold colours and urban influences.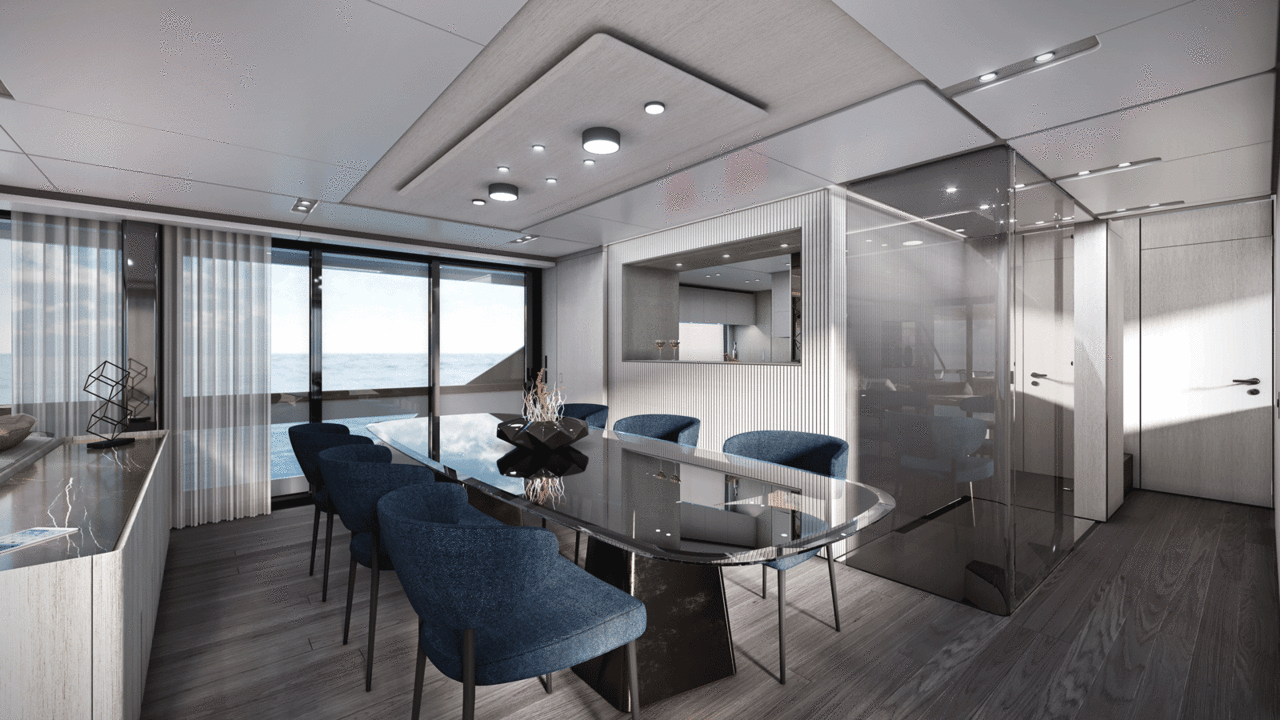 Ferretti Yachts 1000 offers accommodation for 10 guests in five-cabin layout comprises an owner's suite on the main deck and four large double cabins that are all the same size on the lower deck, with a crew of 5 members onboard.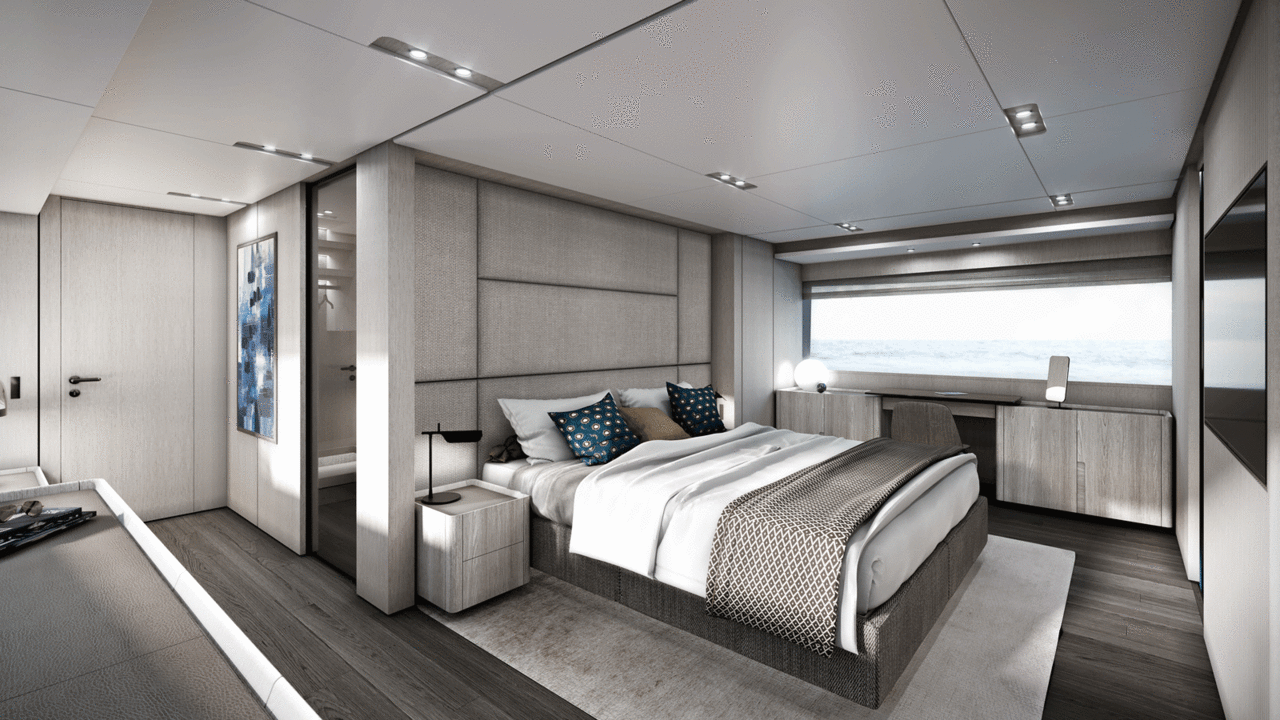 She comes with twin MTU 16V 2000 M86 engines delivering 2200 mhp, giving a top speed of 28 knots and a cruising speed of 24 knots. Alternatively, owners can opt for twin MTU 16V 2000 M96L engines generating 2638 mhp. On request, the new yacht can be equipped with a gyroscopic stabilization system and stabilizing fins to keep it as quiet and comfortable as possible both at anchor and out on the waves. Ferretti Yachts 1000 is classified as a recreational craft with CE marking.