"The talented young designer Giovanni Griggio, immediately understood the DNA of the company and gave shape to this original and beautiful project", said Fulvio Dodich, RSY CEO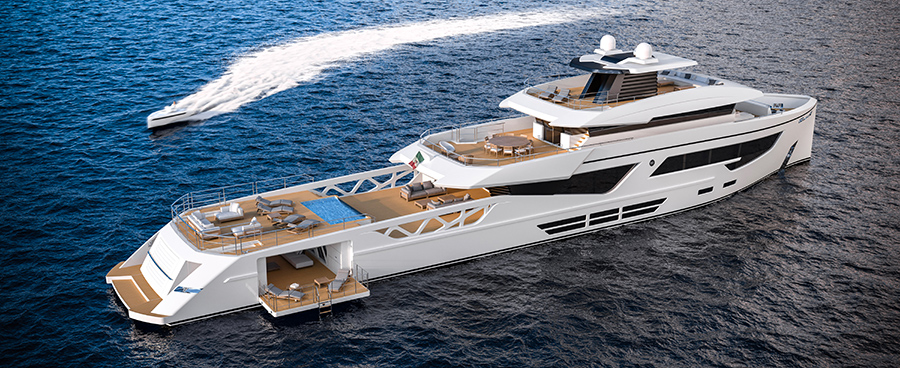 The Rosetti Superyachts
shipyard is specialised in the production of steel and aluminium yachts in the 35-140 metre range. The beautiful RSY 52m Supply Vessel Superyacht represents a totally new approach to a category of vessels that Rosetti knows very well.
The foundation of the concept behind this 52-metre Supply Vessel, developed by Rosetti Superyachts with the Italian designer Giovanni Griggio, of Phi Design Lab is to combine the functionality typical of a Supply Vessel with the design features and quality finish of a superyacht.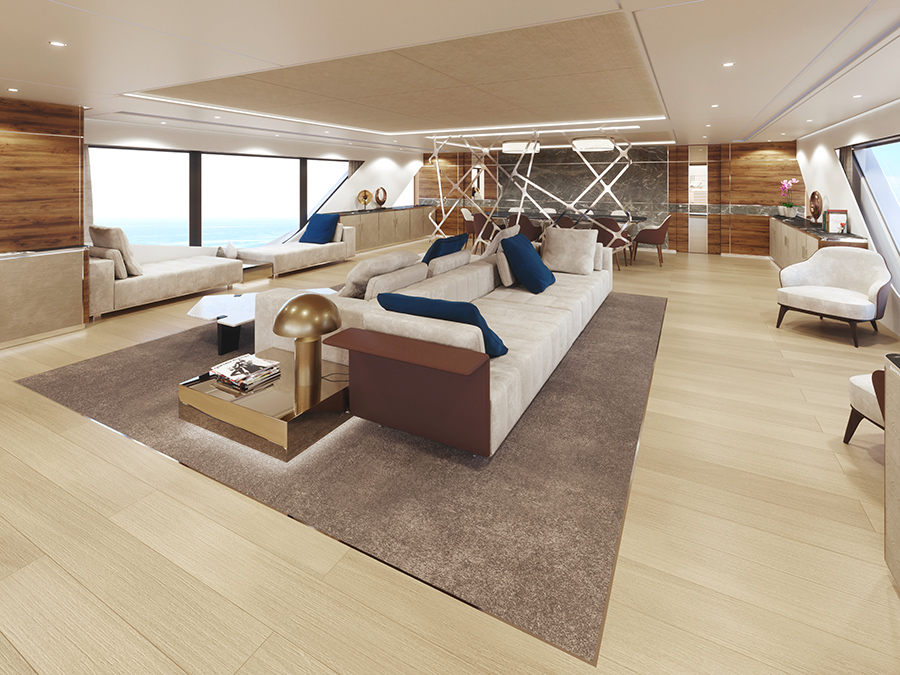 "To convey added value to this concept, I decided to introduce design elements characterised by a biomimetic structure in the side of the hull and in several areas in the interiors," explains Giovanni Griggio. "I was inspired by the venation pattern of leaves. Nature always offers many inspiring tips, especially at a structural level, and we are always ready to learn."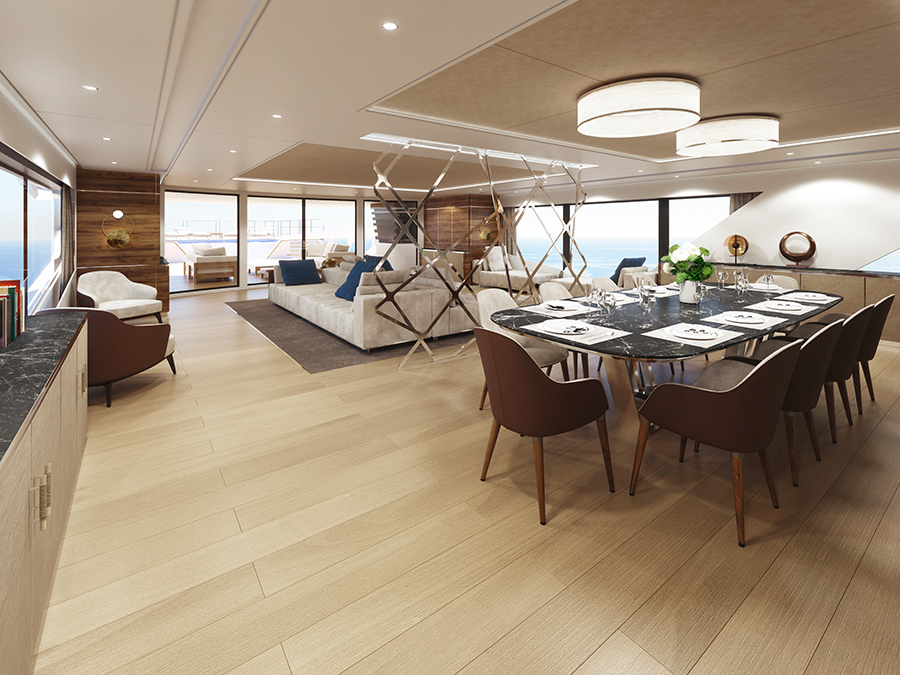 The project is based on a biomimetic concept: it's inspired by the vein structure of leaves, with stylistic features adopted both on the outer hull and in the interiors. The end result is a yacht which is able to meet all the owner's needs, even the most demanding ones.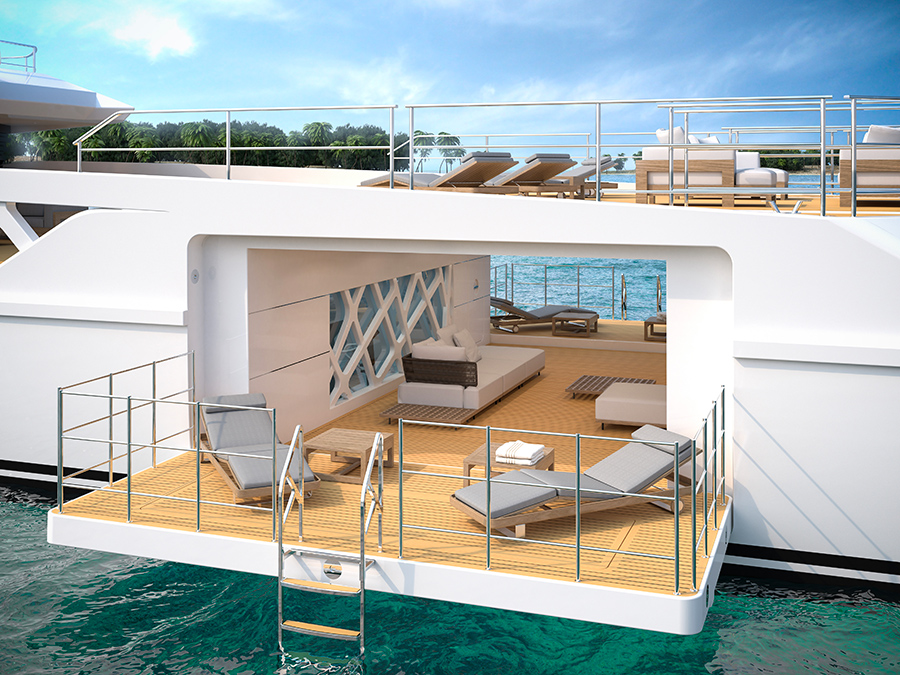 An example is the aft tender garage, which can be easily transformed into an 80m2 beach club: the terraces can be opened thus creating an 80 sqm area overlooking the sea. Area of the gym and a spa includes a sauna and Turkish bath, with natural light filtering through the transparent bottom of the swimming pool on the upper deck.
The enormous 142 m2 aft deck (typical of supply vessel) can fit a helipad or a swimming pool, with a solarium and a living area. The sun deck offers a dining area and an open-air cinema, with a folding screen.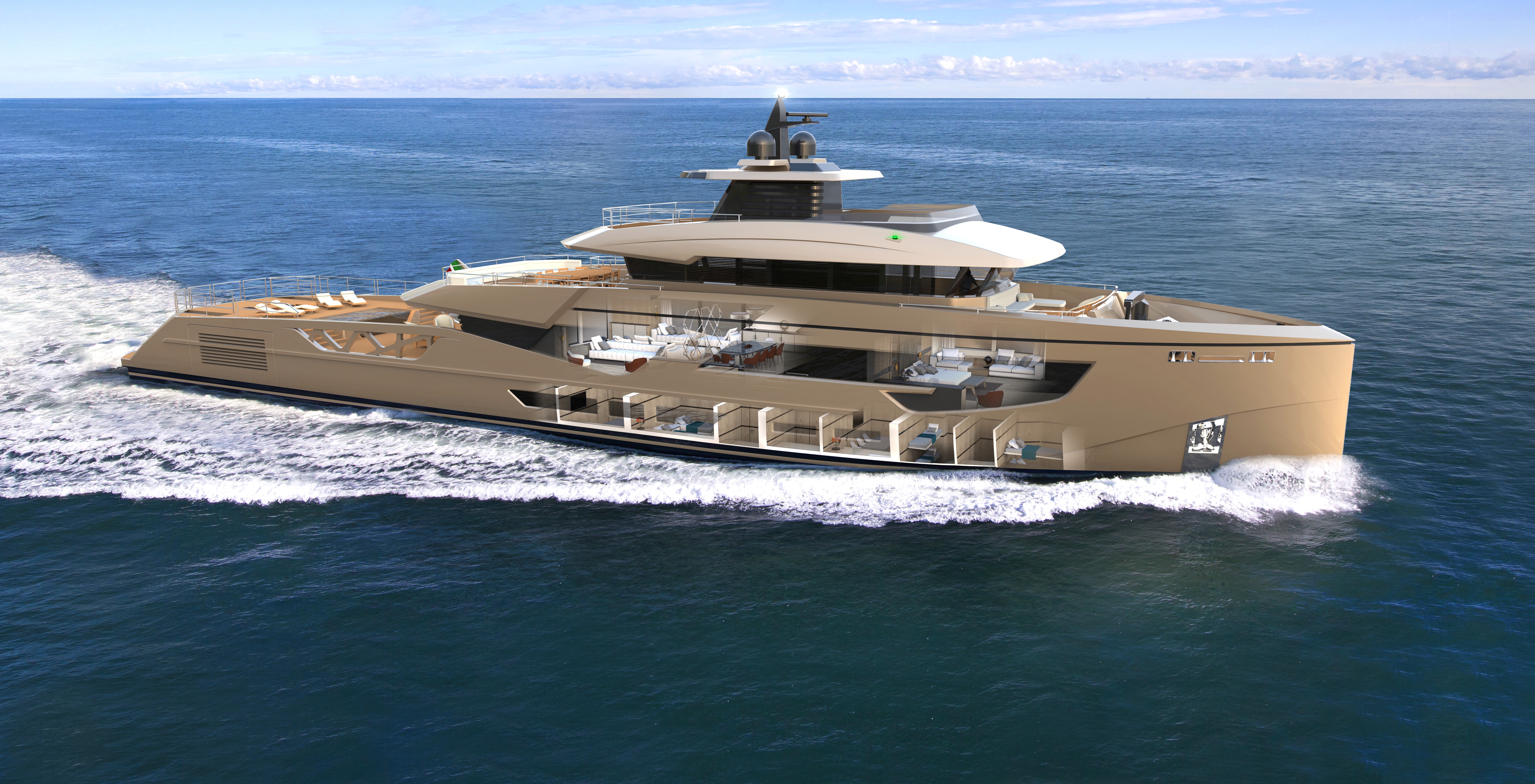 "Our vocation to explore is confirmed in the decision to offer an innovative layout with a more marked character, planned by a young designer who stands out for his creative spirit and initiative", adds Fulvio Dodich.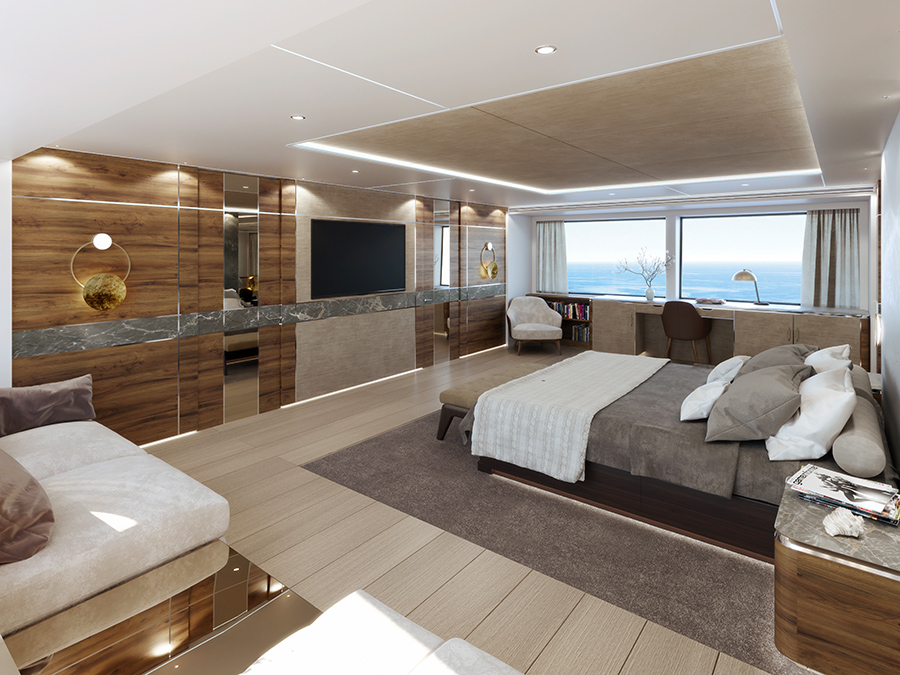 The 52-metre Supply Vessel has a central living area and an asymmetrical layout on the two sides. The sliding doors completely allow obtaining an open space of the deck and the main salon. The saloon is full of natural light via full-height windows on the hull. Forward of the main deck, the owner has a dedicated area that includes a full-beam suite, walk-in wardrobe, private study, bathroom with double access and private hammam.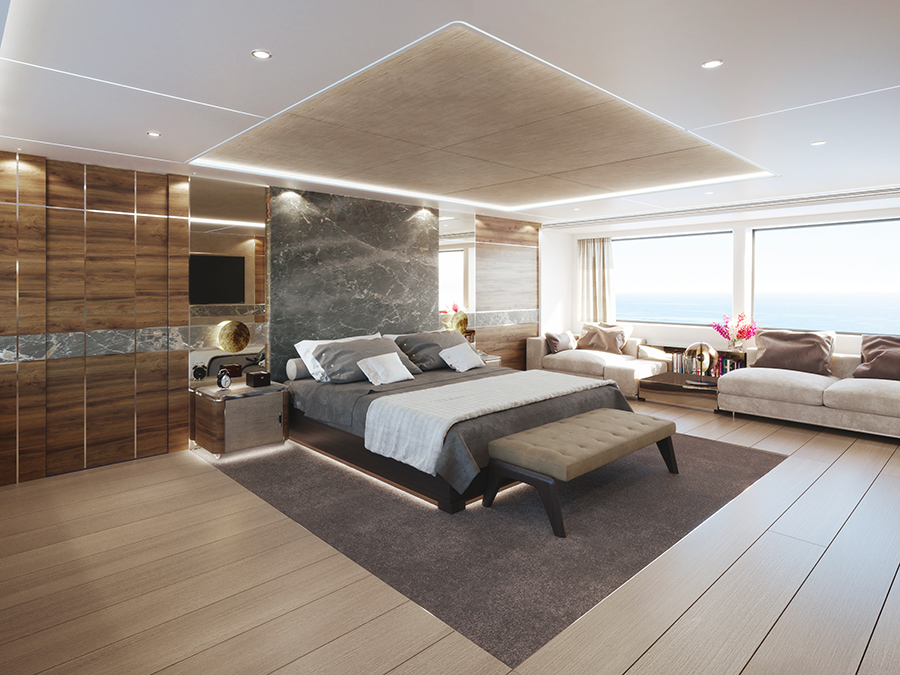 On the lower deck four double cabins, or twin cabins, can host up to 8 guests. The crew's area is located on the lower deck and separated, so they can access the guests' cabins through a service door in the laundry area, so they do not need to walk through the common areas.
@Photos by The Rosetti Superyachts Press Office