Amsterdam studio Isaac Burrough Design has revealed a 110-metre superyacht concept. Inspired by Māori guardian of the ocean 'Kiwa', this motor yacht concept was named after it.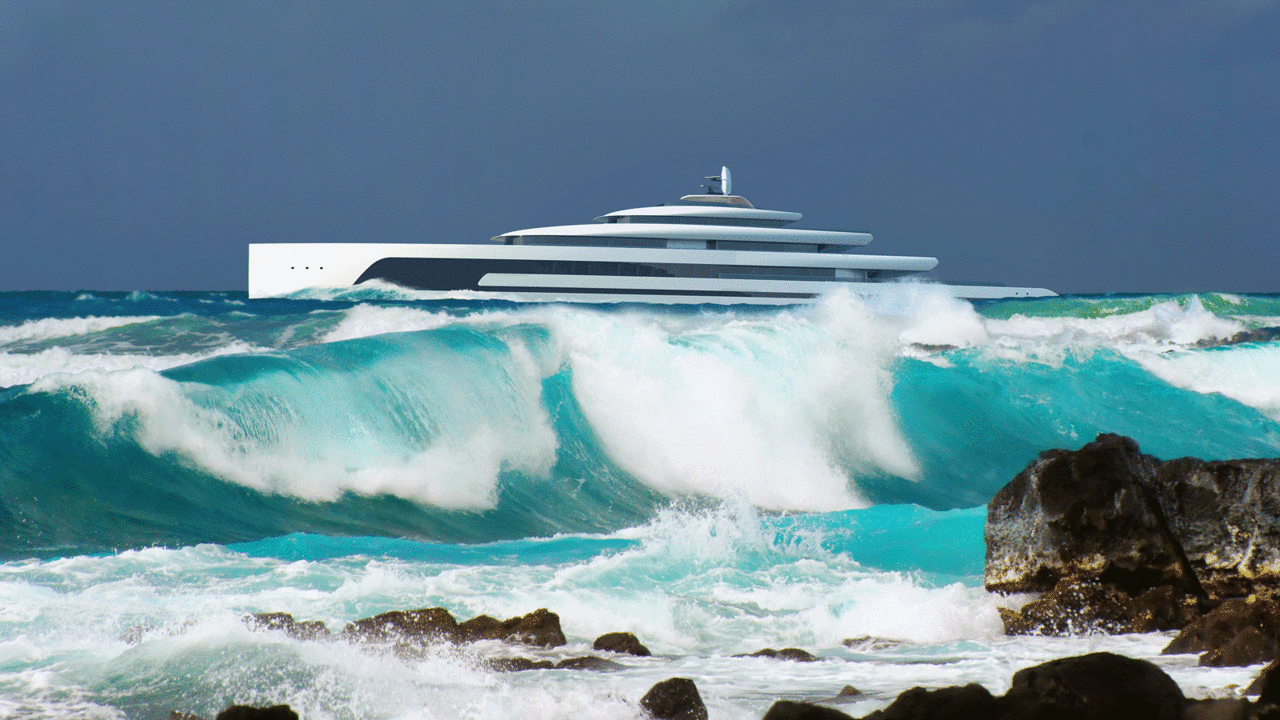 The studio, located in The Netherlands, is headed up by designer Isaac Burrough, who has a life-long passion for yachting. Since the launch of his own design studio in 2018, Burrough released five concepts to the public, most of them being below 60m, until now.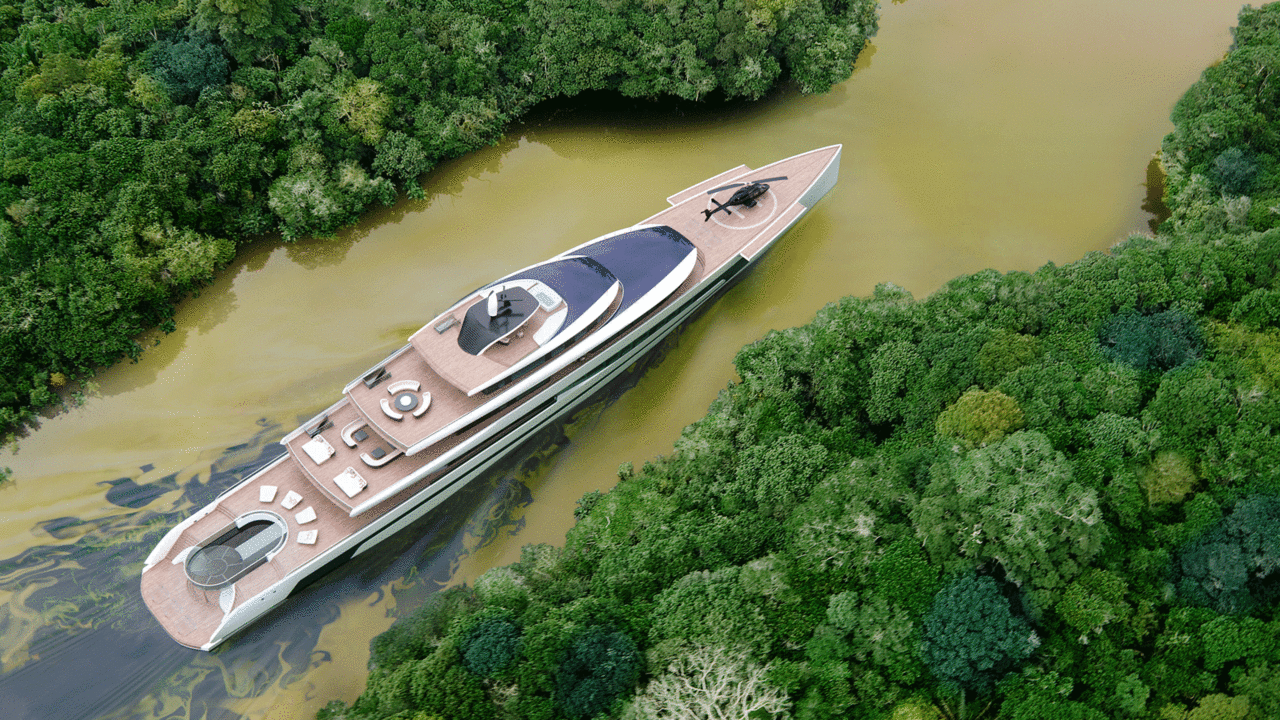 Burrough said about the project:
The intention for Kiwa was to design a yacht that is both modern and elegant. Her sleek silhouette combined with curvaceous surfaces gives grace despite her exploration capabilities. A yacht that will look sophisticated whether cruising the Mediterranean or the Arctic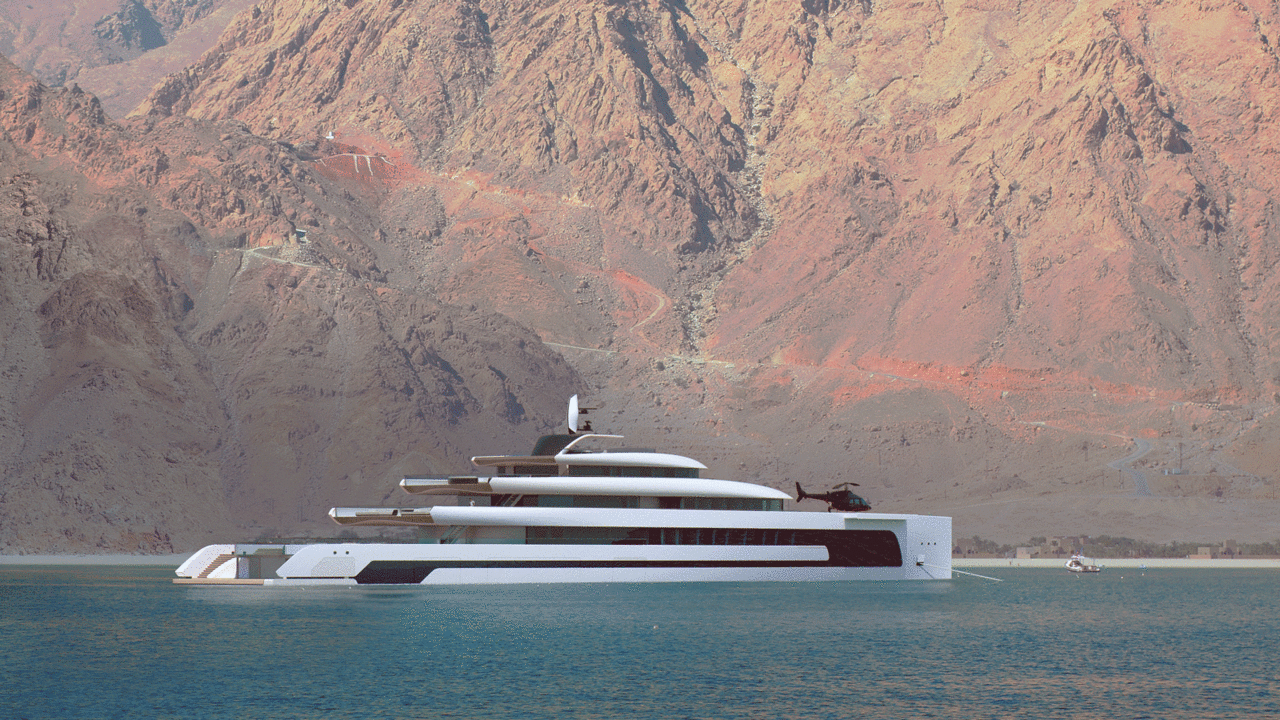 According to Burrough, the Kiwa concept "reimagines sustainable seafaring" because of its hybrid propulsion package, more than 200 m2 of solar panels and a low volume to length hull.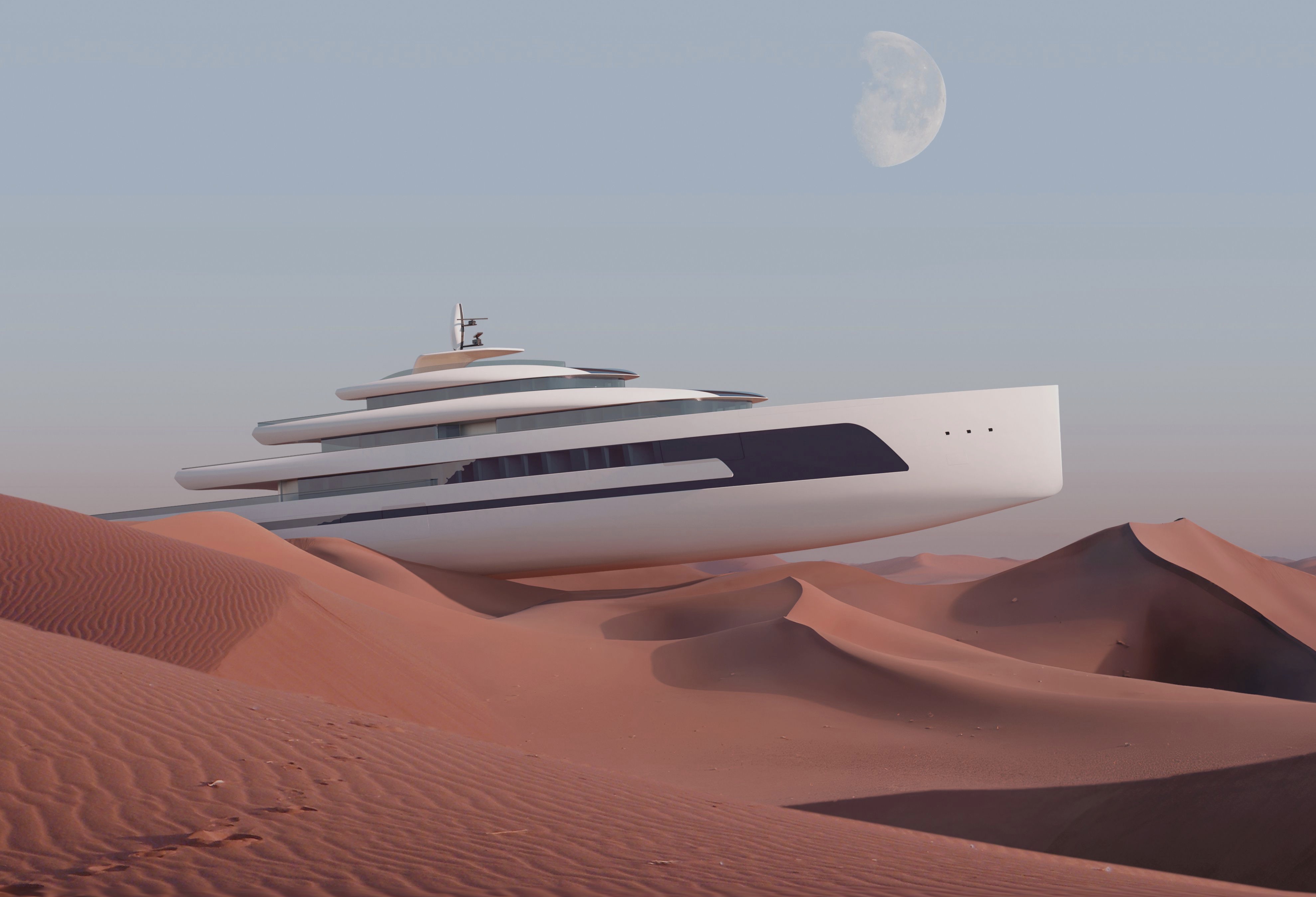 It is impossible not to notice such amazing exterior highlight of the vessel, as the glass-bottom pool that forms the centrepiece on the main deck aft. Across 175 square metres of storage space guest toys and tenders, including two guest tenders of 12 and 7 metres as well as two crew tenders of 7 metres are included. The forward helicopter pad is made for a H145 helicopter. In total 14 guests and 29 crew members can be accommodated onboard.