At the recent Monaco Yacht Show, a leading British yacht builder Sunseeker has revealed new Sunseeker 133 model. It will operate on a hybrid propulsion system developed jointly with Germany-based engines manufacturer MTU. Yacht Harbour discussed the future of hybrid propulsion engines with Darren Barnett, Marine Manager with MTU UK.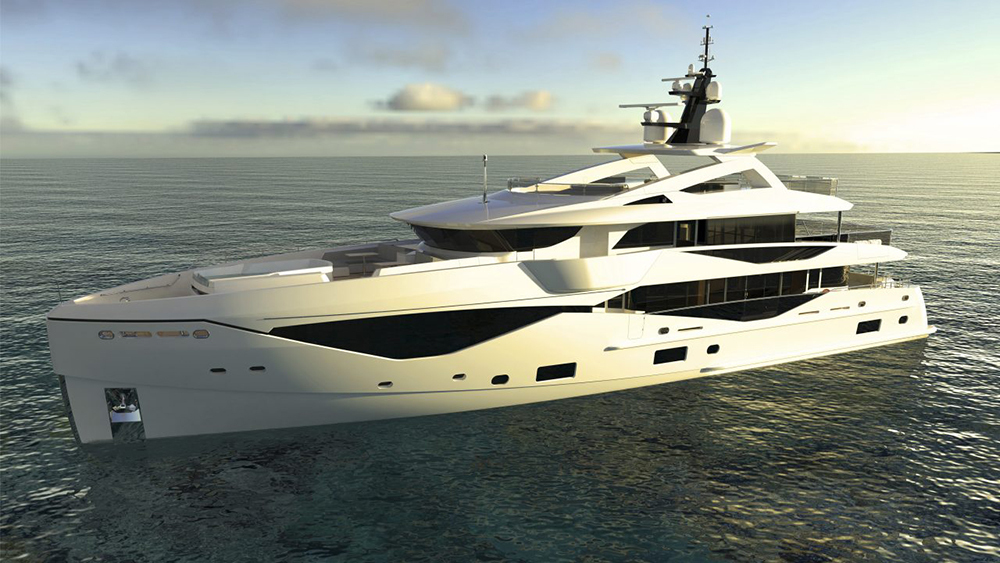 Sunseeker 133
Where does MTU decision to focus on hybrid systems for yachts come from?
MTU has been an engine supplier for many years. The company is around 110 years old. Over that time, we have specialised in manufacturing and supplying light-weight and high-speed diesel engines.
Now the time has come, when we have to be more than just an engine supplier, since the power requirements on-board yachts are getting greater. Owners of yachts want to operate them in a different way. They do not want to travel fast - they want to travel comfortably, economically and efficiently.
Therefore, the best solution to that is to offer the system that can power the vessel in different ways. Thus, it would provide both propulsion and supply of all the consumes on-board, such as air conditioning, stabilisers and other hotel loads.
Is that right, that speed is not the major concern anymore?
Yes, that is what we say. So it is not all about having the largest, most powerful engines. It is about being able to offer better experience on-board, whilst the customers spend their leisure time there.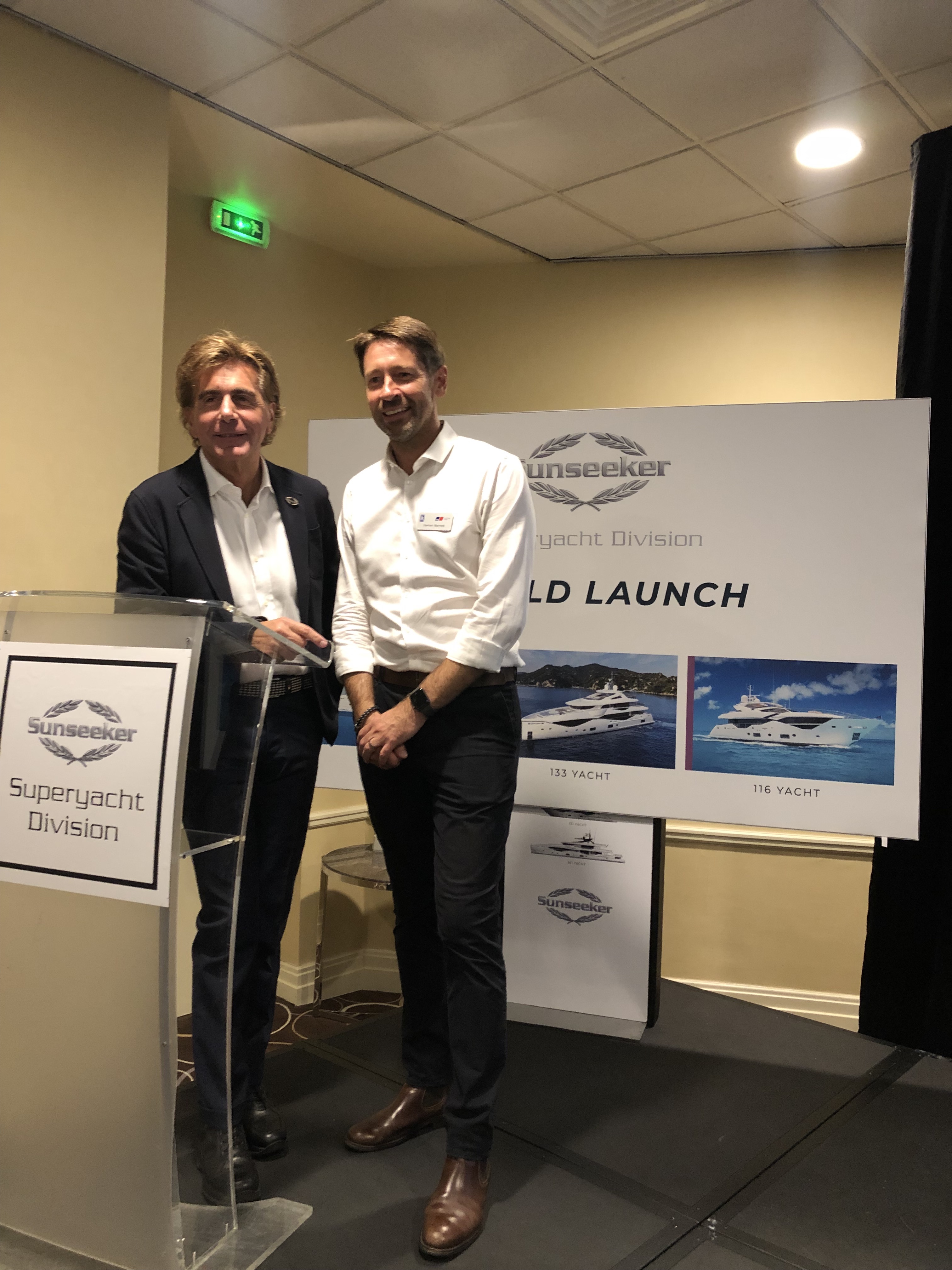 Sunseeker CEO Andrea Frabetti and Darren Barnett
What makes hybrid propulsion different from other engine systems?
Diesel engines will remain the core of propulsion systems for boats in the future. Nonetheless, what we are doing is offering systems that can power a vessel using batteries, for example. We also deploy generators to provide power for not only propulsion, but also for conventional power needs on-board.
Actually, the way all of that is linked together is a clever part, because the hybrid system itself is greater than the sum of all the components. You cannot just select components and install them into the yacht. Apparently, they need to be integrated together, so that they operate seamlessly. We believe, that there is a great future in yachting for hybrid systems.
Our approach is that we will deliver the whole scope of supply. It means, not just the engine, not just a part of it but the whole system. Thus, we are also taking full responsibility for it. Customers want to have the knowledge that the complete system will be taken care of, because with complicated systems such as this one it can get difficult.
Currently, we are developing a hybrid system jointly with Sunseeker for the Sunseeker 133 yacht. And we are looking into a modular and serialised system, since we want to have a portfolio of components to select from, such as different diesel engines and several types of batteries and generators.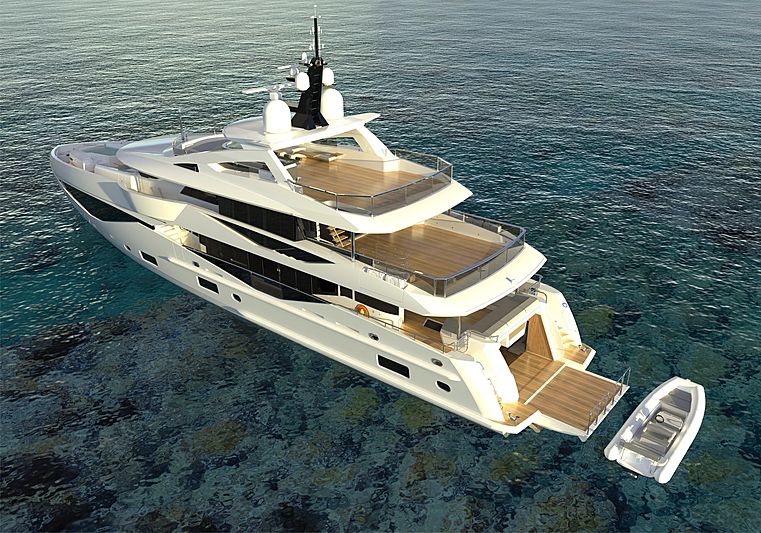 Sunseeker 133
Do you think the hybrid propulsion system you are working on could be installed on other yacht models?
The ideas is, with Sunseeker we have the first or pilot installation. Therefore, at the moment we are working on the scope of supply for the Sunseeker 133. In the future, the basis we have developed with Sunseeker will be available for other yacht builders with different diesel engines, different batteries and different generators. It will be possible to customise the system for any particular yacht.
But is the system ready for installation yet?
We are still in the development phase, but we are close to finalizing the total scope of supply. Hopefully, Sunseeker soon will be able to begin construction of the 133 yacht with the hybrid system.
Then in the future, what do you think could be the largest size of a yacht to operate on hybrid propulsion?
The serialized system we are developing with Sunseeker is aimed more at the production yacht market. Naturally, much larger yachts have much more specific requirements. However, we have done it in the past and that is what we will continue to do in the future.
Operating as a custom service, we would develop a system to meet the customer's requirements. That could be any size of yachts, up to the very largest ones. For instance, Sailing Yacht A operates on a kind of hybrid system, where MTU have supplied gensets.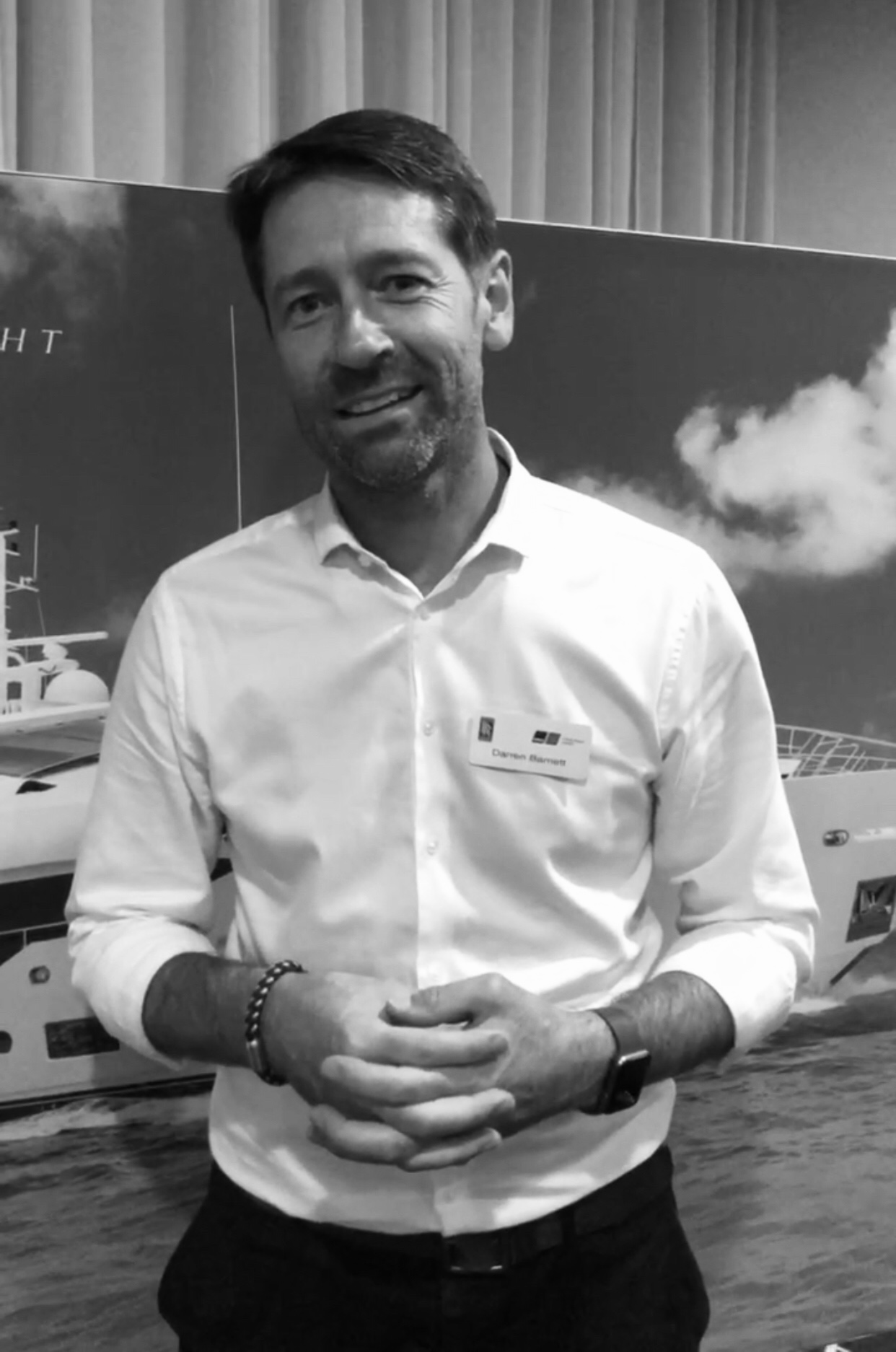 Many builders now opt for more eco-friendly engines in general. Have you noticed raising environmental awareness among yachting clients?
Yes, definitely. Owners of yachts have realised that they probably could do something to more environmentally friendly. All the large yachts are the big consumers of power. What they could do, is raising awareness of where they can be more efficient. And it is obvious, that vessels running on diesels create emissions.
Alternatively, with a hybrid system, all those large vessels could operate in harbours using batteries. It is a great benefit, that it is emission-free and completely clean. The only problem with hybrid is that for the moment people do not understand what hybrid is. It is a long process, and we are trying to educate people, what the capabilities of that system are.
What is more, when a yacht is at anchor in a small bay and the owner of the yacht wants to swim around with family, they would not want a generator running with exhaust emissions coming on to the water. The environment would much nicer if there are no diesel engines running. We see it is a great benefit.