The first hull of the newest
100 Sunreef Power
is the largest catamaran of the fleet. The shipyard even calls this model a super catamaran. Indeed, the 100 Sunreef Power is a luxury transatlantic vessel, the first of the shipyard's newest models, custom designed.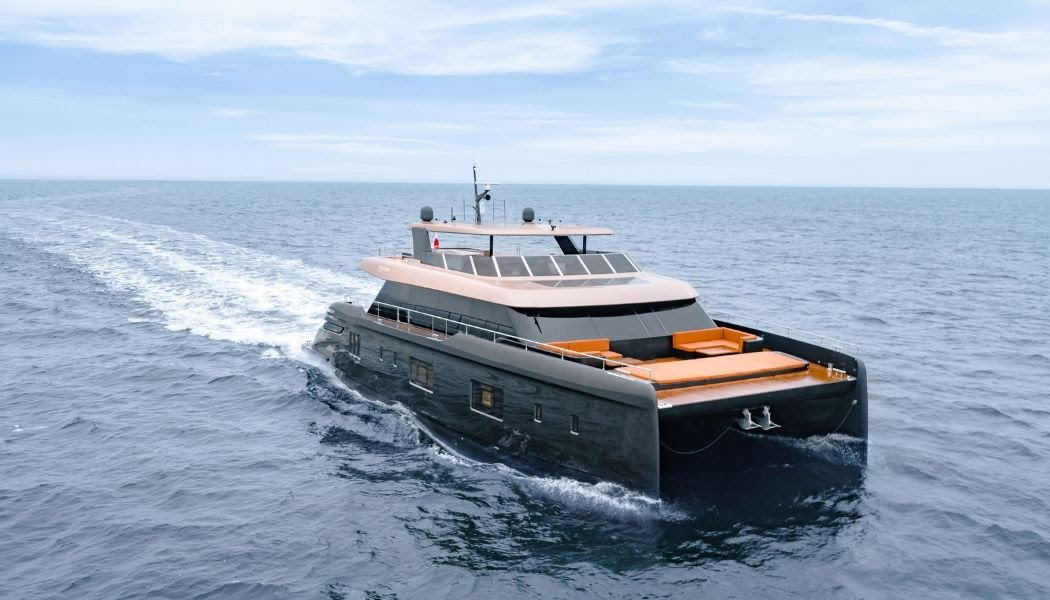 "The 100 Sunreef Power is a new addition to the Sunreef Yachts range. It features a sporty hull line, a huge open bridge and an innovative combination of garage system and aft platform. To enhance comfort and performance, our engineers have developed an innovative body shape. I believe that catamarans are under-represented in the superyacht market, but thanks to the 100 Sunreef Power project, their time has finally come, "says Yacht Design Director Agnieszka Bliźniuk.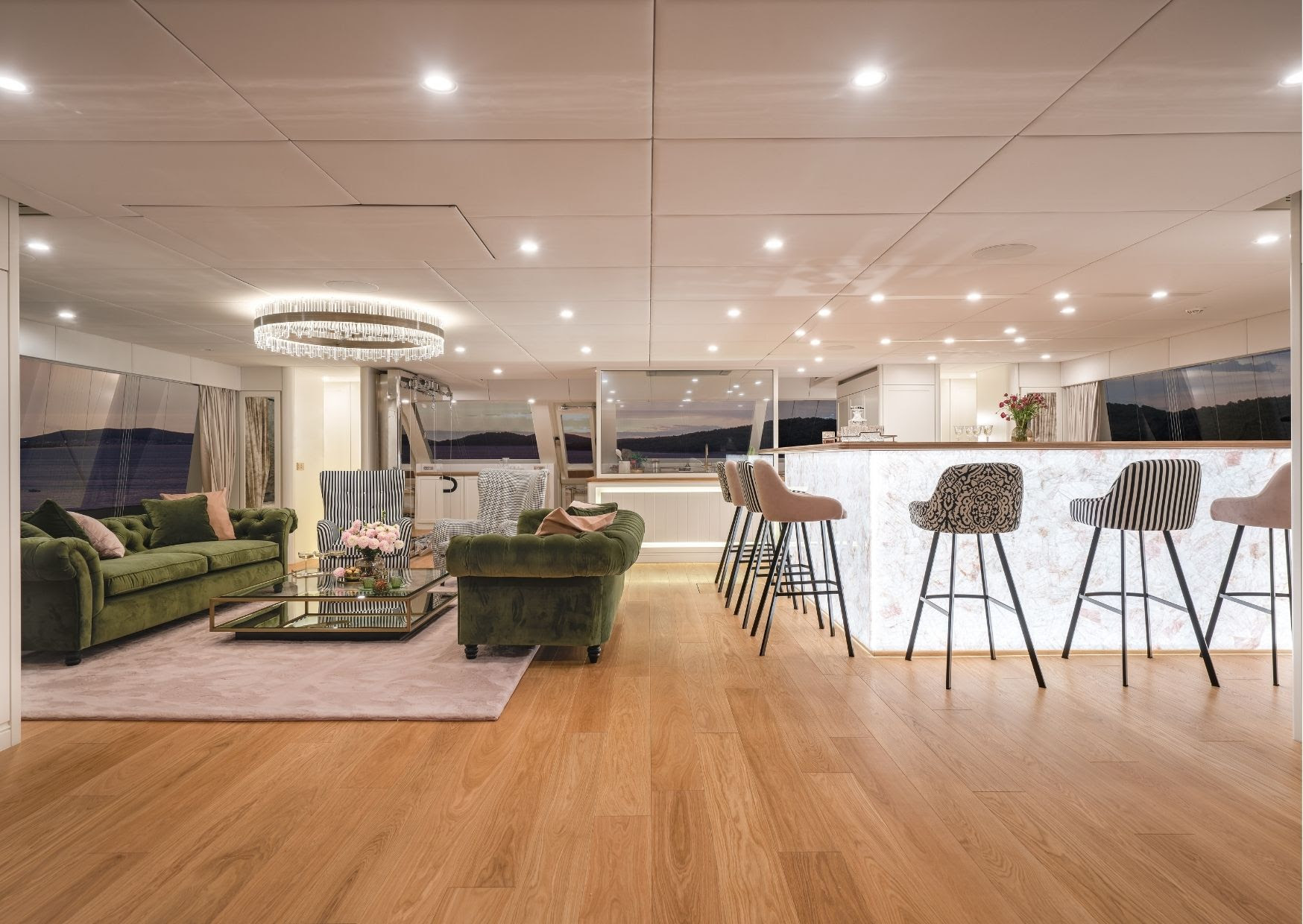 Let's take a look at the list of innovations: the 100 Sunreef Power features a state-of-the-art, energy-efficient air conditioning system and is able to provide air conditioning throughout the night without the need for generators. The catamaran's open bridge offers exceptional comfort with many seating areas including a bar and a large dining table. Guests can also enjoy the custom built spa pool.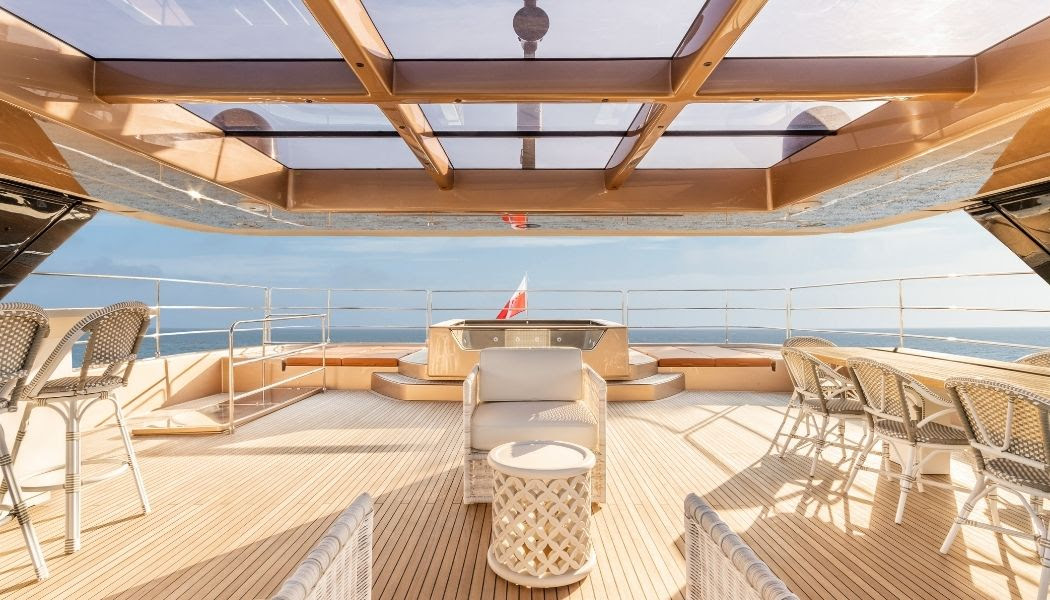 The interior is very delicate – it combines natural oak veneer, rose quartz and brass accents. This homely style of interior is repeated in all the catamaran cabins. Five large en-suite cabins are provided to accommodate ten guests.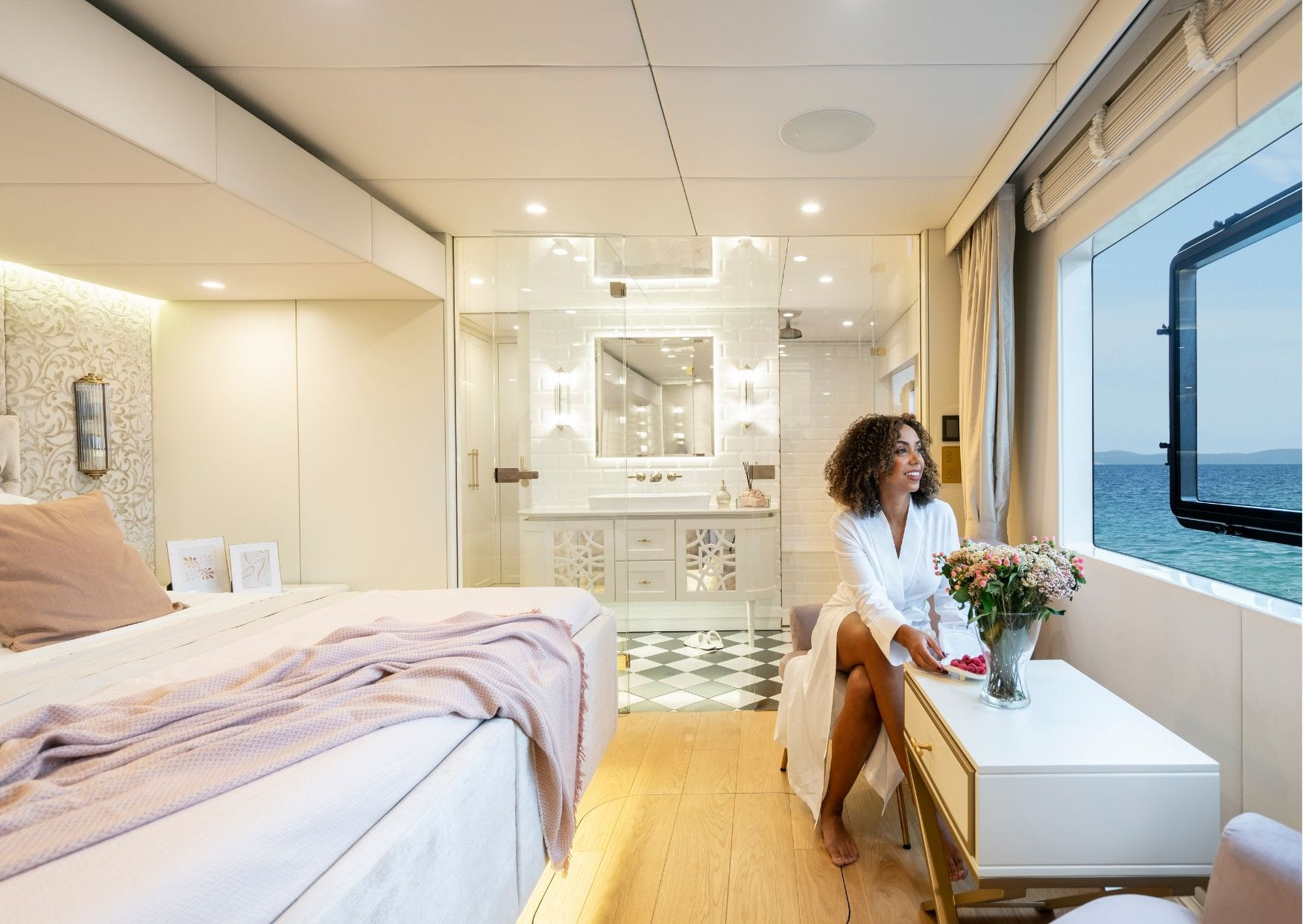 The main deck seating area consists of a large port area with a reclining 55-inch TV and a custom designed starboard drinks bar. In the bow of the saloon, there is a galley offering restaurant-grade amenities and access to the below deck cold storage. The main deck also houses a well-equipped gym with ocean views and access to an expansive bow deck.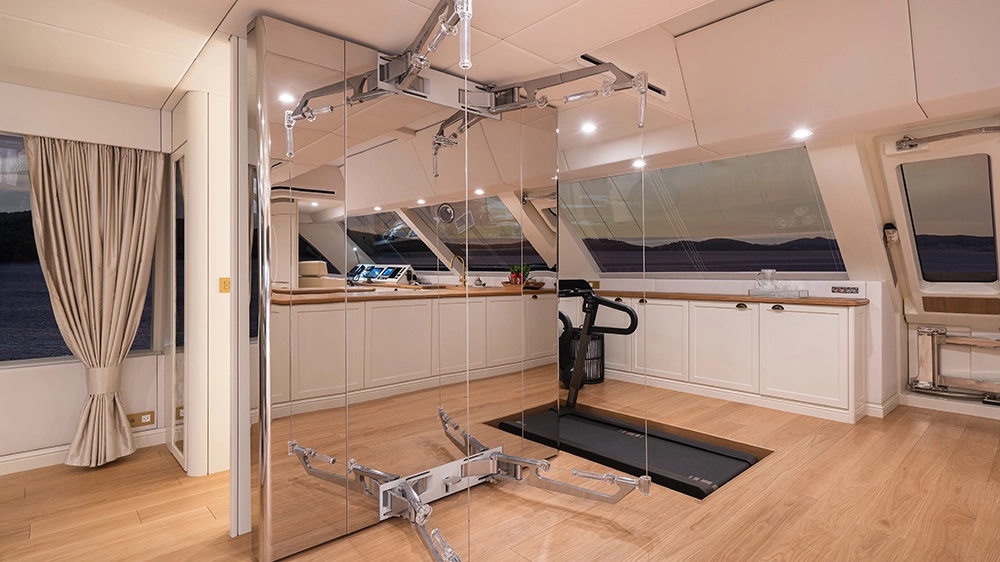 With a large panoramic glazing, the main deck saloon is an extensive and fully customizable area filled with natural light. A sliding door opens the interior lounging space wide onto the aft cockpit, inviting the outside in.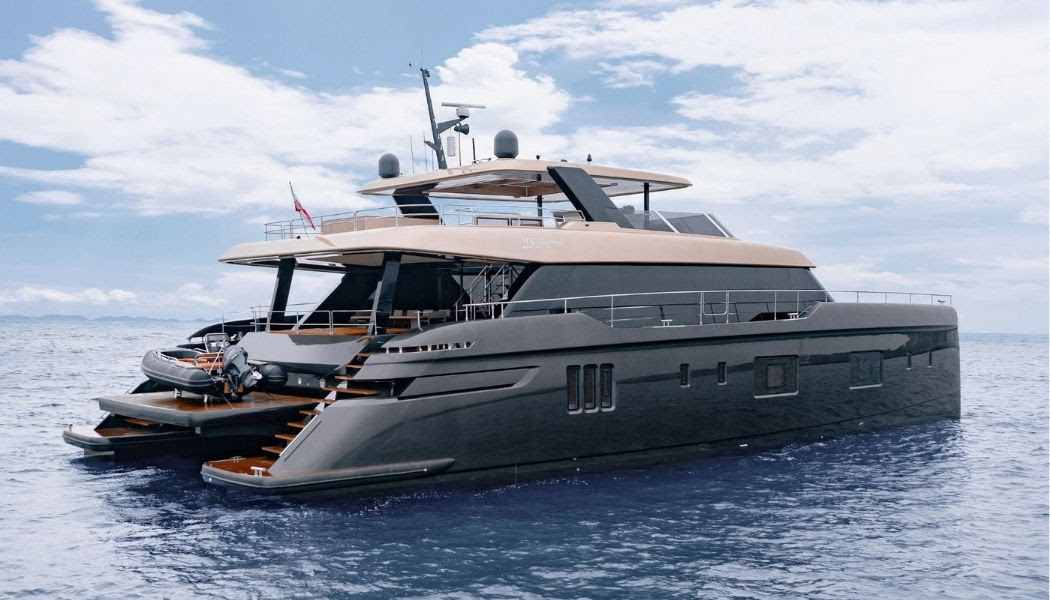 The stern cockpit of the 100 Sunreef Power uses the yacht's entire beam for a unique alfresco dining and lounging experience.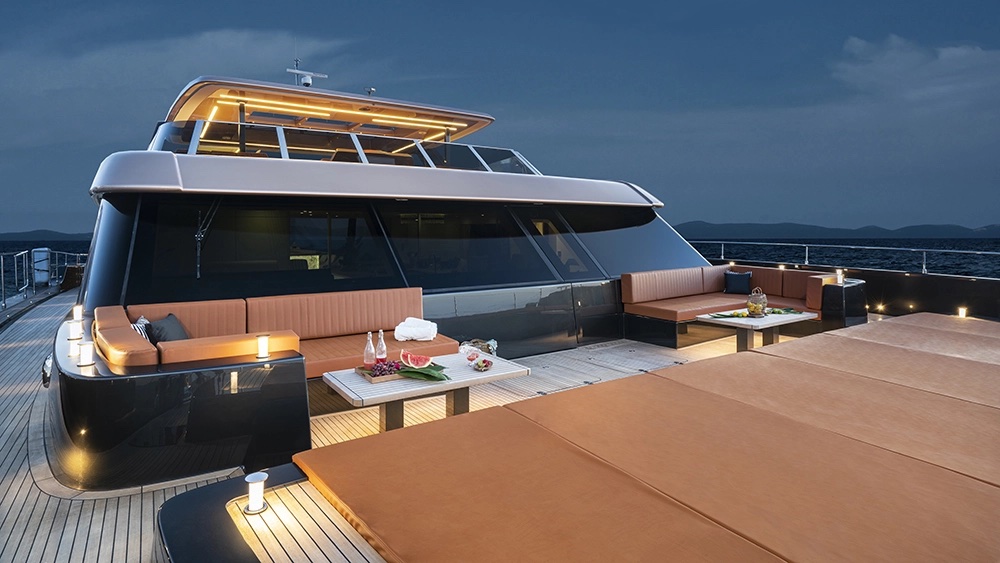 The area features a hydraulic aft platform and a garage for two large jet skis, a refueling station and a selection of water toys. The platform can be leveled with the aft skirts to create a large beach club.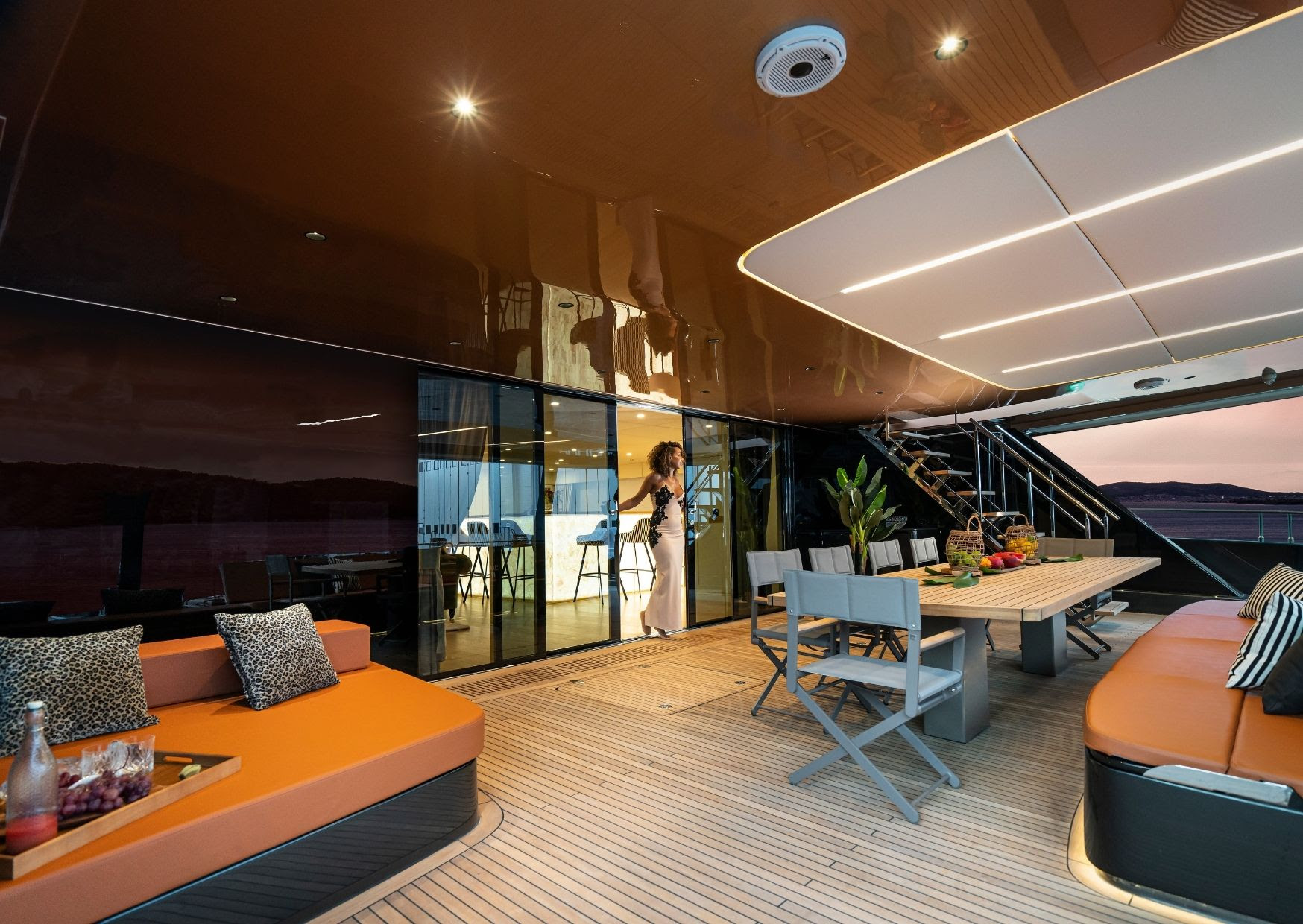 The 100 Sunreef Power provides comfortable crew accommodation in three cabins, two of which are located in the bow of the hull and one in the stern.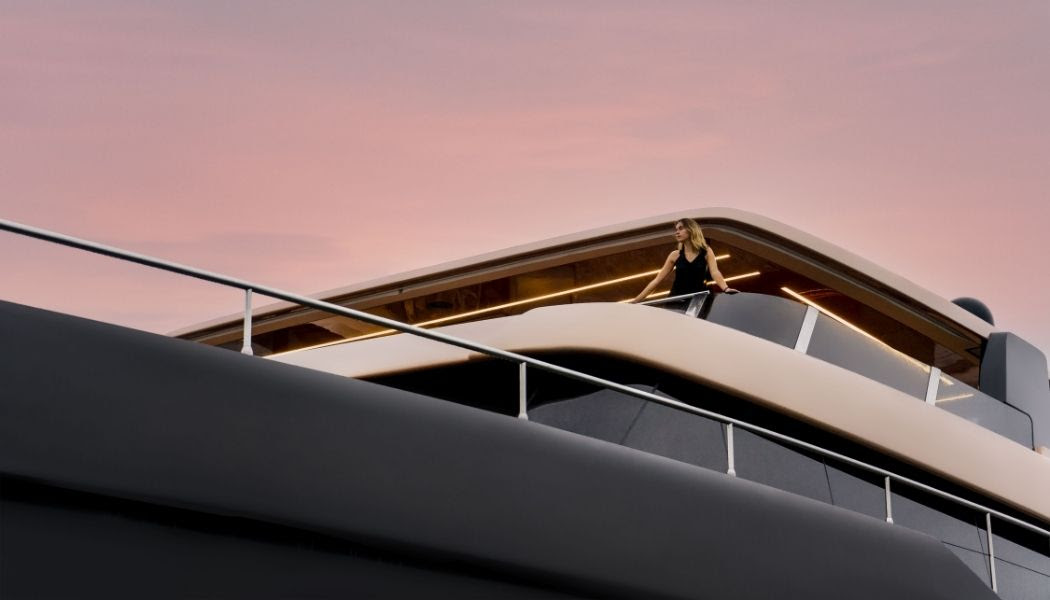 "Thanks to projects such as the 100 Sunreef Power, we are also gaining ground on the monohull-dominated superyacht scene, because today, more and more owners realize that catamarans make fantastic luxury yachts," says Francis Lapp.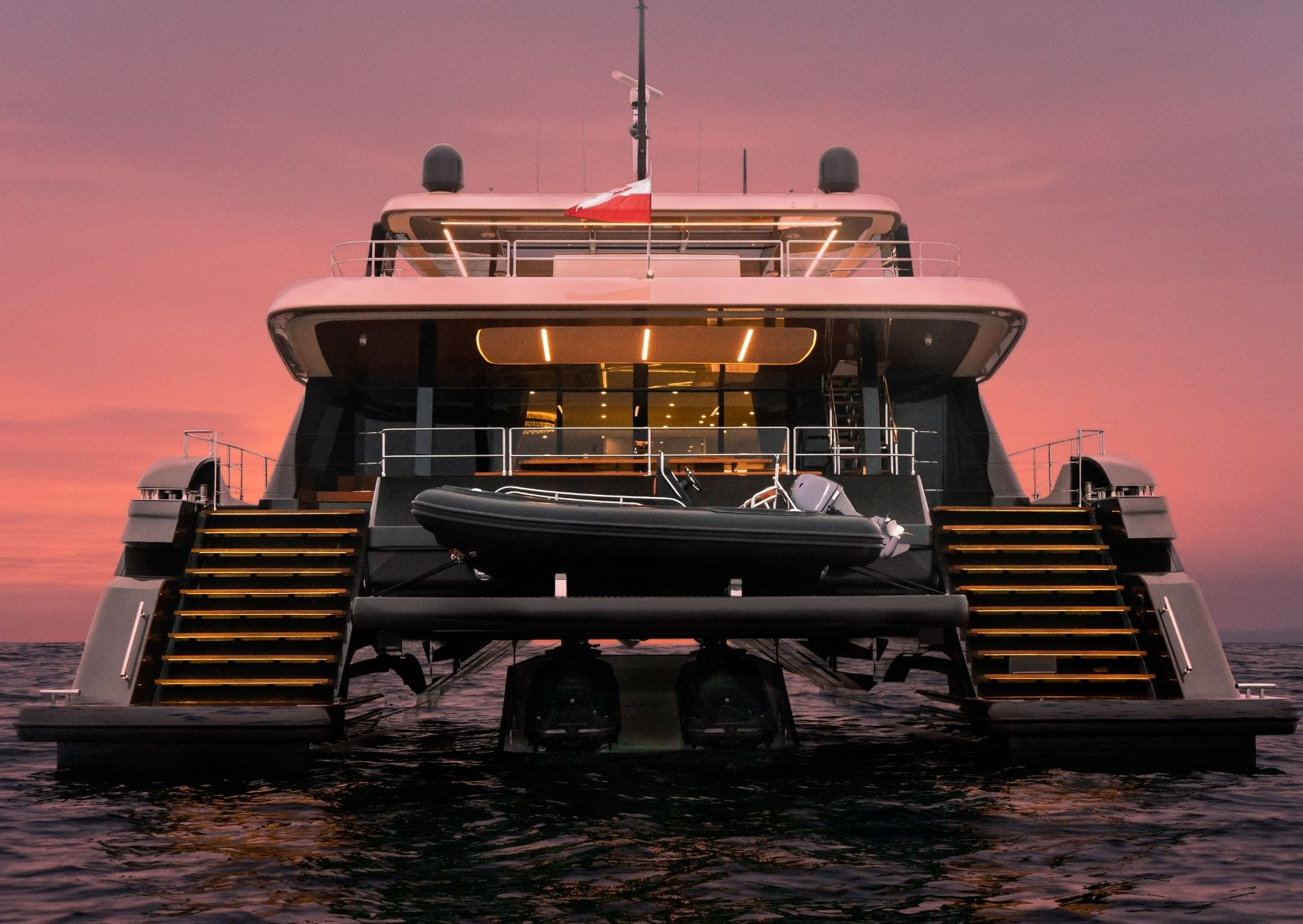 Sunreef Yachts
was founded by Francis Lapp in 2002 in Gdansk, Poland, and the shipyard has been designing and manufacturing luxury sailing and power multihulls ever since.
Credits: Sunreef Yachts