Royal Huisman has turned the 46m performance cruiser,
project 405
aka Reichel / Pugh – Nauta 151. The turning of the modern performance hull at Royal Huisman's newbuild facilities is an important milestone in the build process. It marks the start of the outfitting, during which various carefully selected and especially developed components will be fitted to ensure that this vessel will be both extremely lightweight and – compared to existing carbon composite superyachts – very competitive in regattas.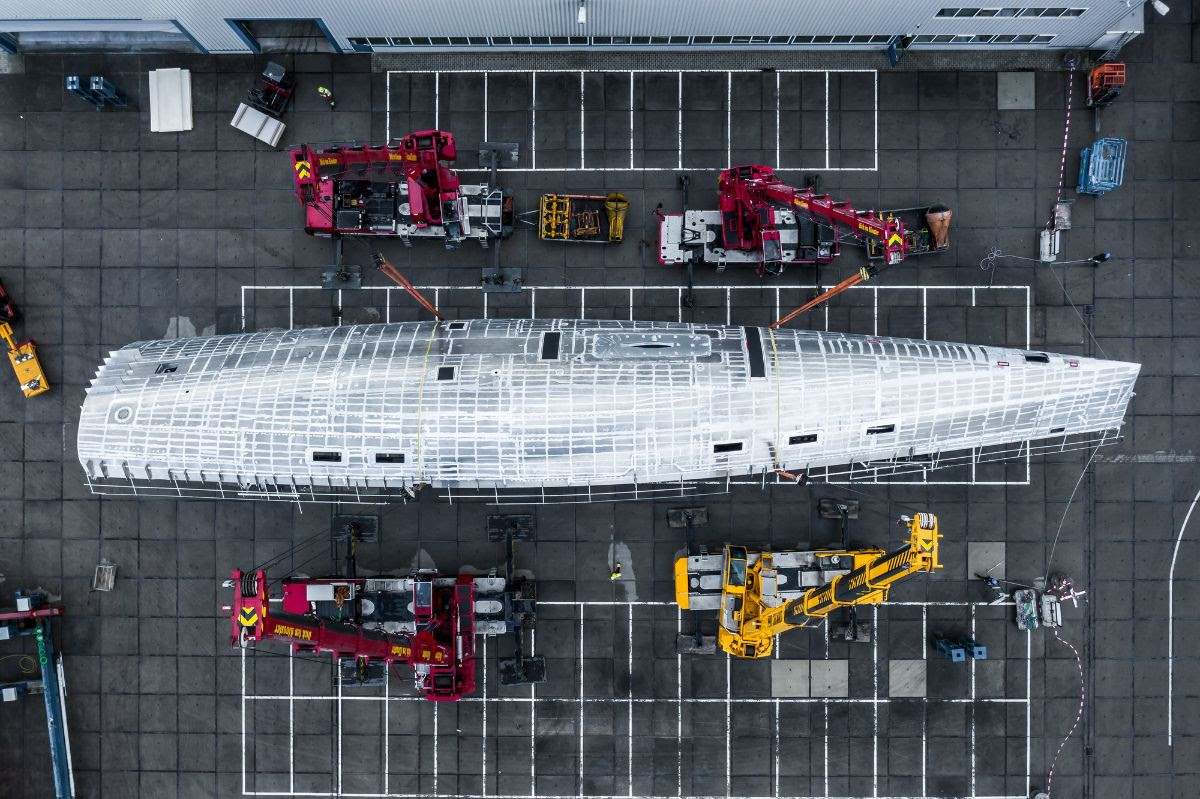 At the same time, this radical new concept will offer all the benefits associated with existing Royal Huisman yachts: comfort, low noise levels, and optimal world cruising characteristics.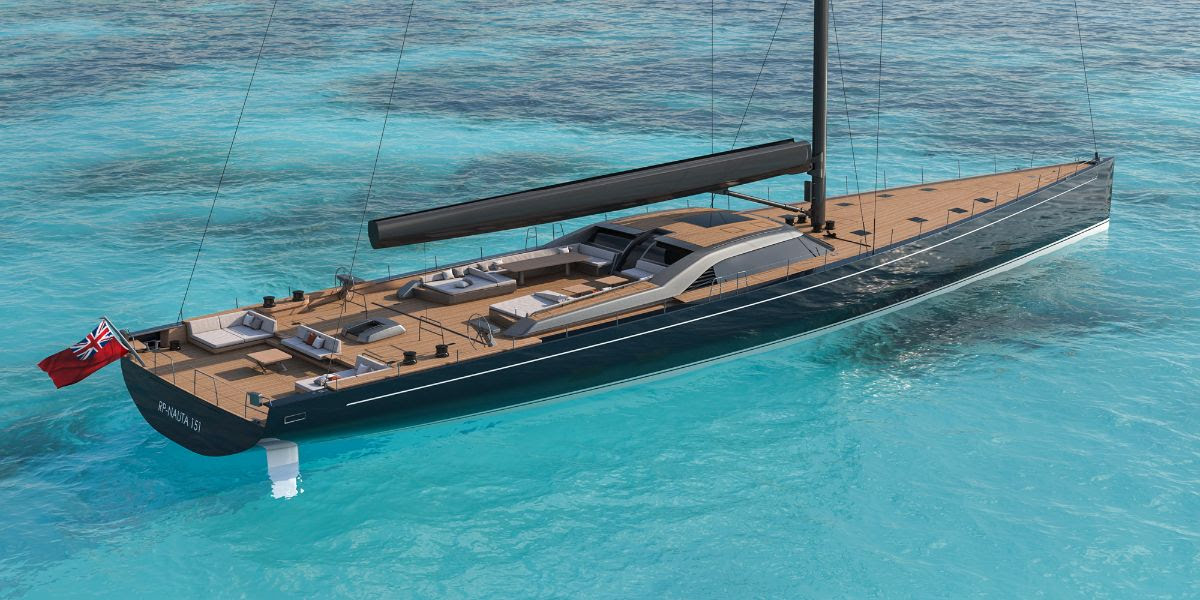 The modern and powerful hull shape of Royal Huisman project 405, with its straight bow, wide transom, and twin rudders, capably embodies the naval architecture and hydrodynamic design by Reichel / Pugh Yacht Design, who have an impressive reputation for creating high-performance designs.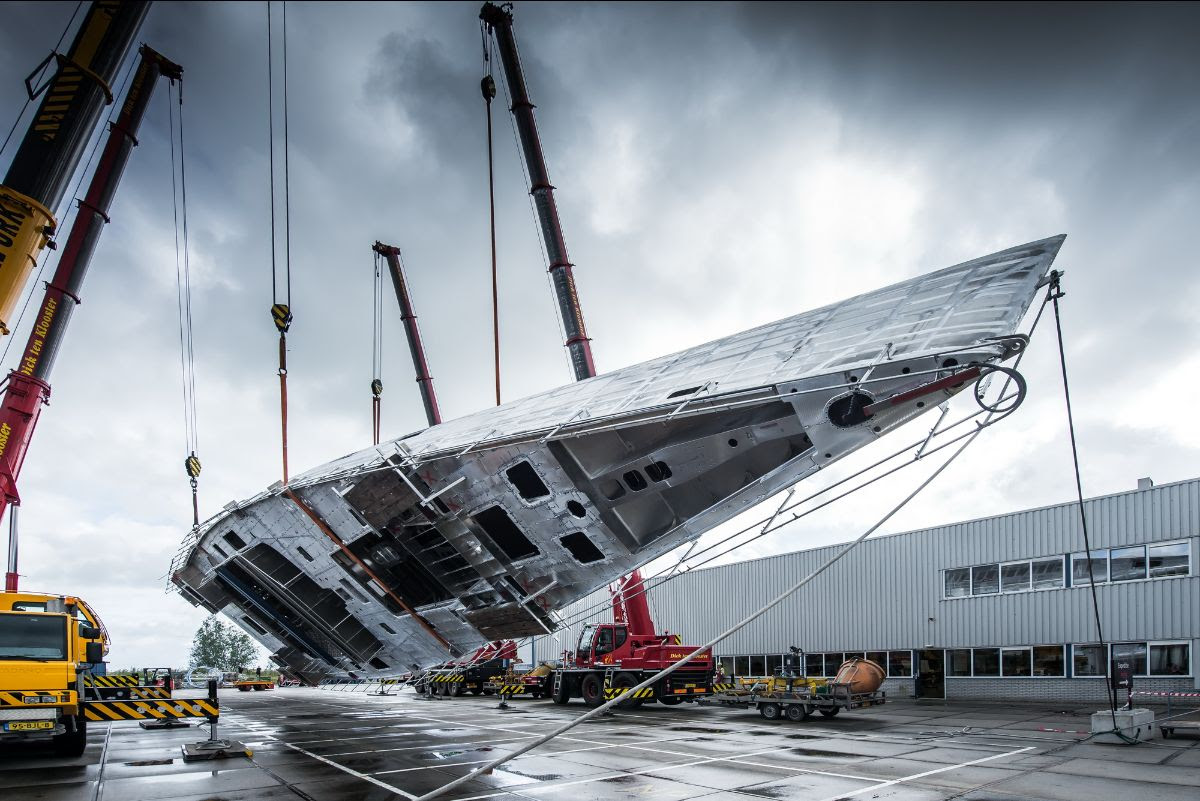 The construction on the inside is based on the optimal use of the materials. For example, the hull of project 405 is a high-grade mix of aluminum and carbon composite, utilizing a semi-automated parametric structural optimization process. During sixteen iterations that are part of the shipyard's new "Featherlight" method, the structural weight is reduced with an admirable 11% compared to conventional methods, whilst maintaining stiffness of the hull and ensuring structural integrity.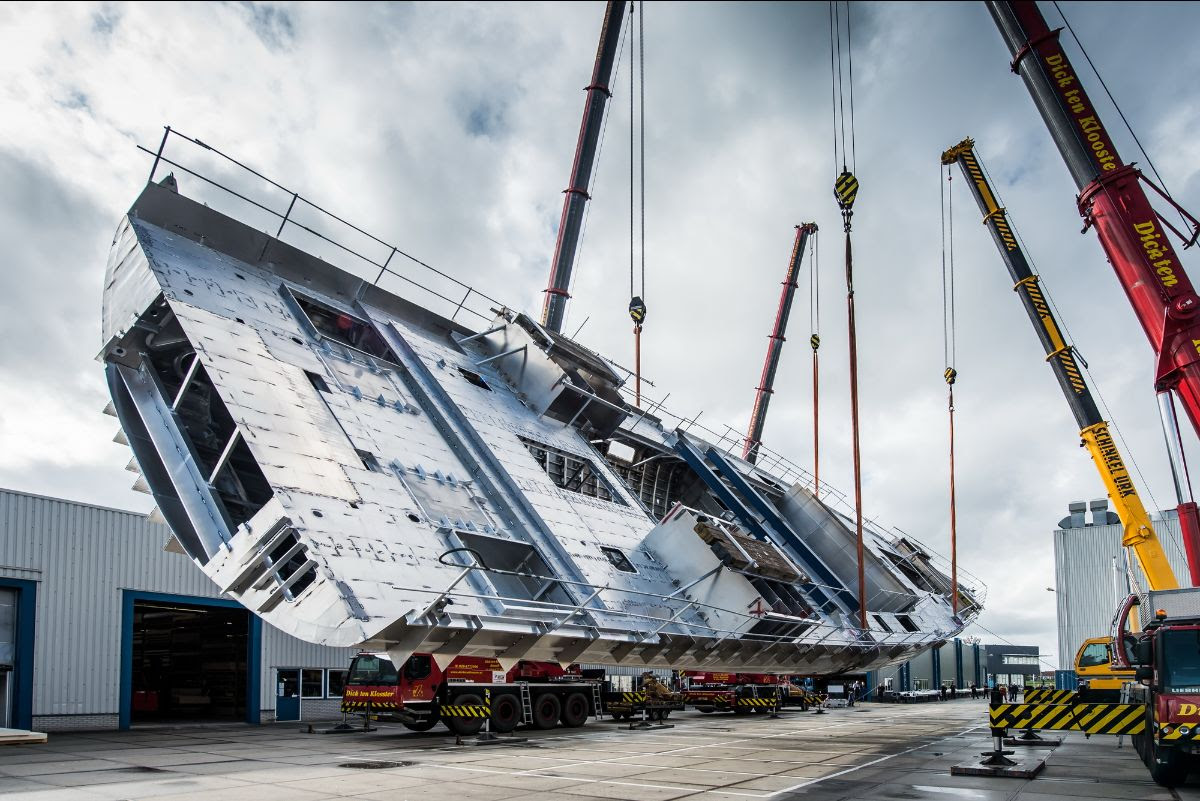 The trunk for the retractable keel, the deckhouse, guest cockpit and hardtop will all be carbon composite, and are currently being manufactured "next door", at Rondal. The shipyard's sister company is skillfully bringing to life, the intriguing shapes envisaged by Nauta Design, who are responsible for the yacht's general concept, exterior and interior design.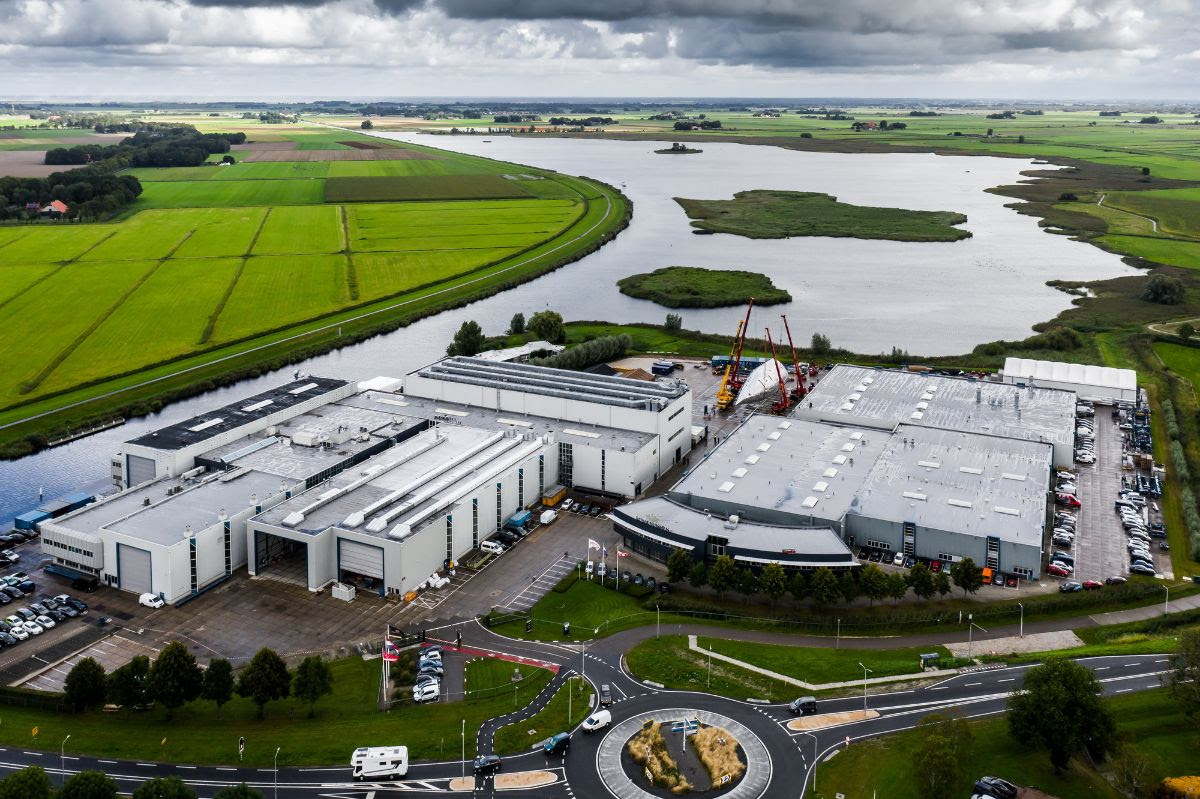 In addition, Rondal and its partners are working on optimizing the yacht's performance by applying various innovations to the yacht's integrated sail handling system, such as carbon electric captive winches, and the state-of-the-art Panamax carbon rig. The latter was developed with structured luff sails in mind from the outset: reducing the load on the hardware means that the rig can be significantly lighter, as well. This will be the first large newbuild yacht to launch with a configuration based on this method of rig design and engineering.
Royal Huisman project 405 will be delivered to her owners in 2022.
Royal Huisman
is a Dutch shipyard established in 1884 in Ronduite, building and refitting custom luxury sailing and motor yachts at its shipyard in Vollenhove, the Netherlands.
Credits: Royal Huisman