Feadship announced that the
Project 1011
has left the shipyard in Makkum. The yacht passed Amsterdam and is now waiting for her sea trials in the North Sea. Designed by Sinot Yacht Architecture & Design and Azure Yacht Design, the yacht boasts a clean-cut exterior with a distinctive vertical bow, presenting a purposeful personality.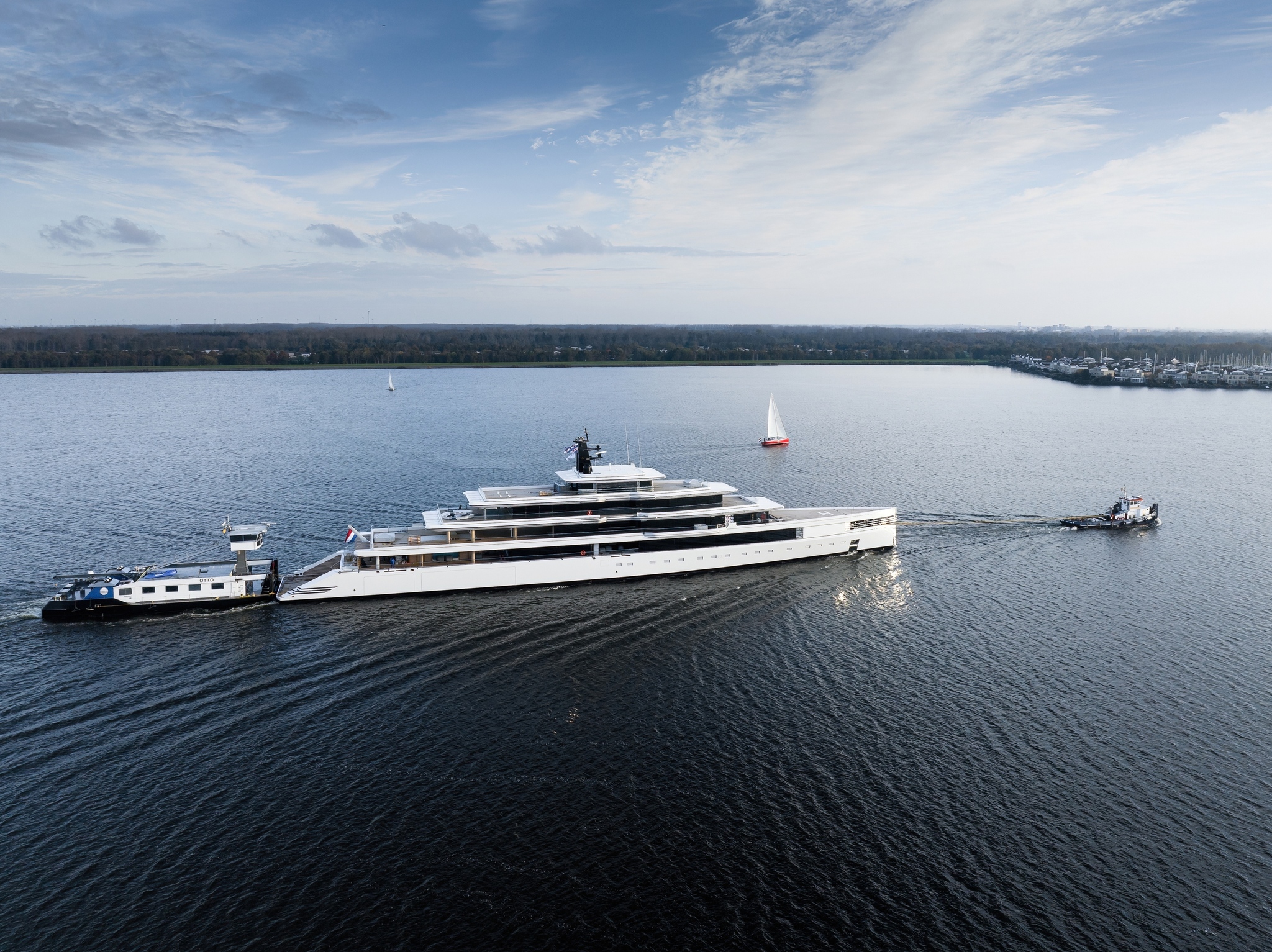 Crafted for a seasoned owner intimately involved in the 103-meter endeavor, Project 1011 represents a revolutionary leap in design and engineering. Boasting an extraordinary 1,100 square meters of exterior glass, the yacht integrates twenty sliding doors, twelve glass windbreaks, four outdoor hot tubs, and a main deck swimming pool spanning its entire height.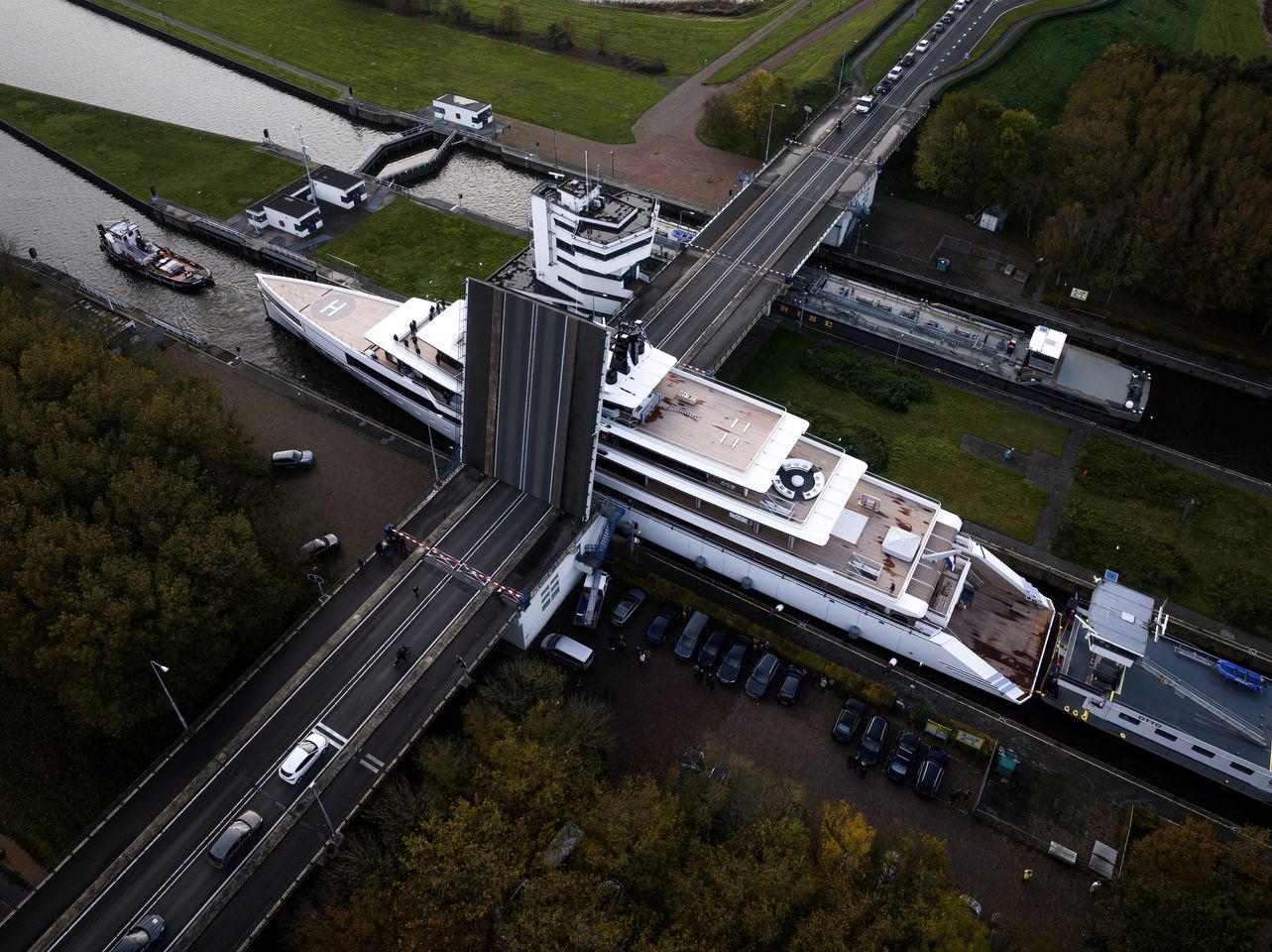 The forward helipad cleverly conceals a helicopter hangar, and functionality is further enhanced by eight hull doors, including the largest tender garage door ever seen on a Feadship.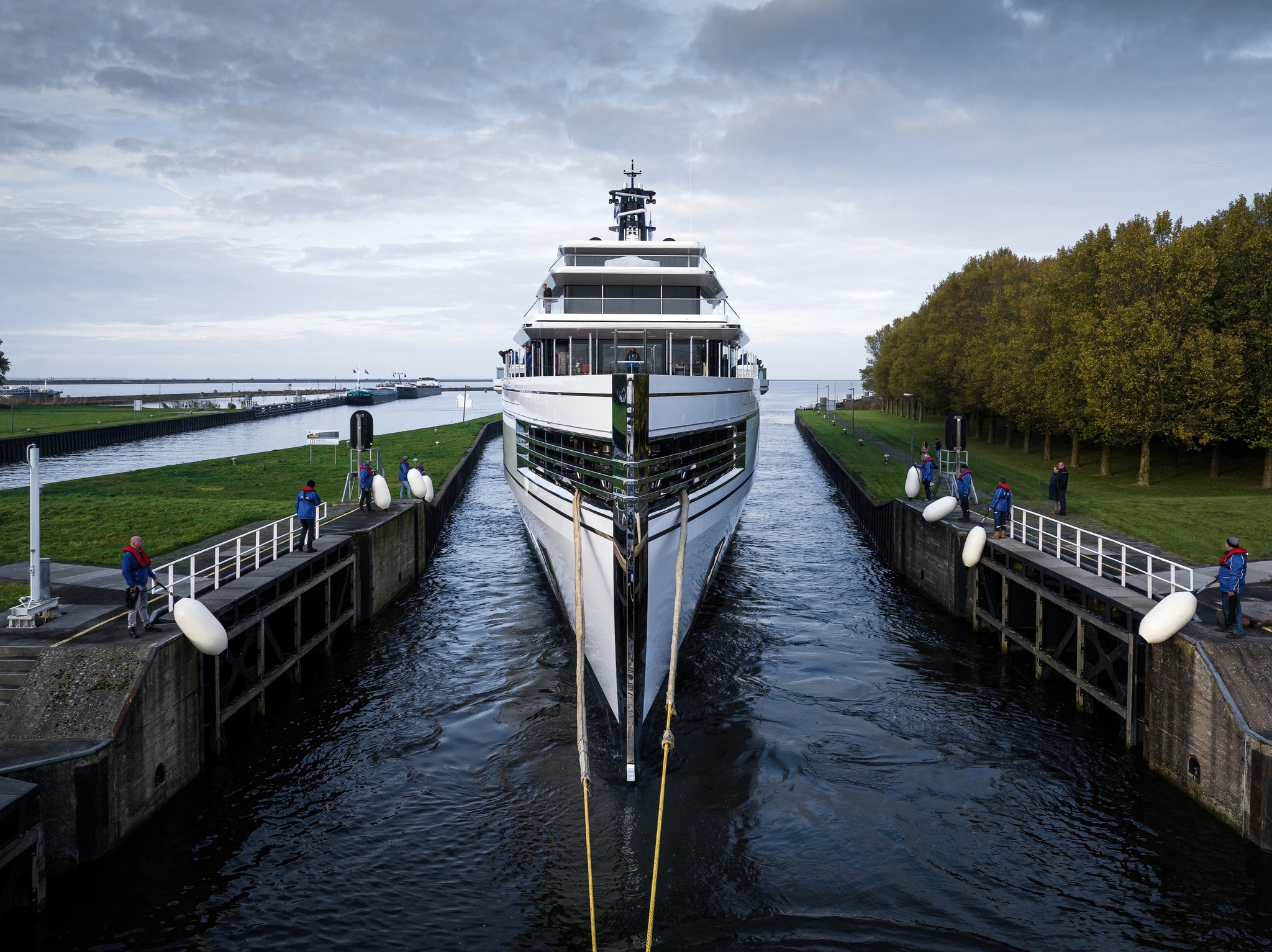 Navigating challenging requirements, such as mirroring amenities from the owner's previous 6,000GT yacht within half the volume, Project 1011 shines in its space utilization and innovative solutions.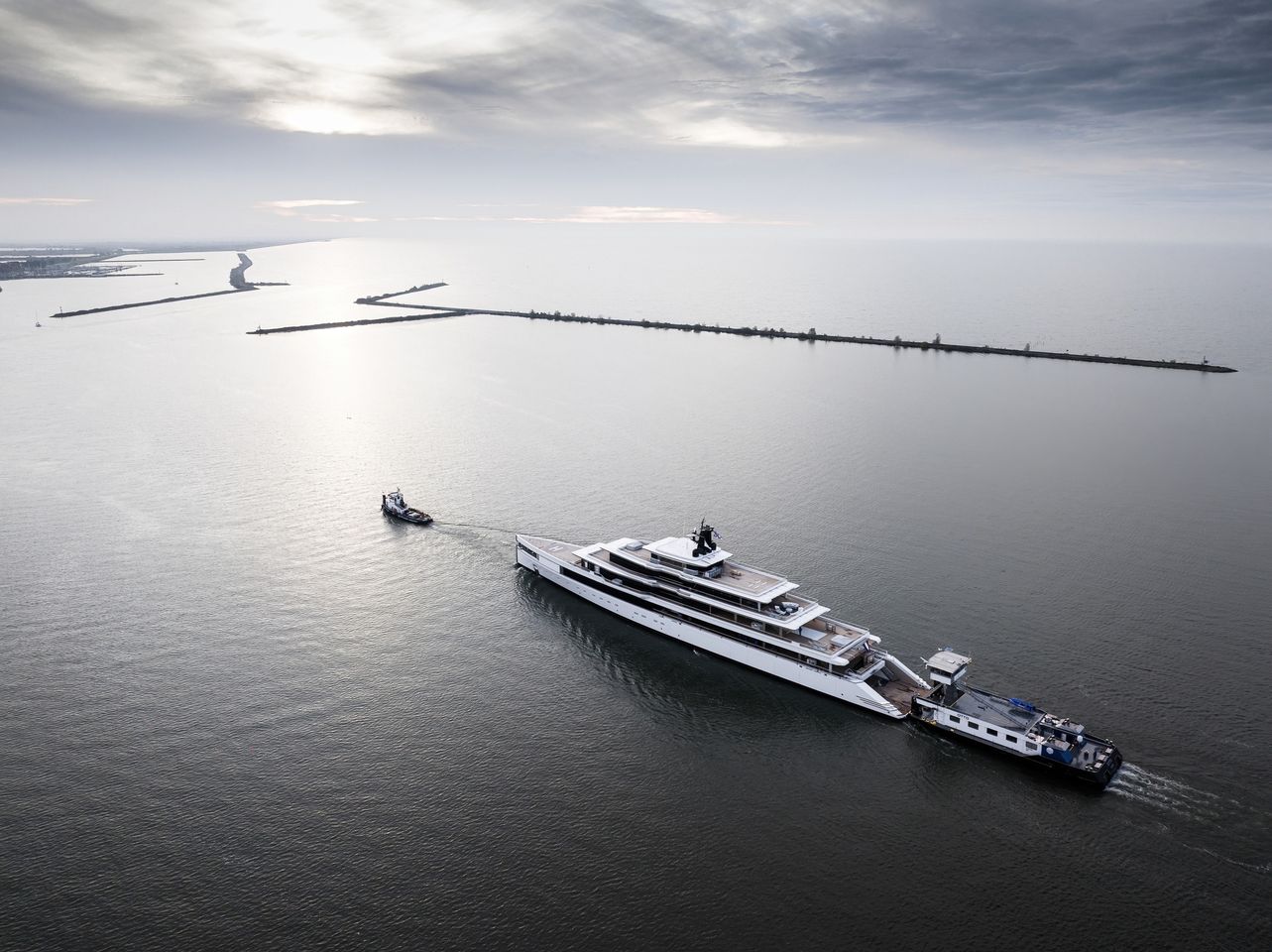 Based in the Netherlands and with roots dating back to 1849,
Feadship
was formed as a group in 1949 as a marketing partnership between six Dutch shipyards, de Vries Lentch, Van de Stadt, Witsen & Vis, Akerboom, De Vries Scheepsbouw and Van Lent Shipyard, and De Voogt Naval Architects. Feadship is well-known as one of the Netherlands' most elite yacht builders and delivers superyachts from 50–100+ meters in length.
Credits: Feadship Facebook