Hot Lab is a yacht design studio created in 2004 by young partners, Antonio Romano, Michele Dragoni and Enrico Lumini, that since then has been engaged with such brands as Baglietto, Heesen, and Fincantieri.

Left to right: Michele Dragoni, Antonio Romano and Enrico Lumini.
This interview with Antonio was recorded in the middle of his trips between Milan, Istanbul, and Monaco. He talked to Yacht Harbour about his cultural roots, challenges of doing business in Italy, the studio's current projects, plans to expand into other luxury products and… he disclosed what his favorite car is.

Since you've just returned from Turkey, how is the business going there?
Hot Lab has become increasingly popular in Turkey after we delivered the refit project for the 43-meter
Keyla
that belongs to a very important Turkish family. We have three in-build yachts in Istanbul commissioned by our private clients. Two of them are under construction at Yildiz Shipyard and the third one is both exterior and interior design for the 68-meter M/Y
Day's
built at AES Yacht. Besides, we've just started the 55-meter project called Nacré, which is our fourth in-build project in Turkey and the first for
Sarp Yachts
. The business is good. Yachting culture has developed a lot among local owners and shipyards.Turkish yards are now able to produce top-level quality leisure vessels.

M/Y Keyla interior by Hot Lab. In 2014 this collaboration between the Milanese studio and RMK Marine won the Best Rebuilt Yacht at World Superyacht Awards.
The "made in Italy" trademark has become kind of a cliché nowadays, and yachting is not an exception. How do you benefit from your Italian roots and still manage to differentiate yourself from other Italian studios?
From the Ancient Roma to Renaissance, beautiful cathedrals and palazzos surround us. So, art is in our blood. That is why the best part of furniture firms is located in Italy and the best part of supercar builders too. By the way, our partner Michele Dragoni has a background in car design and the other partner, Enrico Lumini is an architect. So, our private customers, as well as international shipyards appreciate the Italian way of doing design. However, Hot Lab is one of the few studios in this country having seven yachts in-build this year.
We find ourselves so well positioned on the market because we put a stress on the technical part of our designs. We don't claim to be artists. We are professional designers. And we believe that this combination of Italian style and world-class technical expertise is our formula of success.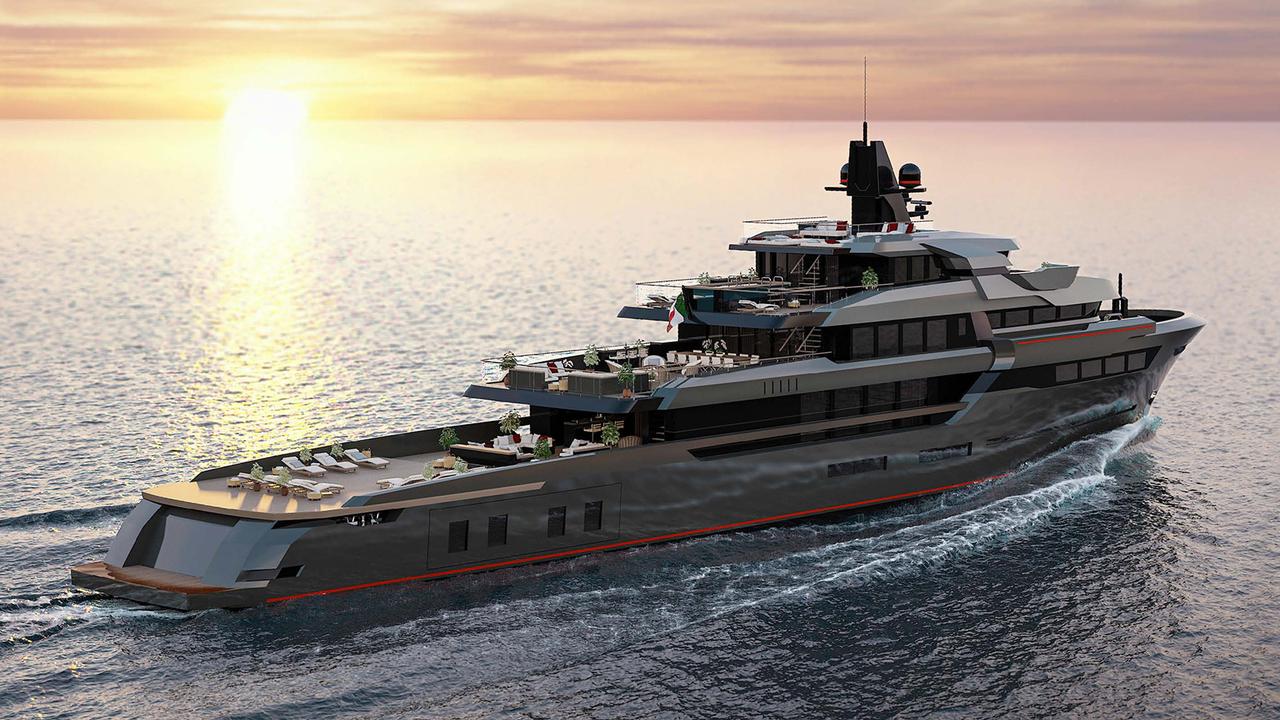 VSY 67m explorer project: exterior and interior design by Hot Lab
You have various designs inspired by contemporary or vintage automobiles, such as the Baglietto V-Line concepts. Would you be ready to go even further and embark on a crossover project launched by a premium car brand?
That would be lovely! As we work on our projects, the main inspiration comes from the automotive world, because it is at the forefront the in terms of research and design solutions. So, there is an idea to create something new. And we have already started something, but it is a little secret of mine at the moment.
Then, what's your favorite car?
Ferrari F40. It is a masterpiece of the 80s.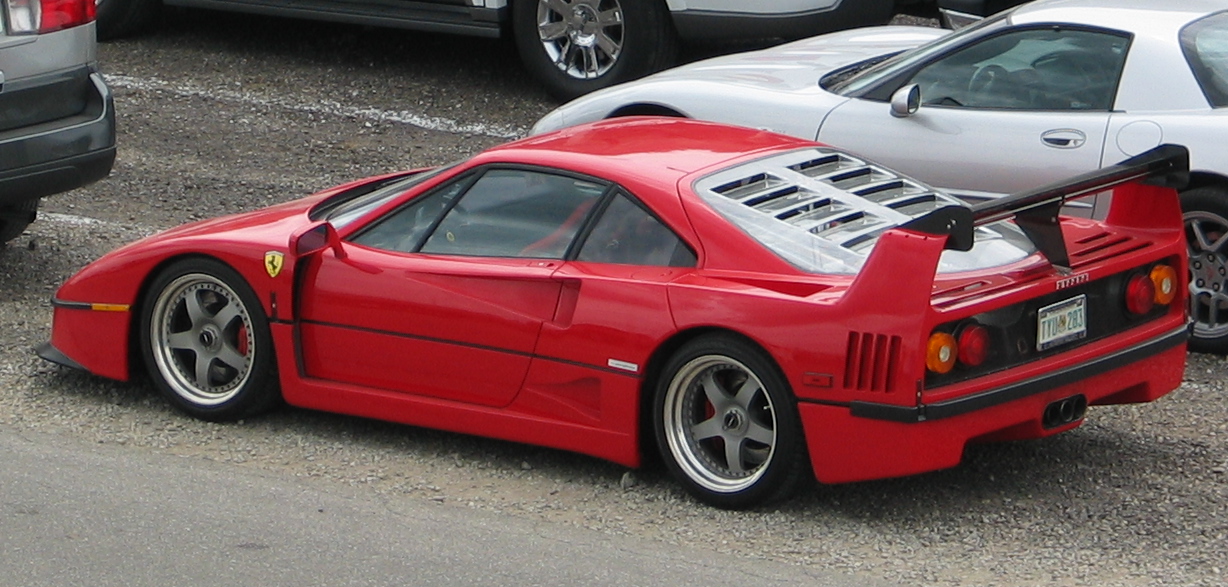 Ferrari F40
By the way, your our 50-meter Ipanema echoes the Ferrari lines and its signature red hue. This year the boat made it to the final of WSA. What were the main challenges for you in this project?
Ipanema
started four years ago as the project M50 for Mondomarine shipyard. Our client liked her early exterior design and didn't request any major changes to it. However, he chose that particular red color. And the red is not so easy to apply to such a big yacht. As a result, the red and white colors of the hull and superstructure are intentionally kept apart. Perhaps, you cannot see it in the picture, but there is always a black line that separates the two colors. And in reality, it creates a very powerful effect.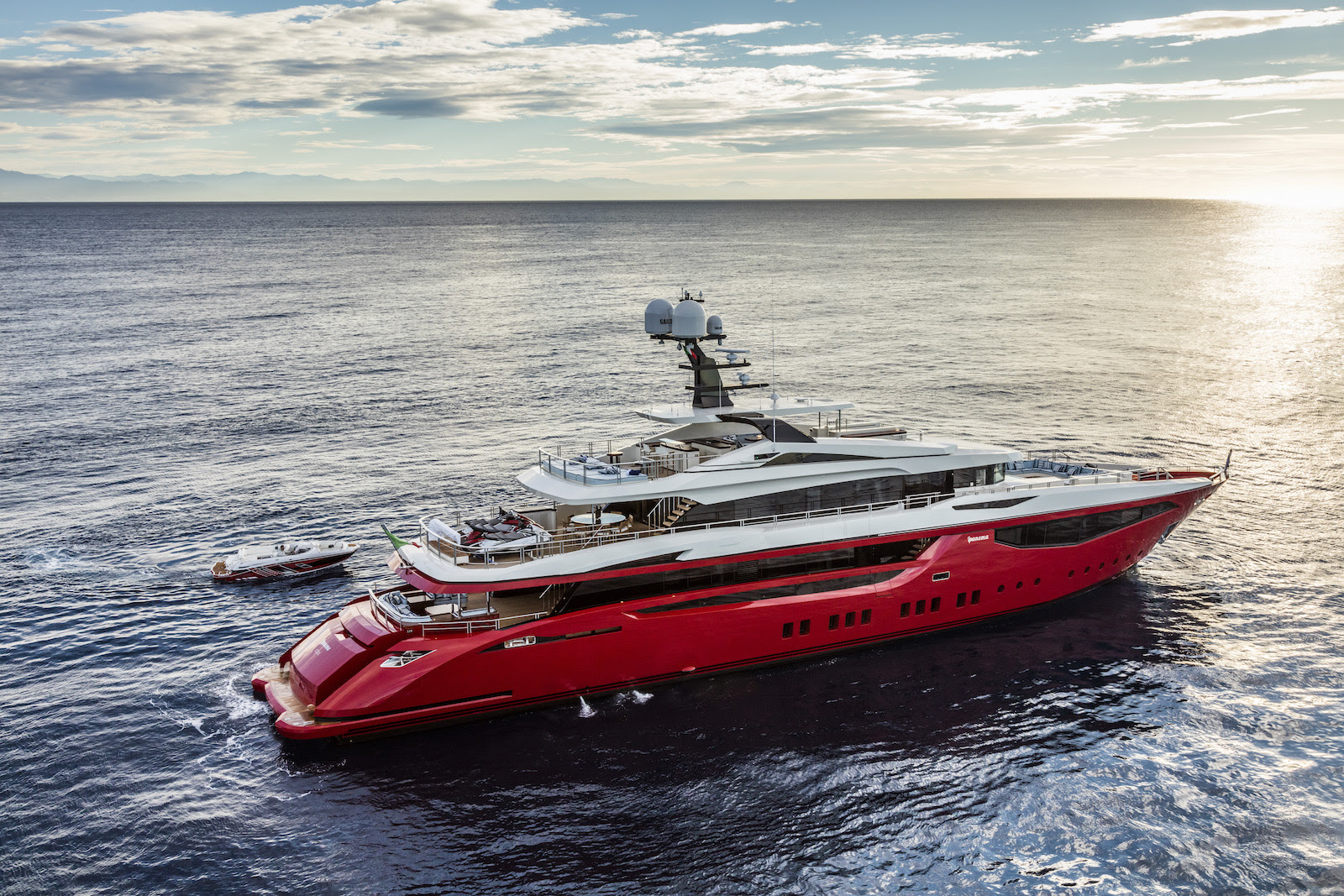 M/Y Ipanema

What launches of yours should we expect in the coming year?
The launch of the 30-meter project
A100+
, which was our first collaboration with Arcadia on the exterior and interior design, is due for May 2018. We'll also have the 43-meter yacht for Yildiz, where we contributed to the interior design. However, of the seven boats under construction now, the most important one will be the 68-meter
Day's
that will arrive between 2019 and 2020.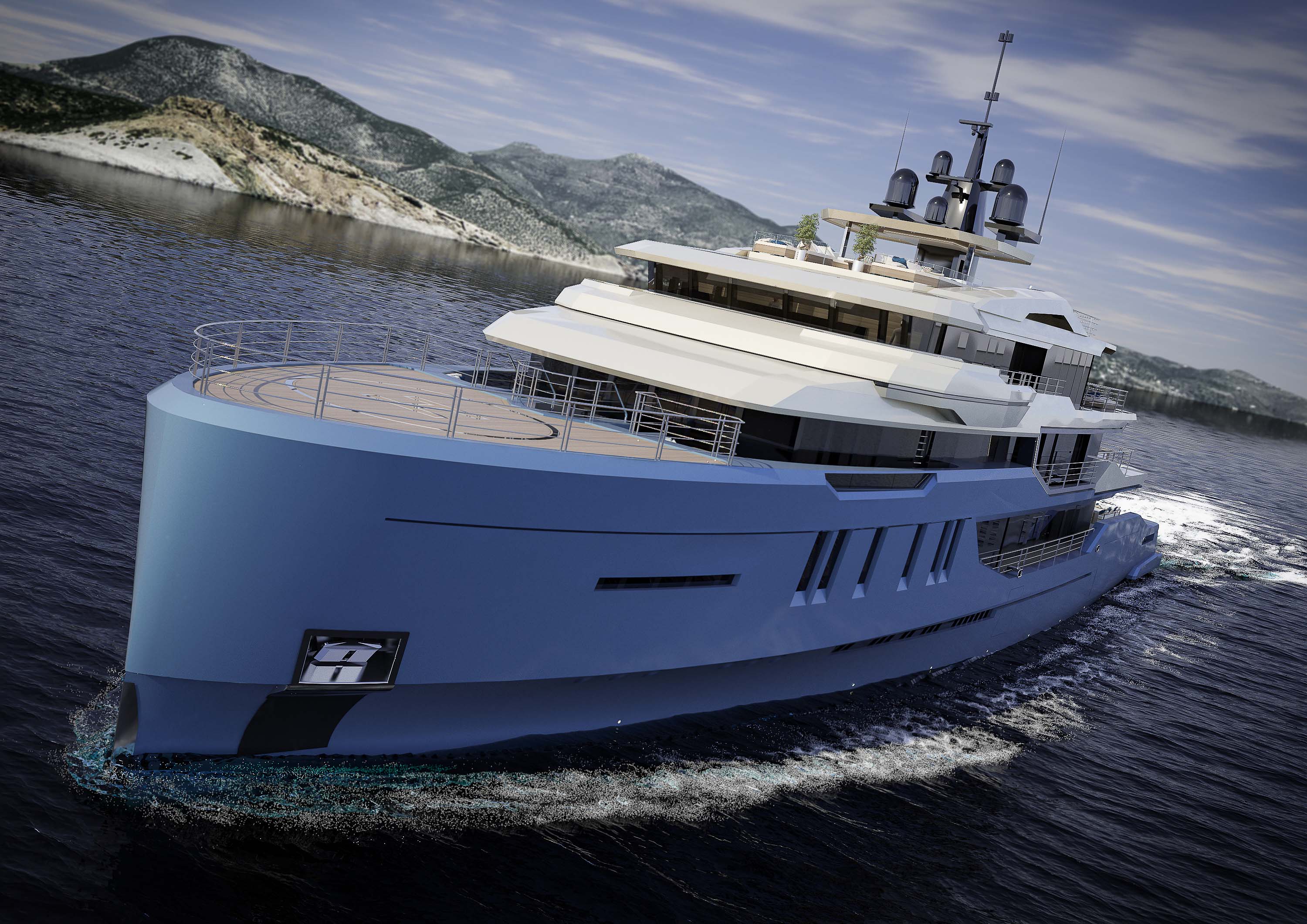 M/Y Day's developed by Ice Yachts at AES Yacht facility in Turkey

Looking back, 2017 was a very important year for us. We developed four
V-Line
projects with Baglietto, ranging from 38 to 50 meters. We are also proud of our 67-meter
explorer concept for VSY
, as we consider this yard to be the best in Italy in terms of quality shipbuilding. We have also recently announced the 113-meter project
Ganimede
designed for Fincantieri. By the way, in December we are hosting in our hometown a private event called Hot Lab Rendez-Vous. On this occasion, we'll update the market, but most importantly our clients, on what we have done and what we have in progress.
What, in your opinion, will be the trends in yachting design in 2018?
Yachting is a very traditional industry. New trends slowly make their way on the market. From what we can see in 2017, the client prefers to spend more time outdoors, but also to observe what is happening outside from the inside of the yacht. So, all that is related to panoramic glazing and glass sliding doors will surely prevail. The client also wants to have a closer relationship with the water. That's why the beach club is no longer a single platform, but various platforms that may even be joined together.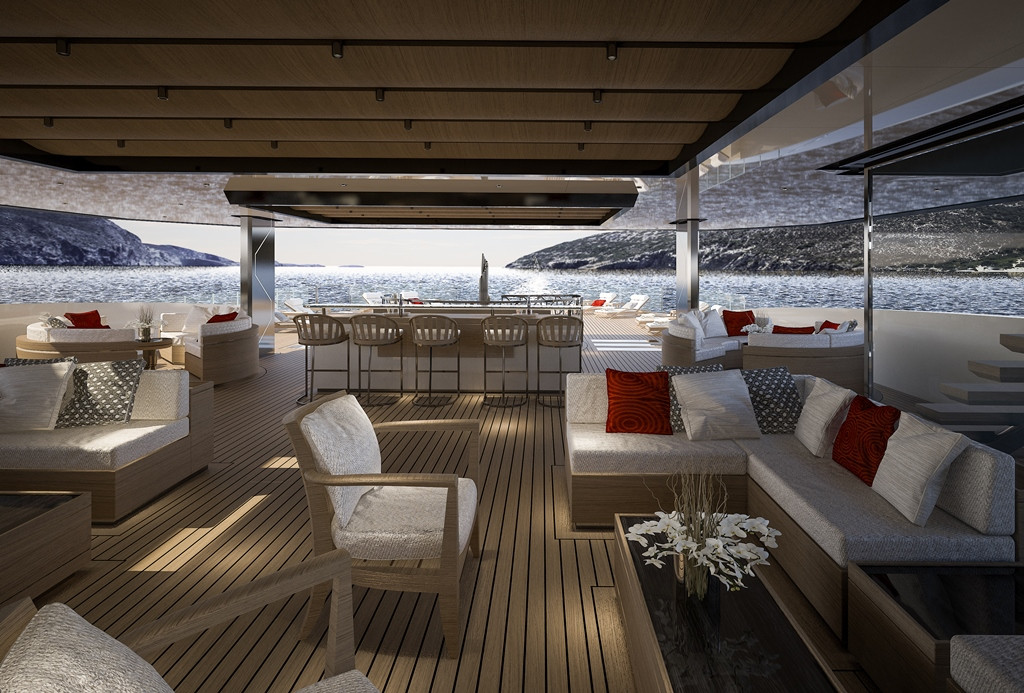 Hot Lab design for Fincantieri 113m concept Ganimede


And what about the digital in yachting? Do you embrace the trend?

Sure. Clients become more and more addicted to their mobile phones and, consequently, to touch-pad technology onboard. Now there is also a trend to bring IMAX private theaters onboard superyachts. So, we have projects that feature this technology as well. In fact, digital is a great help for designers, as it allows creating a virtual reality that can give the client a clear idea of the future exterior design. However, the main part of the design is in your brain. So, virtually any idea, from the profile of the yacht to the interior design inspiration, is first drawn in pencil.