Gulf Craft, based in the UAE, has announced the launch of the 37-meter superyacht Majesty 120.

Majesty 120 is constructed using advanced composites such as GRP and carbon fibre. Gulf Craft's design studio is responsible for her naval architecture and exterior design, while the Italian studio of Cristiano Gatto Design Team undertook interior design of the yacht.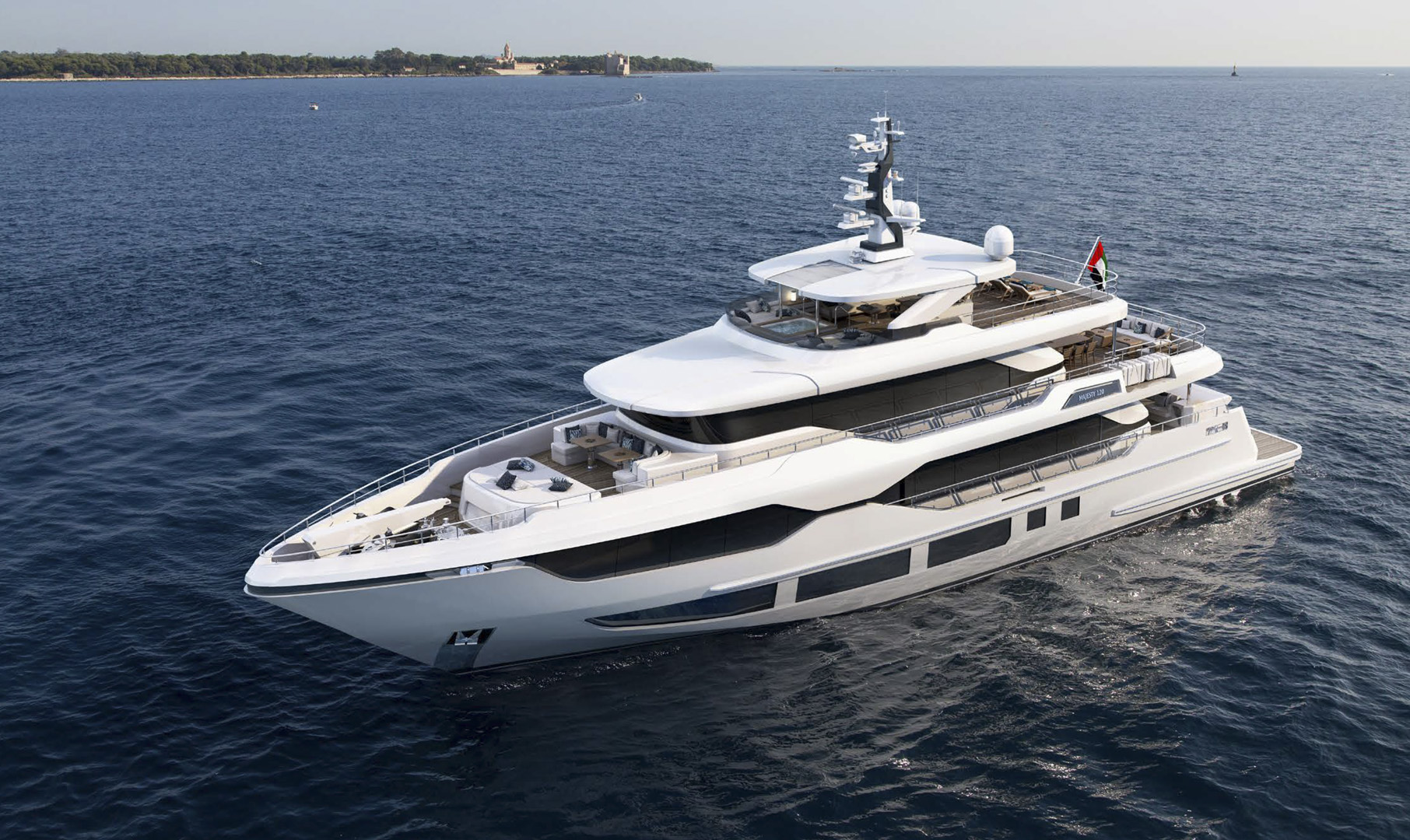 The internal profile of the yacht is distinguished by clear geometric lines and modern style. The interior is decorated in classic muted gray, black and aqua tones.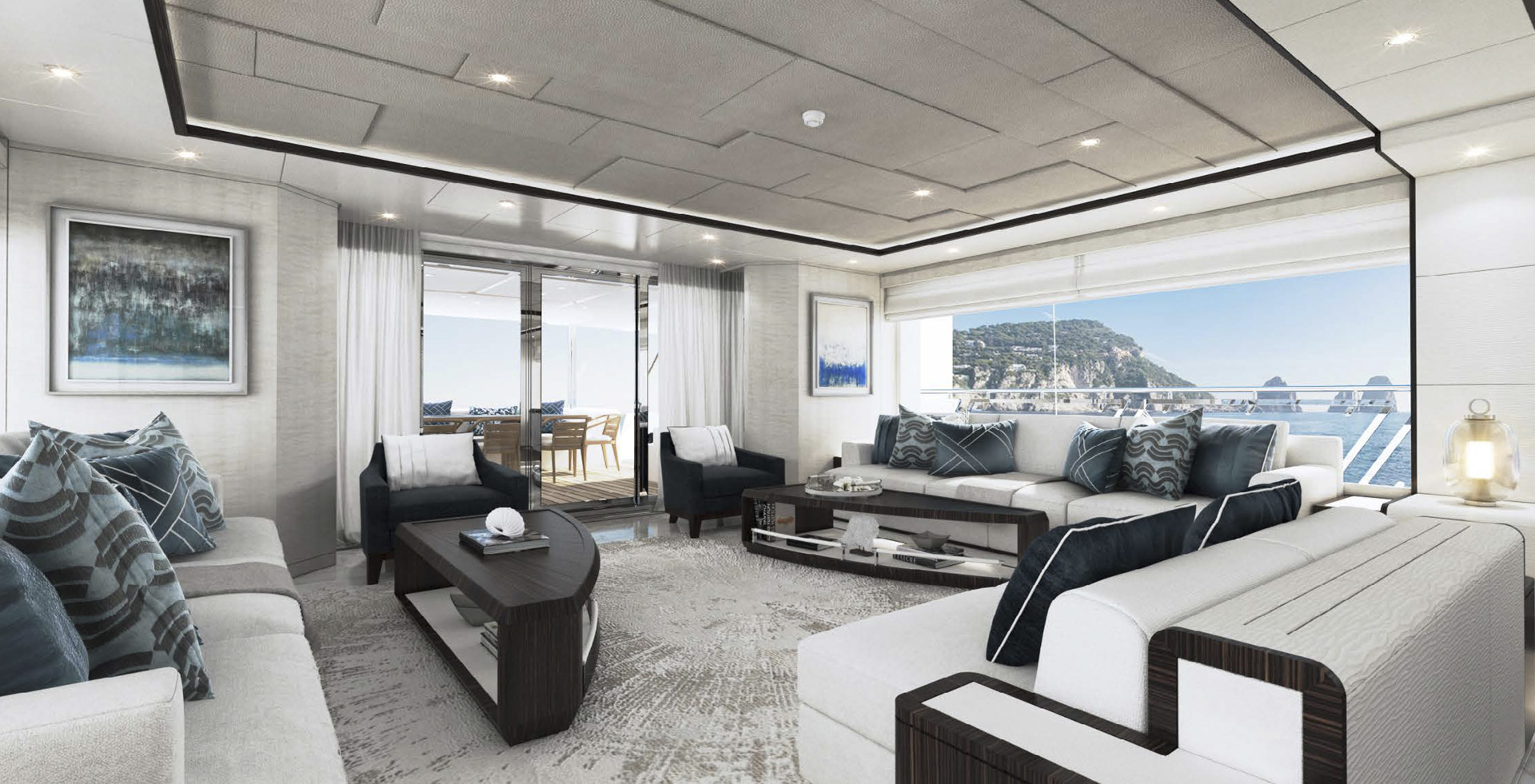 A hallmark aboard the Majesty 120 can be found in its huge sun deck, which is by shipyard words 30 percent larger than yachts in its class.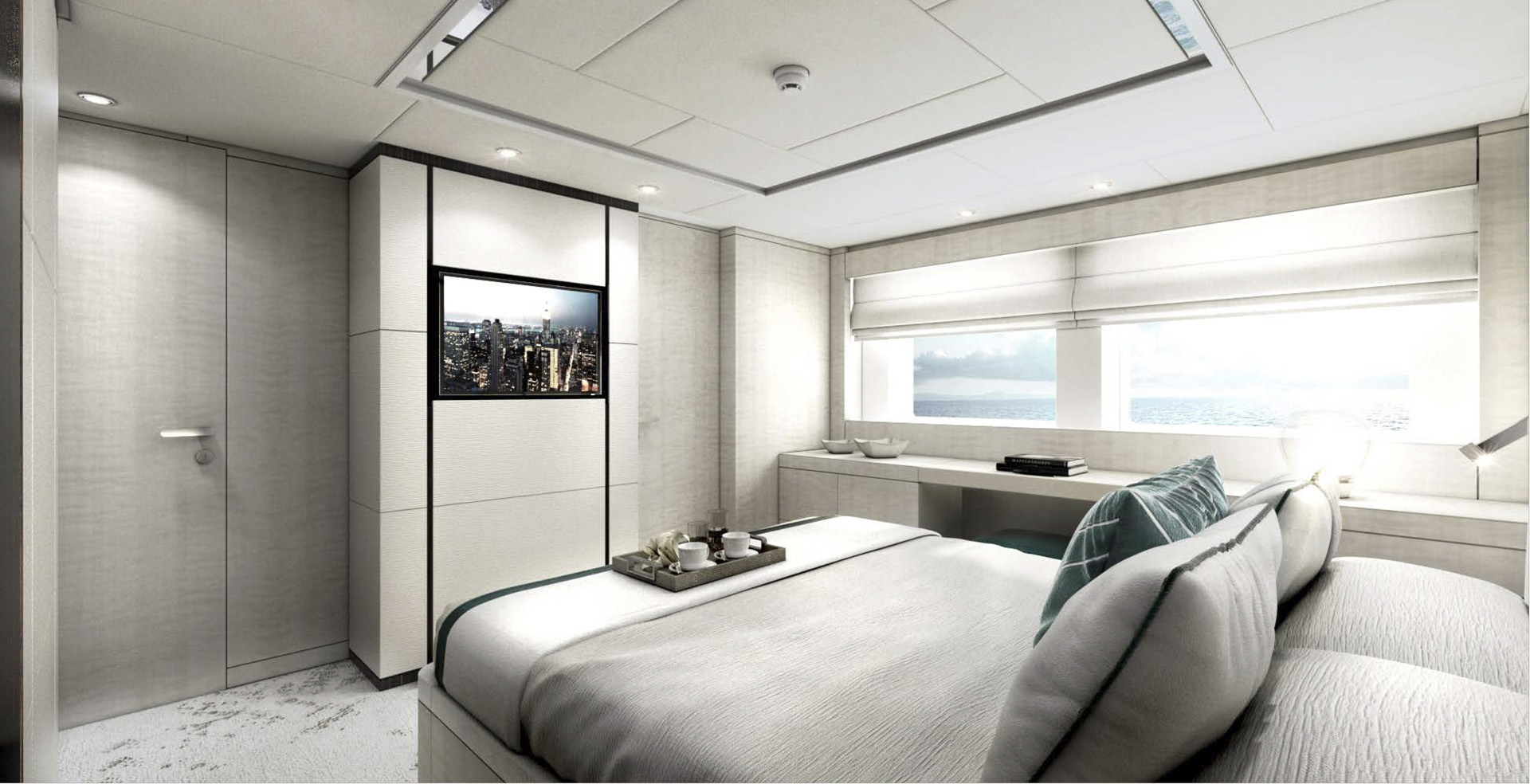 Board accommodates up to 11 guests in five spacious cabins in an asymmetric layout, which are looked after by up to seven crew members.
The Majesty 120 is the first Majesty model equipped with fully airborne electric drive equipment, allowing it to have a quiet environment and less demanding life, leaving only two 2600-hp MTU engines and diesel generators.