The Gladius superyacht range was presented by design studio Sturge and Toth in collaboration with Y.CO. Named after one of the fastest fish in the oceans, the swordfish, its exterior has sharp and elegant lines. It also parallels the striking power of the Roman army sword: The Gladio.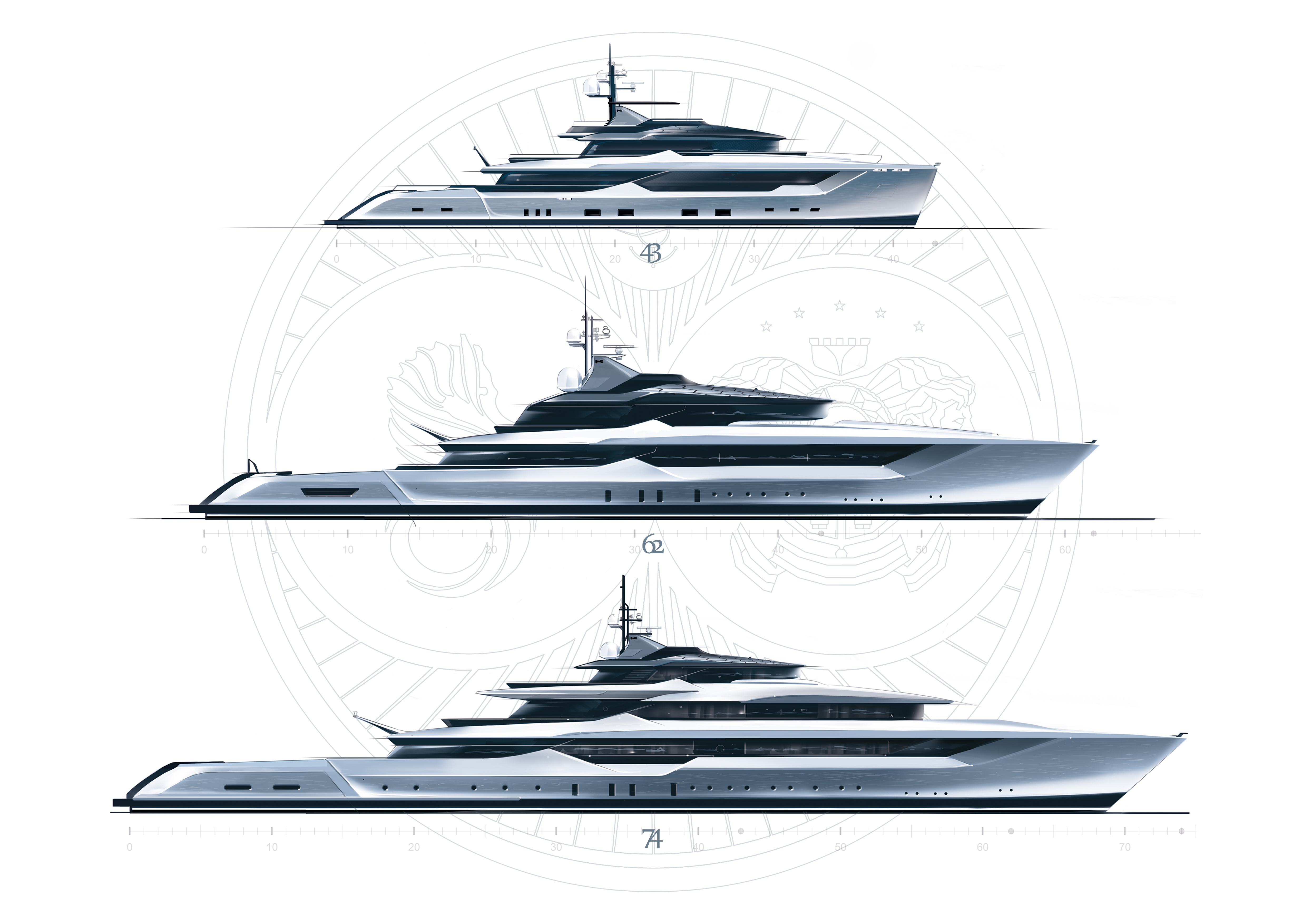 The range includes three platforms, starting with a 43m. The longest will be a 74m vessel and the 62m is placed in the middle. One of the main design intents is the upper deck and sundeck superstructure on all ranges, built as an aluminium space frame within a smoothly sculpted glass geometry, where transitions of spanning convex and concave shapes realize exciting reflections as a key design feature, and partial see through photo-voltaic elements nurture its glowing appearance by night, playfully displaying the yachts energy conscious yet undisclosed technical features.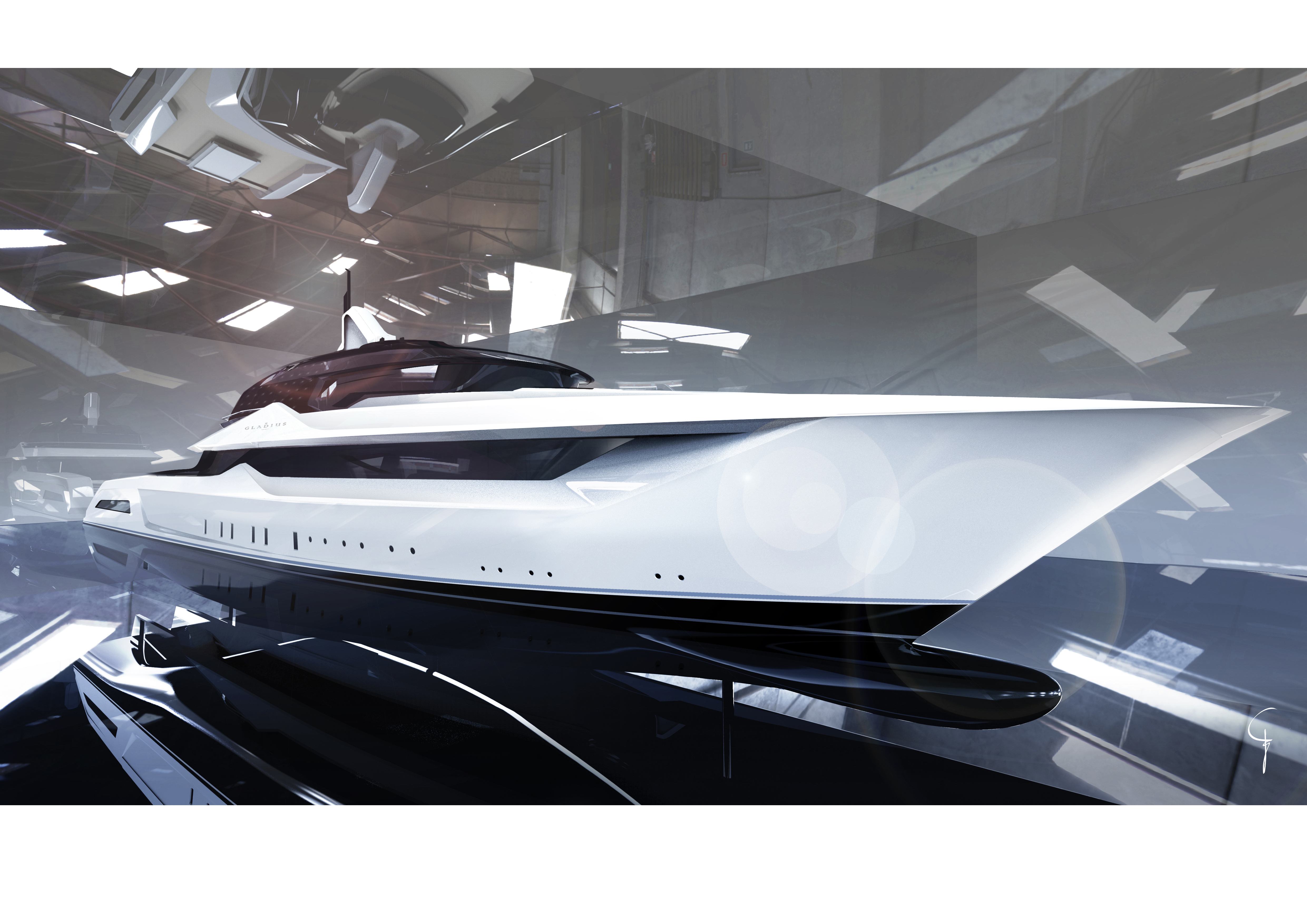 Panoramic views through the advanced geometries from these framed glass structures within spaces with grand ceiling heights allow for unmistakable atmospheres also at night, where fluorescent particles melted into the glass appear as a high tech homage to the beauty of Scandinavian northern lights. During daytime these particles and solar panel flakes drop a homogeneous yet clustered shade, casting a pattern inspired by vintage military camouflage nets to the teak deck, while fully glazed aft sections are intended to transform into grand open decks by smart convertible sliding panels.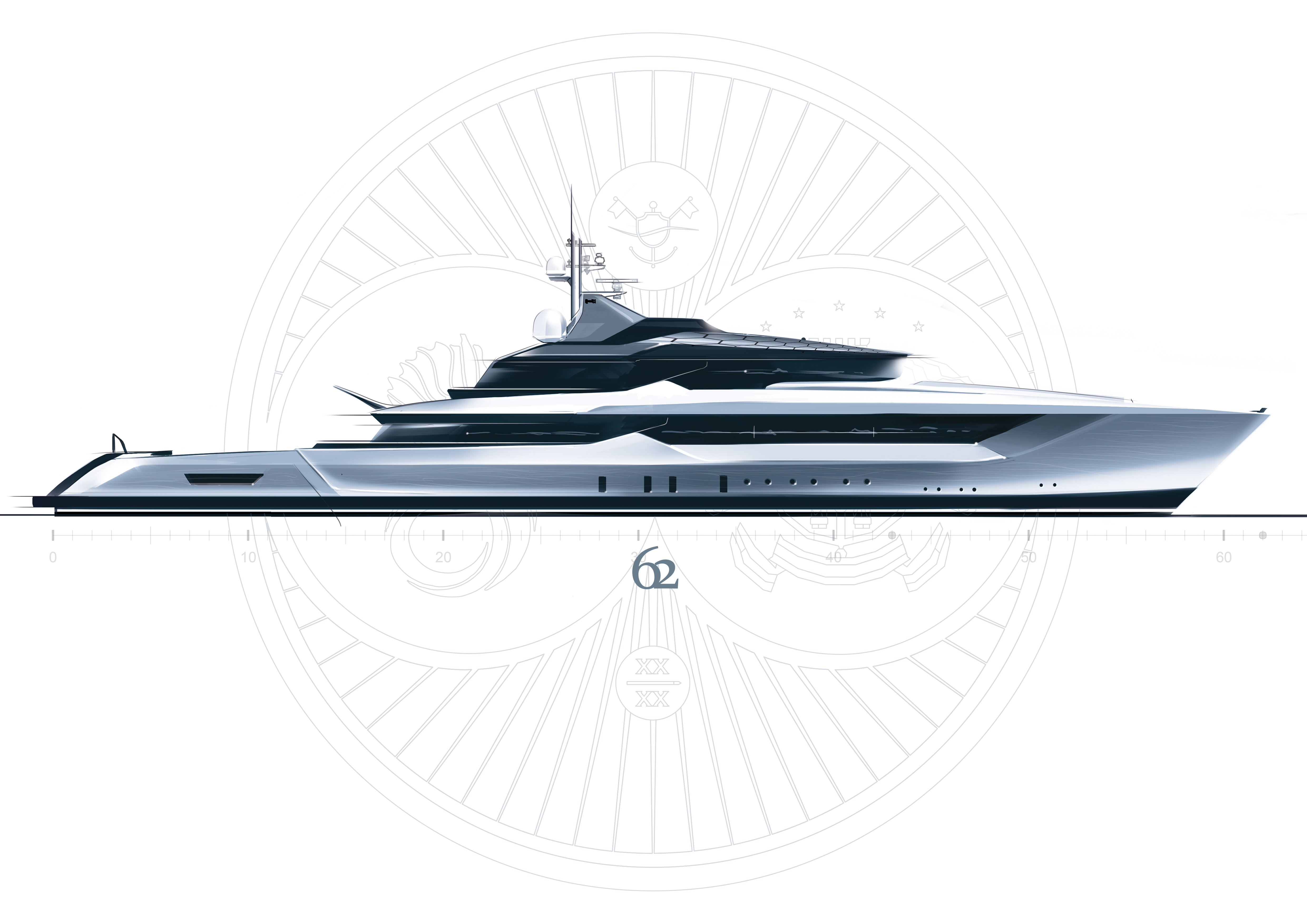 "The larger vessels of the range include options of split deck layouts at the upper deck, where Loft like interiors translate into a concentric gallery overlooking the bridge and main deck lounge where an almost free floating bridge connects straight forward to the spacious master cabin and grandmaster office space," says Toby Sturge, S&T Co founder.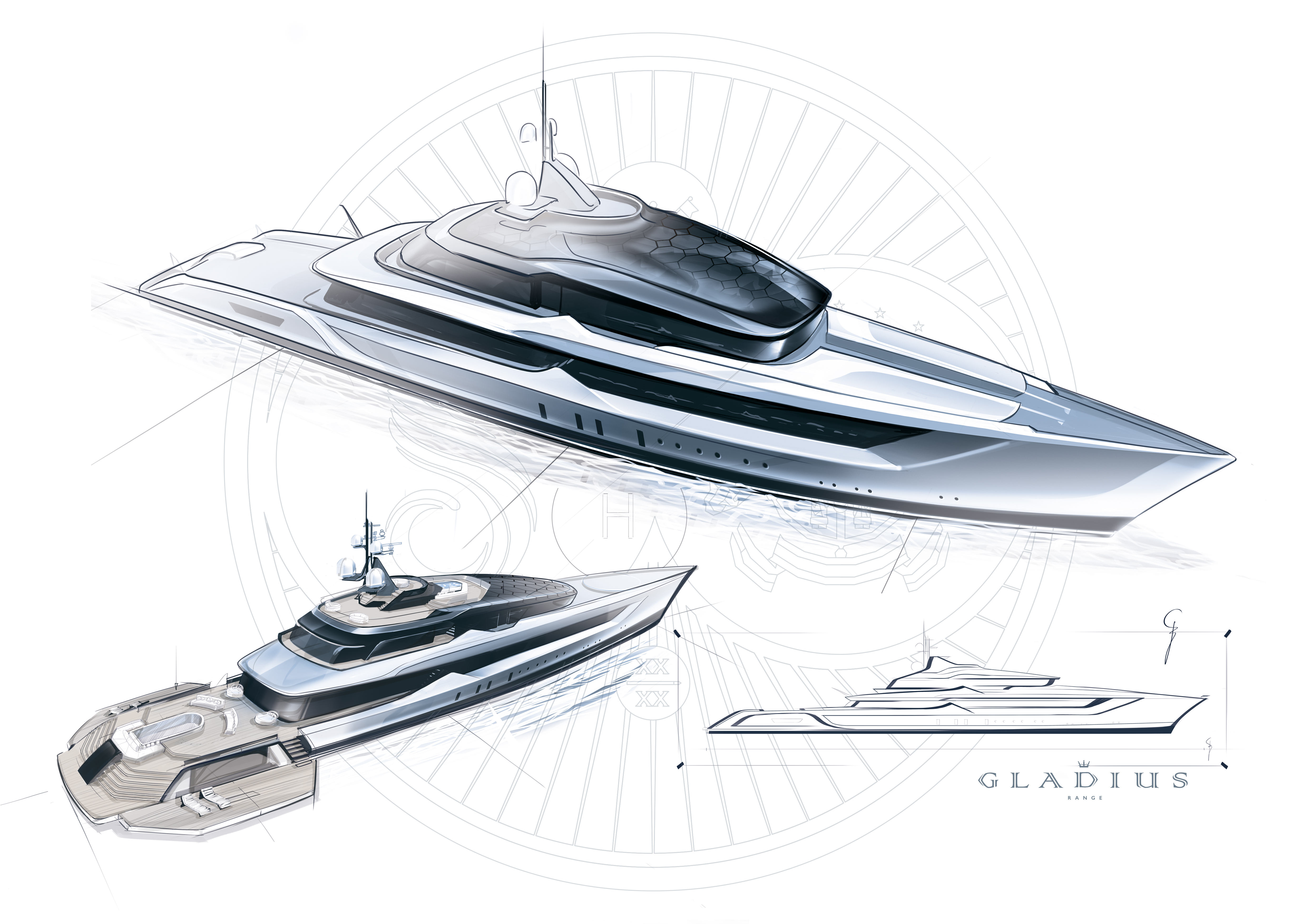 Double height ceiling sections break up the flowing layout of the practical GA, allowing for views up and down between decks at certain cut out areas where large installations of fiber optic and glass sculptures mix in with brushed natural root woods. Whilst high contrasts of different haptic surface treatments reassemble a range of topographic patterns taken from 3d scans of ocean floors, panels of monochrome wood finishes are surrounded by polished stainless steel and soft woven silk and leather finishes, fusing classic styles and conservative inspirations with radical, futuristic influences of artificial Intelligence and virtual reality.
Credits: Sturge and Toth