The first
Silent 60
fitted with a kite wing will be on display in the Cannes Yachting Festival which will take place from September 6–11. The light, easy-to-use compact kite wing generates up to 10 times more power per square meter than a conventional sail.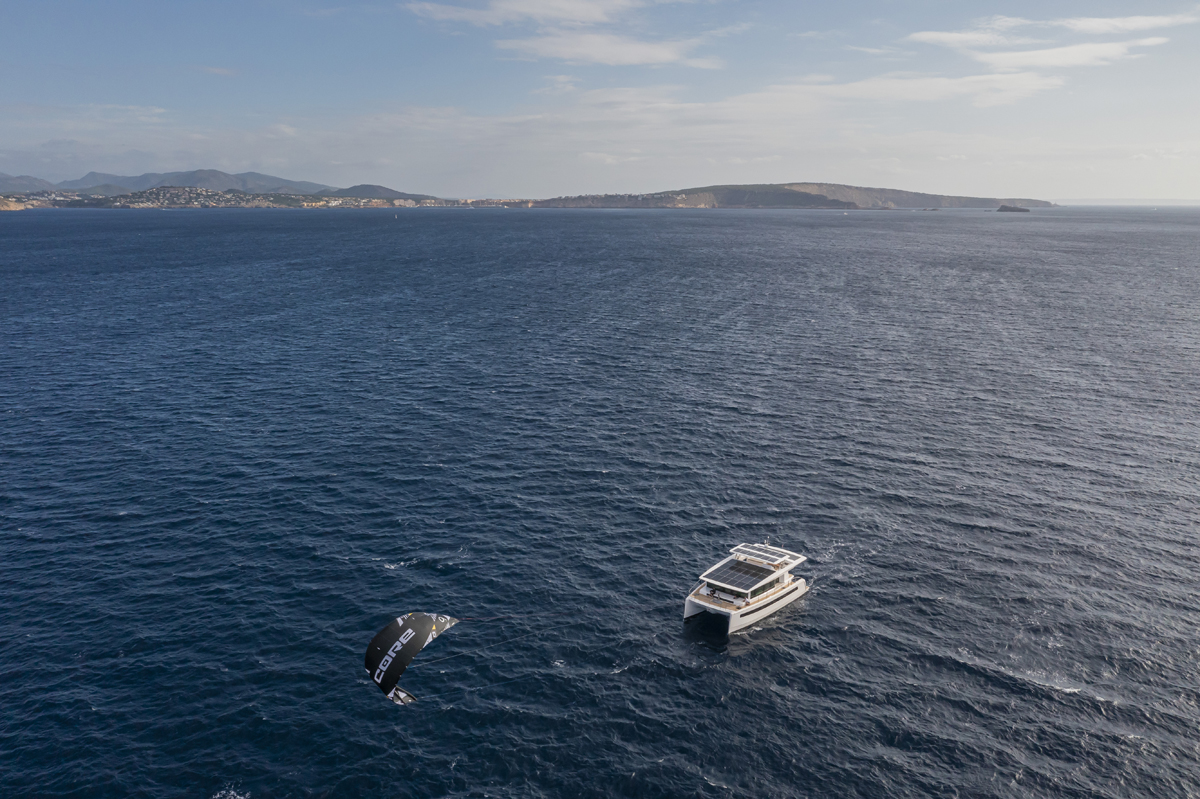 Silent 60

Launched from a fold-away mast structure on the foredeck, the kite wing offers three major advantages: extra propulsion, redundancy and fun and joy.
Silent 60

The kite wing backs up the Silent 60's already impressive green credentials. The solar powered catamaran carries 42 solar panels for 17 kWp of solar energy to drive two electric motors of up to 2x340kw.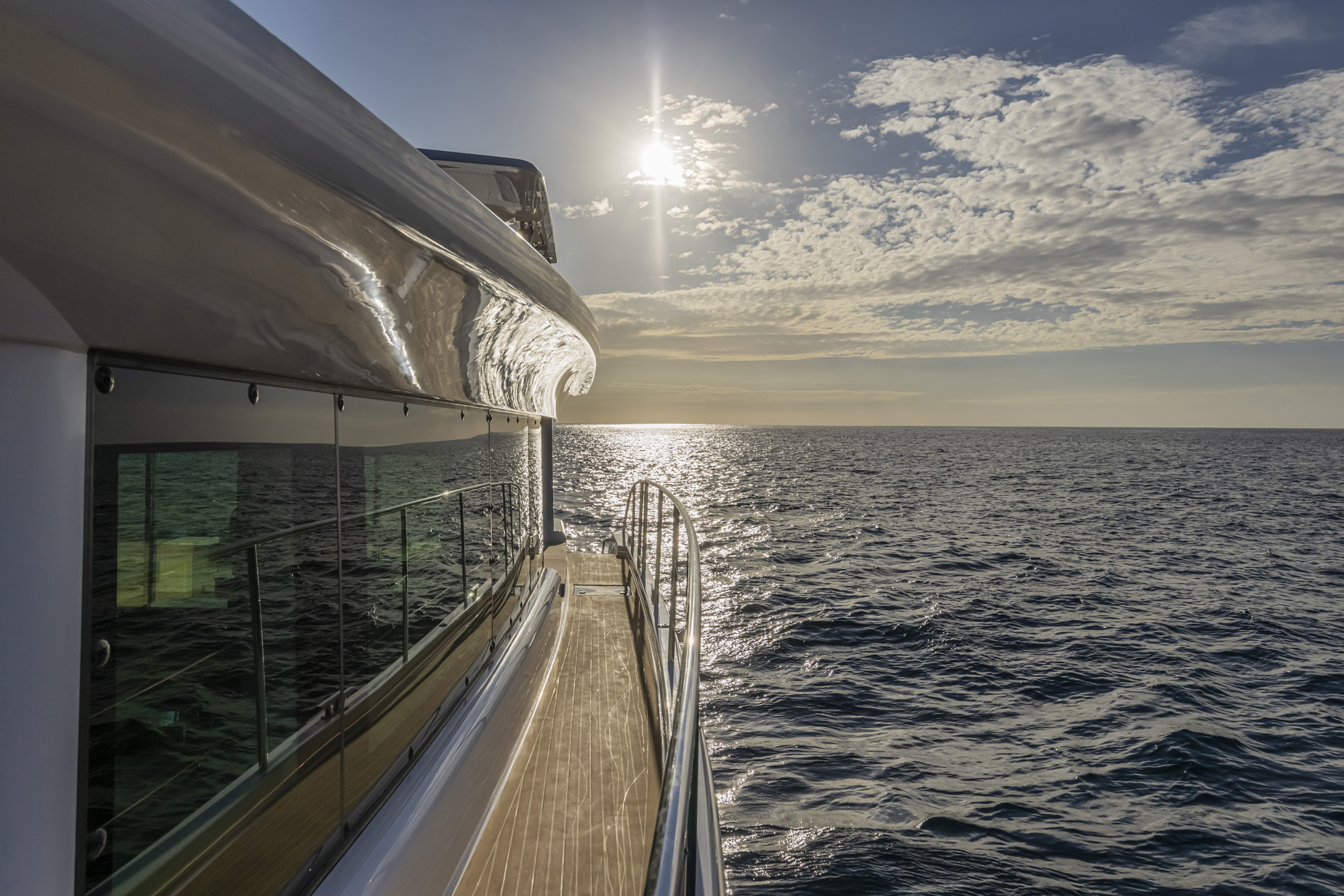 Silent 60

With a battery capacity of up to 286 kWh, the yacht can cruise efficiently with zero emissions solely on solar power for up to 100 nautical miles a day for weeks. Featuring a new, high-performance hull form with a longer waterline and reverse bow, the yacht has a cruising speed of 6–8 knots, but can reach up to 20 knots.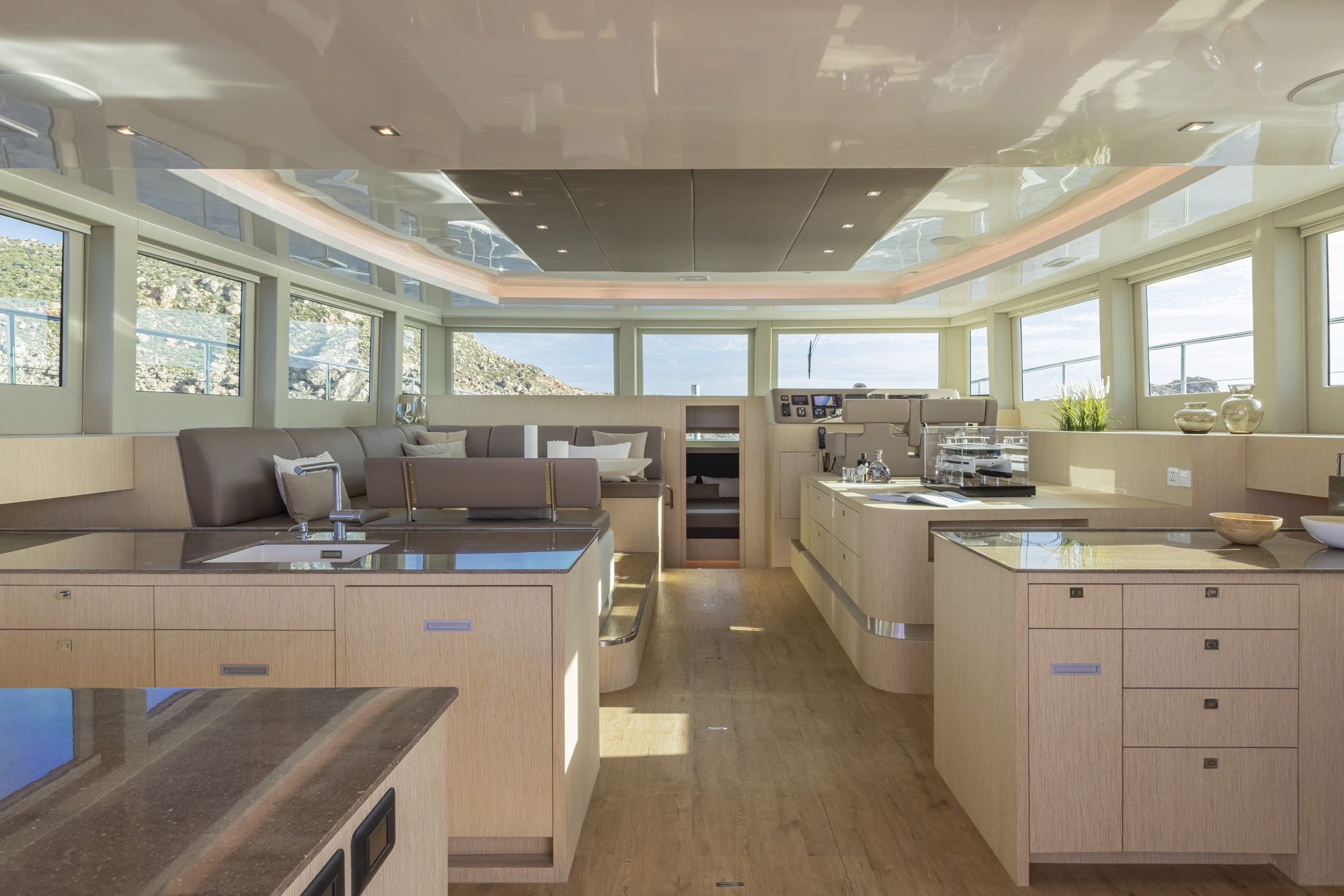 Silent 60

The Silent 60 can accommodate eight guests across four cabins on the lower deck, including a spacious master suite, but other layout solutions are available. There are numerous social areas on board, including an airy main saloon, an aft cockpit, a flybridge and a cozy bow area.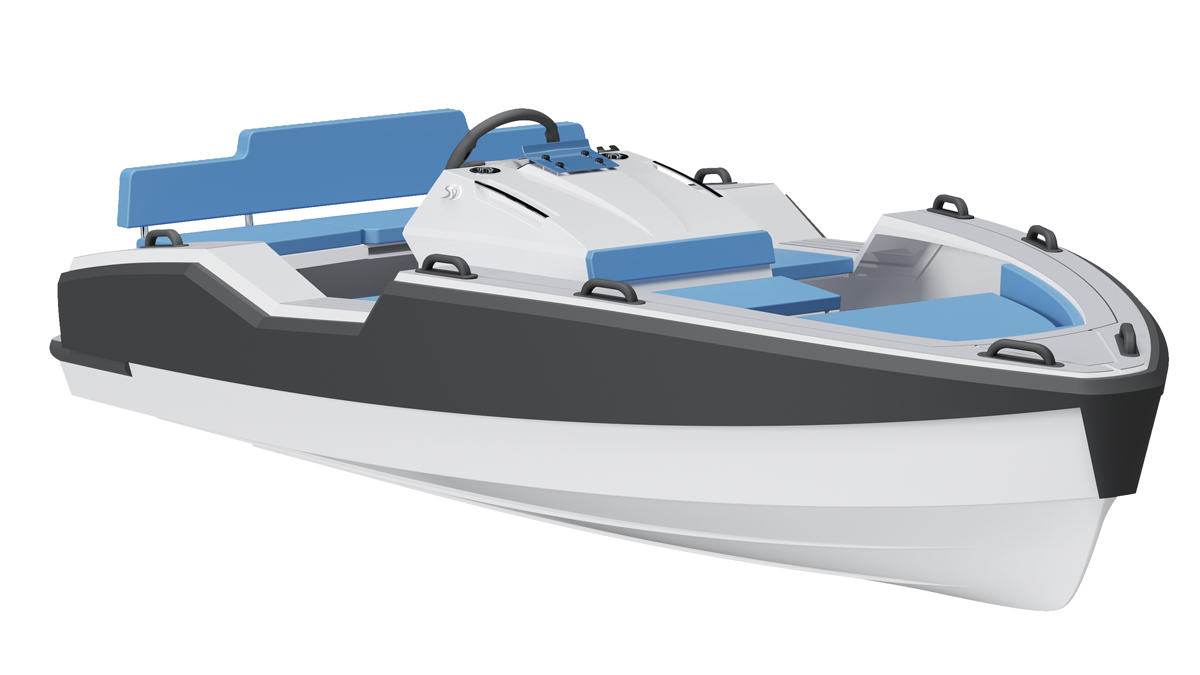 ST400

The first Silent Tender will also be on display in Cannes. The ST400 model is 4 meters in length and its clean-cut lines are built of carbon fiber. It can be lifted out of the water and stored on the hydraulic stern platform of the Silent 60 and then be recharged with clean solar energy produced by the Silent yacht.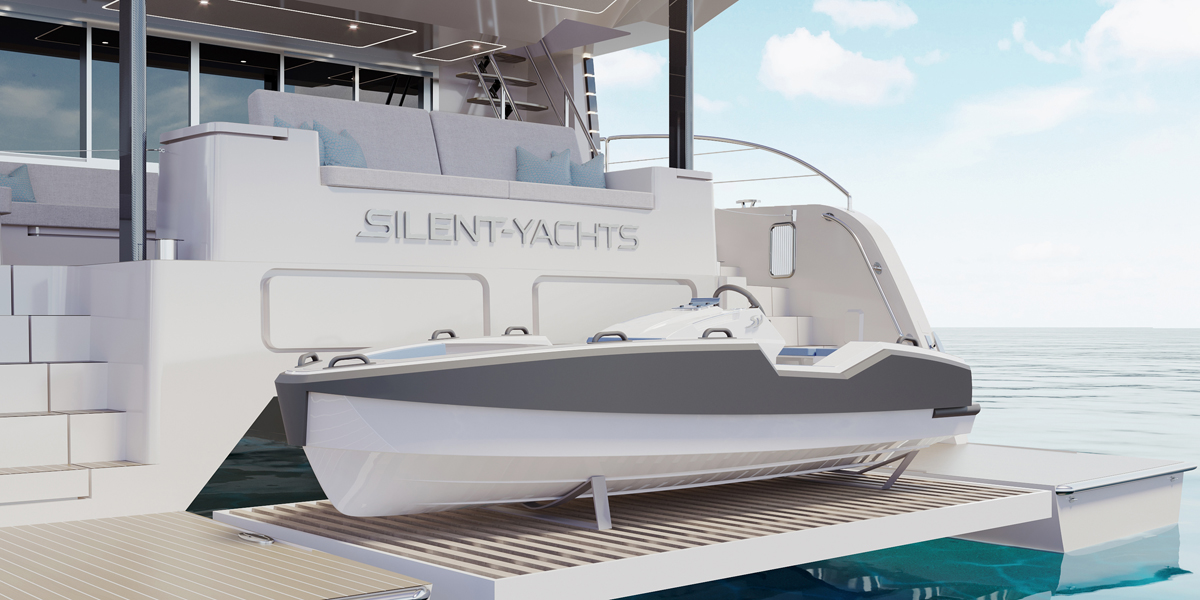 ST400

It is available with two different electric drivetrains. Option one is an electric jet drive. Alternatively, the ST400 can also be equipped with a conventional electric outboard engine with up to 30 kW. Both systems enable a top speed of above 20 knots.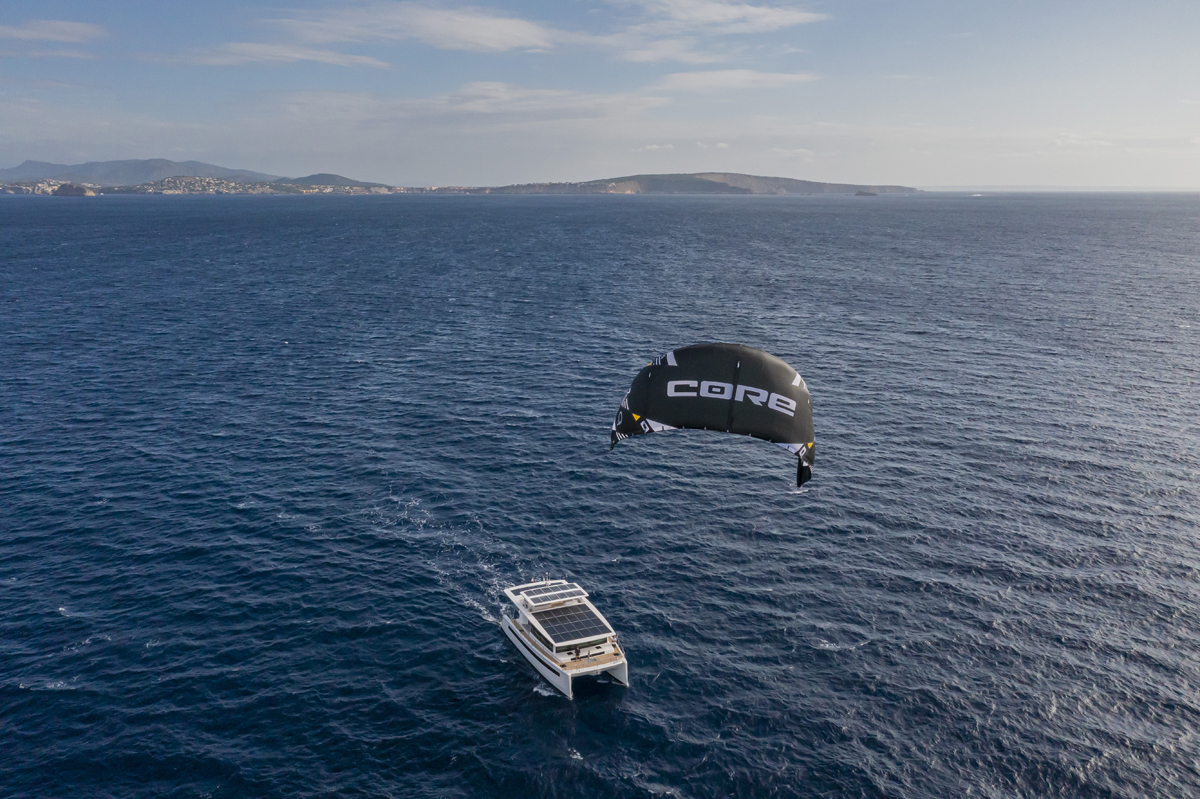 Silent 60

"I'm immensely proud of what Silent-Yachts has achieved over the years and the first Silent Tender 400 is just the latest innovation in our sustainability journey. After starting with research into solar yacht technology, we have evolved and expanded both our product lines and production space. But we remain true to our roots of harnessing new technology and clean energy to promote sustainability," says Silent-Yachts founder and CEO Michael Köhler.
Silent-Yachts
is producing the world's first fully solar-sustainable oceangoing production catamaran yachts. They are powered exclusively by solar energy and capable of cruising up to 100 miles per day. In 2009, founders Heike and Michael Köhler, who have spent 6,000 days cruising more than 75,000 miles all around the world, launched the Solarwave 46, the first fully self-sufficient blue-water catamaran after years of testing solar-powered propulsion, and they have been building boats ever since.
Credits: Silent-Yachts