German builder Abeking & Rasmussen
has revealed its 80-metre superyacht project Excellence, formerly known as Project 6505. The mammoth superyacht set to become the yard's sixth largest vessel, was rolled out of her shed earlier this morning.
The yacht had been built to a steel hull at the Szczecin shipyard in Poland,
moved to Germany in February 2018
. The UK-based design studio Winch Design was responsible for Excellence' both exterior and interior designs.
The yacht's framework bases on the same technical platform as that of the 81-metre Grace (ex. Kibo)
. She features a 12.6 metre beam and a maximum draught of 3.5 metres. Still, key trademarks of Excellence include vast expanses of glass on the three upper decks and a double-height effect, blurring the distinction between the upper deck and the panoramic skylounge. Excellence will offer accommodation to up to 14 guests.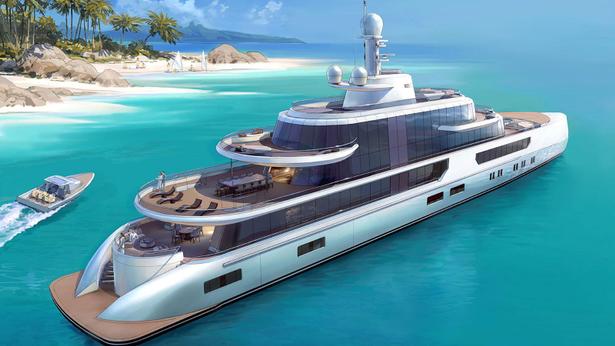 The yacht was commissioned by an experienced owner, with her delivery expected on time for the summer season, after completion of outfitting on-board and the official launch. Meanwhile, the most recent launch of a 70-metre-plus vessel was conducted by Abeking in 2018,
with 75-metre Elandess
.