Palumbo Superyachts has commenced the construction of the Columbus Crossover 42 at its Savona shipyard, a project initiated on speculation and recently sold to an American client introduced by Zarpo Yachts. The delivery of this exceptional vessel is scheduled for 2025.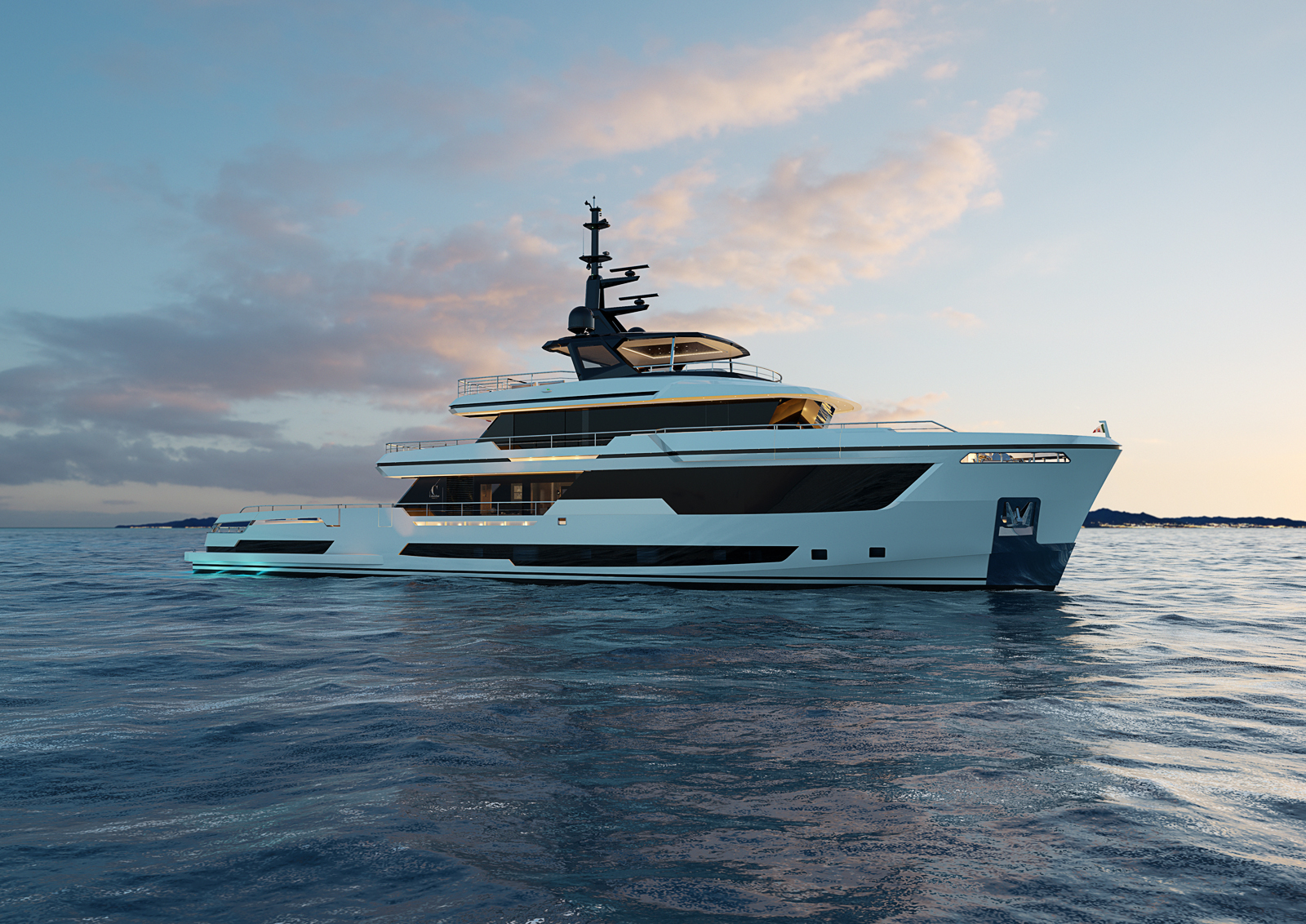 Giuseppe Palumbo, the CEO of Palumbo Superyachts, emphasized the strategic significance of the Savona shipyard, emphasizing substantial investments and the commitment to continue new ship construction. The facility is poised to provide strategic berths for the fleet boats and offer certified skills for maintaining and refitting boats up to 60 meters.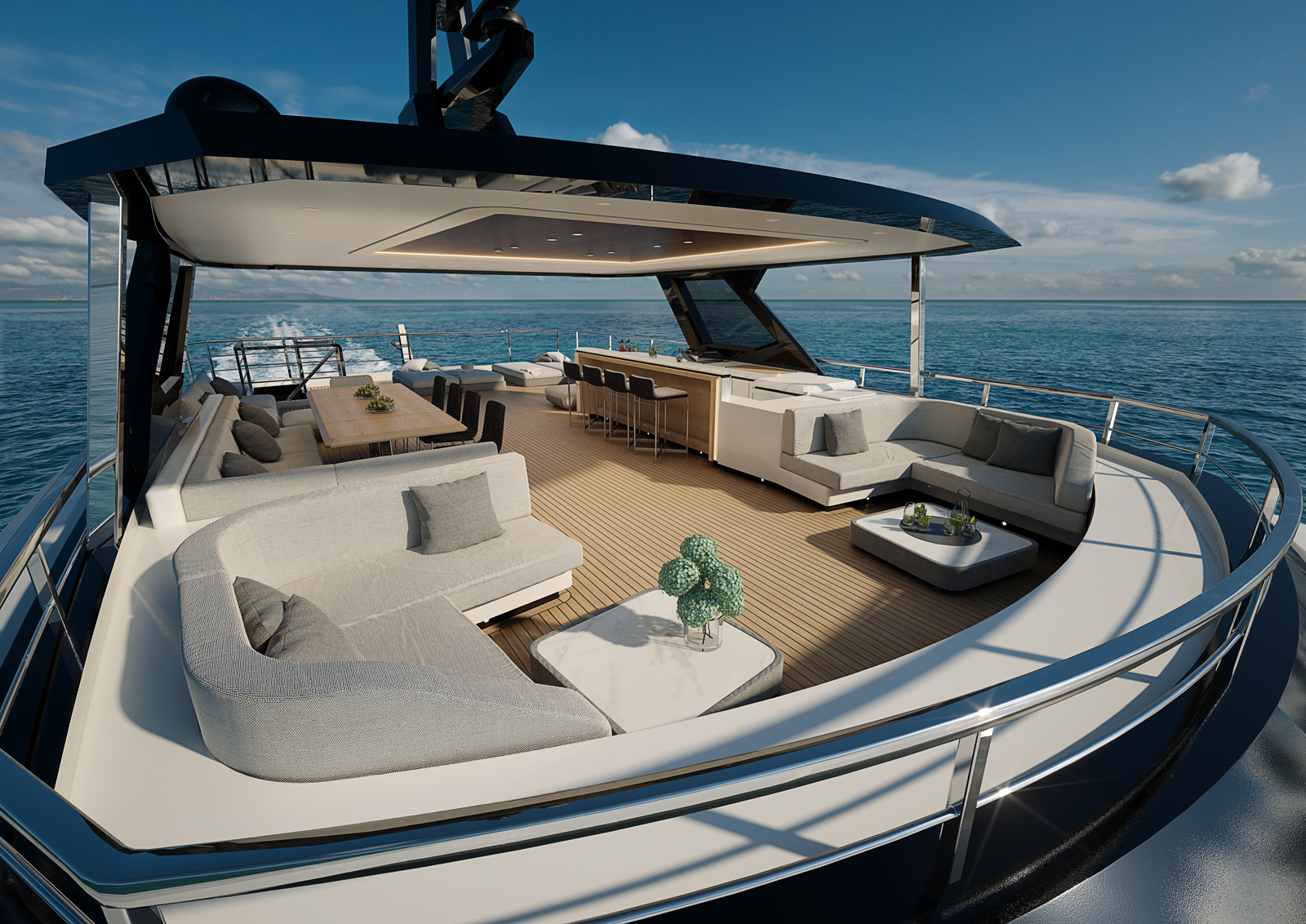 The Columbus Crossover 42 boasts exterior design by Hydro Tec and interior design by Hot Lab. Its modern and robust exterior features straight and angled surfaces, aligning with the explorer aesthetic. The hull, constructed with steel and aluminum superstructures, incorporates a displacement design with a bulbous bow and flat, tapered stern sections.
This superyacht offers compact yet highly flexible dimensions. The cockpit accommodates a large tender with a stern built-in crane on the starboard side and a 10 sqm swimming pool with convivial and relaxation areas. The interior is designed to host up to 12 guests in 4 cabins below deck and a full-beam master cabin on the main deck.
The dining area is crafted for 12 persons, and the sundeck provides spacious sunbathing and relaxation zones, a bar, and a convertible table that can transform into a sun lounger. A crew of 9 is housed across 4 double cabins below deck, with the captain's cabin on the upper deck.
The propulsion system comprises two Caterpillar C 32 engines, each with 970 kW, enabling a maximum speed exceeding 14 knots and a cruising speed of 12 knots. With a range of over 5,500 miles at 10 knots, thanks to a tank capacity of about 60 m³, the Columbus Crossover 42 ensures efficient and extended voyages.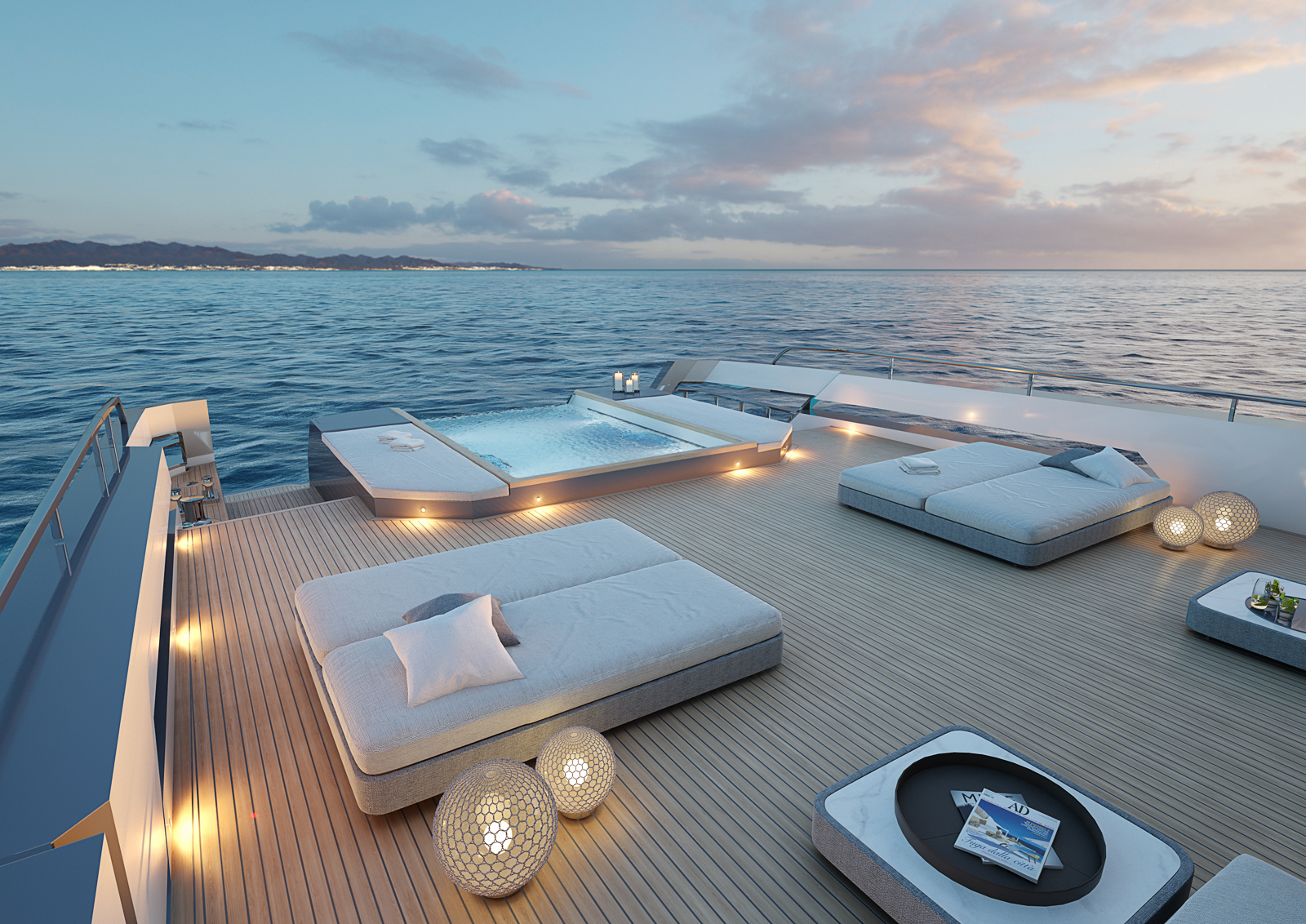 Additional features include two watermakers providing approximately 8.6 m³/day and stabilizers to minimize roll motion underway and at zero speed.
Palumbo Superyachts
began to take root in 2008, when the Columbus Yachts brand was established, and in 2011 launched its first 54 meter superyacht, emblematically christened "Prima" ("the First"). Currently, Palumbo Superyachts comprises a representative office in Monaco and a logistics network of five shipyards in the Mediterranean (Ancona, Malta, Marseille, Naples, and Savona), and also operates the following brands:
ISA Yachts
, Extra Yachts, Columbus Yachts,
Mondomarine
and Palumbo SY Refit.
Credits: Columbus Yachts