The Feadship welcomed back the
48m Gitana
and the
74m Mogambo
, which arrived at the Dutch yard facility in Makkum for a refit. In a huge milestone for the Refit & Services programme that Feadship officially began offering in 2018, ten yachts are arriving in the Netherlands for a winter season of refurbishments, upgrades and renovations at the four Feadship yards. Access to De Voogt's engineering staff is also a great plus for owners wanting to implement new technology in order to modernise their yachts.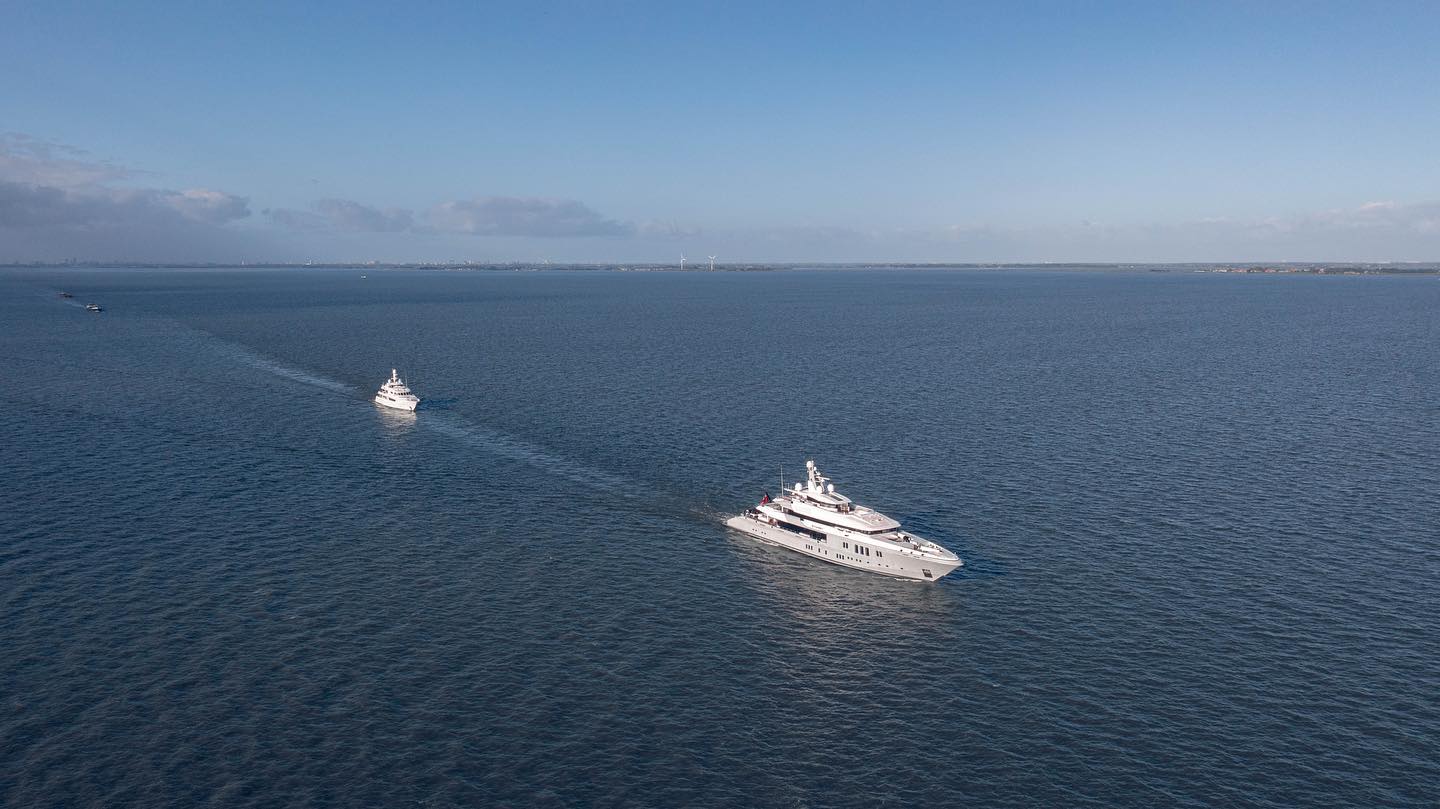 The 58m Najiba
and
44.6m Harle
also returned to the shipyard for a Feadship refit. They were sailing in single file, until the split where
Harle
continued en route to the yard at Kaag and
Najiba
took the turn to the yard in Aalsmeer.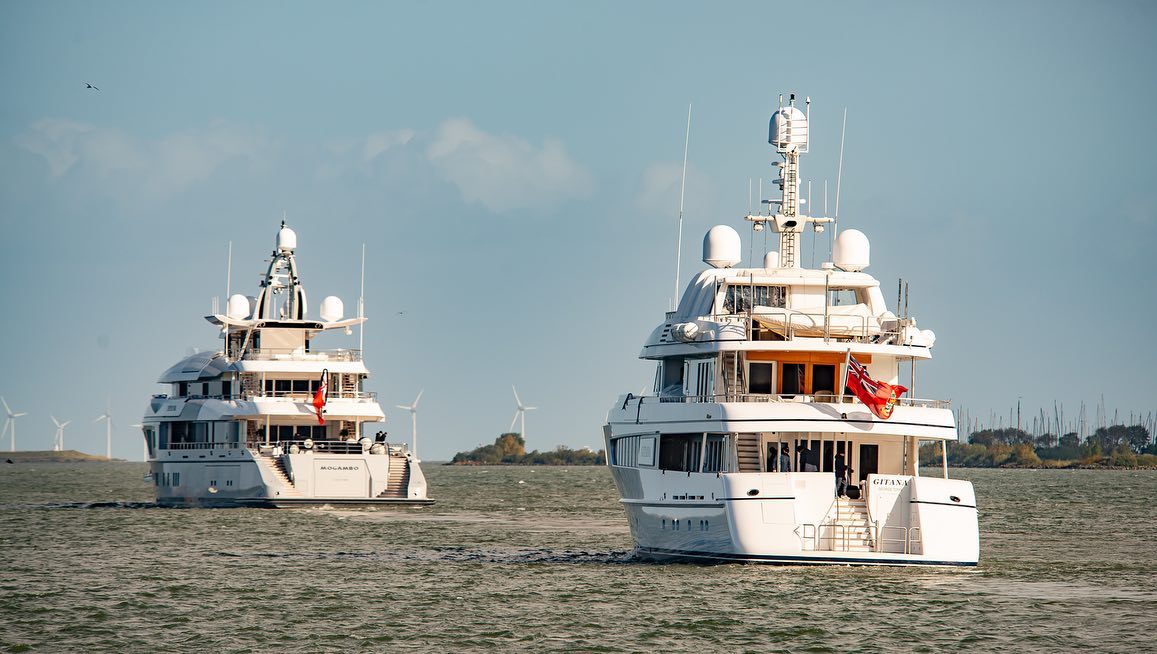 "We are absolutely delighted to welcome back these two lovely Feadships and their amazing captains and crew. In these unprecedented times of travel restrictions and market capacity limitations, where better to spend the winter than back with the Feadship family?" says Pier Posthuma de Boer, Refit and Services Director at Feadship Facebook page.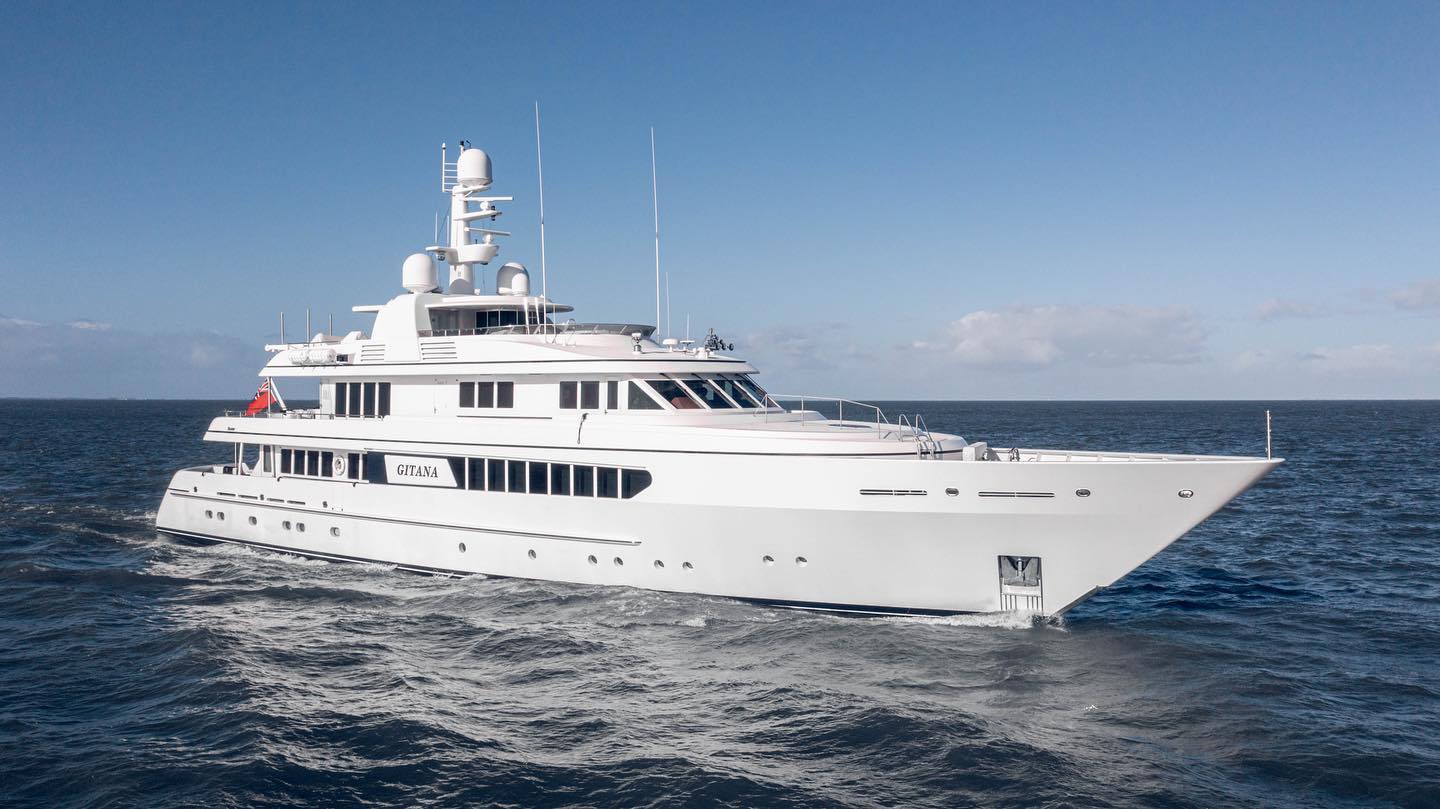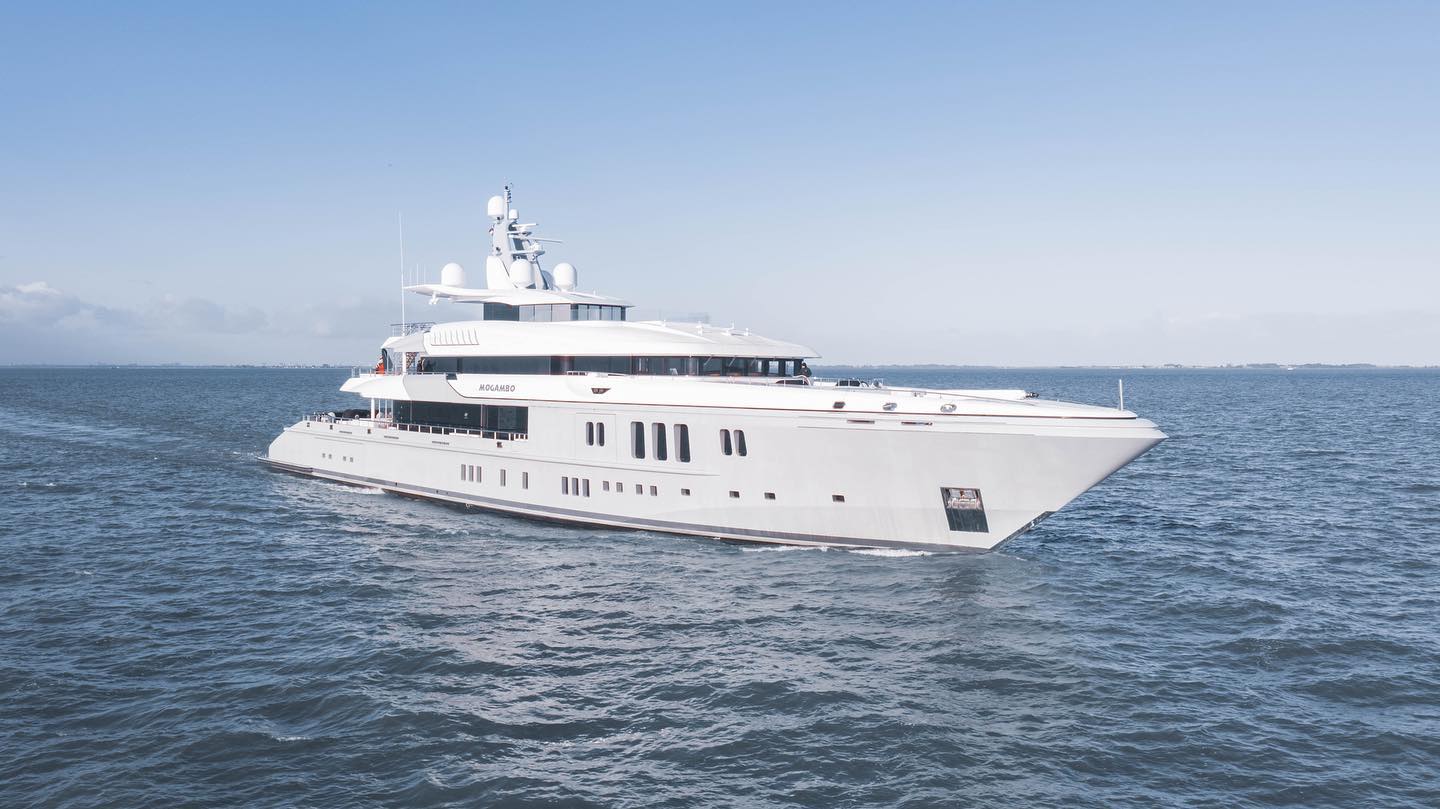 Feadship
was formed as a group in 1949 as a marketing partnership between six Dutch shipyards, de Vries Lentch, Van de Stadt, Witsen & Vis, Akerboom, De Vries Scheepsbouw and Van Lent Shipyard, and De Voogt Naval Architects. Feadship is well-known as one of Netherlands' most elite yacht builders and delivers superyachts from 50–100+ meters in length.
Credits: Feadship Facebook