The new 94m
Feadship
hybrid yacht Project 817 launched in Kaag, the Netherlands yesterday.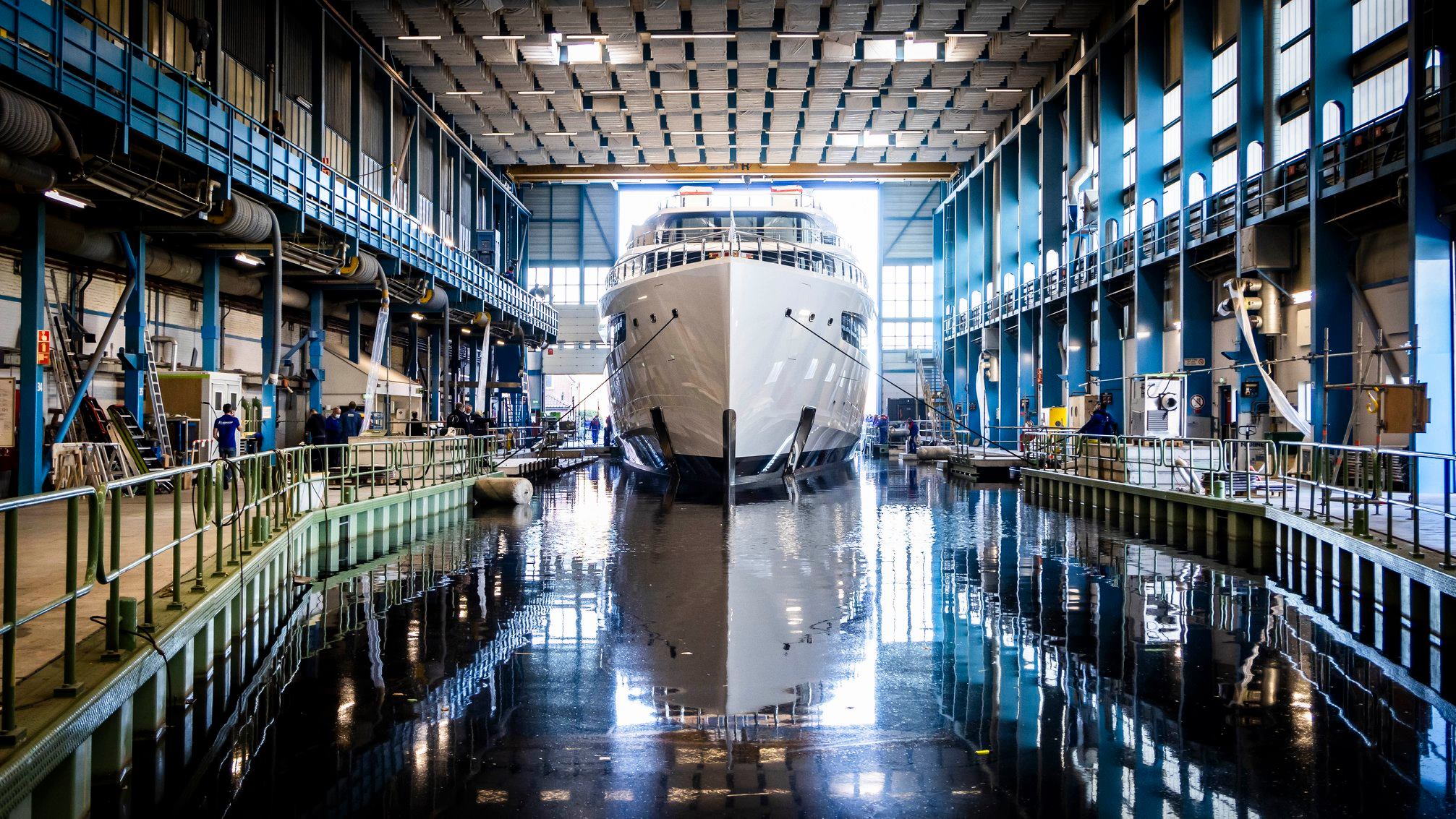 Her advanced hybrid propulsion system allows the yacht to cruise on diesel-electric power at 12 knots. In diesel mode she's able to reach a top speed of 20 knots.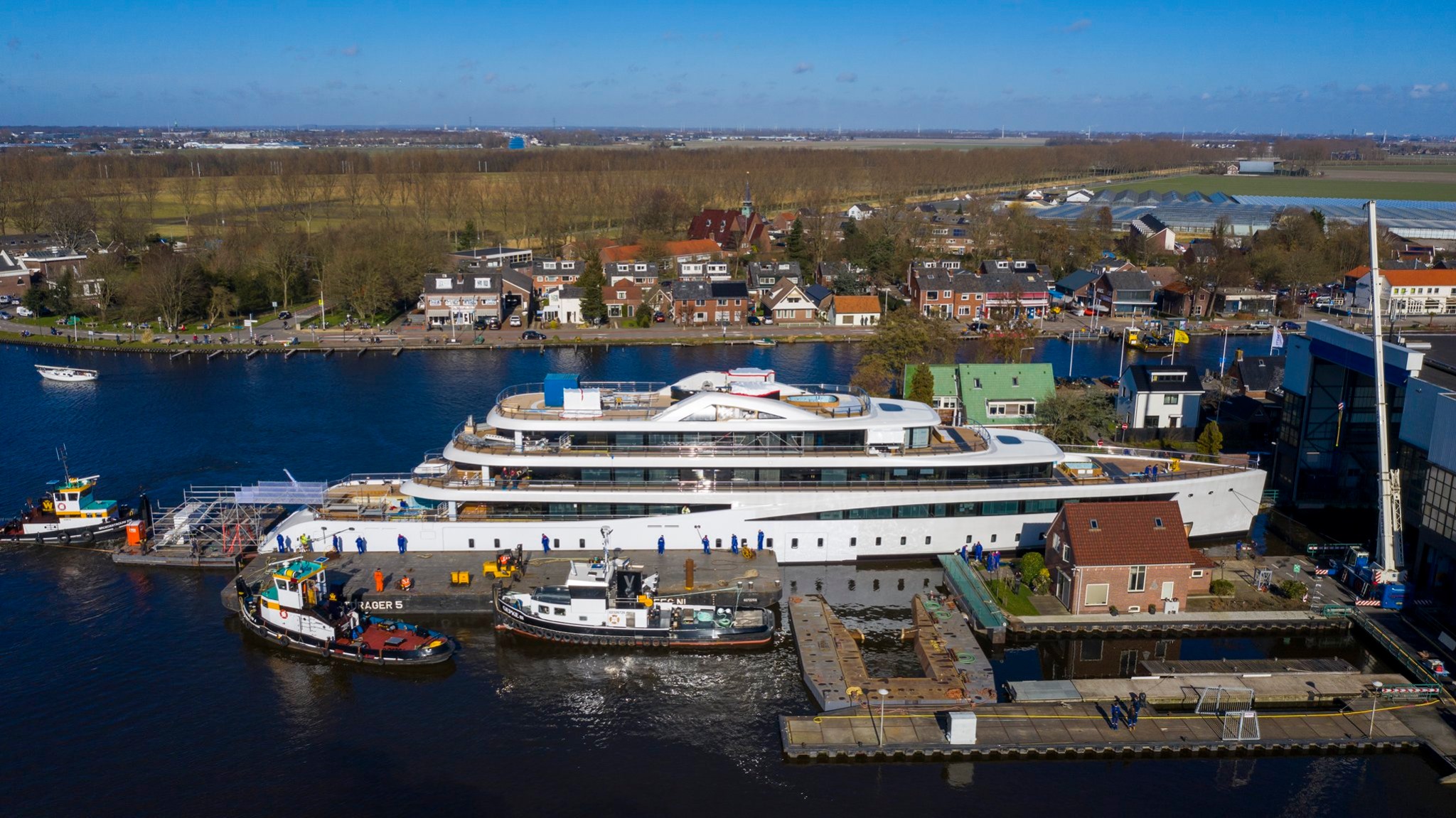 Her exterior was made by Azure and Feadship's Studio De Voogt and the interior is the work of Peter Marino Architects.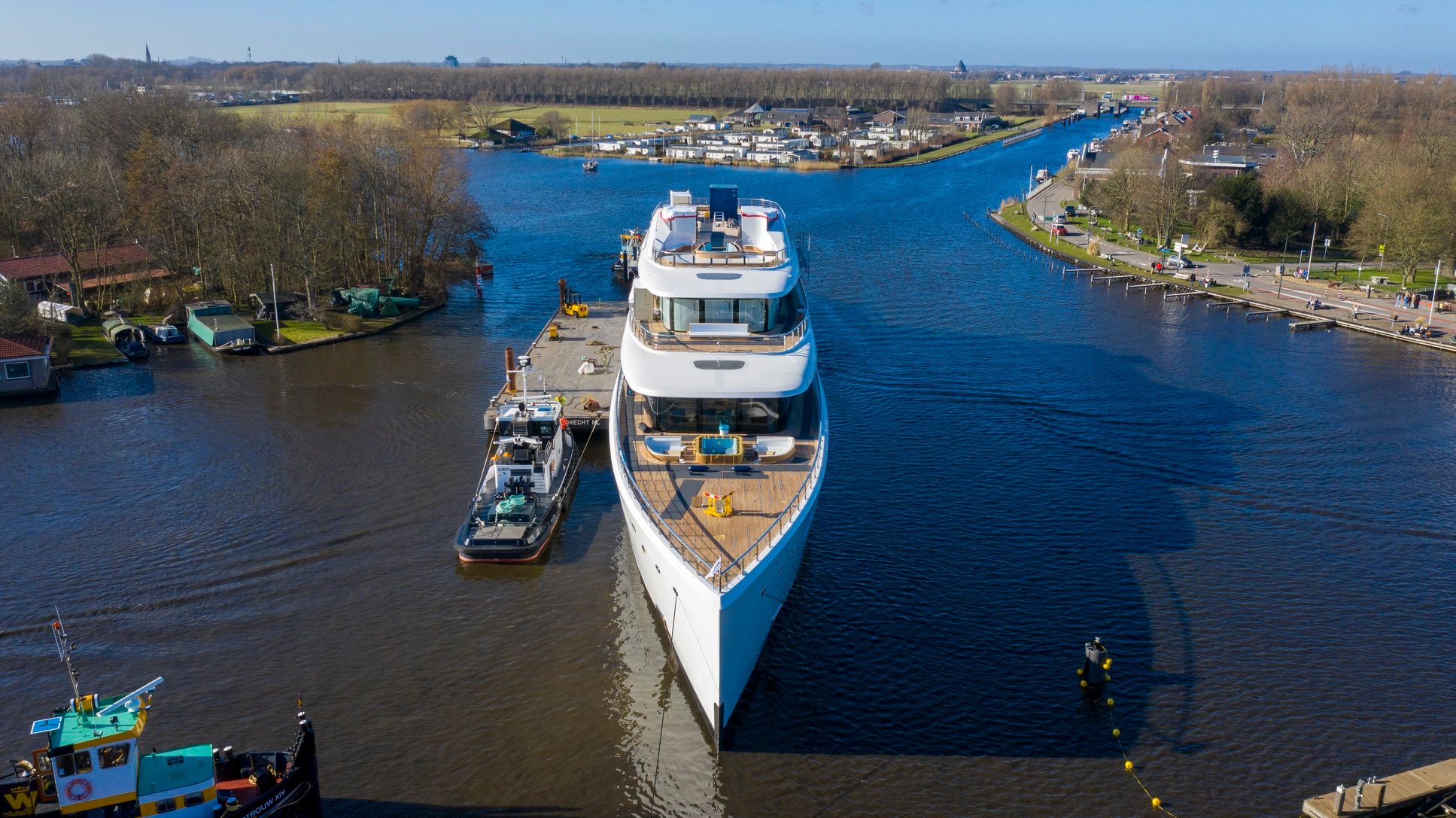 Project 817 can carry a 14m tender, the largest ever installed on any Feadship.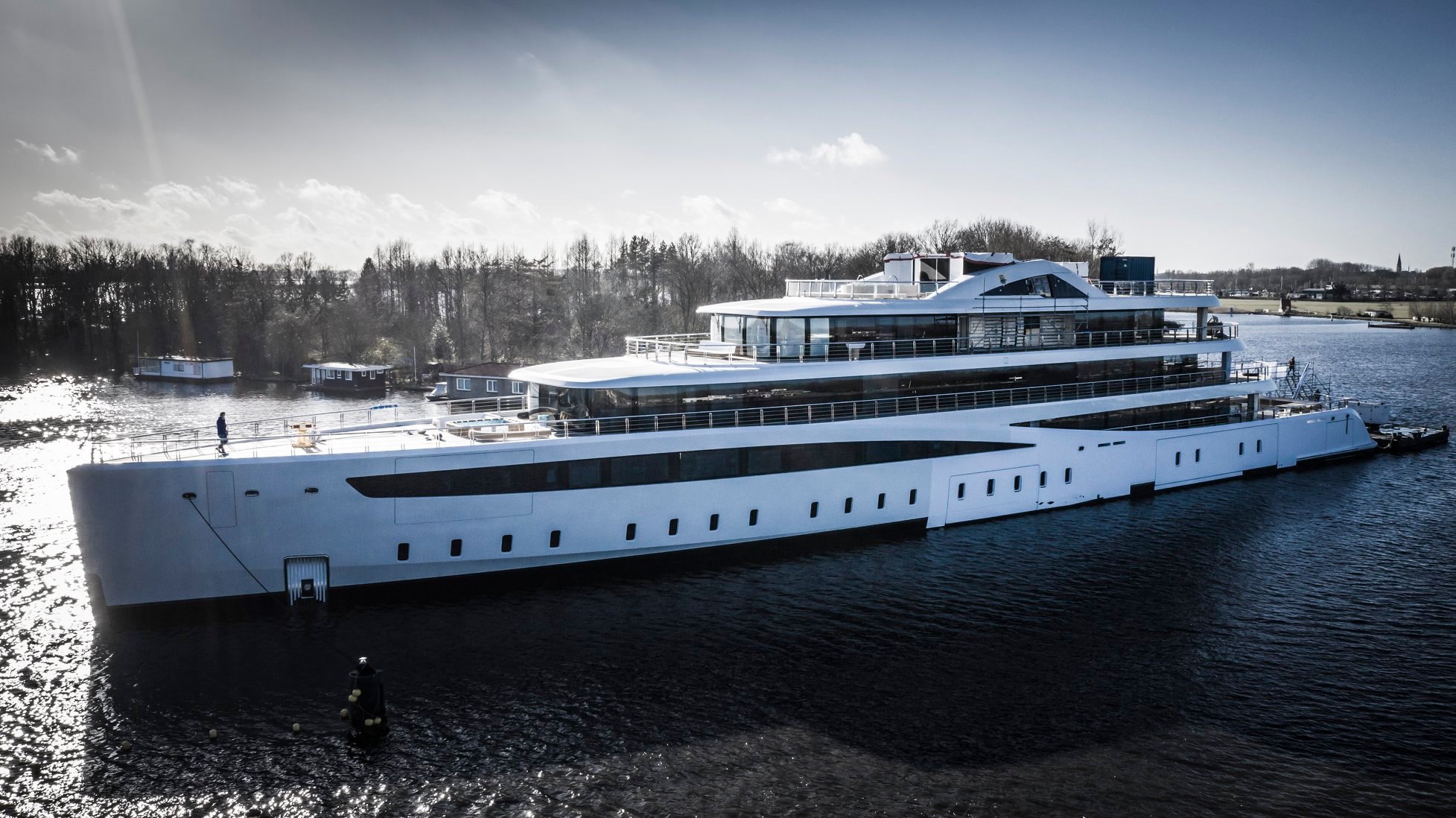 "There she is, the 94m Project 817; this groundbreaking eco-friendly Feadship has left the yard for the first time. Onlookers are admiring her special pearl-white livery, which is housing an exceptionally advanced hybrid propulsion system," the shipyard's Facebook page notes.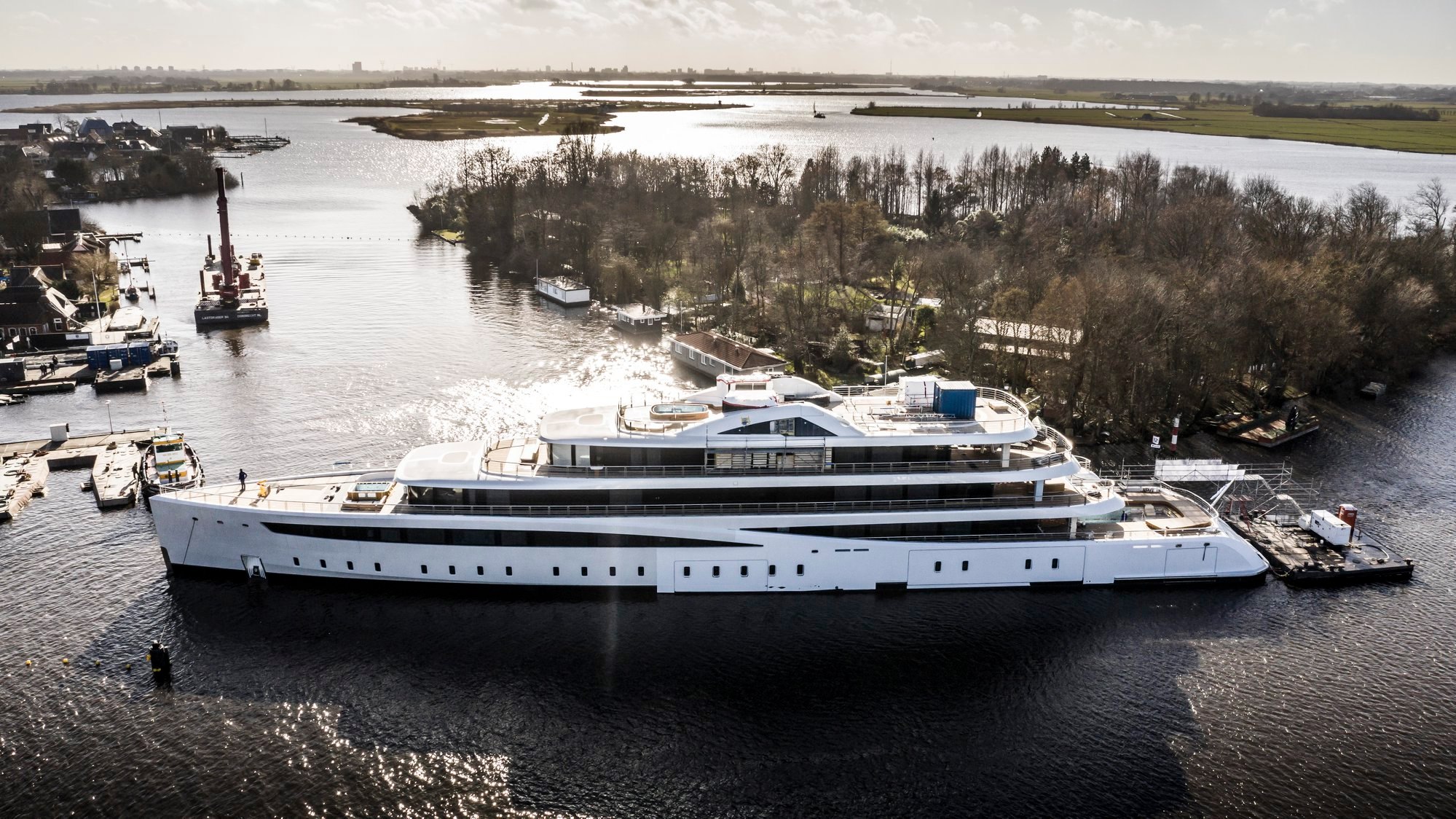 Feadship
was formed as a group in 1949 as a marketing partnership between six Dutch shipyards, de Vries Lentch, Van de Stadt, Witsen & Vis, Akerboom, De Vries Scheepsbouw and Van Lent Shipyard, and De Voogt Naval Architects. Feadship is well-known as one of Netherlands' most elite yacht builders and delivers superyachts from 50–100+ meters in length.
Credits: Feadship