British sailing yachts builder Spirit Yachts has introduced a new 13,4-metre sailing yacht concept Spirit 44E. She is conceived as a significant step towards building a 100-percent-sustainable yacht. The yacht is now under construction at the company's Suffolk facility, due for launch in early 2020.
In the terms of lines and forms, the concept with a beam of 3,3 metres resembles traditional Spirit Yachts products. She is marked by low free boards, flush decks, long overhangs and teak wooden finish. However, upon closer view she demonstrates hallmarks of a completely different type of yacht.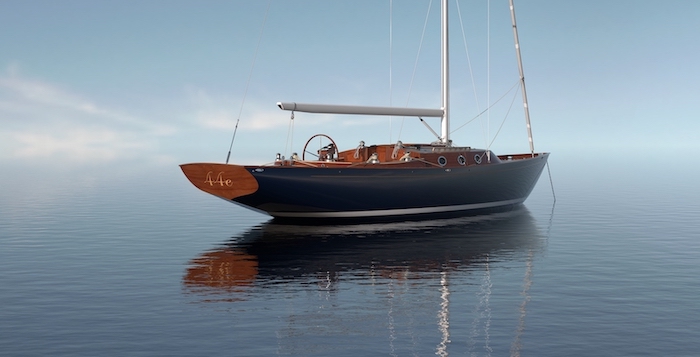 The yacht's aft deck will be fitted with two solar panels, coloured as general teak wood surface. The panels will charge OceanVolt 48VDC batteries that will power the yacht's sail drive. In turn, the lightweight electric drive system is designed to regenerate the batteries while sailing.
According to Spirit Yachts managing director Nigel Stuart, regeneration will depend on sailing speeds "but it is realistic to see 1,5 kW. The equivalent energy generated would be boiling a kettle, which is one of the highest power consuming appliances you would find on a yacht, or in your home for that matter."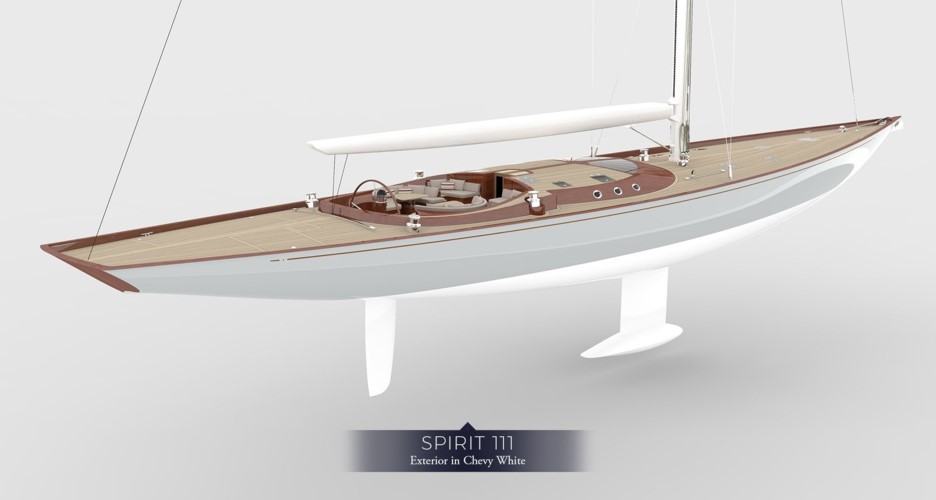 He indicates, that in terms of design the company has borrowed a lot from their recent concept,
a 34-metre model Spirit 111
, fitted with electric drive system. This time Spirit Yachts is also cooperating with OneSails GBR (East) to develop a solar solution for the Spirit 44E sail wardrobe.
"The lack of hydrocarbons and the addition of solar sails will allow us to take a step closer towards creating a completely sustainable yacht," comments Stuart.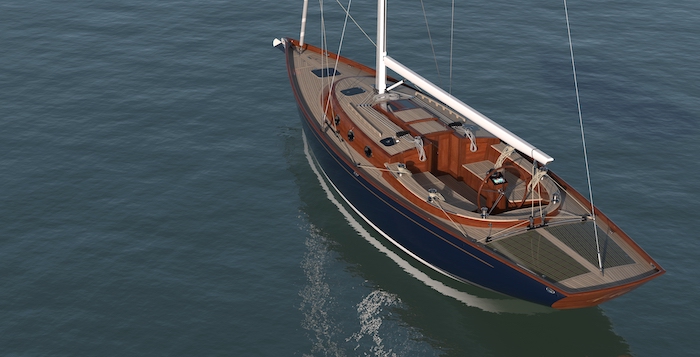 Featured with a carbon mast and boom, the yacht's rig will remain lightweight. As to other eco credentials, the yacht will boast reversible heating/air-conditioning pump, LED lighting and all the cooking done on a spirit stove, as there will be no hydrocarbons on-board.
The yacht will accommodate four guests within owner's suite and guest twin cabin, featured with a fold-down chart table. Central saloon will be furnished with a wooden dining table rounded by a u-shaped sofa. The yacht's warm and natural interior styling will be attained through mahogany ringframes, yellow cedar planking and white bulkheads.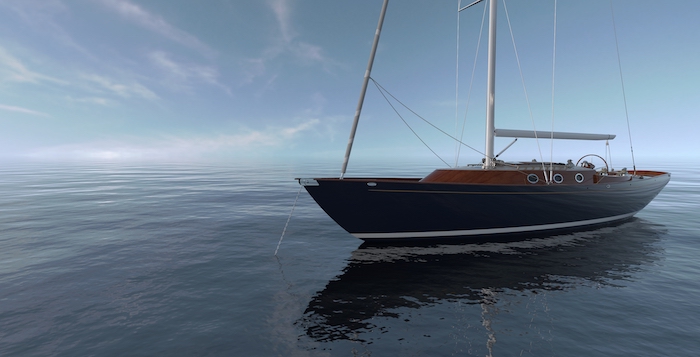 The project was conceived and commissioned by the yard's new customer, Vincent Argiro. He is a retired technology entrepreneur who lives and sails in British Columbia.
This concept contributes to generally growing yacht builders' concern with eco-friendly vessels. For instance, UAE builder Gulf Craft has recently presented three brand new solar-powered models from the company's Nomad Yachts range.