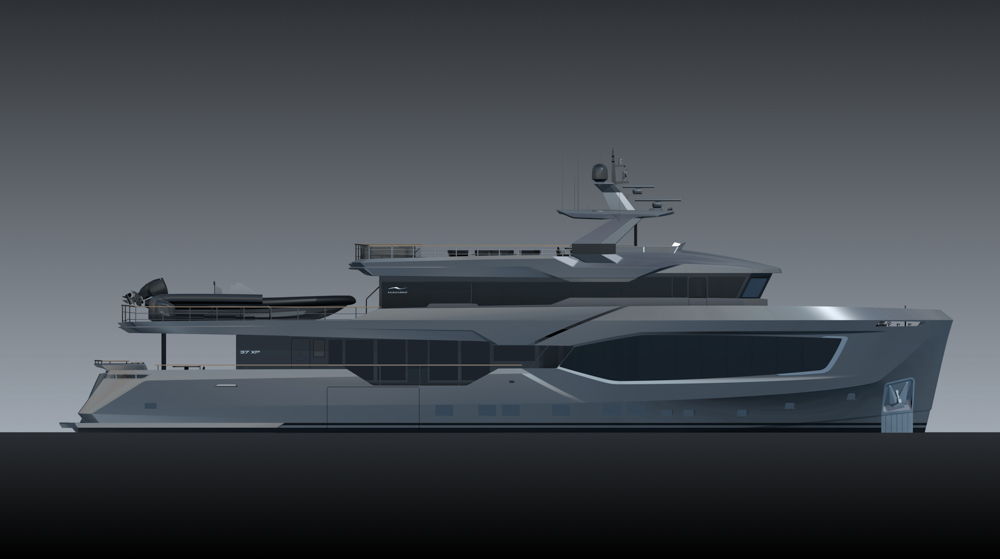 "I'm delighted to confirm that we have sold another superyacht in the successful XP Series and I would like to thank our partners, Denison Yachting, for what they did to make it happen," said Ali Tanir, Sales and Marketing Manager of Numarine. "The American Market is our number one priority and with a great product and a strong partner we believe we are changing the game."
The Numarine 37XP is an expedition yacht. She has the same beam as the 32XP, yet four meters were added forward of the engine room bulkhead adding to the guest and crew accommodation volume as well as the upper deck and sky lounge.
Hull #2 features a 6-cabin layout that can accommodate 14 guests plus crew accommodation for 9, including the captain's cabin on the upper deck. Key highlights include a TV room on the lower deck, a hot tub on the upper sundeck, a huge boat deck that can carry a 28-foot tender and 3 jet skis and a designated beach club area back aft.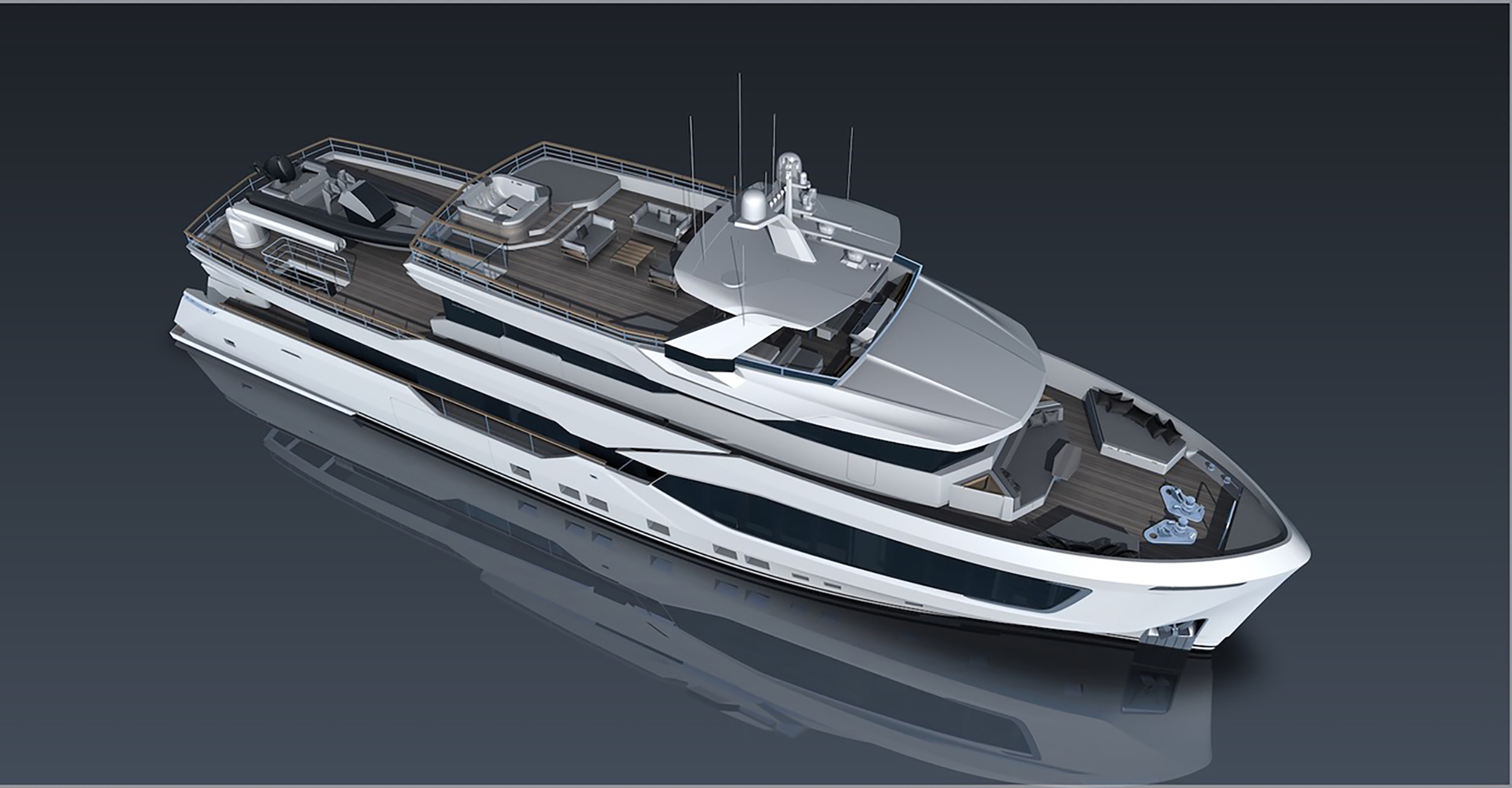 She boasts an impressive 5,000 nautical mile range at 10 knots and 6000 nautical mile range at 8 knots.
"It has been an absolute pleasure working with Numarine during this entire sales process. They are pushing hard to really establish themselves in the American market and this sale is a step in the right direction," says Alex Clarke, Denison Yachting.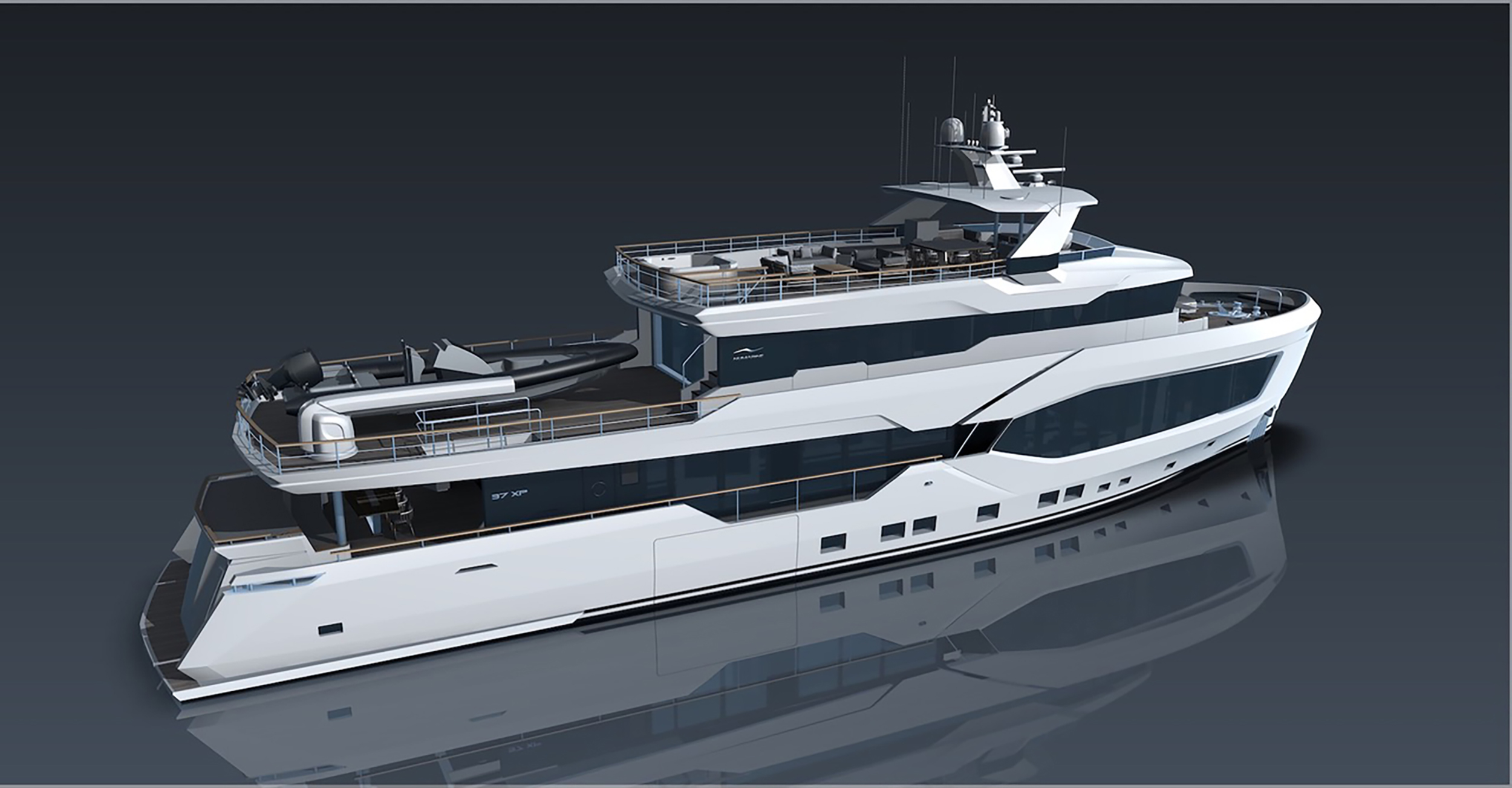 The Numarine 37XP Hull #2 is scheduled for an April 2022 delivery.
Numarine
, the European high-performance motor-yacht shipyard, headquartered in Istanbul, offering a range of yachts from 19 to 45 meters.
Credits: Numarine