Italian shipyard CRN has distributed images of the new project of the 75-meter motor yacht Begallta. The exterior of the superyacht was designed by the famous Russian designer Igor Lobanov, who had previously announced himself major projects with the world's leading shipyards. For the interiors answered studio Pulina DNA.
Begallta stands out with its individual lines, combined with modern style, which perfectly complements the innovative motives of CRN and the futuristic concept LobanovDesign. The silhouette of the vessel attracts the eye with its modern design, perfection which gives a narrow nose. A unique stylistic feature of the yacht is the line that runs along the hull and superstructure.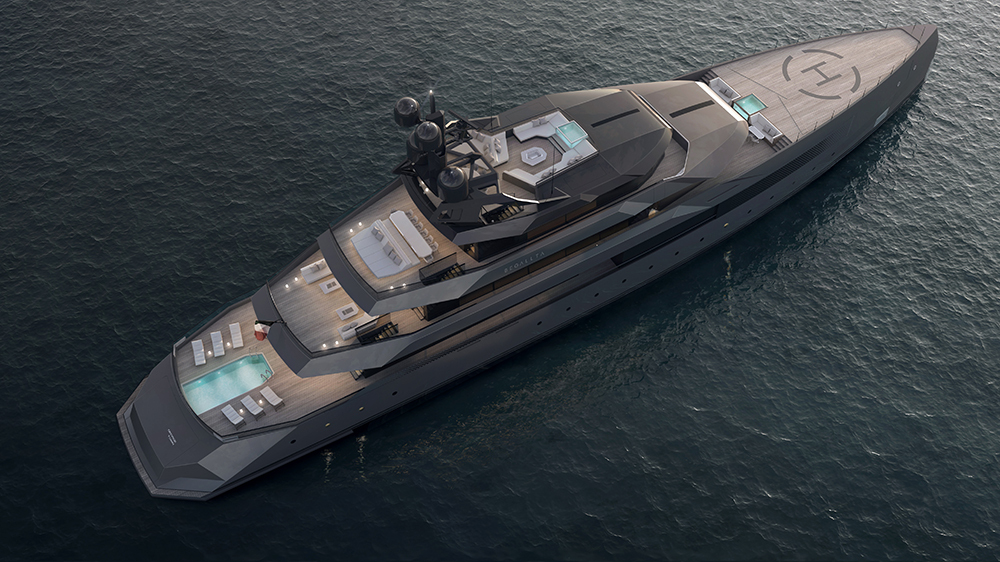 "Begallta is an absolutely unique, unparalleled design, where the Lobanov studio's signature style shines through to masterly effect", said Stefano De Vivo, CRN Chief Commercial Officer. "We love challenges, and this collaboration with Lobanov Design has yielded a stunningly innovative project that harmoniously blends sophisticated modern style and intimate contact with the elements of nature to exhilarating effect."
The vessel is carefully thought out and designed by the owner, who loves to explore the seas on long cruises, and therefore has a flexible layout that destroys all the barriers between the outer and inner spaces. The design ensures constant contact with the environment - from panoramic windows to spacious terraces and sandals.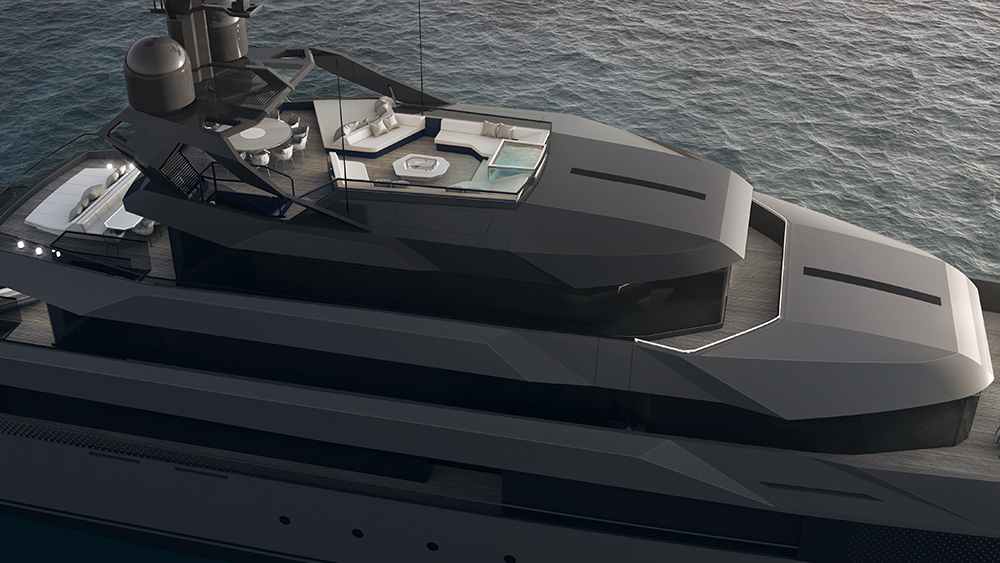 Artificially designed and decorated outdoor areas are perfectly combined with modern style interiors. This is emphasized by the minimalist décor and avant-garde elements that create the atmosphere of a New York loft.
"Creating iconic yachts that etch themselves into the imagination at first sight is what our design approach is all about. The constant quest for dynamic, ingenious, original solutions that instantly express a precise idea through the use of different styles is integral to our way of working, alongside the imperative to bring the unexpected to life. This project fully articulates our values and our style. We are pleased to have worked with CRN on what has proved a fascinating intellectual challenge for our studio", added Igor Lobanov, Creative Director at Lobanov Design.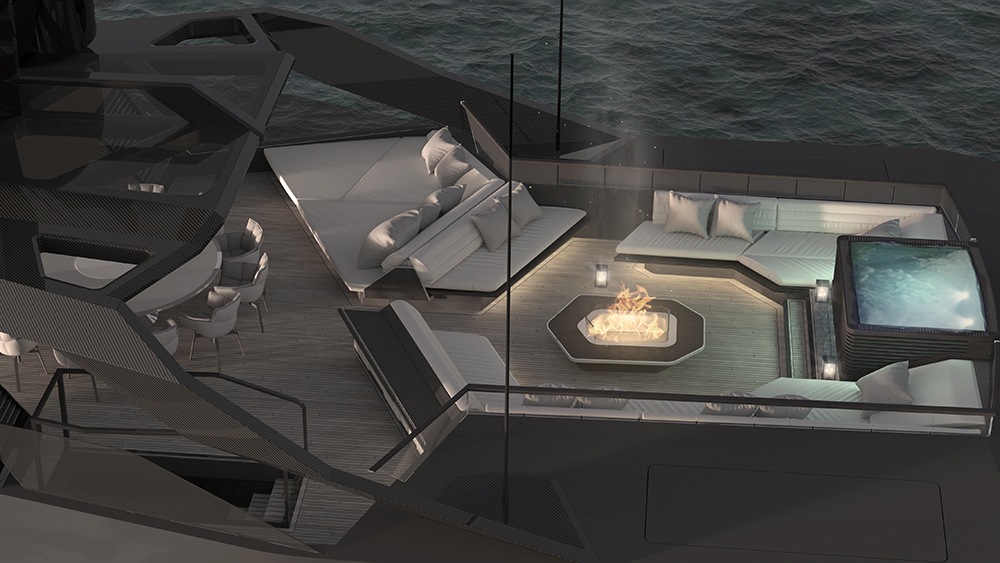 Guests will enjoy the most modern entertainment systems and many attributes of luxurious life near the water, such as a beach club, spa and a variety of water toys. However, detailed information about the project has not yet been disclosed.