The Hull C127 featuring exceptional technical performances, represents Mr Fulvio Codecasa's courage and resourcefulness as well as his strong will of creating an innovative "on Spec" Project. The design is the result of the close co-operation between the
Codecasa
shipyard technical team and the design studio M2 Atelier of Milan.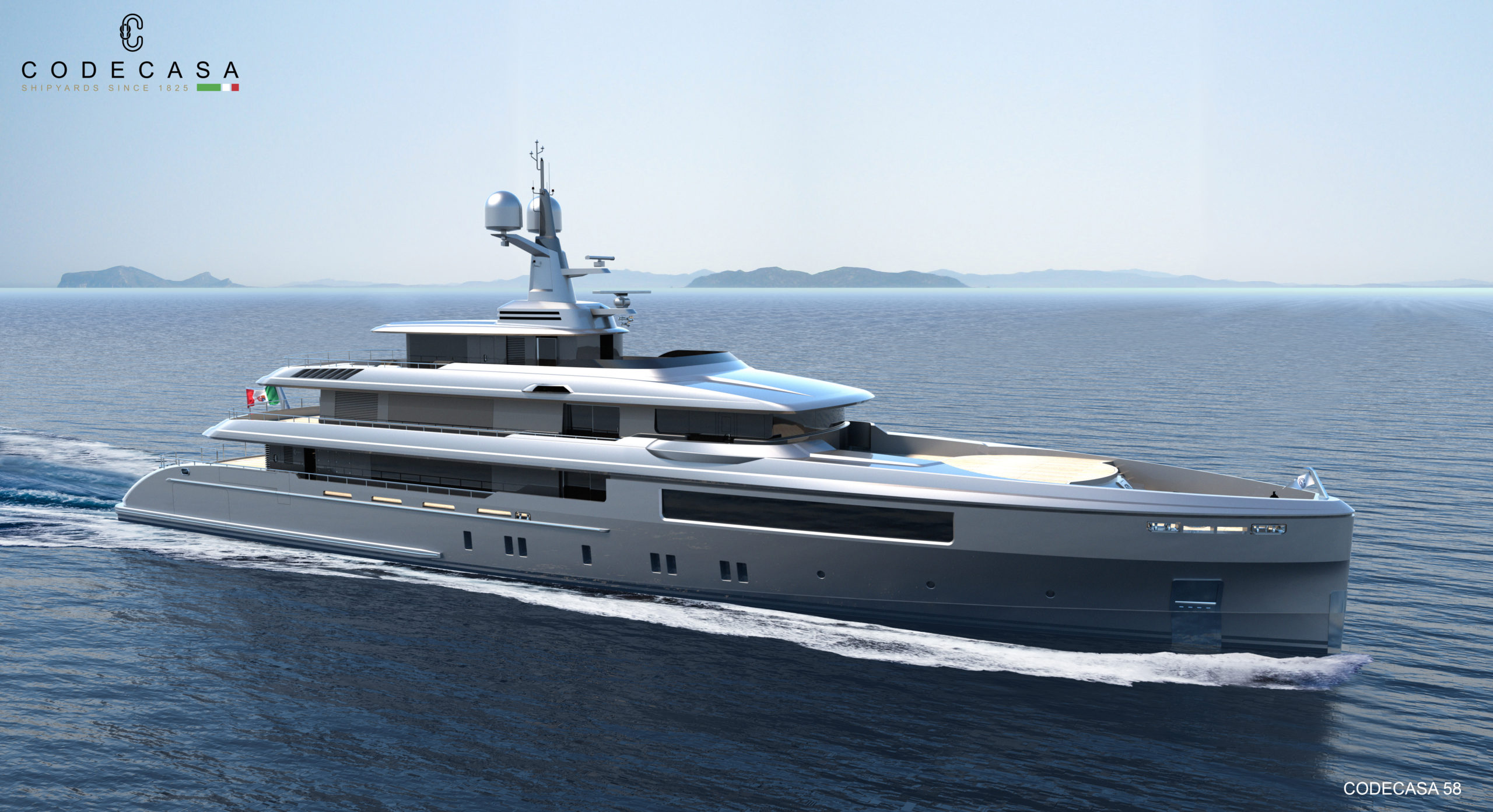 She can accommodate up to 12 guests in one master suite and five staterooms. She will have a comfortable lift serving all decks, a beach area astern, with the folding shell door that becomes a swimming platform, a gym and a pool.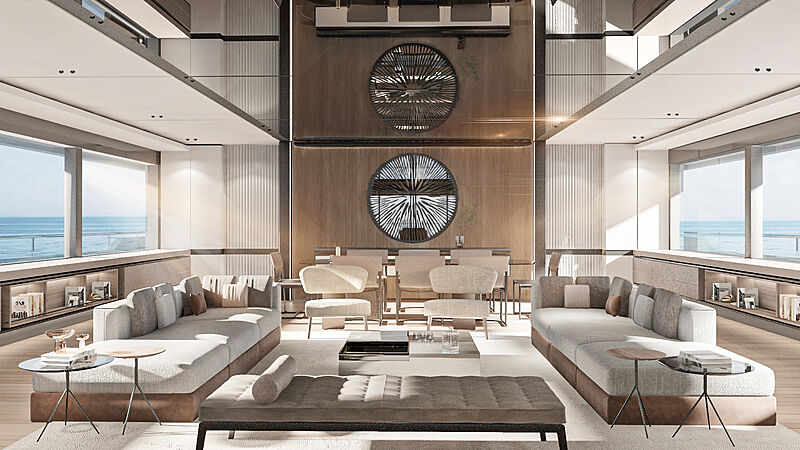 The Codecasa technical team, headed by Mr Gianluca Imeri, with Mr Pierluigi Ausonio's co-operation, is very proud of the results achieved for this elegant and gritty unit.
Hull C127 will feature a fast displacement hull (typical of navy ships), optimized with the best techniques currently available to reach and exceed the threshold of 20 knots, a remarkable speed for a yacht of this size with a steel hull, and she will then be automatically included among the fastest yachts in her category.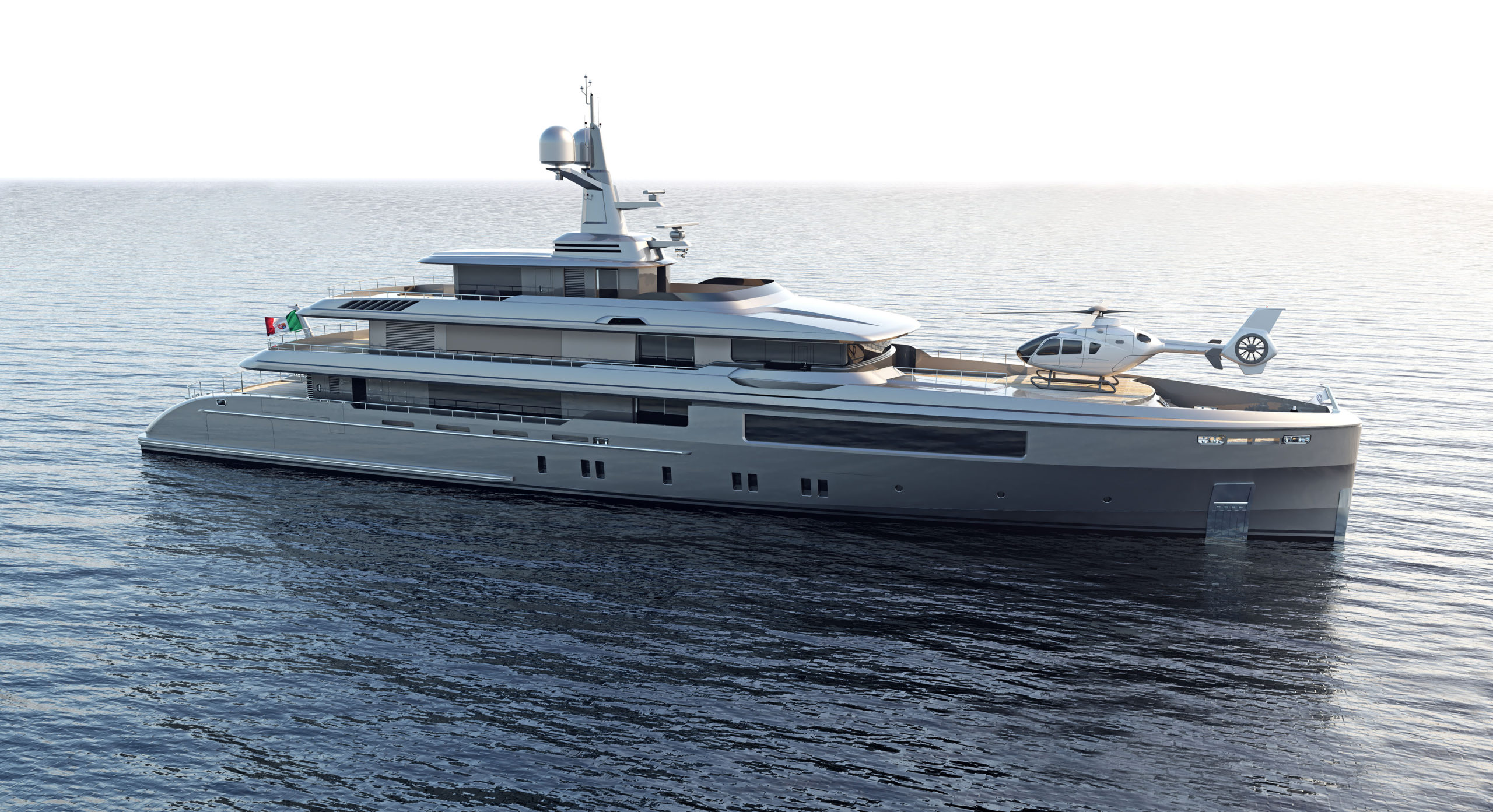 She will be equipped with two main engines Caterpillar 3516E 2525 kW (3386 hp@1800 rpm). Her range is over 6,000 miles at 12 knots.
The delivery is scheduled for Summer 2023.
Codecasa
shipyards was established in Viareggio in 1825 by the shipwright Giovanni Battista Codecasa. Still run by the founder's heirs, nowadays the Codecasa Shipyards Group is able to offer a wide range of Yachts, featured by top quality, technologic innovation, reliability, design and comfort. The shipyard is known all over the world as builders of steel and light alloy motoryachts, ranging from 30 to 70 meters LOA.
Credits: Codecasa